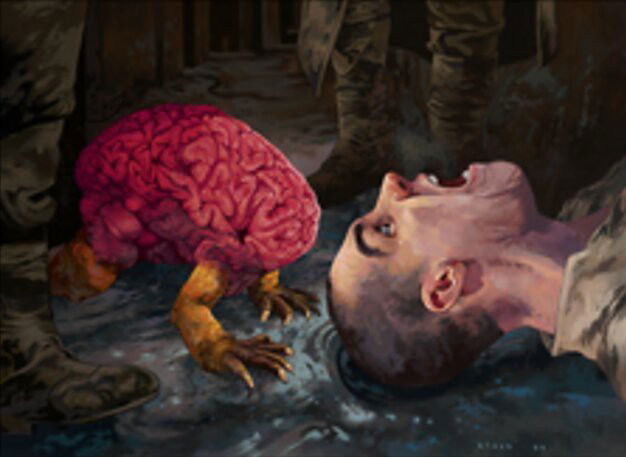 Magic: the Gathering
Competitive
Adventures in the Forgotten Realms Pauper Review
Analysing the new cards from Adventures in the Forgotten Realms and its possibilities for Pauper.
By Romeu, 07/07/21, translated by Romeu, with help from our readers
Adventures in the Forgotten Realms was a set that I, personally, didn't quite know what to expect: The idea of ​​bringing the world of Dungeons & Dragons to Magic is something relatively new, unprecedented and could bring unique things to the game, abilities and flavor never seen before and with cards that would surely excite the loyal players of the RPG, which is also owned by Wizards. With the arrival of the full spoiler, you can say yes, the set has really brought unique mechanics to the game, never-before-seen flavors and cards that are interesting to Dungeons & Dragons players.
This doesn't mean that the set is necessarily the best thing for Pauper or for eternal formats in general. In reality, the comparison we have is not good either: Modern Horizons II came out a little over a month ago, and it simply broke and is still breaking the format. The Power Level of a set like Adventures in the Forgotten Realms is obviously lower than that of a set that isn't developed for Standard, it's better to compare it to previous sets like Strixhaven (which brought
First Day of Class
and
Bayou Groof
) or Kaldheim (which brought the Snow Duals and
Behold the Multiverse
). That said, I believe Adventures in the Forgotten Realms brought a big design mistake and a big hit. Before we do the Review, let's talk about them:
Rolling the dice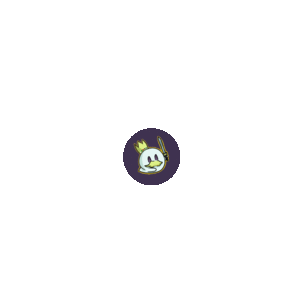 In this article, I won't be mentioning any cards with a die rolling mechanic
. The reason for this is that, for me, this mechanic is one of the worst that has existed in Magic: The Gathering to date. Magic is already a game of great variance. From the moment you draw your seven cards, you are already in a game of variance, a game of constants
If
.
If
your mulligan will be better than your starting hand.
If
your opponent has answers to your threats, or if your answers are good enough to deal with his threats.
Whether
you are going to draw more lands or not.
If
your cantrip brings you what you need.
If
both players make all of their land drops. And it goes on like this until one of the players wins the game. One of the formulas to succeed with building a deck is to mitigate variance, either with cantrips that allow the deck to plan ahead and dig for responses/threats like Pauper's Blue-Based decks do or by adding redundancy to your spells by making most of them have essentially the same effect and objective as is done with Burn, for example. Therefore, the dice rolling mechanic is not exciting for competitive Magic and I can't see it being a healthy experience for draft or sealed either because conditioning games further on the luck factor is creating a frustrating gaming experience on most occasions. Wizards have been careful to prevent the effects of rolling a 20 from being overly good compared to the effects of rolling an 11, for example. But still, when your game is lost because your opponent rolled 20, or because you rolled 1, the experience is frustrating and negative. Cascade was used as an example to say that this category of "randomized" mechanics is fun and interesting for players. But Cascade decks, in both Pauper and other formats, are built precisely with the intent that the vast majority of spells you pull from a Cascade card will be relevant. You don't use
Counterspell
and
Boarding Party
in the same list for this very reason. And as a pessimist when it comes to luck and RNG, I will always look at these cards with the worst-case scenario in mind and, to be quite honest, they are all worthless in that case.
Choose your fate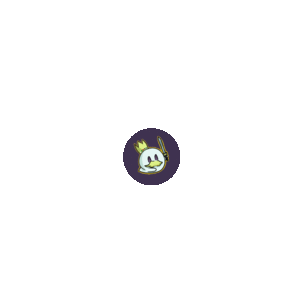 On the other hand, a great decision by Wizards for this set was to add flexibility to the spells. It's not the first time this has happened, but the fact that these cards are unlikely to be useless in a game makes them much more interesting than...well, rolling dices. Because that's exactly what mitigates variance, it's precisely giving multiple uses to a card that makes it playable and relevant to a format or a game.
You can compare them to
Light of Hope
.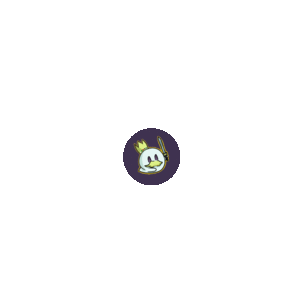 Light of Hope
is a card that has seen a lot of play inside the sideboard of some decks precisely because it has a lot of flexibility, making it relevant in more than one game while essentially never being a dead card because it can always be used as a pump spell or combat trick if it becomes necessary. This makes the card useful against Burn, against Stompy, against Bogles, etc. After all, it will always have some use in the game no matter what moment of the game you are, and that makes it hardly a bad topdeck. The modal spells in Adventures in the Forgotten Realms follow a similar principle (though not as effective) and, in my view, are a big plus for the game design and I would love to see more flexible spells for the Pauper in the next sets.
Venturing into Dungeons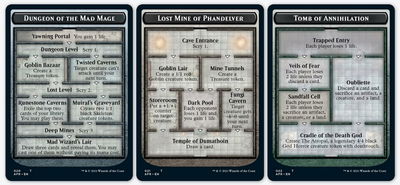 I made a
article
exploring and speculating on the potential of dungeons for constructed formats. In it, I mention that for dungeons to be effective, they need to be built-in with low-cost bodies through effects such as entering the battlefield or have the means to constantly venture into dungeons. In Pauper, we have several effects of both, but all at less than friendly costs for a mechanic which offers a high variance factor, so as fun as dungeons might seem, I can't see them having much of a presence in Pauper since the format has more efficient ways to gain value in the game.
The Review
I would like to point out that, as I write this review, Pauper is still in an awful state due to the predominance of Storm and Affinity, which together already represent more than 30% of the format's Metagame. I will be doing this review giving a good faith vote that, in some near future, there will be a Banned and Restricted update for the format, essentially banning
Chatterstorm
and some Affinity piece(s) and that, in this way, the Metagame will return to a less polarized state. That said, let's go to the review:
White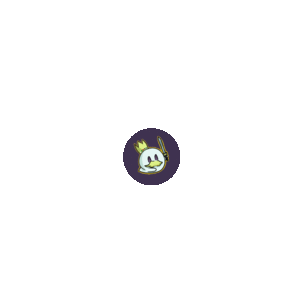 I remember mentioning recently that the inclusion of
Ajani's Pridemate
would be of little influence for Pauper.
Celestial Unicorn
may cost an extra mana, but it makes up for it in power and sequences very well with
Soul Warden
,
Soul's Attendant
and token production effects like
Battle Screech
. I don't think it's going to be the card that will make Soul Sisters a broadly competitive deck, but it's a great addition to the format, and it's the right color for the archetype, giving it a much deserved boost.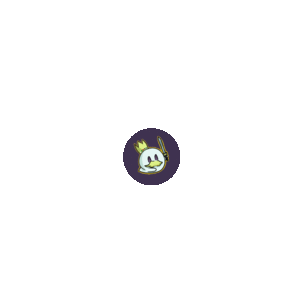 Dawnbringer Cleric
is one of, if not the best, modal card for Pauper in the set. A 1/3 body blocks well against aggressive decks, while its ETB is relevant for either holding Aggro decks even longer with lifegain, for destroying a relevant aura, or removing a relevant card from Tron's Graveyard, or from decks with
Pulse of Murasa
. The fact that it's an ETB ability is very relevant in a format that includes cards like
Kor Skyfisher
,
Ghostly Flicker
and
Ephemerate
to abuse those effects, and although I would particularly prefer a
Disenchant
with a body in the current Metagame, its versatility makes up for much more in a less polarized Metagame.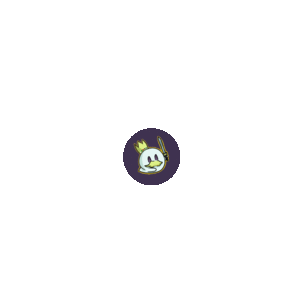 If you want to abuse Flicker and Dungeon effects,
Veteran Dungeoneer
is probably your best choice, as it has a relevant body.
I'm just not sure why anyone would prefer to do this with
Planar Ally
when drawing multiple cards with
Mulldrifter
or keeping the Monarch is more efficient.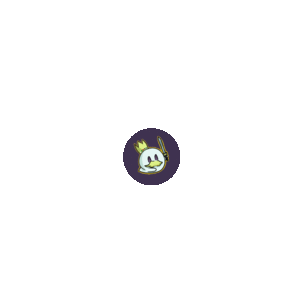 Once upon a time, there was a format where its Card Advantage engines were geared towards small interactions between cards and mixing permanents that draw cards when they come into play, and
Kor Skyfisher
was a way to accumulate a lot of value. That was in 2016. In 2021, Pauper's Card Advantage mechanics are geared towards the Monarch and
Bonder's Ornament
to a point where even more interesting interactions like
Mulldrifter
and
Ephemerate
got a little obsolete.
Potion of Healing
has the same issue. But, if you need a good maindeck hate against Burn, it's an option if you're a
Kor Skyfisher
deck.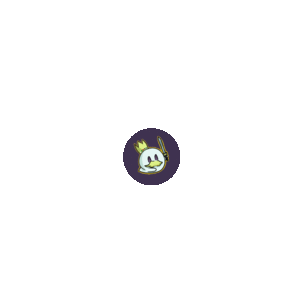 Card draw without drawback on
White
?! I really liked the idea of an inverted
Phyrexian Rager
and this is a card that can be quite interesting for interactions with
Ghostly Flicker
as it adds life besides drawing a card and its cost is relatively well acceptable. It may not be the best addition to the format, but it is certainly by far the most interesting.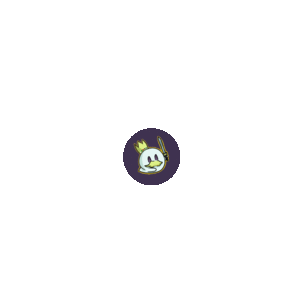 The versatility of giving your creatures a
Ramosian Rally
OR killing a
Gurmag Angler
at Instant-Speed makes this an interesting option for Boros Bully or other decks that use
Battle Screech
.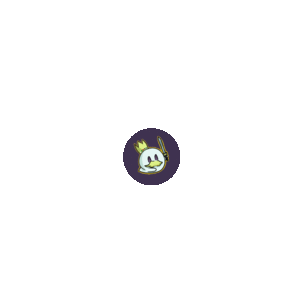 The option to protect your creature from removal or pump it to deal more damage or block easily makes
You're Ambushed on the Road
a possibly quite acceptable option for Mono-White Heroic.
Blue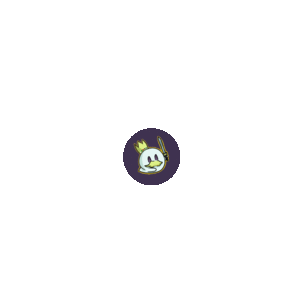 Well, this card interacts well with
Freed from the Real
and Bouncelands, and it's a blue card, which means it leaves the splash free for colors other than green without relying on cards like
Wind Zendikon
. On the other hand, this is a worse combo option than
Wind Zendikon
as it needs to spend a turn alive and the fact that
Cleansing Wildfire
is a powerful maindeck option will hardly make room for combo decks with Bouncelands to prevail.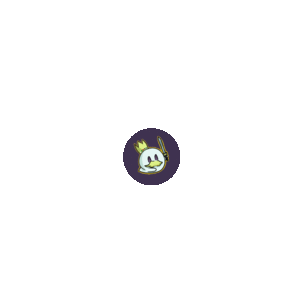 This card has a low cost, is a Wall, and is a tremendous mana-sink that essentially wins the game by venturing endlessly into
Lost Mine of Phandelver
for infinite damage whenever entering the Dark Pool room.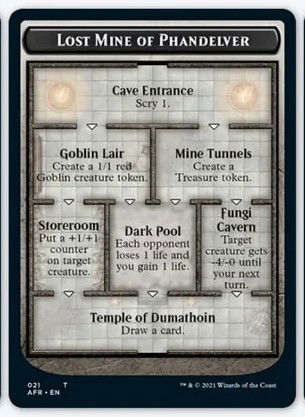 That said, the card might even be relevant in a deck like Walls, but it's out of its base color and can't be tutored with
Drift of Phantasms
as is the case with
Valakut Invoker
, so it doesn't look the best to me option for the deck at the moment.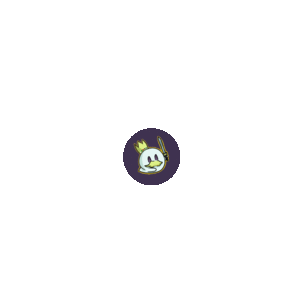 An artifact version of
Faerie Seer
, which digs a one lass card, doesn't seem like an exciting option. You could say that Affinity would be interested in this card, but I believe
Witching Well
is a superior option almost every time for the deck, so I can't imagine this card impacting the format, despite possibly having some home in the Brute Squad as another evasive body that filters your draw.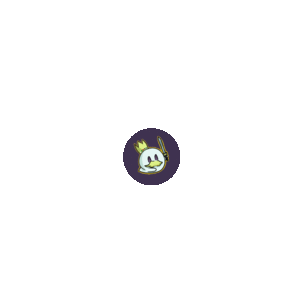 Bouncing a permanent or making your
Kiln Fiend
unblockable is a reasonable option for two mana. But the
Kiln Fiend
decks haven't been around since the Blue Monday.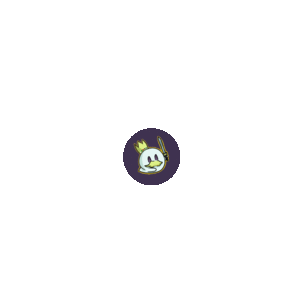 This card offers good options and versatility when using it, but I don't think either effect is really relevant in Pauper for 3 mana.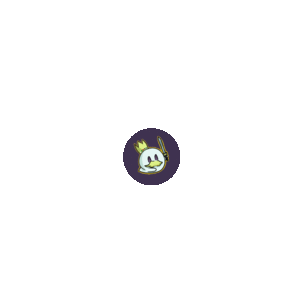 Again, taking out a blocker or having a means to protect your creature for one mana might be relevant in some decks. However, these decks are currently not that good in Pauper.
Black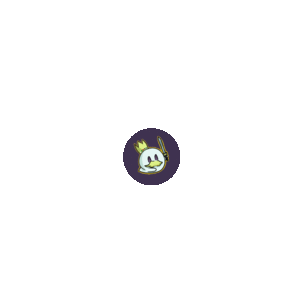 Costly Plunder
has seen play in some decks in the past, and
Deadly Dispute
is an instant update, which not only has the same effect but also offers a certain mana advantage compared to its predecessor, the which equates it to a more versatile version of
Village Rites
and which interacts very well with cards like
Ichor Wellspring
. It's also important to mention that this card is one of the best ways to get Treasure tokens in Pauper right now, which is important for the next card: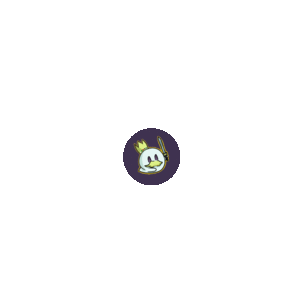 A
Raven's Crime
without Retrace is a pretty bad option for the format (and honestly, even
Raven's Crime
itself has become an obsolete option given the plethora of card advantage present in the format), but a
Thoughtseize
for one mana is absurdly strong in any format. Obviously, to come out as a common, this card has one condition: The mana paid for it to become a
Thoughtseize
has to come from a Treasure (and thankfully it's not if it comes from any artifact, that would make it one of the most broken cards in the history of the format and
Vault of Whispers
an instant staple in every deck). In Pauper, the best way to create a Treasure for a low mana cost is with
Impulsive Pilferer
, but the creature needs to die to create the Token, which means you could use
Devour Intellect
only from turn 2 onwards if you decide to kill your creature or sacrifice it to something like
Village Rites
, which is still a good turn to cast
Devour Intellect
. Fortunately, the set has some effects from cards that are good Treasure token producers while they have other uses, so it's possible that
Devour Intellect
may have some space in the format, but at the same time, it's a card that requires way more deck building concessions than we'd really like for it to become impactful enough.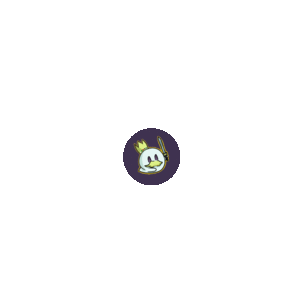 Undying Evil
number 5-8. There was a time when
Undying Evil
was used with
Mulldrifter
,
Chiterring Rats
and other cards to generate value, but it's also an interaction that is now a relic of the past. Still, this is another card that serves very well to punish the opponent's removals on your creatures. It doesn't look like you'll see a game in Pauper 2021, but who knows, maybe we might be surprised?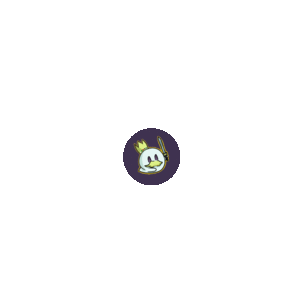 A low-cost body that can be sacrificed by another card to become a removal, as is done with
Festering Goblin
, but which has the advantage of also becoming a Treasure token if needed to speed up the game or cast
Devour Intellect
. It's not a card that would become a staple of the format, but it's a decent inclusion.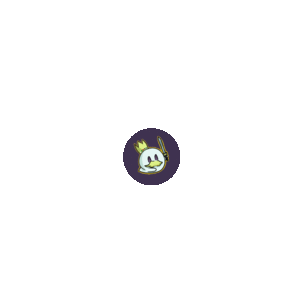 Another cheap and efficient way to create Treasure tokens, which can be reused with
Kor Skyfisher
and offers some evasion for your creatures. This card can also be an interesting option for Affinity as it creates two artifacts with a single card and can even serve to make
Atog
unblockable and, before the damage phase, you can sacrifice your artifacts to increase its power and deal lethal damage. It's also worth mentioning that a
Thieves' Tools
in turn 2 allows a
Thoughtcast
still in turn 2 as well, since, counting the Treasure, you will have 4 artifacts in play and the token can add the blue mana needed to cast the spell.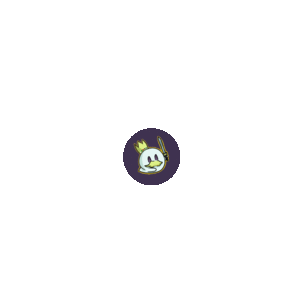 A creature with an acceptable mana cost and relevant body that has a lifedrain effect. It can be used as a payoff for infinite ETB with
Ghostly Flicker
and
Mnemonic Wall
in UBx versions of Familiars, while also serving as an option for Black-Based decks to gain life while trying to play proactively against decks like Burn.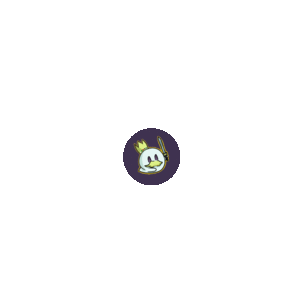 I like this card to punish the opponent for not allowing to gain card advantage. However, 2/2 for 3 mana is not a good start for this type of card, and the variance of Dungeons makes it a worse option than others currently available in Black-Based Decks.
Red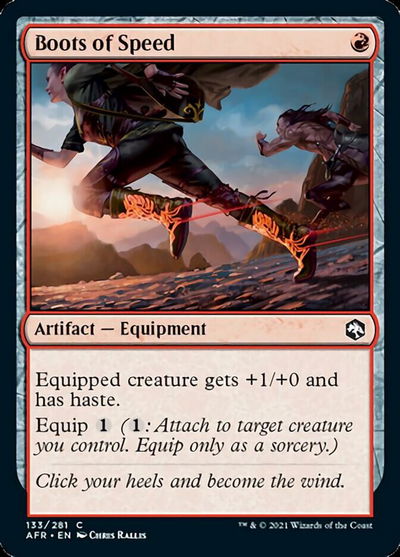 This counts as an artifact and gives Haste to creatures like
Myr Enforcer
or
Atog
, which can make this card an interesting option for Affinity, as it adds a "surprise" element to the deck. But Affinity already has this element with cards like
Fling
and
Temur Battle Rage
, and I don't particularly believe the archetype wants another card that potentially does absolutely nothing on its own.
Thieves' Tools
, despite not being in the deck's base colors, is much more useful if the idea is to create interactions with
Atog
, as it offers at least a nice mana advantage.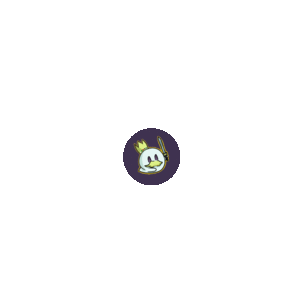 This card does a lot for just one mana: It's a permanent pump spell that gives the creature Haste, makes it unblockable against Walls (which is relevant to the format) and even creates an additional effect with Dungeons. It may not see play because there isn't a deck that takes advantage of it today, but there are too many effects for a single card, and I'm not going to ignore that.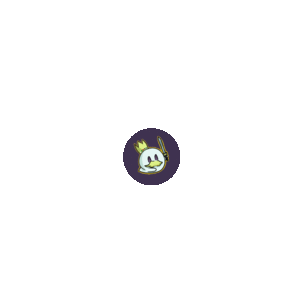 Another modal spell, and this one is interesting as it offers Mana Advantage with the Treasure or serves as a hate against artifacts like
Myr Enforcer
,
Prophetic Prism
,
Bonder's Ornament
among others. It's another example of a card that won't necessarily be a dead card on many occasions. However, I don't know if it's playable, as its cost is steep and there are better options for dealing with artifacts.
Green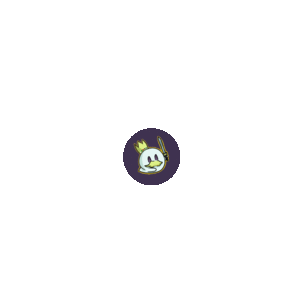 I've seen some people commenting on this card, but it's not good enough, especially when it's competing with
Bayou Groof
and
Silhana Ledgewalker
on Stompy in turn 2 and its condition, despite being easily hit in the archetype, is not rewarding enough.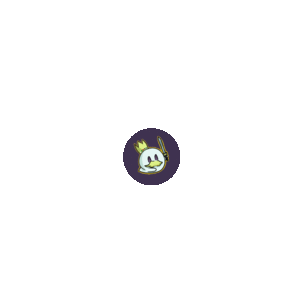 I underestimated
Sarulf's Packmate
, and despite the higher cost, this card reminds me of the wolf that is now a staple of Cascade decks. I'm not certain if these decks would really like to use Owlbear as another big-bodied, evasive threat at the expense of a higher, less flexible cost compared to
Sarulf's Packmate
, but the card is a nice addition and makes a great target for Cascade too, in addition to dodging
Lightning Bolt
.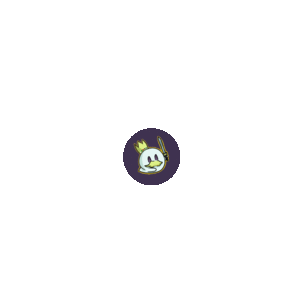 You Find a Cursed Idol
is a Naturalize that makes it possible to speed up mana and still get some added value by venturing into a dungeon. I believe green has better options like
Gleeful Saboage
as this card is quite specific in its utilities.
Artifacts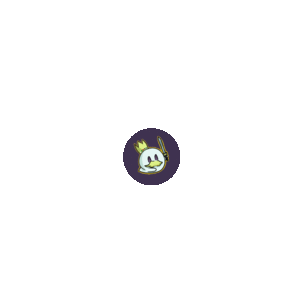 This card offers a toughness boost and useful built-in protection in a format where the mana use is often intensive in the early game, and the fact that it has equip 0 makes a big difference when it comes to protecting your creatures. I can imagine Brute Squad variants using this card to increase the count of the number of artifacts on the board while also partially protecting a creature over the course of the game.
Conclusion
That was my Pauper review for Adventures in the Forgotten Realms. As we can see, the set brings interesting cards for the format and some good interactions, but it doesn't seem to bring anything that will significantly change the Metagame, yet it opens up the range of cards for players even more and favors archetypes that today do not have much impact on the Format. I can't say I expect considerable changes with the set, even when the Banned and Restricted announcement comes out, as the featured cards bet much more on versatility than raw Power Level as has been done in other sets. Still, Wizards' decision to give more options to their cards helps to broaden the range of responses our decks can have between the maindeck and the sideboard and, as mentioned earlier, I really hope that future sets will repeat this formula. After all, Pauper is a format that is, out of a polarized state, broad in strategies that demand different answers, and having answers that can serve against the most different decks is important when it comes to building a good list for the next events. Thanks for reading!