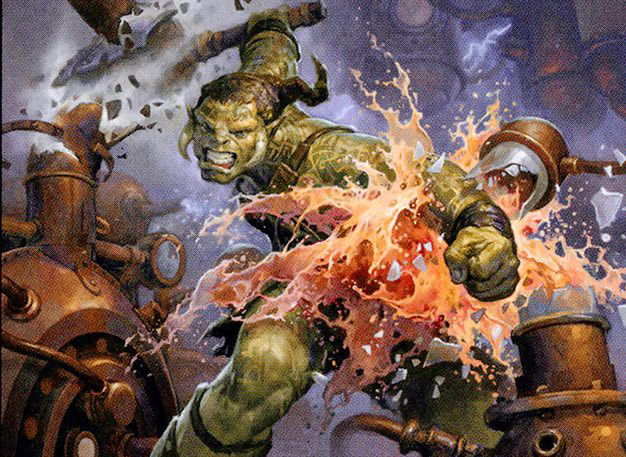 Magic: the Gathering
Competitive
Standard on Budget - Gruul Aggro
We took a strong deck in the metagame and made it into a more accessible (but still good) one
By MTG, 11/03/19, with help from our readers
Hello, players! Welcome to our
Magic on Budget
series, where we take strong decks in the metagame and make them more accessible, but still good!
Javier Dominguez
was the great
Mythic Championship V
champion using the
Gruul Aggro
deck that crushed his opponents really fast.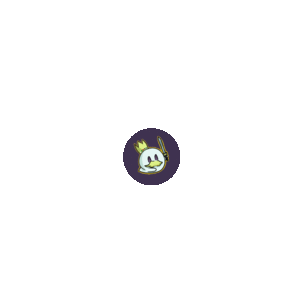 Let's start with the most aggro parts of the deck:
Pelt Collector
can be played in the 1st turn if it's in our hand, and as our strongest creatures enter the field (or as soon as they die) we'll increase his power with +1/+1 counters, and if he has 3 or more counters, he will gain trample - which makes him stronger throughout the game. For this list, we were able to keep 4 copies of it in the deck.
Zhur-Taa Goblin
is a 2/2 creature with 2 mana cost who, thanks to his riot ability, can enter the battlefield with your choice of a +1/+1 counter or haste. This choice will depend on the game's tempo (the pacing, that is). We'll also keep 4 of it in the deck.
Gruul Spellbreaker
is a 3/3 creature with 3 mana cost who has trample and, just like
Zhur-Taa Goblin
, also has riot. Besides that, as long as it is our turn, he will grant hexproof to himself and to us. As with the other two, we'll be able to keep 4 copies of this card in the deck.
Questing Beast
is a legendary creature that costs only 4 mana - but the card price is beyond our budget. So we replaced all 4 of his copies with 4
Frenzied Arynx
, a 3/3 creature with riot and trample that at the cost of 1 red, 1 green and 4 generic mana can get +3/+0 until end of turn (although the game should end before we have enough mana for it).
Skarrgan Hellkite
is a 4/4 creature with flying and riot. And at the cost of 1 red and 3 generic mana it will deal two damage divided as we choose among one or two targets, but this ability can only be used if
Skarrgan Hellkite
has a +1 /+1 counter. The official list uses 3 copies of it, but for budget reasons we will only use 2. We included 2 copies of the enchantment
Rhythm of the Wild
that is not on the official list, which makes our creature spells uncounterable and grants riot to all our nontoken creatures. Remember that a creature could have two instances of riot. In those cases, you choose separately for each one, so we can have it enter with two +1/+1 counters or one +1/+1 counter and haste. We keep the 3 copies of
Collision // Colossus
which is a very versatile instant spell where Colossus grants +4/+2 and trample until end of turn to target creature, while Collision deals 6 damage to target creature with flying. The official list also has 2 copies of
Embercleave
that will give a creature a +1/+1 counter, double strike and trample, but we will replace both copies with 2
Barge In
- an instant which grants the target attacking creature +2/+2 until end of turn and also grants trample to all attacking non-Human creatures. You can use this card to surprise your opponents (though it's not as good as
Embercleave
). The deck also has some creatures that initially serves as support: We'll use 3 copies (instead of 4) of
Bonecrusher Giant // Stomp
which is a 4/3 creature that deals two damage to a spell's controller whenever is the target of one. However we can also play it as Stomp, an instant adventure that denies damage from being prevented the turn it was played and deals 2 damage to any target. We keep the 2 copies of
Kraul Harpooner
, a 3/2 creature with reach that when enters the battlefield gets +X/+0 until end of turn, where X is the number of creature cards in your graveyard. It also allows you to choose up to one target creature with flying that you don't control and then allows your
Kraul Harpooner
to fight that creature. We also keep the 2 copies of
Paradise Druid
, a 2/1 creature that will have hexproof as long as it's untapped and also can be tapped to add a mana of any color. To end our list, the official deck uses
Once Upon a Time
to help with your resources, but for budget reasons we swap all 4 copies of it for 4
Bond of Flourishing
, which allows us to look at the top three cards of our library, so we may reveal a permanent card from among them and put it in our hand - the rest goes to the bottom of our library in any order. On top of that, we gain 3 life. This card helps us finding creatures or lands we need and gives us some life so we can keep up.
As for the lands, we took the 4 copies of
Stomping Ground
and put 12 copies of
Forest
and 11 copies of
Mountain
instead. With these changes we get the following list: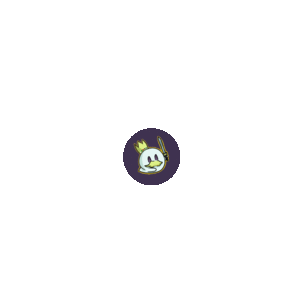 As we can see, the list is still pretty aggro, with great options for finishing your opponents by surprise either by increasing the power of our creatures or dealing direct damage. I hope you enjoyed this deck and see you soon!