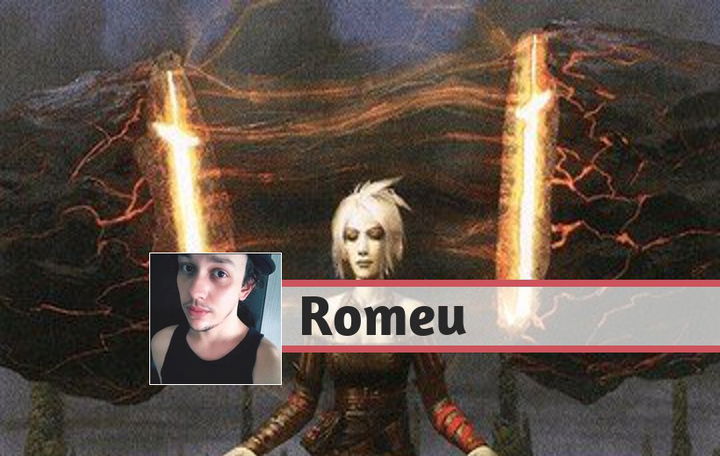 Metagame: Two Months after Modern Horizons II
In today's article, we look at the results of this weekend's tournaments, which marked the eighth week of events since the launch of Modern Horizons II on digital platforms.
By Humberto, 08/04/21, translated by Humberto, with help from our readers
We're back with another Metagame, where we analyze the results of this weekend's events to assess the general behavior of each format, its adaptations and nuances.
Standard
As usual, let's start with Standard, which has gone through some small but relatively unexpected changes since last weekend. Saturday's Standard Challenge had the following Top 32: 6 Naya Winota 6 Gruul Madga 4 Sultai Ultimatum 4 Rakdos Sacrifice 4 Mono-Green Aggro 3 Mono-Red Aggro 1 Azorius Artifacts 1 Naya Adventures 1 Dimir Rogues
1 Temur Lukka 1 Jeskai Cycling And the following Top 8: 3 Gruul Magda 1 Sultai Ultimatum 1 Mono-Red Aggro 1 Mono-Green Aggro 1 Azorius Artifacts 1 Naya Winota On Sunday, the event had the following Top 32: 9 Sultai Ultimatum 7 Naya Winota 6 Gruul Magda 2 Dimir Rogues 1 Mono-Red Aggro 1 Mono-White Aggro 1 Mono-Green Aggro 1 Mono-White Control 1 Jeskai Mutate 1 Azorius Artifacts 1 Temur Lukka 1 Jeskai Cycling And this Top 8: 3 Sultai Ultimatum 2 Naya Winota 1 Dimir Rogues 1 Mono-Red Aggro 1 Mono-White Aggro This weekend we also had the SCG Tour Online Championship Qualifier, and the decks that scored 7-1 or better were: 2 Naya Winota 1 Mono-White Aggro 1 Gruul Magda 1 Sultai Ultimatum 1 Dimir Rogues 1 Izzet Control 1 Mono-Green Aggro We also had the SCG Satellites, a series of eight events that would be very difficult to survey each one of them, so I'm just listing the decks that made 6-0 in those events: 3 Naya Winota 2 Temur Lukka 2 Sultai Ultimatum 1 Dimir Rogues 1 Dimir Control 1 Mono-White Aggro We also had the Insight eSports Invitational, a tournament that mixed Standard and Historic formats. The Top 32 Standard decks were: 16 Naya Winota 3 Gruul Adventures 2 Naya Adventures 2 Temur Adventures 2 Sultai Ultimatum 1 Rakdos Midrange 1 Rakdos Sacrifice 1 Abzan Yorion 1 Mardu Fury 1 Izzet Dragons 1 Dimir Rogues 1 Jeskai Mutate 1 Mono-Green Aggro And the Top 8 was: 4 Naya Winota 1 Jeskai Mutate 1 Rakdos Midrange 1 Gruul Adventures 1 Rakdos Sacrifice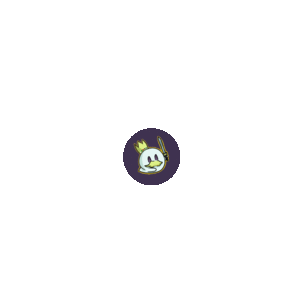 For the second week in a row, Naya Winota is the deck that stood out in Standard, even managing to maintain a winrate above 50%, in a format where players were technically already preparing or were prepared to face the archetype, definitely making it the Deck to Beat today, taking the Sultai Ultimatum off the top, which seemed to be the ultimate best deck for the current season. I didn't get to play with it (don't want to spend my wildcards on a deck that will rotate soon), but if you are looking for a new deck, with an aggressive tactic and that manages to explode creating almost unfair situations from turn 3, or if you just want to play the best deck of the format, Naya Winota is your deck.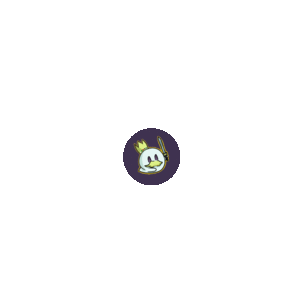 Another highlighted deck this weekend was Gruul Magda, a more aggressive version of Gruul Adventures that bets on
Magda, Brazen Outlaw
as a mana engine with
Jaspera Sentinel
and
Rimrock Knight
, which means the deck is more likely to cast cards like
Goldspan Dragon
or
Esika's Chariot
early, creating a position that preys on slower decks like Sultai Ultimatum, or who tries to win based on Tempo plays, like Dimir Rogues because this significant increase in speed makes it difficult for these archetypes to get ahead or play on top. Another important point of this combo is the ability to cast
Esika's Chariot
on turn 3, a card that is extremely punishing to the opponent, plays well around sweepers and creates constant pressure on the board whenever you're copying something with its ability, while being piloted with
Magda, Brazen Outlaw
to create more Treasure tokens.
Historic
As mentioned above, this weekend we had the Insight eSports Invitational, a mixed event between Standard and Historic. The Top 32 decks of the Historic portion of the event were composed of: 6 Jund Food 5 Jeskai Control 5 Orzhov Auras 4 Azorius Auras 4 Izzet Phoenix 2 Rakdos Arcanist 2 Mono-Black Aggro 1 Bant Ramp 1 Dragonstorm 1 Five-Color Niv-Mizzet And the Top 8 had the following decks: 3 Jund Food 2 Rakdos Acanist 1 Izzet Phoenix 1 Jeskai Control 1 Bant Ramp
Honestly, there's not much to say about Historic until the new set, Historic Horizons, comes out, as the set has already demonstrated that it has enough cards to change the format, so I'll dedicate this section of the article to comment briefly on some spoilers we have seen so far.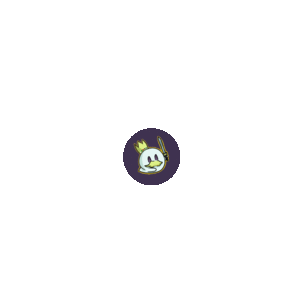 Starting with
Thalia's Lieutenant
and
Ranger-Captain of Eos
, two cards that can easily create a Human-based archetype, using other cards like
Meddling Mage
,
Thalia, Guardian of Thraben
,
General Kudro of Drannith
, and even
Glasspool Mimic
, or with a
Collected Company
base, abdicating the use of Thalias. There are several powerful humans in Historic, and it wouldn't surprise me to see them having their own archetype, even without the inclusion of
Noble Hierarch
or
Champion of the Parish
for more explosive turns.
Ranger-Captain of Eos
can also mean something to the Orzhov versions of
Death's Shadow
decks, being a 3-drop that can fetch the creature or any other toolbox element like
Faerie Guidemother
or
Selfless Savior
.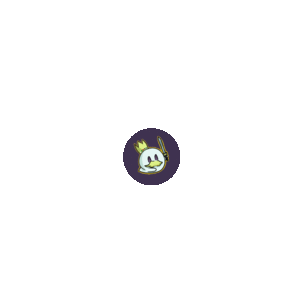 Esper Sentinel
and
Nettlecyst
, plus
Thought Monitor
can give
Tempered Steel
decks an opportunity to have space in the format again, and speaking of artifacts, I believe
Goblin Engineer
could be a potential card to be broken depending on what we have available in the future.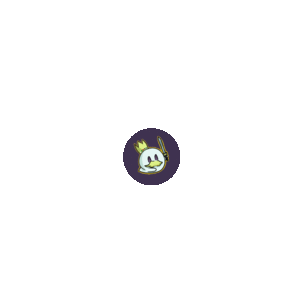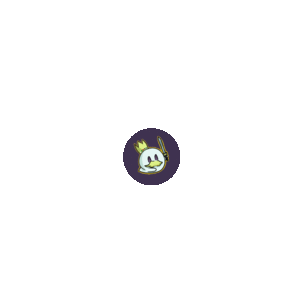 Pashalik Mons
,
Munitions Expert
and
Sling-Gang Lieutenant
are definitely interesting options for Goblins, while
Dark Salvation
,
Diregraf Colossus
and
Undead Augur
can team up with
Cryptbreaker
,
Lord of the Accursed
and other zombies to create a new archetype.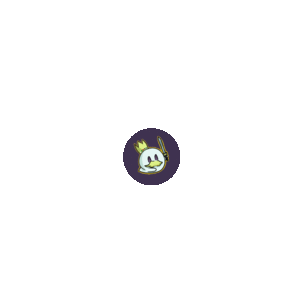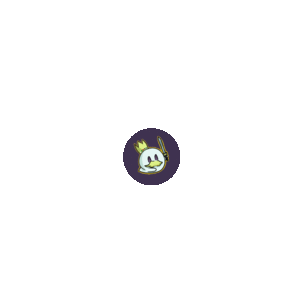 Speaking of tribal, there will be several Slivers in the set, but as the only lord of the deck so far is
Predatory Sliver
, I don't see it having much space in the Metagame. Merfolks will also gain additions with
Master of the Pearl Trident
and
Syvelun of Sea and Sky
, which might be interesting, but probably not competitive enough without cards like
Cursecatcher
and
Lord of Atlantis
.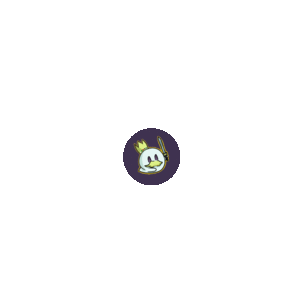 Benalish Partisan
is an interesting addition to Cycling,
Yawgmoth, Thran Physician
might have a place in the format, and with
Ancestral Mask
and
All That Glitters
in Historic, it's possible that the creatures in the Enchantment pack might have a home.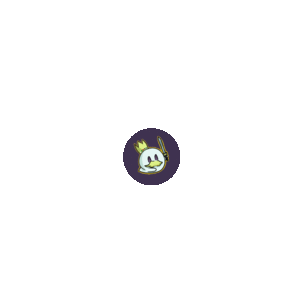 Restoration Angel
and
Blade Splicer
can team up with cards like
Elite Spellbinder
and other ETBs relevant to the format.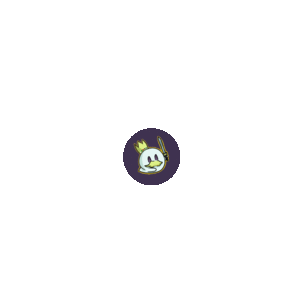 Finally, there is a strong inclination towards discard and graveyard-oriented decks in the set with Madness cards like
Fiery Temper
and
Asylum Visitor
or Delirium with
Dragon's Rage Channeler
and
Bloodbraid Marauder
, which is significantly relevant as we have
Faithless Looting
in Historic, and
Seasoned Pyromancer
is also present in the set.
I'll be doing a full review for Historic when the full spoiler comes out on Wizards' official page.
Pioneer
Saturday's Pioneer Challenge had the following Top 32: 4 Dimir Control 4 Azorius Ensoul 3 Boros Burn 3 Niv-to-Kight 2 Mono-Black Aggro 2 Jund Sacrifice 2 Rakdos Pyromancer 2 Izzet Phoenix 2 Vampires 2 Bant Spirits 1 Enigmatic Fires 1 Selesnya Angels 1 Four-Color Goodstuff 1 Gruul Legends 1 Izzet Ensoul 1 Grixis Arcanist And the following Top 8: 2 Dimir Control 1 Jund Sacrifice 1 Mono-Black Aggro 1 Rakdos Pyromancer 1 Izzet Phoenix 1 Selesnya Angels 1 Azorius Ensoul On Sunday, the event had the following Top 32: 7 Four-Color Ascendancy 4 Niv-to-Light 3 Jund Sacrifice 3 Rakdos Pyromancer 3 Dimir Control 2 Lotus Combo 2 Boros Burn 2 Izzet Phoenix 2 Azorius Ensoul 1 Mono-Black Aggro 1 Gruul Legends 1 Mono-Red Aggro 1 Four-Color Goodstuff And its Top 8 was: 3 Jund Sacrifice 1 Lotus Combo 1 Four-Color Ascendancy 1 Mono-Black Aggro 1 Niv-to-Light 1 Mono-Red Aggro Last Friday, we also had the Pioneer Super Qualifier, which finished with these decks in the Top 32: 5 Boros Burn 4 Izzet Phoenix 4 Four-Color Ascendancy 3 Azorius Ensoul 3 Niv-to-Light 2 Mono-Black Aggro 2 Dimir Control 1 Rakdos Pyromancer 1 Vampires 1 Jund Sacrifice 1 Golgari Stompy 1 Rakdos Midrange 1 Azorius Yorion 1 Lotus Combo And its Top 8 was: 1 Mono-Black Aggro 1 Rakdos Pyromancer 1 Azorius Ensoul 1 Niv-to-Light 1 Vampires 1 Four-Color Ascendancy 1 Jund Sacrifice 1 Boros Burn As we can see, Pioneer remains in a significantly diverse state, with decks rising and falling in numbers and rankings each week. Possibly, Pioneer is Magic's least polarized format today, and it's a shame it doesn't receive proper recognition and care from its managers. I continue to support the idea that Pioneer needs more support from Wizards to succeed in the post-pandemic world, where it was definitely the hardest-hit format as 2020 would have been its ideal year, with MagicFests and other events taking place having Pioneer as their main format. That said, the two decks that stood out this week were Jund Sacrifice and Four-Color Ascendancy.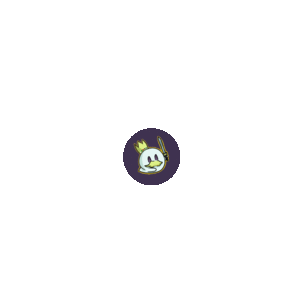 Pioneer's Jund Sacrifice is essentially an attrition-oriented deck, which utilizes mana dorks like
Elvish Mystic
,
Llanowar Elves
and the newly added
Prosperous Inkeeper
(which interacts very well with the deck's plan) to drop your bombs on turn 2 as
Mayhem Devil
and
Woe Strider
and go off with
Collected Company
on turn 3, creating extremely relevant board situations with a high synergy with
Mayhem Devil
to clear the opponent's board or always have significant range in the game. Finally, the absolute late-game of the deck is found in
Bolas's Citadel
, a card that generates an absurd advantage by allowing you to play cards from the top of your deck paying life instead of the mana cost, commonly casting two or three cards in a single turn and enabling a combo-kill with Mayhem Devil, where you sacrifice ten permanents to deal ten damage to your opponent, and Mayhem Devil will deal ten more damage with the sacrifice triggers.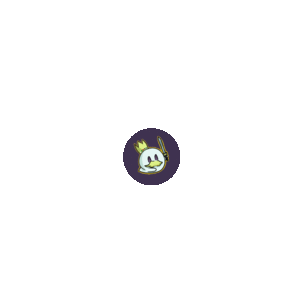 Four-color Ascendancy continues to grow as a value-oriented combo-deck that has gained significant consistency with cards such as
Omnath, Locus of Creation
and
Expressive Iteration
. The objective of the deck is, with
Jeskai Ascendancy
in play, to cast
Sylvan Awakening
to turn all your lands into creatures and use spells to increase their power while untapping them with the enchantment's ability, sequencing spells to generate value while transforming lands into giant creatures.
This week was especially good for the archetype, and the question right now is how the other decks plan to adapt to handle the format's new combo.
Modern
Saturday's Modern Challenge had the following Top 32: 5 Hammer Time 5 Izzet Tempo 5 Elementals 2 Boros Burn 2 Grixis Lurrus 2 Four-Color Turns 2 Four-Color Scapeshift 1 Mono-Red Obosh 1 Rakdos Lurrus 1 Mardu Lurrus 1 Temur Cascade 1 Bogles 1 Eldrazi Tron 1 Grixis Shadow 1 Living End And its Top 8 was composed of these decks: 3 Elementals 1 Four-Color Turns 1 Mardu Lurrus 1 Izzet Tempo 1 Boros Burn 1 Rakdos Lurrus On Sunday, the event's Top 32 was: 4 Elementals 3 Orzhov Stoneblade 3 Izzet Tempo 2 Grixis Lurrus 2 Boros Burn 2 Esper Control 1 Jund Lurrus 1 Eldrazi Tron 1 Tron 1 Jeskai Control 1 Hammer Time 1 Temur Cascade 1 Dimir Urza 1 Living End 1 Izzet Blitz 1 Bant Stoneblade 1 Heliod Company 1 Four-Color Scapeshift 1 Five-Color Domain 1 Dimir Mill And its Top 8: 1 Eldrazi Tron 1 Tron 1 Jeskai Control 1 Grixis Lurrus 1 Hammer Time 1 Elementals 1 Temur Cascade 1 Orzhov Stoneblade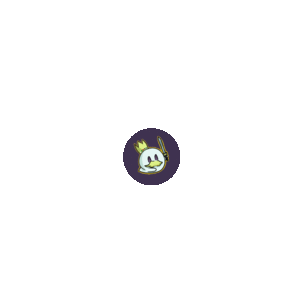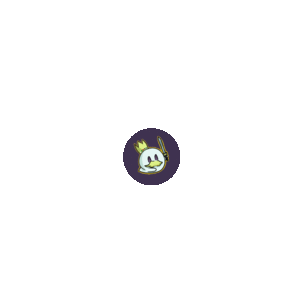 The Elementals were the big standout this week for Modern, with a total of nine copies between the two events, three of which were in Saturday's Challenge Top 8. The archetype continues to grow in the format each week and has proven to be a real competitor, probably growing by four or even five places in
hyperlink
(my review of the current Modern Metagame), and being the main "Goodstuff" deck of the format today. Combining elementals with Evoke, especially
Solitude
and
Fury
with
Ephemerate
in a deck aimed at populating the board with high-value creatures offers a strong card advantage, creating positions at which the opponent has to deal with so much going on and ends up being smothered by the avalanche of value generated by elementals and by cards like
Omnath, Locus of Creation
. Today, we see two versions of the deck: The first being more focused on the Elementals' interactions with
Ephemerate
and focusing more on the deck's tribal points with
Thunderkin Awakener
and
Omnath, Locus of the Roil
and the other runs the usual base of Goodstuff decks, betting on staples like
Teferi, Time Raveler
and
Wrenn and Six
, cards that collaborate a lot to deal with the main decks of the format.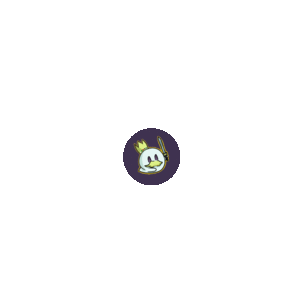 Another deck that caught my attention this week was Talisker's list, which works as a kind of mix between Affinity and Stoneblade, using the most diverse artifacts, in addition to creatures that generate value and are also artifacts like
Ethersworn Canonist
,
Esper Sentinel
and
Tidehollow Sculler
to make
Nettlecyst
a tutorable equipment with
Stoneforge Mystic
, a threat that benefits any creature equipped with it, serving as a kind of
All That Glitters
that remains in play, lethal with threats like
Inkmoth Nexus
. And of course, the deck couldn't avoid to use
Urza's Saga
to take advantage of these artifact interactions and fetch a small toolbox of permanents like
Pithing Needle
,
Shadowpear
or
Relic of Progenitus
, in addition to producing the famous Golem tokens that become gigantic creatures in this deck.
Pauper
Saturday's Pauper Challenge had the following Top 32: 9 Storm 8 Dimir Faeries 6 Affinity 2 Tron 2 Elves 2 Jeskai Ephemerate 1 Cascade Tron 1 Dimir Delver 1 Mono-Blue Delver And the Top 8 was: 5 Storm 2 Dimir Faeries 1 Tron On Sunday, its Top 32 was: 7 Affinity 6 Storm 6 Dimir Faeries 3 Burn 3 Tron 2 Orzhov Pestilence
2 Elves 1 Mono-Blue Delver 1 Gruul Cascade 1 Jeskai Ephemerate And the following Top 8: 5 Dimir Faeries 1 Storm 1 Ozhov Pestilence 1 Mono-Blue Delver Healthy, huh?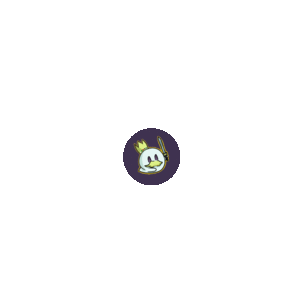 Usually, we talk about the current state of Pauper and comment on the clear predominance of Storm in the format and how Affinity is essentially preventing other Aggro decks from existing in the current Metagame, but we often overlook that we are talking about a three-deck format: Storm, Affinity and Dimir Faeries/Delver. What happens in the format currently can be summarized in: Storm literally throws any non-interactive deck or deck that takes too long to interact and develop good board position out of format because none of these decks can clock fast enough that Storm can't have enough time to combo and most cards used to respond to the deck can be resolved with
Duress
. Affinity is one of the few decks that has enough pressure to play even with Storm, and the inclusion of
Krark-Clan Shaman
has a lot to do with the archetype's success in keeping up with the current Metagame, while it also punishes the format's slow decks and has a better board position than any other Aggro deck. And between those two, we have the Dimir Faeries decks, which acts as a natural predator for Storm (Tempo decks are the predators of Combo decks), while the
Cast Down
+
Snuff Out
package, in addition to the pack of counterspells and the ability to attack from the air make the matchup against Affinity well-balanced, making it the best regulator in the catastrophic situation in which Pauper lives today. With the presence of five Dimir Faeries in the Top 8 of Sunday's Challenge and with the visible notion that the archetype is starting to gain more space in the Metagame, I started to wonder if the deck is just the perfect Meta Call or if it is at the same power level as the two broken decks in the format, thus making it another potentially broken deck. The answer for most players is that Dimir Faeries is a perfect Meta Call and that makes it the third pillar of this polarized format, which makes sense given the nature of other decks and that Storm and Affinity drive away the natural predators of Faeries like Boros Bully, Cascade and Orzhov Pestilence. That said, Pauper is still, for the eighth week in a row, a three-deck format, and the question remains the same as I've been asking since the fourth week after Modern Horizons II was released on Pauper:
Where's the ban?!
There's no other way to resolve the format, and it's in such a bad state that even the community is losing interest, something that didn't even happen when
Peregrine Drake
was around for much longer, and it's leading to measures such as the creation of an independent banlist for some events, of which my event, the Pauper Masters, is part of the responsible committee, and we adopt this banlist in our events. Last Sunday, we had the first
Pauper Masters Qualifier
with the use of a banlist where
Chatterstorm
,
Sojourner's Companion
and
Silverbluff Bridge
are banned, the event had 24 players (which is natural given we are one of the few paid events in an environment with plenty of free events) and this was our Metagame: 3 Dimir Faeries 3 Elves 3 Burn 2 Mono-White Heroic 1 Boros Bully 1 Mardu Monarch 1 Izzet Faeries 1 Tron 1 Mono Blue Delver 1 Jeskai Affinity 1 Four-Color Affinity 1 Bogles 1 Orzhov Pestilence 1 Mono-Black Control 1 Rakdos Monarch 1 Stompy
1 Turbo Fog And the Top 8 was: 2 Elves 2 Burn 1 Jeskai Affinity 1 Mono-White Heroic 1 Orzhov Pestilence 1 Tron In many ways, this event reminded me of how much fun and interesting Pauper was to watch and analyze before Modern Horizons II, where you didn't have a massive discrepancy between the archetypes for several weeks in a row, and it's a shame we didn't even have an idea when we can have a normal and healthy format again, as the necessary actions have already become obvious, and an official announcement is enough to make the community regain their faith in the format. So, I ask again: Where is the ban? Finally, several players commented, when we announced the banlist, that Affinity would die in this process because it would return to its previous power level and instability without
Silverbluff Bridge
and despite that, the winning deck of this Qualifier was Jeskai Affinity.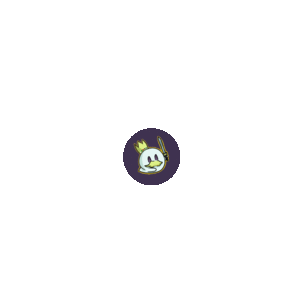 Legacy
Saturday's Legacy Challenge had the following Top 32: 6 Bant Control 4 Death and Taxes 3 Sneak and Show 3 Elves 2 Doomsday 2 Izzet Delver 2 Lands 1 Selesnya Depths 1 Karn Echoes 1 Cloudpost 1 Jeskai Stoneblade 1 Bant Standstill 1 Enchantress 1 Azorius Bomberman 1 Mono-Blue Urza 1 Sultai Stiflenaught 1 Izzet Counterblanace And the following Top 8: 2 Izzet Delver 2 Sneak and Show 1 Doomsday 1 Selesnya Depths 1 Mono-Blue Karn Echoes 1 Death and Taxes On Sunday, the event finished with this Top 32: 6 Izzet Delver 3 Bant Control 2 Death and Taxes 2 Reanimator 2 Doomsday 2 Cloudpost 2 Madness 1 Sneak and Show 1 Selesnya Depths 1 Omni-Tell 1 Hogaak 1 Merfolks 1 Jeskai Tempo 1 Azorius Control 1 Izzet Tempo 1 Bant Zenith 1 Mono-Blue Urza 1 Painter Welder 1 Sultai Stiflenaught And this Top 8: 1 Death and Taxes 1 Jeskai Tempo 1 Doomsday 1 Sneak and Show 1 Bant Control 1 Selesnya Depths 1 Reanimator 1 Azorius Control As we can see, this week we had a reduction in the number of Delver decks and an increase of two decks that rank as the 3rd and 4th most played decks in the format today, and which are naturally good against Delver and probably against Jeskai Standstill as well.
hyperlink
The first deck is Bant Control, or Miracles, as I used to call it I will no longer be naming this deck Miracles in my reviews because it just doesn't make sense to call it that anymore when the deck only uses
Terminus
as a card with this ability, being much more of a Control deck that uses Terminus as a one-mana sweeper rather than a deck geared toward Miracles, as it was at the time it used
Sensei's Divining Top
or
Soothsaying
. The current Bant Control is a deck aimed at the use of efficient and low-cost answers, coupled with threats that generate value and advantage card good enough to hold the game even against Delver decks as they do not have such a late-game efficient that can bypass
Swords to Plowshares
or overcome the value explosion that cards like
Uro, Titan of Nature's Wrath
and
Jace, the Mind Sculptor
(which is also a great response against the late-game of these decks,
Murktide Regent
) offer.
Endurance
is another mighty threat against Delver decks for a low cost, and it also interacts absurdly well against decks like
Doomsday
, another major competitor of the format today. In addition, the deck also has great ways to filter the top of the deck with
Brainstorm
,
Sylvan Library
and
Abundant Harvest
, and some lists also use
Dress Down
as a multifunction card against creature decks like "counter" the trigger of
Thassa's Oracle
or even interact with
Uro, Titan of Nature's Wrath
, so you don't have to sacrifice it in the first cast.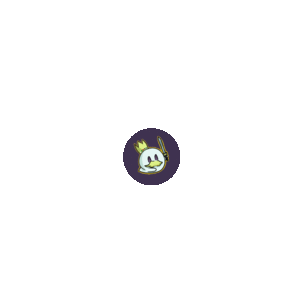 The other major Legacy competitor currently is Death & Taxes, which today can be split between the 60-card versions and the 80-card versions with
Yorion, Sky Nomad
, with the 80-card versions having better results. But why would a creature deck, with very few card-drawing effects, be interested in using 80 cards? The first reason is that this expands the range of responses the deck has without affecting essential slots like
Aether Vial
, the
Stoneforge Mystic
package, or board interactions like
Skyclave Apparition
and
Swords to Plowshares
, and the inclusion of
Recruiter of the Guard
allows the archetype to make use of these slots to tutor the necessary cards according to each situation. The second reason is that, in most games, as peculiar as it may seem, Death & Taxes can be considered a Control deck, with the difference that instead of using counters, sweepers and other effects to hold the game, it uses cards that interact directly with the opponent by restricting their mana and/or effects that the deck has while advancing its position at the game and establish the necessary pressure, as long as the opponent cannot establish their game plan/has problems doing so. That said, this week there hasn't been any big news or anything too alarming going on in Legacy, and just like I did with Modern this week, I'll be taking a broader look at the major decks of the format and the state of its current Metagame in a separate article!
Conclusion
That was my review of this week's Metagame. Standard has Naya Winota as the best deck of the format currently, and with the Challenger Gauntlet coming soon, it will be interesting to see how players adapt to the archetype and what strategies can emerge victorious against the new Aggro-Combo. Historic Horizons seems to be increasingly promising for the Historic format, the additions we've known so far are sure to have some impact on the Metagame. Pioneer seems to be Magic's most diverse format right now, and it's a shame that Wizards still doesn't give the necessary attention and support for the format to become more popular in the medium to long term. Elementals were the highlight of Modern this week, showing that there is still room for decks to rise in the Metagame and that the format is not limited to the axis created by Hammer Time and Izzet Tempo. As for Pauper... Where's the ban? And Legacy still seems to be keeping its natural flow, with no big news this week, but you can expect a more dedicated analysis of the format in the coming days, along the lines of what I did with Modern. Next week, we'll be back for another review! Thanks for reading!