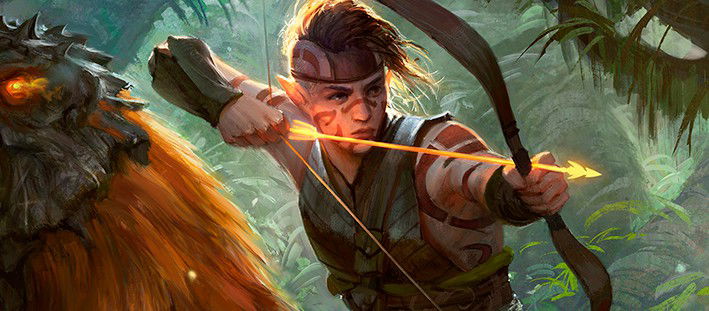 Magic: the Gathering
Multiplayer
Starting in Commander: Hallar, the Firefletcher
Today we're going to meet a fun deck, it has direct damage with a lot of offensive potential and great spells, another great option to get started in Commander!
By Eduardo, 06/20/21, translated by Helen Quintanares, with help from our readers
Hello! What's up? Let's unveil a commander who represents the best of the Green and Red colors:
Hallar, the Firefletcher
. Their strategy is to deal big damage with the commander's ability and direct attacks, being a great option for those who are entering Commander and prefer a more aggressive game. Still, playing with this deck maintains our proposal to present a pleasant and easily accessible experience to start the hobby. Every year during the month of June, the community celebrates LGBTQIA+ Pride in many ways. Our commander, according to Wizards of the Coast, has non-binary identity and uses neutral gender, which makes they perfect for celebration and rewarding us with solid strategy in this decktech.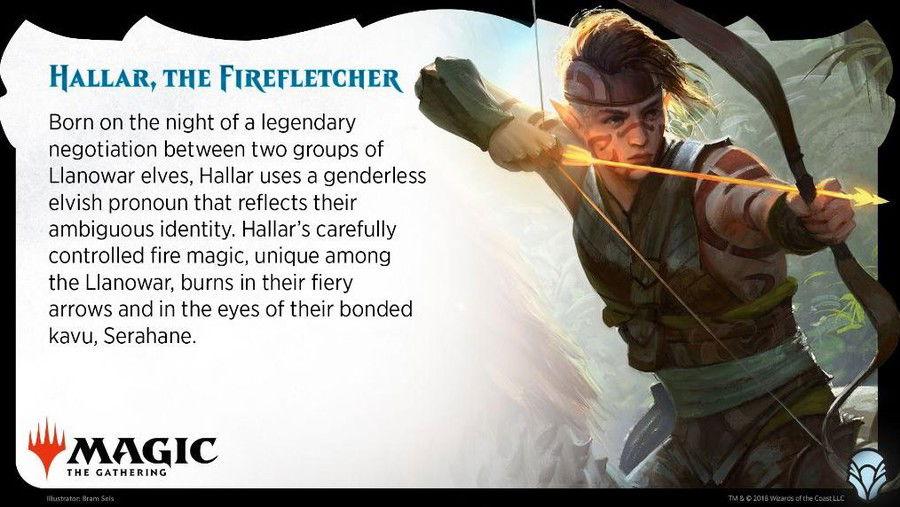 Hallar represents the colors red and green, a combination popularly called Gruul. It is a formidable creature in its characteristics and costs only 3 mana, has a body of power and toughness 3, "Trample" and a triggered ability that increases its power by assigning +1/+1 counters, while reducing the life points of your opponents every time a spell is kicked, which in the short term generates a lot of value, besides being a creature that has Elf in its subtype, one of the tribes with the most interesting synergies.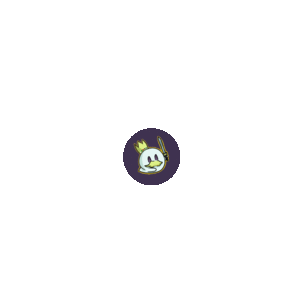 Among the classic Magic tribes, the Elves are one of the most beloved and numerous and enjoy wide support. Among its strengths are abundant mana production, which makes it feasible to cast heavy creatures and spells, or pay alternative costs such as "Kicker" to use devastating effects and punish our opponents with Hallar's triggered ability. We can highlight some options such as
Rishkar, Peema Renegade
,
Gyre Sage
and
Incubation Druid
, as well as others that we left out
Acolyte of Carametra
and
Viridian Joiner
, seeking to contemplate different synergies.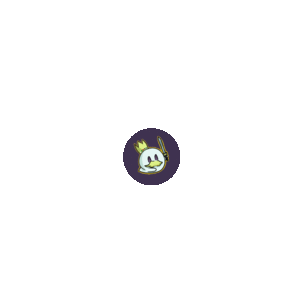 One of the key points of our strategy is the use of +1/+1 counters on the commander and creatures. We have different effects that generate markers.
Rhythm of the Wild
It's spectacular in that since it prevents our creatures from being countered and grants the ability "Riot" to all our creatures, which grants haste or counters. Using the interaction between the Elves we have
Immaculate Magistrate
and
Ivy Lane Denizen
. Our opponents can give us a lot of strength when we have
Predatory Hunger
on the commander or
Forgotten Ancient
on the field. We also have Tempo on our side through the
Loyal Guardian
and
Ring of Valkas
, among others, which abilities expand the number of +1/+1 counters every turn.
Solidarity of Heroes
doubles the number of counters on each target creature in instant speed, making it a frequent finisher.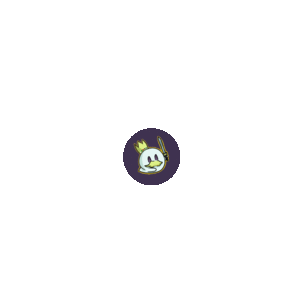 Considering the
Hallar, the Firefletcher
, good card options with "Kicker" and "Multi-Kicker" are our priority. With that in mind, we have punctual removals like
Mold Shambler
and
Territorial Allosaurus
, mass removals and direct damage with
Comet Storm
and
Molten Disaster
, mana accelerators, combat tricks and 1+/1+ counters among other possible options. The deck includes several options seeking a varied repertoire of cards. We have a selection of card draws, either direct, using cards such as
Citanul Woodreaders
and
Harmonize
or indirect, where every time the commander deals damage to a player, you draw a card, using cards like
Snake Umbra
or
Inspiring Call
. This deck has its greatest strength in its commander, and that's why defending it is crucial. It's useful for it's protection a pack of cards that have "Regeneration", an ability to tap them instead of letting them die, "Hexproof", which prevents the opponent's target effects from targeting it, "Indestructible" and "Totem Armor", which generates a replacement effect if the creature dies.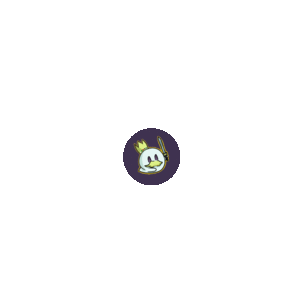 Since the Commander has allied colors, there is a wide range of lands that support both colors, but we chose a smaller number of them to use. We need to contemplate synergies with our commander and to do so we maintained a rich mana base in basic lands, since the green color is excellent at looking for searching for land in this type of deck, generating an interesting acceleration. Among the options chosen, we look for lands that add +1/+1 counters and those that allow us to search for basic lands, as well as an evasion to freely attack with Hallar.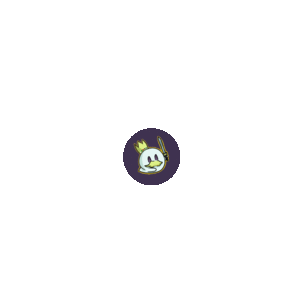 Hallar, the Firefletcher
is a versatile and fun commander, as they can act by changing his behavior in every situation, whether in a proactive game seeking to quickly finish one or more opponents, or burning enemy players' life points increasingly intense in a more paced game, applying pressure at different points in the match as we develop our winning lines. Thanks for reading and good games! Any questions, I'm available in the comments!