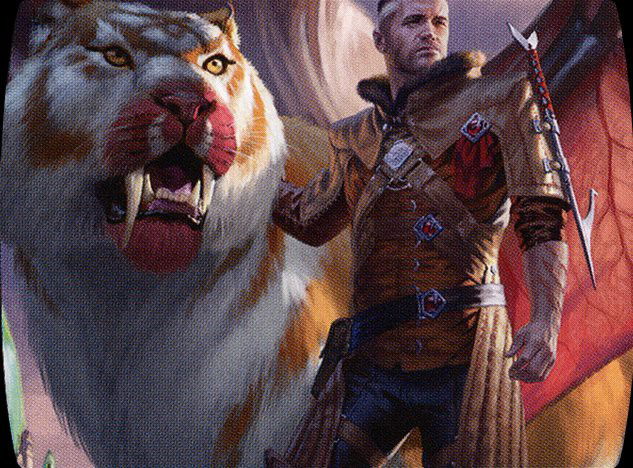 The Ikoria Mastery Pass in MTG Arena
The Mastery Pass guarantees prizes as you level up in the Arena
By Leon, 04/09/20, with help from our readers
Every new edition of Magic: the Gathering guarantees you new fun and the beginning of many "level up" in the Arena. For those who have never played Arena, the game provides you with a mastery system with each new season. The more you play, the more level you win and with each level you will win more prizes, up to a maximum of 80 levels. If a player goes to the maximum level, the Mastery System guarantees the following items: - 30 Ikoria: Lair of Behemoths booster packs - 5 Mastery Orbs (which can be exchanged for altered cards)
In addition to the Mastery System, it is possible to purchase the
Mastery Pass
for 3400 gems. The Mastery Pass guarantees other prizes as you level up in addition to the aforementioned prizes: - An avatar of
Lukka, Coppercoat Outcast
- 4,000 in gold - 800 in gems - Sleeve Greatshark Basic - 25 card styles - 25 Mastery Orbs (which can be exchanged for altered cards) - 10 mythical Individual Card Rewards (ICRs) - 20 booster packs (x4 GRN, x4 RNA, x2 WAR, x3 M20, x3 ELD, x3 THB) - 4 Cub Mutations - Sleeve for those who reach level 70 (Exquisite = Card Sleeve with VFX) - Level 80 or higher: unusual ICR (1:20 upgrade fee) What do you think? Is the Mastery Pass worth 3400 gems?
The loss of value when compared to the Theros Beyond Death Mastery Pass
The Mastery Pass has lost a lot of value when compared to previous Passes. - The current Mastery system guarantees you 39 boosters, 9 more. - The current Mastery Pass grants you 1800 gems, as opposed to 800 from Ikoria. In all other items, the Pass is similar.