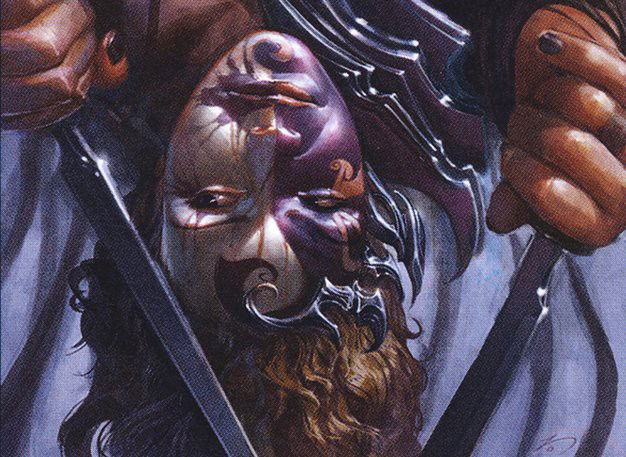 Magic: the Gathering
Competitive
The Impact of Modern Horizons II in Modern, Legacy & Pauper
An overall analysis of how Modern Horizons II shaped this weekend's tournaments in Pauper, Modern and Legacy!
By Romeu, 06/10/21, translated by Romeu, with help from our readers
We are back with another Weekly Metagame. In this special edition, dedicated to the impact of Modern Horizons II, I will be giving full emphasis to the formats where the new set is legal. Modern Horizons II shook up the structure of eternal formats and brought many new features to Modern, Legacy and Pauper. Virtually every metagame of this weekend's tournaments for all three formats has had plenty of new decks or reworked archetypes while there has been a departure from some traditional archetypes.
In case you are interested in my coverage of Standard and Historic for this week, I have made an article entirely dedicated to the Strixhaven Championship and you can find it
here
But before we talk about Modern Horizons II, I need to share some bad news regarding Pioneer.
Pioneer
There were no Pioneer events this weekend. Or rather, the Challenges were there, but they didn't have enough players to complete the quorum.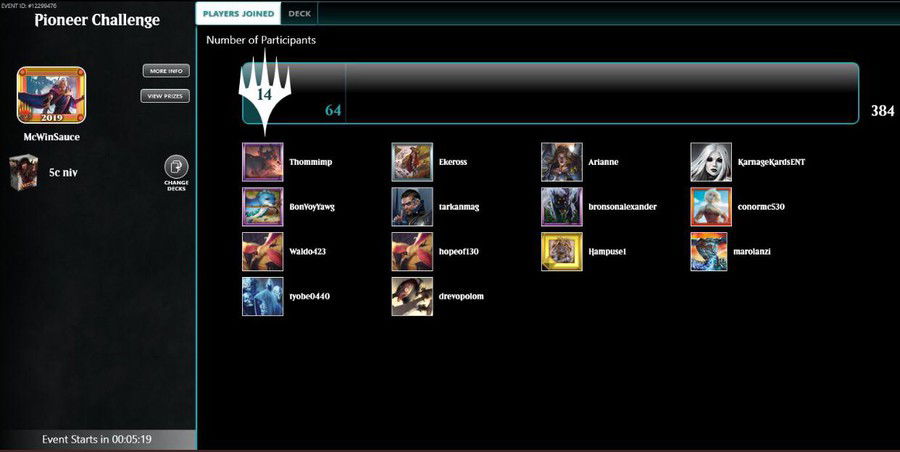 (screenshot taken from Twitter) This basically symbolizes that players are not interested in playing Pioneer, an effect that only occurred before when the Combo Triad still existed in the format. What could have caused players to lose interest in the format? My most obvious assumption is that Modern Horizons II came out, and it seemed more interesting to play formats where the new set was legal rather than a format that hadn't changed at all this past week. The other guess might be that players aren't having fun with the format. And if that is the case, what can be done to change this? It's not like there's an oppressive deck or a twisted metagame, players just aren't interested in playing the format. Let's wait for the next few weeks to come to our conclusions about what the Pioneer problem is and what can be done about it.
Modern
Now, let's get down to business. Saturday's Modern Challenge had the following Top 32: 5 Living End 2 Temur Cascade 2 Four-Color Cascade 2 Humans 2 Burn 2 Izzet Blitz 1 Amulet Titan 1 Hammer Time 1 Dimir Inverter 1 Niv-to-Light 1 Grixis Shadow 1 Heliod Company 1 Jeskai Ascendancy 1 Ad Nauseam 1 Five-Color Domain 1 Azorius Stoneblade 1 Esper Stoneblade 1 Dimir Rogues 1 Sultai Urza 1 Sultai Lantern 1 Selesnya Enchantress 1 Four-Color Recruiter 1 Azorius Spirits And the Top 8 was composed of: 3 Living End 1 Azorius Stoneblade 1 Humans 1 Amulet Titan 1 Temur Cascade 1 Hammer Time Already in the first Modern event, we have several innovations and ideas already emerging with Modern Horizons II. But we should start talking about Living End, which got a great upgrade with
Shardless Agent
.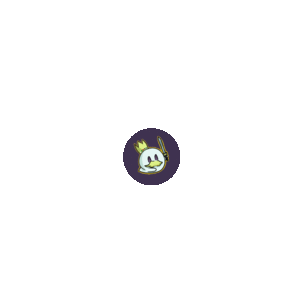 Living End had already adopted a Blue-Based core some time ago, opting to use other colors just to play the Cascade spells. With the addition of
Shardless Agent
, the deck can improve its manabase even further, removing the white mana requirement for
Ardent Plea
, making it significantly more consistent. Also, the fact that Shardless Agent is a creature has its perks, as the card contributes to the board's significant size when you play
Living End
. But
Shardless Agent
was also played by another deck in this event: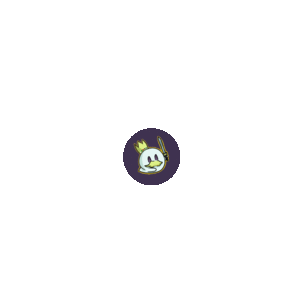 It was obvious that
Shardless Agent
would create new versions of Cascade to use cards like
Ancestral Vision
or, in this case,
Crashing Footfalls
as this card, with the Agent, symbolizes 10 power divided into 3 bodies for just 3 mana. The Adventures package again demonstrates its value as low-cost interactions that escape Cascade because of their cost. The same is done with another card just added to Modern:
Fire // Ice
, which has a total cost of four mana.
Subtlety
also has its place on the list, as a great early game interaction that also serves as an evasive threat if needed.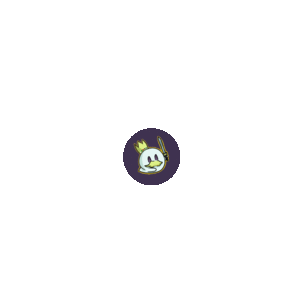 Shardless Agent
was also played in Humans as an almost obvious inclusion which is infinitely better as a 2-for-1 effect than
Militia Bugler
.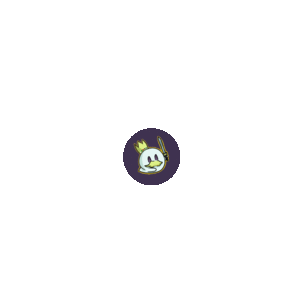 Another deck that did a great impression was Esper Stoneblade, whose base includes several Modern Horizons II cards:
Esper Sentinel
and
Dauthi Voidwalker
have proven to be powerful cards for eternal formats while
Counterspell
has proven its worth for at least two decades. And since the deck bets on the
Stoneforge Mystic
package, the deck could not be missing a copy of
Kaldra Compleat
, which competes with
Batterskull
as the card you want to play using
Stoneforge Mystic
's ability.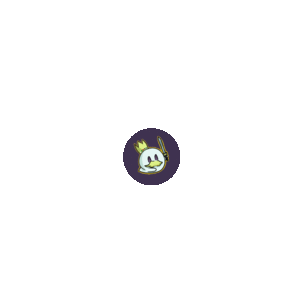 Another deck that stands out is Five-Color Domain, which received several additions with Modern Horizons II. First, the inclusion of
Ignoble Hierarch
makes the deck and its greedy manabase much more accessible for the format, and thanks to that, it's possible to be even more daring with your lands and bet on using Triomes to get all types of lands quickly, which enables a 5/5
Territorial Kavu
on turn 2 or a
Scion of Draco
also on turn 2. Another big addition to the list was
General Ferrous Rokiric
, which in a deck with so many multicolored spells can create a veritable army of 4/4 Golems and needs to be answered immediately.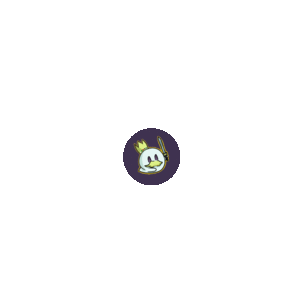 Speaking of creatures, the Four-Color Recruiter is essentially an Abzan Company that uses
Imperial Recruiter
as a tutor to a true toolbox-worthy range, while abusing ETB cards using
Ephemerate
and
Flickerwisp
.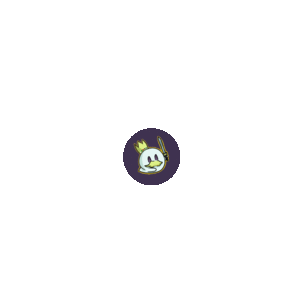 A card that stood out in the vast majority of the format's blue-white decks was
Solitude
. Apparently, a free
Swords to Plowshares
is actually strong when you just need to hold the game or keep the edge at the table.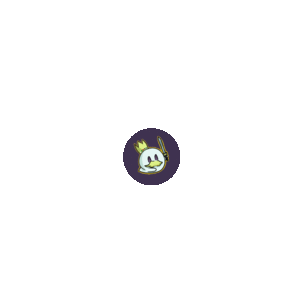 The last deck to stand out from this event is the Enchantress, using
Sterling Grove
and
Solitary Confinement
along with
Enchantress's Presence
and
Sythis, Harvest's Hand
to create a soft -lock in the game that will usually be enough for players with aggressive decks to no longer win the game. On Sunday's Modern Challenge, we had the following Top 32: 4 Living End 3 Temur Cascade 3 Amulet Titan 2 Burn 2 Golgari Yawgmoth 1 Mono-Green Scales 1 Azorius Control 1 Ad Nauseam 1 Eldrazi Tron 1 Hammer Time 1 Crab Vine 1 Esper Control 1 Humans 1 Sultai Foodgaak 1 Sultai Shadow 1 Temur Turns 1 Esper Stoneblade 1 Dimir Rogues 1 Orzhov Reanimator And the Top 8: 1 Mono-Green Scales 1 Temur Cascade 1 Niv-to-Light 1 Golgari Yawgmoth 1 Sultai Foodgaak 1 Azorius Control 1 Ad Nauseam 1 Eldrazi Tron Plenty of new decks on Sunday too, with a slight advantage from the Cascade decks.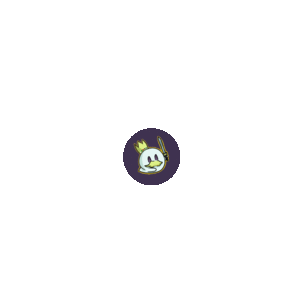 But one of the most talked about decks in the last week was the Foodgaak variants. There are several variants, Jund with
Hollow One
and
Vengevine
along with
Goblin Lore
were the most talked about, but as there is no example in the Top 32 lists, I'll be using the Sultai version. Apparently,
Asmoranomardicadaistinaculdacar
(yes, it was a copy & paste) is a much more playable card than it looks not just because it's a 3/3 creature for one mana if you can play it, but because it tutors
The Underworld Cookbook
, which allows more interactions of discarding and creating tokens that can be used as removals by
Asmoranomardicadaistinaculdacar
. However, the Food mechanics had great support in Throne of Eldraine, including
Feasting Troll King
, which can be played from the Graveyard by sacrificing three food tokens. That is, if it's in your graveyard, you can essentially play it for free, just like you did with
Hogaak, Arisen Necropolis
.
Comparisons between the two archetypes soon began and this mixture of cards became known as Foodgaak. However, given the archetype's bad result in this week's Challenges, I don't think we're facing a new Hogaak. At least not in the same nature. But there is a card that has been widely used in several decks and has proven extremely efficient for the format: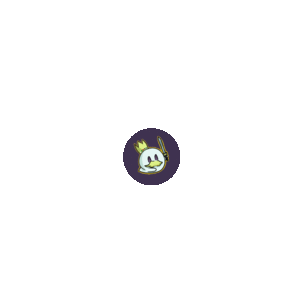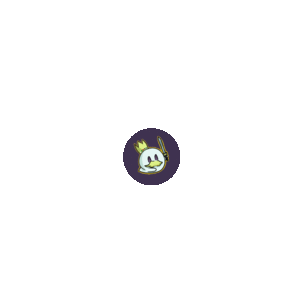 Urza's Saga
is probably the most powerful card printed in Modern Horizons II, living up to the set of the same name, being one of the most powerful sets in the entire Magic's history. First, because
Urza's Saga
is a land drop that starts by generating mana, so essentially it costs zero mana to play. Second because Saga's abilities go on the stack, so you can answer them. So, you can use the land's second ability twice, creating two Construct tokens that are at least 3/3 each because the last ability will tutor an artifact. Third, because the last ability allows you to search for
any
artifact with a cost of 1 or 0. And there's no shortage of options in Modern. Take, for example, this list of Mono-Green Scales (which is finally back after
Mox Opal
's ban): you have
The Ozolith
,
Animation Module
,
Zabaz, the Glimmerwasp
,
Welding Jar
, and
Pithing Needle
on the sideboard. All of these cards are extremely relevant to the archetype, and the tokens produced by the land are unlikely to be just 3/3 creatures in this deck. And the usefulness of
Urza's Saga
isn't just limited to artifact-oriented decks.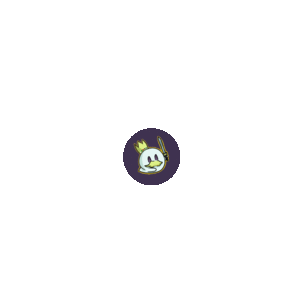 Even decks with no interaction with artifacts can take advantage of the land because there is minimal cost to use it and very high value to do so.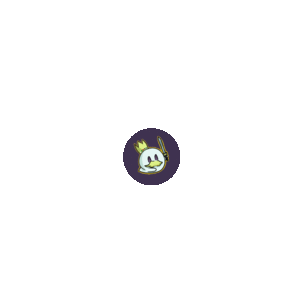 Have I mentioned
Urza's Saga
tutors
Amulet of Vigor
and
Expedition Map
?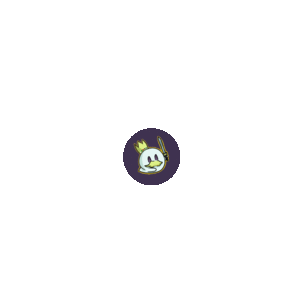 Or that it tutors
Colossus Hammer
while also giving a body to wield it?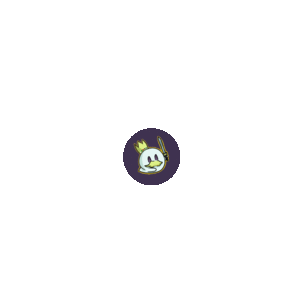 Moving forward, it's interesting to see that the inclusion of
Dauthi Voidwalker
as a threat that can't be blocked with a relevant ability and
Counterspell
has led Rogues to be a competitively viable archetype within Modern as well, which means it is possible to have access to the archetype in practically all competitive formats.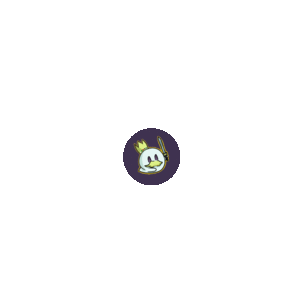 Finally, we have the first version of Reanimator using
Persist
with cards like
Archon of Cruelty
or other old Legacy Reanimator Staples before
Griselbrand
was the main target:
Terastodon
and
Ashen Rider
.
Pauper
Pauper also had significant changes with Modern Horizons II: On Saturday, the Pauper Challenge finished with the following Top 32: 8 Rakdos Storm 7 Affinity 6 Dimir Faeries 4 Burn 3 Boros Bully 3 Izzet Storm 1 Dimir Reanimator 1 Turbo Fog 1 Izzet Faerues 1 Boros Monarch 1 Jeskai Ephemerate 1 Elves 1 Tron 1 Mono-Black Control 1 Naya Domain. And with the following Top 8: 4 Dimir Faeries 2 Boros Bully 1 Grixis Affinity 1 Izzet Storm On Sunday, we had: 18 Affinity 9 Rakdos Storm 6 Izzet Storm 5 Dimir Faeries 3 Boros Bully 2 Izzet Faeries 2 Elves 1 Dimir Delver 1 Gruul Cascade 1 Jund Cascade 1 Mono-White Heroic 1 Mono-Black Control 1 Stompy 1 Orzhov Pestilence 1 Bogles 1 Burn With the following Top 8: 3 Dimir Faeries 3 Grixis Affinity 1 Rakdos Storm 1 Gruul Cascade The first thing everyone knew would happen from the day the set was released is that
Chatterstorm
would bring Storm decks back into format.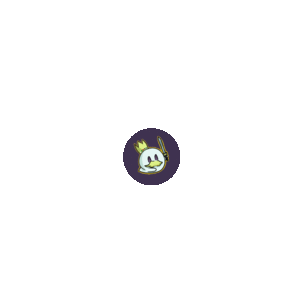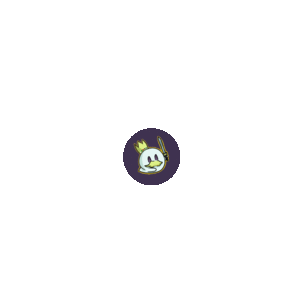 Apparently, there are two current versions of Storm, each with its pros and cons. On the one hand, you have Rakdos Storm, which uses lands that double your mana like
Peat Bog
along with rituals and draw spells and is significantly more explosive than the other version as it includes a higher number of cheap rituals.
On the other, you have Izzet Storm, which trades the speed that Rakdos Storm has for the consistency of better cantrips and the resilience of a more balanced and less susceptible manabase to cards like
Cleansing Wildfire
, which have become quite popular by account of the new Artifact dual lands.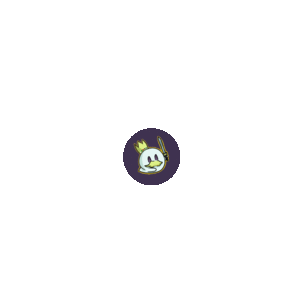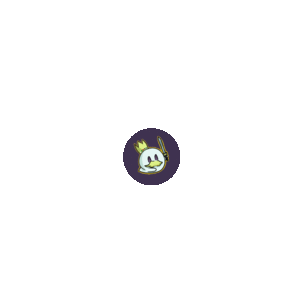 Affinity was a deck that improved significantly with the addition of the new lands and
Sojourner's Companion
, which essentially function as extra copies of
Myr Enforcer
. Those additions and a significantly lower vulnerability against
Gorilla Shaman
took the deck to the top of the format this week, which included representing 1/3 of Sunday's Top 32. Currently, there are two versions with great results: Izzet Affinity is the "pure" version of the deck, with a better and faster manabase and better access to cards like
Gearseeker Serpent
and
Etherium Spinner
, which has stood out for creating tokens that holds the creatures in Faeries decks pretty well while also increasing the affinity and expanding the board. The other version, which can be seen as the best version to play in an Affinity-oriented Metagame is Grixis, where
Disciple of the Vault
does an impressive job of making the mirror a much more favorable match. I even made a small deck tech of it this week, you can check it out
here
.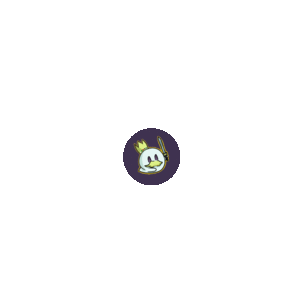 However, it's not just Affinity decks that abuse the new lands: cards like
Cleansing Wildfire
are great answers for decks with greedy manabases like Rakdos Storm, Tron or other decks, but now it becomes also a high-value play if you use it on your artifact lands, as you can get a basic land AND draw a card with it. Although using eight copies of this effect is somewhat overkill, Boros Bully seems relatively favorable in this format, as it has a good match against Faeries,
Cleansing Wildfire
is a great response against Rakdos Storm, and the deck can use good hates against Affinity like
Ancient Grudge
or
Dust to Dust
. Other decks are even betting on this same proposal and having good results: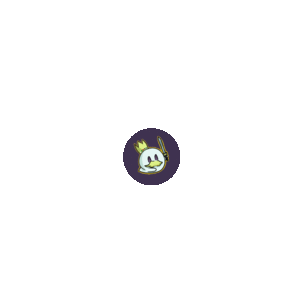 The then best deck of the format, Dimir Faeries, continues to put up good results and seems to be one of the few decks able to compete without significant changes against this new Metagame. As expected, Dimir Faeries manages to have a relatively positive match against Storm, while having the necessary elements to hold Affinity with the right removals and still works very well against the other decks that already existed in the format and weren't as impacted by the new set.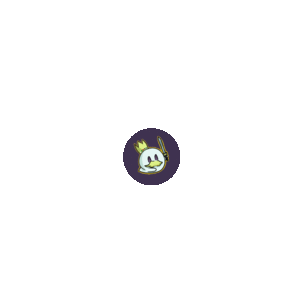 Even so, the reduction of diversity in the removals favoring a greater consistency in the necessary responses demonstrates that the deck needed to adapt.
Legacy
Finally, we have Legacy. And I have to confess: I love Legacy, it's my ideal format most of the time because its cards are so incredibly powerful that you feel good playing with them, especially playing things that aren't allowed in other formats. And Modern Horizons II made a big impact on Legacy too! Starting on Saturday, the Legacy Challenge had the following Top 32: 10 Izzet Delver 4 Affinity 2 Elves 2 Reanimator 2 Food Chain 1 Snow Miracles 1 Death & Taxes 1 Mono-Red Prison 1 Temur Delver 1 Mono-Green Post 1 Abzan Lands 1 Goblins 1 Lands 1 Sultai Zenith 1 Four-Color Uro 1 Temur Uro 1 Mono-Black Curses And the Top 8 was: 4 Izzet Delver 2 Affinity 1 Snow Miracles 1 Temur Uro I'd even say ten Delvers on the Top 32 is somewhat normal for Legacy, but we'll talk about it later since there is a quite interesting deck to talk about first: Affinity.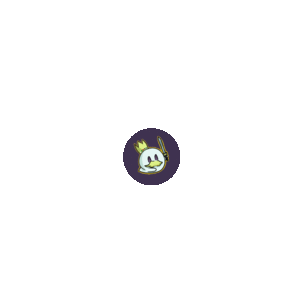 Affinity gained plenty of new toys in Modern Horizons II, and it appears that not only does the archetype have the potential to be reborn in Modern, but it might become quite a potential competitor in Legacy.
Esper Sentinel
is much more powerful in Legacy than Modern because it's a more mana intensive format, and the deck also features cards like the original artifact lands,
Mox Opal
, and
Ancient Tomb
to streamline your game. Also, the deck has a lot of card advantage with
Thought Monitor
, which is essentially a
Mulldrifter
for 1 mana, and of course
Urza's Saga
that will single-handedly create bodies that will be huge in this deck since everything in it is an artifact, while it can seearch for
Retrofitter Foundry
, which maintains a steady stream of creatures.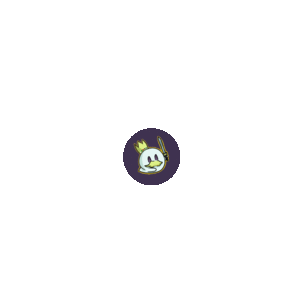 Another card that stood out in Legacy was
Endurance
. The card was already considered good in format due to being a great answer against the
Doomsday
decks, but the card is much better than it looks: the ability to shuffle graveyards is very relevant to deal with current threats that Delver has adopted such as
Dragon's Rage Channeler
and
Murktide Regent
while also being a body that offers a reasonable clock AND that blocks
Delver of Secrets
itself incredibly well. And before we talk about Delver, on Sunday there was the Legacy Showcase Challenge, and it ended with the following Top 32: 12 Izzet Delver 2 Hogaak 2 Esper Vial 2 Lands 2 Doomsday 2 Mono-Red Prison 1 Death & Taxes 1 Temur Delver 1 Snow Miracles 1 Elves 1 Sultai Zenith 1 Sultai Midrange 1 Food Chain 1 Affinity 1 Echo Storm 1 Mono-Green Post And the Top 8 was: 3 Izzet Delver 1 Death & Taxes 1 Hogaak 1 Esper Vial 1 Affinity 1 Lands Izzet Delver represented more than 35% of the Top 32 of the Legacy Showcase, and more than 30% of the Top 32 of the Legacy Challenge, which are alarming numbers even for the best deck in the format. And all this because Delver received some incredibly good cards in Modern Horizons II: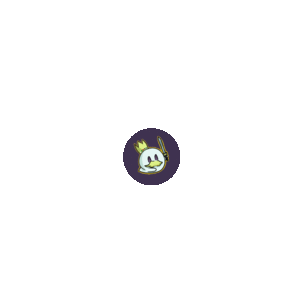 This combination of cards, along with Izzet Delver's well estabilished card pool, makes it one of the most effective versions the archetype has ever had in its history.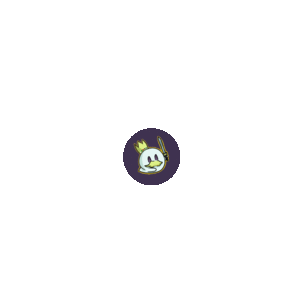 Before the release of Modern Horizons II there was a discussion of which card would be the best 1-drop for Delver:
Dragon's Rage Channeler
or
Ragavan, Nimble Pilferer
? The answer, apparently, is
both
.
Dragon's Rage Channeler
essentially works like your extra copies of
Delver of Secrets
which while a little harder to "transform", at least on this list, generates a lot of value with the ability to Surveil 1 in a deck that plays various spells throughout the game. It even interacts incredibly well with
Delver of Secrets
, where you can, for example, use a
Lightning Bolt
with Delver's ability on the stack to look at the top card and ensure Delver transforms.
Ravagan, Nimble Pilferer
is a powerful combination of card advantage and mana advantage in a format where spells tend to cost very little and mana is usually very efficient. It is a threat that needs to be answered or blocked, otherwise every turn it will be generating too much value. Finally,
Murktide Regent
, which greatly compares with
Tombstalker
, is far superior to its black counterpart that once was a Legacy staple in the past. The mere fact that it is a blue card and therefore a pitch for
Force of Will
or
Force of Negation
makes it less punishing if you have multiple copies in hand than
Gurmag Angler
, for example.
Also,
Murktide Regent
commonly comes into play as at least a 6/6, which is a considerable clock in Legacy. This combination of cards has made Izzet Delver by far the best Delver version of the format, and it remains to be seen whether the other decks in the format can keep up and whether its natural predators can do a good job. Maybe it's a good time to play Hogaak in Legacy. By the way, I was playing Izzet Delver this week. So, you can expect a deck tech soon!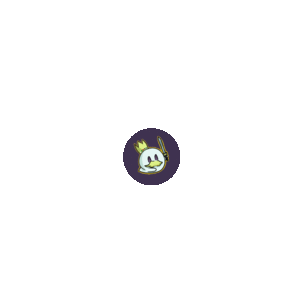 Another deck that gained important cards was Echo Storm, which tries to use
Song of Creation
to create a Storm and draw engine with 0 cost spells or rituals replenishing the hand with
Echo of Eons
when necessary. The deck gained
Strike it Rich
, which works as another free spell, in addition to
Galvanic Relay
, which essentially works like a "3 mana, draw a card in your next turn" with Storm in this archetype.
Conclusion
And that's all for today. I would like to emphasize again a phrase that I often say in our twitchast, Amigos do Meta: don't get carried away by overreacting. Analyze situations, games and formats according to how they present themselves and not necessarily based on biased opinions or based on the confirmation bias you want to read or hear. This even applies to much more than just Magic. So, before saying that a card needs to be banned, take a moment and consider whether the format has the necessary means to prevent the dominance of cards and strategies that might initially appear broken. Personally, I'm excited about Modern Horizons II's impact on the eternal formats, and looking forward to seeing how each of them transforms in the coming weeks! Thanks for reading!