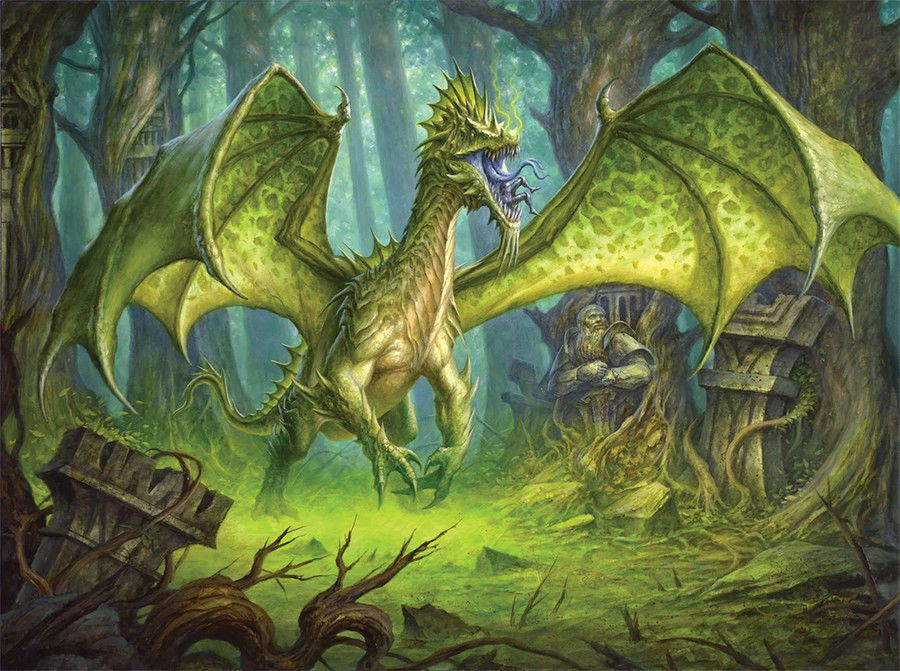 Magic: the Gathering
Competitive
Top 5 Modern cards from Adventures in the Forgotten Realms
Take a look at the best new cards from Adventures in the Forgotten Realms for your Modern deck!
By Pedro, 07/13/21, translated by Romeu, with help from our readers
RPG was with me in significant parts of my life. As much as I love eccentric systems, where you represent colors, rats and Brazilian TV presenters, the simplicity of a good D&D game is charming in itself, with its taverns, warriors and wizards. It's comforting. A Dungeons & Dragons-inspired Magic set has been something I've been speculating for some time now, and now that we have its cards, we can finally see what it's all about. We had a lot of extremely fun and flavorful cards, but unfortunately, it's still a set of cards that support the most basic game strategies and maintain some existing metagame archetypes, but no cards that are extremely oppressive or that will shape the game around them. Still, Adventures in Forgotten Realms has its share of good surprises for other formats. Today we will see the Top 5 cards of the new set for Modern.
Honorable Mention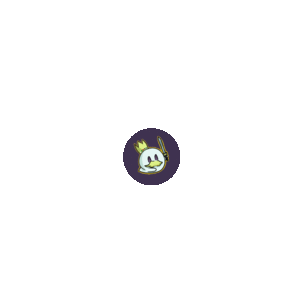 Here we have a blue card that have what it takes to be one of the best Planeswalkers in the game. He raises his loyalty two by two as he draws cards and drops unwanted pieces at the moment to the bottom of the deck, creates huge Tokens and has an overwhelming final ability, which even allows you to combo to victory with cards like
Thassa's Oracle
and
Jace, Wielder of Mysteries
. All this added to a good body, starting with five loyalty, not to mention the beautiful dog in the artwork. The downside of
Mordenkainen
is its cost. Costing six mana, not five, works almost like a nail in his coffin, since with six lands in the deck he would play in Modern, UW Control, you're already in the final stretch of your game, starting to use
Celestial Colonnade
's ability to start your round of aggression against the opponent. With one more mana, which makes a huge difference in the Modern that is heading more and more to be Legacy's younger brother, both in power and speed,
Mordenkainen
unfortunately won't see much gameplay. Still, it's a pretty strong card for your Commander and Standard, and one of my favorite cards from this new set.
The Top 5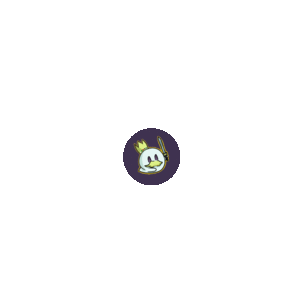 Returning to the logic that Modern is going to be ever faster and more efficient, here we have a card that can slow this pace a little against decks like UR Prowess and Burn.
Sphere of Annihilation
is perfect against very aggressive decks, destroying creatures and small planeswalkers like
Wrenn and Six
. Also, it targets both the board and the graveyard, exiling according to the counters on it, making it a great way to deal with
Kroxa, Titan of Death's Hunger
and
Ox of Agonas
, as well as decreasing
Tarmogoyf
,
Dragon's Rager Channeler
's power and weakening anything on the field that deals with the graveyard. This Card depends on paying an X cost, but thanks to the Modern's current state, even if you pay a low mana to supply that cost, you will most likely be able to cancel most threats your opponent will offer you.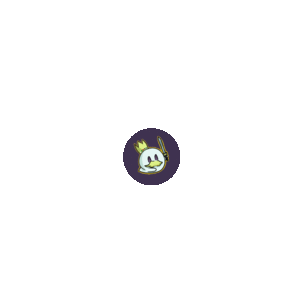 When
Minion of the Mighty
was revealed, a lot of thought was given to how to combo it in Standard, but the easiest way to take advantage of it is here, in Modern, with an old Infect acquaintance, the card
Scale Up
. With this spell, you can achieve the power needed to trigger this creature's ability, allowing you to fetch a dragon from your hand and put it into play. Normally, this choice will be a
Terror of Mount Velus
, which not only has Double Strike, but can also conceive this ability to your Kobold who not only has Menace but is now a 6/4 Wurm thanks to the
Scale Up
, ending the game with a total of 21 damage in the second turn. You can also use any of the other dragons available in Modern, allowing you to conjure the right creature for every situation or simply creating fun combinations for your board and playing your favorite creatures if you're not that competitive and aren't so fixated on winning in the second turn.
Minion of the Mighty
might be a real new threat, giving us a new combo, or it might do absolutely nothing. My predilection for exaggerated combos and monstrous creatures prefer to view him optimistically, but I still know his deck isn't done beyond the first three cards I've already mentioned here. We can only wait and see what happens.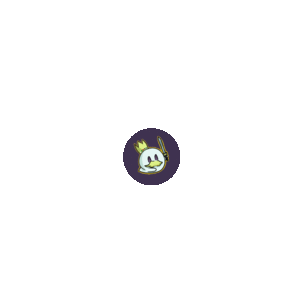 This card is a powerful white shield. Wizards is starting to re-acknowledge the existence of old abilities with phase-in and phase-out mechanics, which at their launch were considered frustrating because they crippled their cards for entire turns, treating them as non-existent on the field. On the one hand, there was the benefit that your cards were protected from the opponent's interactions, on the other hand you couldn't use them either, and this was one of the ways Wizards found that players like to use the cards they cast.
Since 2017 with
Teferi's Protection
, it's visible that the development team is allowing itself to create interesting effects, but that don't stop your game rhythm, using the phase switching mechanics. Even the infamous
Oubliette
had its text changed to include the mechanics, rather than using an extensive explanation. Through this new way of thinking we got
Guardian of Faith
, a white creature that protects all your creatures whenever you want. The best thing about this effect is the ability to use it at instant speed, on your opponent's turn, responding to a
Wrath of God
or after making extremely favorable blocks, which won't damage your creatures and leave your opponents to see ships. The best thing is that when used on the opponent's turn, your cards return to the field at the beginning of your next upkeep, minimizing the time you spend without them and nullifying the flaw we mentioned earlier, which leaves the
Guardian of Faith
even stronger and more dangerous.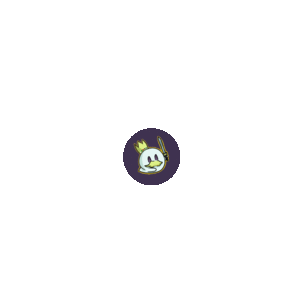 Affinity returned to Modern in more than one way. The most popular is very reminiscent of the one we have in Pauper, starting with small artifacts and gradually scaling up to cast high-value cards with Affinity for Artifacts. We also have the evolution of the
Hardened Scales
deck with the addition of new creatures with Modular in Modern Horizons 2, and even a new deck version with
Urza, Lord High Artificer
and
The Underworld Cookbook
. They all have the potential to continue evolving and growing in the metagame, and one of the tools that will help this is the
Treasure Vault
, which in addition to counting as an artifact, later in the game splits into more, helping with cards like
Cranial Plating
, growing creatures like the Golems that come from
Urza's Saga
and
Urza, Lord High Artificer
himself, and of course, helps with the Affinity mechanic itself. The only problem coming from this card is the mana cost to proliferate it into new treasures, which for some more aggressive artifact deck builds can be a huge issue, so, for example, for you to make two treasures you will need four mana and the land istelf, totaling five, which can bea bit heavy when you only have lands; which isn't ideal in the super aggressive traditional Affinity and
Hardened Scales
, but is more workable in Urza's Kitchen, as Urza himself allows you use artifacts to generate mana. But even so, it allows immense support for decks focused on this type of card, adding extra value to your plays, and helping decks of this type to boost themselves, and the best part, it is also not legendary, which allows to have more than one copy on the field, adding even more value to that card.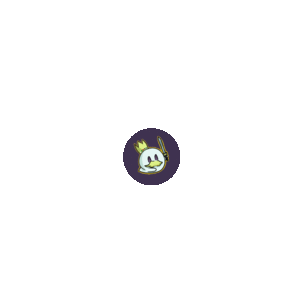 Treasure Vault
is just not in the first place for one reason: while the land will help artifact decks move up in the meta,
Demilich
will not only help old strategies make their way back to the top, it will also help keep strategies that are already at the top today. With
Demilich
, Izzet Blitz decks can keep up every turn with a spell coming from the Graveyard, your Storm isn't lost if you don't combo the first time you tried, your
Arclight Phoenix
deck can reemerge again. This creature not only comes in for cheap or even for free, it will allow you to recycle useless cards in your graveyard, and, like
Arclight Phoenix
, it can also come back from the dead and reuse the very cards you spent to cast him for cheap.
Demilich
was born from Standard straight to Modern. It's a card that will build on existing strategies and revitalize others that have suffered over time, and the best card from Adventures in the Forgotten Realms for Modern.
Conclusion
That's all for today. In case you like GTA Vice City, don't forget to use the code "Seaways", fetch your favorite car and drive through the waters while listening to some wonderful 70s and 80s musics from the game. Thanks for reading.