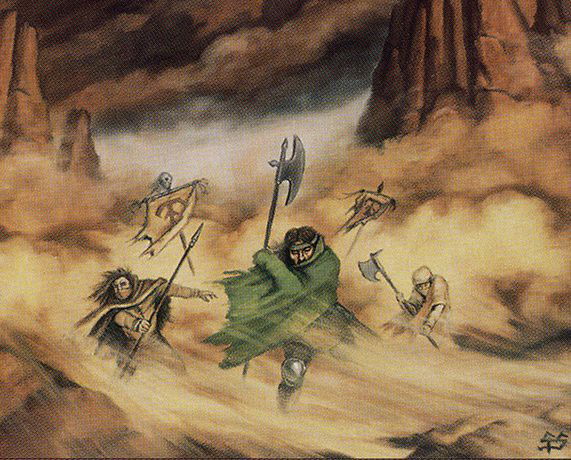 Magic: the Gathering
News
Tron against Walls Pauper: A hard matchup, but not impossible
We gathered some specialists from both Brazil and Italy to talk about Tron's Matchup against Walls!
By Beto Xavier, 01/27/21, translated by Romeu, with help from our readers
Dear friends. This article's objective is to talk a little about the moment of difficulty that Tron has faced against Walls decks, be it the Walls Combo or Cascade Walls. The difficulty is getting worse every week Some players even make some results, but the matchup looks more and more awful with each passing week. Tron is the deck that players love to hate most, but the natural order of things is out of the ordinary. Few daily hates, so for that reason, in this article, we will try to put an end to it. We will discuss ways to beat the Walls, or whether we should just accept the inevitable.
We gather here the opinion of some Tron players who are already used to this deck, either producing content or playing leagues and Challenges on MTGO with the deck.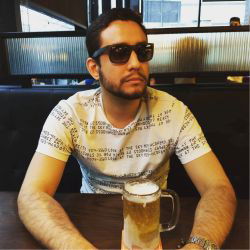 Álvaro França
Social Media:
Facebook
Instagram
Twitter
"So Tron vs. Walls is a tricky match for Tron. In general, Walls is explosive enough to put you in check from one turn to the next. But, what can be done is: In Game 1, considering the conventional list of Walls that uses creatures with Cascade in the maindeck, and the combo with
Galvanic Alchemist
in the sideboard, you need to be prepared just not to leave a
Ulamog's Crusher
or a
Valakut Invoker
on the table. For this, by running removals like
Cast Down
(1-2 Copies) and counterspells like
Prohibit
(1-2 Copies) or
Exclude
(1-2 Copies) you can prepare for that none of these permanents stay / come into play. In general, they are removals for
Ulamog's Crusher
and counters for
Valakut Inkover
. Other than that, just stick to the plan of trying to fit the
Stonehorn Dignitary
/
Moment's Peace
loop to avoid the damage from the Cascade creatures In Game 2, if he comes back with the sideboard combo (which is likely), the plan is almost the same.
Cast Down
+
Exclude
/
Prohibit
must be prepared, but now targeting
Axebane Guardian
, the moment the
Galvanic Alchemist
targets
Soulbound
with removals or countering [Galvanic Alchemist] itself. In the case where
Freed from the Real
is used, the solution is direct removal on the
Axebane Guardian
itself, preventing these creatures from pairing with the soulbound, or the
Axebane Guardian
being enchanted with
Freed from the Real
, the combo fails. There is still the possibility that he will go off with
Orochi Leafcaller
and
Overgrown Battlement
, but the plan is the same, just targeting
Overgrown Battlement
instead of
Axebane Guardian
."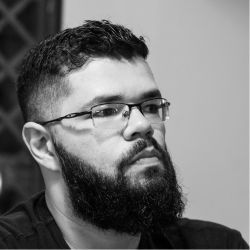 Fernando Portelada
Social Media:
Twitter
Instagram
Artigo Tron
Portelada has been a Tron player for some time, creator of the Heavy Meta Podcast, one of the most respected pauper podcasts in Brazil, made a Heavy Meta Primer from Tron that you can check here:
Heavy Meta Primer
"In the absence of a better word, Tron's game against Walls Cascade is hopeless. Fog Tron is well prepared to play against Aggros. They are the best matches on the deck. But Walls is able to explode and create a board so absurd and so quickly that the most common thing is to start using the
Stonehorn Dignitary
effect in a preventive way. A
Ulamog's Crusher
hitting with haste is not a pretty thing to see across the table in turn four. Against a Stompy, Fractius, Mono W Heroic, you can easily use your life as a resource. It is possible to take a few strikes, get 4 or 2 life, but losing permanents in the early game is not something that Tron can easily recover. And assuming you get a god hand, closed Tron ​​on 3, managed to keep the Stonehorn + Mnemonic Wall lock from your turn 4, you still need to worry about the
Valakut Invoker
or combo in the sideboard.
Walls is a deck that can find what it wants through a combination of:
Lead The Stampede
,
Winding Way
and
Vivien's Grizzly
. You can have recursion with
Pulse of Murasa
and
Reaping The Graves
. And did I mention that
Ulamog's Crusher
is hitting the table on turn 4? Desperate. Truly desperate. So far I admit that I have no answers for this match. Increase the number of
Cast Down
? Add
Exclude
to try to stop
Ulamog's Crusher
or Invoker? Place one or two
Swirling Sandstorm
on the sideboard, a non-tutable card with
Mystical Teachings
, and hope that the Impulses find it and that you have Threshold before the Walls go off? There are many questions and few answers. Currently, my strategy for this match is the same that many Bully players use against Tron: Admit that they have already lost and move on. "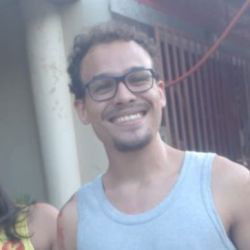 Mateus Ponciano
Social Media:
Twitter
Matheus is an MTGO player which makes Challenges Top 8s with Tron. "Game 1 is very bad. Maybe locking with
Stonehorn Dignitary
and
Ghostly Flicker
, to prevent the attack, in Cascade's case, is that key point. Passing
Fiery Cannonade
fast is important But game 1 is bad and you need to hope for some kind of manascrews or misplays. In game 2 it is going up
Cast Down
,
Abrade
and
Hydroblast
to Tuktuk,
Pyroblast
to
Freed From the Real
. That's what I always say to many people, Pauper's best deck is Tron, because he focuses on surviving, and if he survives, he'll win the game. Against Walls, you will always need to survive, and lock fast because of the Cascades and
Ulamog's Crusher
If you can get Cannonade,
Mnemonic Wall
and Cannonade again, you can clean the board"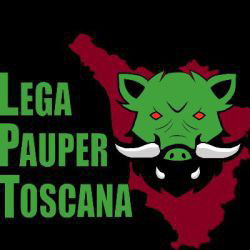 Pietrangelo Manco
Social Media:
Twitter
Instagram
MTGO player known as SulleyCrush, made expressive results in Leagues and Challenges "For the main deck, I enjoyed playing
Exclude
, despite being a sideboard card, because I think it is very strong against most Pauper decks: Tron, decks that use monarchs, decks that use
Spellstutter Sprite
and
Augur of Bolas
, Mono Black, decks that use
Ulamog's Crusher
, and can often block the Walls combo. Even against the Cascade version, I like it, although it's not a good one In response to cascade, these are not the strong walls versus tron cards. In the sideboard, I like 2
Swirling Sandstorm
: it is not a good card for Tron, as it is difficult to have 7 cards in the graveyard, but playing 1 or 2
Forbidden Alchemy
for main can be used. I like it because Pauper has a lot of strong cards against the Walls, but few cards that can beat him on his own, and
Swirling Sandstorm
is one of them. "

Alessandro Moretti
Social Media:
Twitter
A_AdeptoTerra
Grinder and Pauper streamer with plenty of Challenges' Top 8, has some good ideas on how to win against Walls. "Basically, from my point of view, the core of the Walls Combo is: plays
Axebane Guardian
and
Overgrowth Battlement
early in the game and then kills the opponent in the middle of the game. Walls is similar to the elves and they are tough Match Ups, as they are faster than Tron and can kill without depending on the combat phase with
Viridian Longbow
and
Harsh Sustenance
for the Elves deck, Valakut Invoker for Walls). I have no main answer to the infinite mana combo other than a single
Pyroblast
: I don't think it's worth dedicating 2 or more slots to this Match Up, at least for game 1. Against the infinite combo, I I really appreciate
Crop Rotation
because in instant speed
Bojuka Bog
is the best answer for
Reaping the Graves
, which is one of the most important cards in the classic combo. on MTGO, I decided to move a pair of
Stonehorn Dignitary
from the sideboard to the main deck: it's the best fog magic and with Stonehorn you don't need any removal to kill
Ulamog's Crusher
, the biggest and probably the only problem in Cascade's game plan.
My favorite maindeck card against Walls is
Rolling Thunder
: I will try to start a Tron fast and kill all of his mana-generating Walls (or at least
Axebane Guardian
and
Saruli Caretaker
). Against classic Walls and Walls cascade, my sideboard plan differs only from the amount of
Moment's Peace
I want to play. I always keep 2 or 3
stonehorn dignitary
due to Ulamog. On my sideboard I like to have 2 or more removals to handle Ux Faerie and any green based combo deck, like elves and Walls.
Abrade
is the best option, worse than
Cast Down
, but in color with my game plan (go fast and cast a Rolling Thunder). I also play a second copy of
Rolling Thunder
on the sideboard, instead of
Dinrova Horror
. It is intended for medium-sized decks (Boros monarch, MBC, etc.), Walls combo and if I don't have much time to win in game 2 or 3. The game plan for cascade is really easy compared to the combo of infinite mana, building the fog lock is a tranquil part compared to dealing with the tempo advantage that the Walls combo has when the combo is done. I recently started bringing
Blue elemental blast
against Walls because they play
Valalut Invoker
instead of
Bloodrite invoker
(at least the Cascade version). "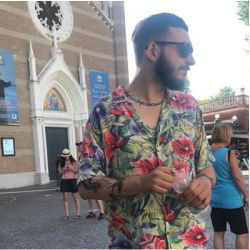 Edoardo
Social Media:
Twitch
Instagram
Twitter
YouTube
Also known as SanPop. "I'm SanPop, Italian grinder and Betão asked me to say a few words about Match Up of Tron vs Walls played with Tron. Let's start by saying something that many of you dear readers already know: this Match Up is one of the worst of the moment for Tron. This is because Walls generate a lot of fast mana and unless we break it in the first turns, it will represent many threats that we will not be able to keep up with. Not to mention that our Fogs will be of little use and that we will be full of useless cards on the main deck. To improve this game, we would need to modify the main deck a lot with specific cards, but they would make the others much worse, so it doesn't make sense. It must be said, however, that with the launch of Commander Legends, all Walls decks abandoned the main deck combo plan and some don't even play it on sideboard, so the game improves slightly for Tron. The main deck problem remains the fast shredder for which we must have dignitaries ready or we will be dead.
Valakut invoker
is a non-tutorable maindeck card, so let's be lucky and try not to get it before we get into full control of the game. So the key card for the main deck I think is
Stonehorn Dignitary
. Post-sideboard things get very complicated if the Walls decks also feature the combo. On our side, we put all the dignitaries we have and all possible removals (
Dinrova Horror
,
Cast Down
, etc.) We also put 1
Hydroblast
for
Valakut Invoker
and if we don't have a maindeck yet, 1x of
Pyroblast
to stop generating infinite mana. Here too you have to be very lucky and try to close Tron as soon as possible playing arbound
Tuktuk Rubblefort
+
Ulamog's Crusher
. Post sideboard I would say that the key card and the most versatile is the
cast down
: it removes the creatures that generate infinite mana, kills the crusher and also kills
Vivien's Grizzly
which would make him draw the entire deck.
So, this is my point of view and I hope it helps everyone. Thank you all for reading and GL! " --------------------------------------------- These were the testimonies about ways to face the Walls decks. Note that they are safe and conscious ways, without risking modification of the main deck build, or even the acceptance of what is inevitable, as the game is very unbalanced. So, next, I will start with a not so sure opinion, since our guests preferred to explore the options already available, except for
Swirling Sandstorm
. Going in a more logical and less risky way, and assuming that
Cast Down
when it was printed common, some lists had several copies in the main, this removal is very efficient, it kills all the creatures on Pauper's decks except obviously Auras. It is fast, it can be locked and break the plans of the Walls, but it would be better to build with them on the main deck, and maybe four copies. The question is asked, in which slots? Another option that appeared many years ago, before Pauper's sideboard was further developed, are the Circles of Protection, here would be needed
Circle of Protection: Red
and
Circle of Protection: Black
, for the finishers of the deck. Now for a card that would change the figure of the deck. Different, risky, efficient effect in what you propose to do.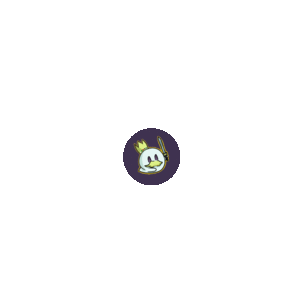 The creatures on Walls decks are the biggest problem, so creating a Soft-lock with this card can prevent these creatures from being put into play. Perhaps two or three slots on the sideboard during a test are not lost. This card would need to enter early, and lock fast so as not to make a creature in any turn. Keeping counterspells to help control the start would be part of that strategy.
Conclusion
We tried to show here, the opinion of experts on the deck, and even with years of experience, we have reached the point that it is a very difficult match for Tron, but it may not be impossible. Thanks for reading and thanks to everyone who participated in the article. Until next time!