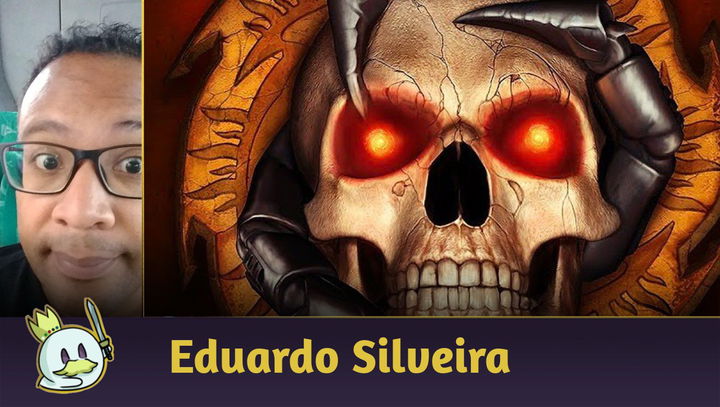 Commander Deck Tech: Abdel Adrian, Gorion's Ward
21/08/22
0 comments
In this article, we explore several possibilities for Abdel Adrian, going through different formats and using multiple Backgrounds.

translated by Romeu

revised by Tabata Marques
Edit Article
The
Background
, first introduced in
Commander Legends: Battle for Baldur's Gate
has brought significant changes to
Commander
: for the first time we can have enchantments in the
command zone
. For this article, I chose to experiment with different Backgrounds on the same commander, creating different decks, in different power levels. We will further explore the ability of
Abdel Adrian, Gorion's Ward
to multiply our creatures' triggers for great value. We started by using Abdel's color identity combining it with
Far Traveler
We switched to an Orzhov
based on
Agent of the Iron Throne
, having access to black and the focus is a quick combo using commanders.
Furthermore, we moved on to a version using red on a Boros
causing great damage with
Street Urchin
. Finally, we have a high-power version, based on
Candlekeep Sage
generating a powerful card advantage.
Abdel Adrian, the Commander
Abdel Adrian, Gorion's Ward
is the central character of the plot of the famous game series
Baldur's Gate
, an electronic RPG set in the campaign setting of
Dungeons & Dragons
:
Forgotten Realms
. Preserving the experience of those who will still play the trilogy, we will avoid going into the details of the plot, however, just click on the section below, and we have a presentation of the character and his achievements:
Abdel Adrian was an adventurer who traveled extensively across western Faerûn, saving it several times from ruin. As one of the dead god Bhaal's mortal progeny, he lived for over a hundred years, of which he spent most of his long life in the city of Baldur's Gate. During his career, he was a soldier and general of the Flaming Fist, as well as a beloved statesman of the Council of Four.
The presence of Abdel Adrian, Gorion's Ward in the Commander Legends: Battle for Baldur's Gate set brought high expectations, and these were met with a powerful card, allowing for dizzying combos, epic plays and interactions.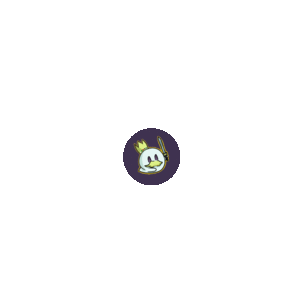 One of the highlights of this card is the Background ability (You can have a Background as a second commander). Backgrounds are a cycle of enchantments that simulate a hero's past affiliations and links in Dungeons & Dragons. This mechanic has generated major changes for Commander, as similarly to Partners, it allows access to an additional color and grants powerful extra abilities to the commander. The
Abdel Adrian, Gorion's Ward
card has a versatile ability set, spanning many archetypes, expanding the possibilities when interacting with Backgrounds. Its primary ability exiles any number of nonland permanents you control until it leaves the battlefield. This ability makes him exceptional, allowing you to generate an immense number of resources in the form of mana, cards, tokens, etc.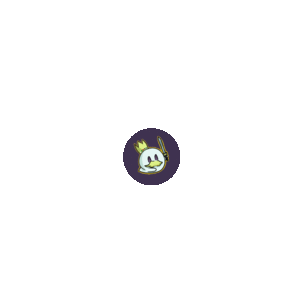 We can say that Abdel is an improved version of
Worldgorger Dragon
, its main advantage being that it has an optional and selective effect, that is, it allows us to trigger when necessary and aiming at specific targets, preventing the unpleasant draws and defeats caused by targeted answers so common to the WGD combo. Its secondary ability creates a number of soldier tokens equal to the number of exiled permanents, maintaining the board state and creating important resources in sacrifice-based strategies. It can also be very efficient in token decks, to exploit this feature, if you prefer a more orthodox Anthem-based approach, I strongly recommend using
Inspiring Leader
.
Strategy
Its great versatility comes from the combined backgrounds — we currently have 30 different backgrounds in the game, evenly distributed across the 5 colors. Looking at statistical data we know the most widely played in each color:
Far Traveler
,
Candlekeep Sage
,
Agent of the Iron Throne
,
Street Urchin
and
Master Chef
, knowing that
Candlekeep Sage
is a player favorite, due to its ability to interact and abundant availability of flickering effects on
.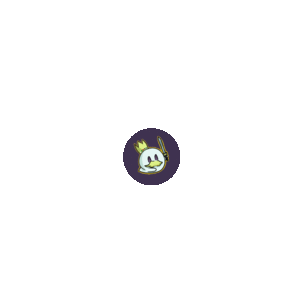 Candlekeep Sage
is a strong draw engine, ensuring fast replacement in control decks, the specialty of the
Azorius
. It can also be used in more aggressive aspects, where it doesn't allow the deck to run out of breath, proving to be extremely relevant.
Agent of the Iron Throne
is an efficient finisher in the command zone, quickly taking the place of
Cultist of the Absolute
in combo-based and aristocratic builds, although
Agent of the Iron Throne
has a higher converted mana cost, it's relevant outside of combat.
Far Traveler
is a value machine, being a worthy replacement for
Teleportation Circle
and
Conjurer's Closet
with the immense advantage of being available in the command zone. Its uses are obvious, ranging from triggering abilities to serving as (pseudo) vigilance for some important creature.
Street Urchin
is a sacrifice engine and wincondition in the command zone, interacting with creatures and artifacts. The use of different tokens (treasure, clue, blood) can yield devastating combinations. Utilizing the tokens created by the commander to deal massive damage in quick succession, as a classic Boros Burn. In this article, we won't deal with
Master Chef
. However, it is a viable and fun strategy having
Emiel the Blessed
,
Lathiel, the Bounteous Dawn
,
Good-Fortune Unicorn
and other counter amplifiers as highlights.
Packages
The decks in this article all start from a common base based on synergies with
Abdel Adrian, Gorion's Ward
. The use of permanents, especially those that have
Enters the Battlefield
effects are a priority. Some packs are a fundamental part of decks built in the format. These are: — Card advantage; — Removals or interactions with opponents; — Accelerators; — Specific synergies with commanders. The selection for the main decks considers some aspects related to access to new players, with
card rarity
,
availability
and
monetary value
being the criteria adopted. We prefer mostly common cards, released in recent sets, reprinted and available in as many stores as possible. Thus, the absence of powerful cards like
Ashnod's Altar
,
Lotus Petal
,
Mystic Remora
,
Rhystic Study
, etc.
Card Draw
Card Advantage was for a long time an underused topic in white. In other times we saw many compensatory ways that depended on opponents to have extra draws, however, permanents and spells that granted a draw when coming into play emerged, and these are our best and strongest way to have extra draws with our commander. Cards like
Hobble
,
Inspiring Overseer
,
Militia Bugler
, small tricks when repeated several times are capable of generating immense value.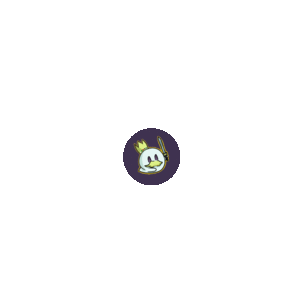 Our commander is the procurement engine that needs our permanents for fuel, so recursions are an important part of our strategy. Since we also opted for permanents, we don't need to save their use only for key moments, as we will be reusing their capabilities.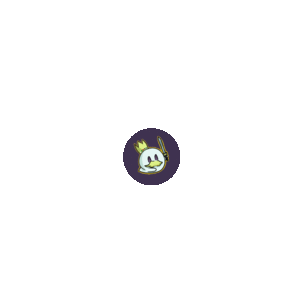 Angelic Renewal
can be used to great advantage with
Abdel Adrian, Gorion's Ward
by reanimating him from the graveyard afterwards. This combination, although it generates a lot of value, is at sorcery-speed, that is, it must be performed on your own turn, requiring a higher number of available mana.
Accelerators
Our accelerators are divided between mana rocks, whether fast or with effects activated, and land tutors. Some lands like
Terramorphic Expanse
are especially good when we can recover them from the graveyard, being an important ramp piece. The deck's strength is formed by its small synergies, so make the most of each one.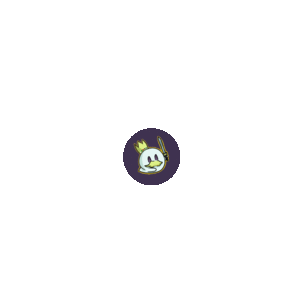 Removals
Among the removals, we have an excellent package, as white allows us to deal with most threats efficiently. Enchantments will move throughout the game often, after all, a creature can be a big threat in the early turns and be irrelevant at the end of the game. Some cards, such as
Icatian Javelineers
, can be reset and cause great annoyance to opponents throughout the game.
Serrated Arrows
showed a good performance, removing indestructible creatures, although other cards like
Triskelion
could be an alternative.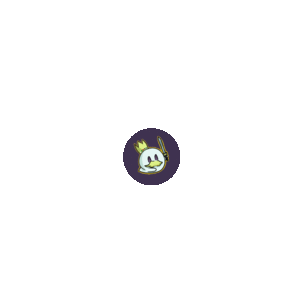 Flicker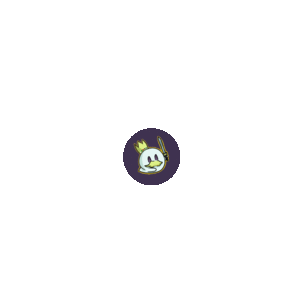 Debuting in
Urza's Destiny
, the
Flickering
mechanic came to the game as a simplified alternative to
phasing
, which it was inspired by. Flicker, or Blink as it is known by some, is one of the best ways to interact with this deck, protecting our creatures from removals and activating their effects. A combat trick that allows a defense against
Sweepers
is to exile our commander while guarding any number of permanents.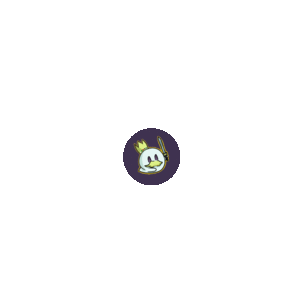 Far Traveler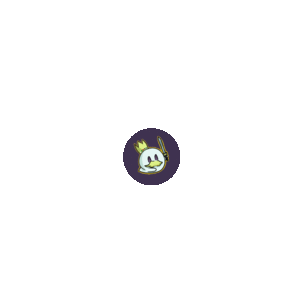 Using
Far Traveler
grants our commander the ability to extract extra value from our creatures, similar to the already known
Teleportation Circle
or
Conjurer's Closet
. This is a powerful way to ensure
Flickering
for
Abdel Adrian, Gorion's Ward
every turn consistently.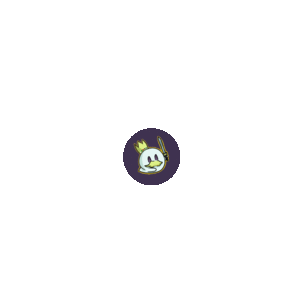 We have as a great highlight
Stonehorn Dignitary
, which guarantees efficient control against faster decks.
Ivory Giant
acts similarly, tapping all non-white creatures. Our main win condition is in reaching a critical mass of tokens, however,
Ninth Bridge Patrol
and its like are bombs capable of finishing the game quickly.
Combo Line
Among the basic options, we already have a victory line, which is synergistic and part of the options presented without the need for a non-functional set of cards outside a combo.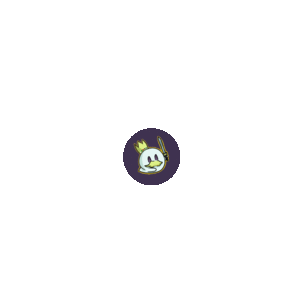 The
Biblioplex Assistant
allows us to have an
Archaeomancer
in any color identity, differing only when returning the instant or sorcery card to the top of the deck. Our goal is to retrieve a
flicker
spell and play that spell over and over, creating a loop. In this battlefield example, we have
Arcane Signet
,
Spirited Companion
,
Biblioplex Assistant
.
1.
We cast
Abdel Adrian, Gorion's Ward
exiling
Arcane Signet
,
Spirited Companion
and
Biblioplex Assistant
, creating 3 tokens.
2.
We cast
Cloudshift
targeting
Abdel Adrian, Gorion's Ward
returning from exile
Arcane Signet
,
Spirited Companion
,
Biblioplex Assistant
.
3.
We tap
Arcane Signet
to generate white mana, return
Cloudshift
to the top of the deck, and
Spirited Companion
draws it from the top.
4.
Abdel Adrian, Gorion's Ward
returns to the battlefield exiling
Arcane Signet
,
Spirited Companion
,
Biblioplex Assistant
, creating 3 tokens. Repeating indefinitely.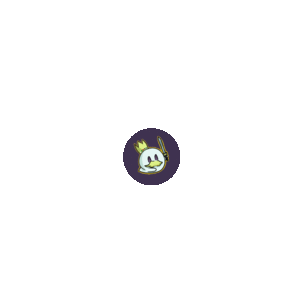 In this line, we use
Oblivion Ring
and
Journey to Nowhere
to create a loop that creates infinite soldiers. It is important to note that this line has no interactions with the graveyard, avoiding removals or specific locks, in addition to triggering unlimited
ETB
triggers of creatures on the battlefield. We need
Oblivion Ring
to be exiled by
Abdel Adrian, Gorion's Ward
. We cast
Journey to Nowhere
, target Abdel with the ETB, and exile Abdel.
Oblivion Ring
will re-enter play, exiling
Journey to Nowhere
. Once
Journey to Nowhere
is exiled by
Oblivion Ring
, Abdel returns, exiling
Oblivion Ring
. We can end this combo at any time by changing the target of one of the enchantments.
Mono White Upgrades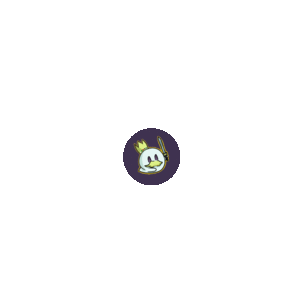 In this enhanced version, we have powerful ETBs like
Angel of Serenity
and
Luminate Primordial
, huge and impactful plays that removes important permanents from our opponents. A strong recursion recovering resources in large amounts, creating large amounts of mana. Here we have the possibility of combos with
Sun Titan
,
Fiend Hunter
,
Angelic Renewal
,
Karmic Guide
,
Gift of Immortality
,
Ashnod's Altar
. We can research more about these interactions in detail at the
combos page
.
Agent of the Iron Throne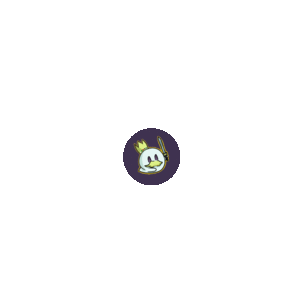 We added to our base cards to contemplate Abdel Adrian's most infamous combo lines, with
Agent of the Iron Throne
.
Here, we have fast and efficient combo lines to finish the game, based on graveyard and being a feast for Reanimator fans. The combo pieces have great individual value, and we can use their effects without being tied to formulas, knowing that it behaves like a
Midrange
.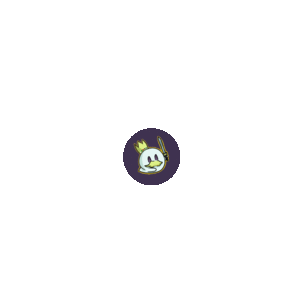 Some packages have been beefed up by adding more recursion to enchantments, a key part of the strategy. An alternative that adds redundancy to the
Oblivion Ring
combo is
Faceless Butcher
, which can replace
Journey to Nowhere
. Here we have some additional draw resources. The use of tutors for auras was also explored to speed up game development.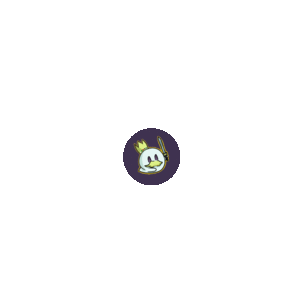 Combo Line
Another way to trigger
Abdel Adrian, Gorion's Ward
is a recurring sacrifice followed by a reanimator. For this, we use an enchantment recursion, a
sacrifice engine
, and an aura
reanimator
spell. Therefore,
Kaya's Ghostform
,
Auramancer
and
Viscera Seer
could form the equation together with a mana rock.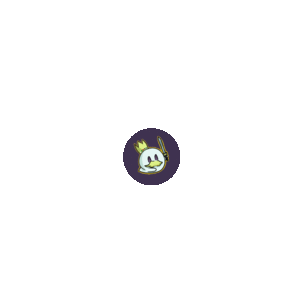 Example
— Put
Abdel Adrian, Gorion's Ward
into play, exiling
Auramancer
and one or more
mana rocks
. — Enchant
Abdel Adrian, Gorion's Ward
with
Kaya's Ghostform
. — Activate
Viscera Seer
, sacrifice
Abdel Adrian, Gorion's Ward
to pay its cost. — Trigger the Aura's effect and
Abdel Adrian, Gorion's Ward
to return
Auramancer
and the
mana rocks
. — Use
Auramancer
to return the aura to the hand and add mana to your pool by tapping mana rocks. Abdel exiles
Auramancer
and the
mana sources
again. — Re-enchant
Abdel Adrian, Gorion's Ward
, repeat all steps again.
Orzhov Upgrades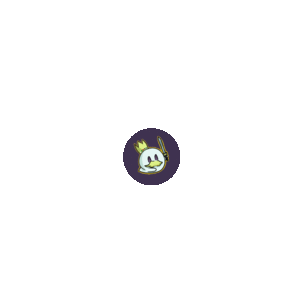 Here in this evolution we use the
Worldgorger Dragon
combo variation using
Abdel Adrian, Gorion's Ward
, combined with
Animate Dead
and the like. We alternatively proceed to lines with
Leonin Relic-Warder
. We can see the combos contained in this list at our
deck tool
.
Alternative Formats
Pauper Commander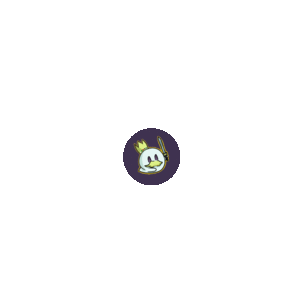 The strategy with
Street Urchin
is based on direct damage, using
Impact Tremors
and its variations to quickly reduce opponents' life total. We can create strong synergies based on
Voldaren Epicure
and
Omen of the Forge
working as finishers. Numerous infinite mana lines are possible based on Abdel's interactions with creatures capable of generating treasure or red mana.
Ardent Elementalist
enhances the lines with
Biblioplex Assistant
, and can also be replaced by
Revolutionist
.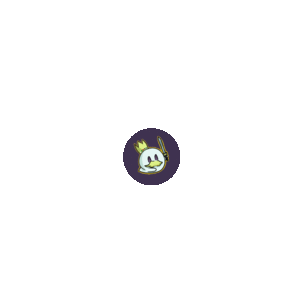 cEDH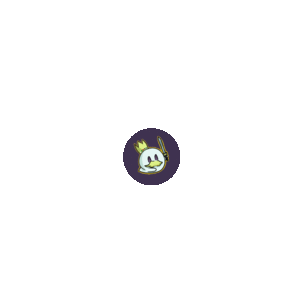 Here we have powerful
Card Advantage
and Combos tools in the command zone, as well as many stances and possibilities with
Shorikai, Genesis Engine
,
Isochron Scepter
,
Felidar Guardian
,
Displacer Kitten
,
Thassa's Oracle
,
Hullbreaker Horror
. Due to the multiple options it can act as a highly interactive
Farm
, or proceed in a more paced manner, resembling a
Midrange
.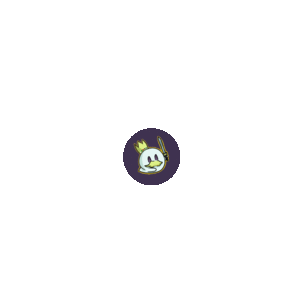 Conclusion
The Backgrounds brought great possibilities to the format without mischaracterizing the commanders with this ability, the design and development team's choices were right to balance the mana costs, making creatures and enchantments strong, but not broken. We can see the different degrees of power and complexity in the cards in the set being attractive to new and veteran players. The drafting experience with Commander Legends is rich and incredibly fun, in large part because it's a well-rounded set. Playing with Abdel Adrian, Gorion's Ward brings a good nostalgia for both the Baldur's Gate saga and the Dungeons & Dragons games by selecting the character's story at the same point that we define the type of strategy that we will see in the Magic: the Gathering game. Thanks for reading and good games! Any questions, I'm available in the comments!