About Werewolves
One tribe that many fans are fond of but don't get as much action are the Werewolves. Known for their unique ability to transform from humans into large beasts, the tribe is capable of generating a sense of evolution and growth during the game, which can activate certain reward mechanisms in the minds of players. This transformation mimics the cycle of day and night, causing them to become stronger and more difficult to deal with as turns go by.
For those playing against it, things are quite different as well. Since both players can trigger these creatures' transformations, it's not too difficult to put opponents in check, making them spend spells they wouldn't normally use at the time just to transform werewolves or prevent their transformation.
Werewolves first appeared on Innistrad and are generally seen as agile and aggressive creatures, with abilities that help them quickly inflict damage on their opponent. Some also have protection or regeneration abilities, which can make them even more difficult to eliminate.
And yet, for years, we never had a Commander for the tribe. The closest we got was Ulrich of the Krallenhorde, a legendary creature that IS a werewolf but doesn't interact directly with the tribe. So, it didn't matter if your deck was full of furry ones or if it was just green and red creatures.
But that all changed in Innistrad: Midnight Hunt, with the arrival of today's commander.
Tovolar, your Commander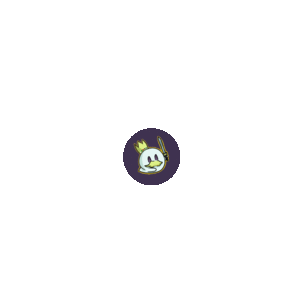 Tovolar, Dire Overlord is a legendary werewolf in the colors of green and red. Although green does have an ease in drawing cards, red doesn't, and with that, Tovolar manages to provide the player who controls it with numerous cards through direct combat damage from wolves and werewolves, which is what this deck does it best.
His transformed side can function as a Kessig Wolf Run for wolves and werewolves, but without having to tap the commander, giving trample and an attack boost to as many legal targets as you want
In addition to functioning as a great draw engine, it can also turn your creatures into a werewolf by altering the day/night cycle itself, which can give you a significant advantage in a match.
Now, about that day/night cycle...
How the Day and Night Cycle works in Magic?
Day and Night is a mechanic which appeared in the more recent duo of Innistrad sets, Midnight Hunt and Crimson Vow. Despite having many uses, as in The Celestus, the mechanic was primarily made for the Werewolf tribe.
In the old days, these creatures' transformations were related to the number of spells cast in the past turn. If on the last turn, no spell was cast, the creature switches from human "mode" to beast. If two or more spells were cast during the turn while the creature was in beast mode, it reverted to humans.
Nowadays, we have access to Day and Night technology, which works in an extremely similar way. If no spells were cast last turn, it becomes night at the start of the next turn, and if two or more spells are cast it becomes day again.
The big takeaway from this is: The new werewolves have daybound and nightbound mechanics, which determines which face is active depending on the "time of day" that turn. With this, werewolves can directly enter the battlefield in their feral state rather than having to enter as humans and require the right conditions to transform, while their packmates are already in top form.
Unfortunately, these abilities weren't introduced into old werewolves in errata form in their previous text. So, when we use werewolves from previous visits to Innistrad, they keep coming in as humans, even during the night (which makes no sense at all).
The Decklist
The deck we will evaluate looks like this: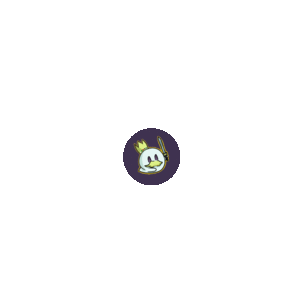 Werewolves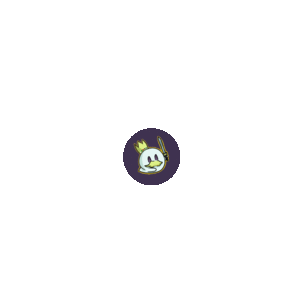 Normally, when I write Commander articles, I separate the cards by their uses and the roles they tend to play. In this case, this deck is simple. Werewolves. They comprise most creatures, and even our Planeswalkers!
One of my favorites here is Howlpack Piper, capable of putting a creature from your hand onto the battlefield, no matter how much it costs, for just two mana. And of course, if it's a wolf or werewolf, the piper transforms, allowing you to place as many creatures as you want. Its wolf side, too, has a powerful ability, which can select a creature from your top cards for your hand.
Avabruck Caretaker is another card that matters a lot in this deck, giving +1/+1 counters on your creatures during the start of the combat step. Its beast side, Hollowhenge Huntmaster, in addition to having this ability, is also capable of giving other permanents Hexproof.
Huntmaster of the Fells, once a Modern staple, is also here, creating tokens, gaining life and dealing damage. Ulrich of the Krallenhorde, former commander of preference for werewolves as well. Not only does Ulrich grow your creatures when he turns human, he can also remove opposing creatures when he turns to beast mode.
And among all these werewolves we have Werewolf Pack Leader, the only one who doesn't have two faces and doesn't transform. In addition, it can draw cards.
We have countless different werewolves in this deck, and we could spend all day talking about their interactions, looking to better cover them. But we have other cards to talk about.
Wolf Tokens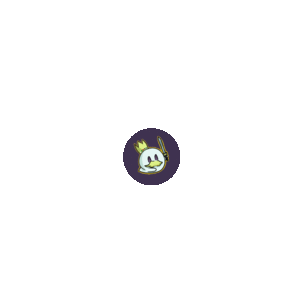 In addition to the werewolves we already have in the deck, we also have a sub-theme in the form of some Wolf Token generators, some even interacting with the werewolves themselves.
A huge highlight here for Hollowhenge Overlord, capable of doubling your number of creatures on the battlefield thanks to its ability to create a token for every other wolf or werewolf that already exists on the board. And it works every upkeep.
Master of the Wild Hunt lets you use your wolves as removal, and Cult of the Waxing Moon manages to give you even more reasons why you'd want your humans to turn into werewolves. Finally, we also have Nightpack Ambusher which makes wolves in small doses.
Lords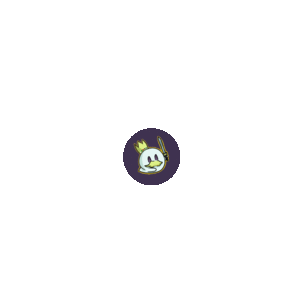 To close the subject of wolves and werewolves, we have some lords in the deck that interact precisely with these creatures, increasing their capabilities and giving that degree to our creatures.
The most interesting and useful of them is Immerwolf, capable of slowing down the transformation of our werewolves and confining them to just the beast side of the card, preventing it from switching modes. This works for all non-human werewolves universally, including even those who use day and night cycles. If we are in the day cycle and Immerwolf leaves the battlefield, the untransformed werewolves that depend on this mechanic transform immediately, and those that don't depend on it remain as they are.
Mayor of Avabruck works in a very cool way, where depending on its face-up type of creature gains bonuses. Lucky for us, as the mechanics for transforming werewolves are similar, so normally it will give the bonus to the side most are transformed into. In addition, other humans, werewolves and wolves also end up receiving the bonus.
If we also decided to consider creature lords that give a specific ability to the werewolf tribe, without involving an increase in the creatures' statistics, we have cards like Untamed Pup, capable of granting trample to them.
In the end, the deck is assembled with good synergy, allowing wolves and werewolves to grow as much as possible while keeping the board stable.
Arlinn the Planeswalker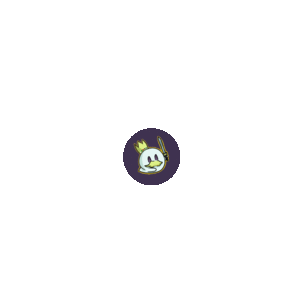 We used both versions of the Planeswalker Arlinn Kord in the deck. Both she and Arlinn, the Pack's Hope // Arlinn, the Moon's Fury interact well with other creatures.
They increase the characteristics of your creatures, give counters, generate an emblem that allows creatures to be tapped to deal damage to targets and, in Arlinn's case, transforms into a 5/5 werewolf.
It's wonderful how well this planeswalker fits in with our plans, and especially within the flavor.
Other Cards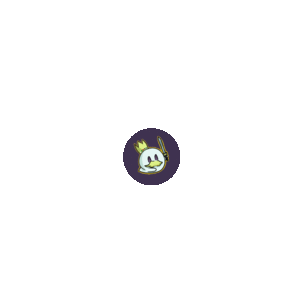 Undoubtedly, one of the cards that most calls my attention when it comes to combat is Unnatural Growth, doubling the power of our creatures in such an aggressive deck and with so many attacking possibilities can create a very oppressive situation.
Nothing that can't be aggravated with the presence of cards like… Aggravated Assault! Multiple combat phases interact very well with Unnatural Growth, which will double our creatures' power at the start of each one.
Along with cards like Rage Reflection that double strike and any other means of giving trample to your creatures, your werewolves will be capable of lethal blows.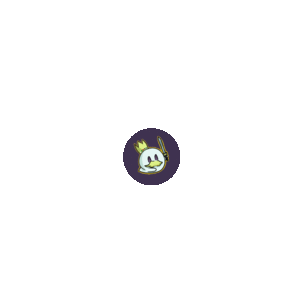 Dolmen Gate manages to ensure that your night hordes don't take damage during attacks, allowing you to put a lot of pressure into play and force opponents into increasingly disadvantageous exchanges, giving you a lot of board presence.
As the bulk of the deck is made up of werewolves with the most different functions and cards that interact with them, in the end there is little room left for other cards and interactions, but even so, the cards that help fill this deck are capable of a strong knockout, and that's all we want.
Budget Version
Below is a more accessible, budget-friendly version of the deck.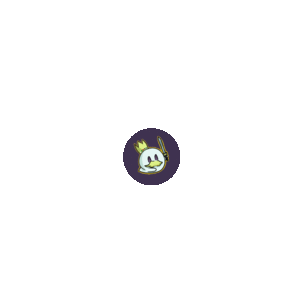 Conclusion
Werewolves are a strong tribe, but they unfortunately lose popularity due to some logistical reasons. It has been argued that we never got a pre-constructed Commander out of them due to the possibility of players opening the newly purchased deck box and using the deck without sleeves, which would mark the cards.
This, unfortunately, meant that the wolves did not even earn a deck in Midnight Hunt, a set made to honor them. There are also those who argue about how much more expensive it is to produce double-faced cards, but with the increasing popularity of them in new releases, I am not certain how long it will take for them to make this precon.
Even so, in today's article a beautiful example of how to build a cool deck with this tribe was given, and I hope everyone enjoyed it. Until the next time!