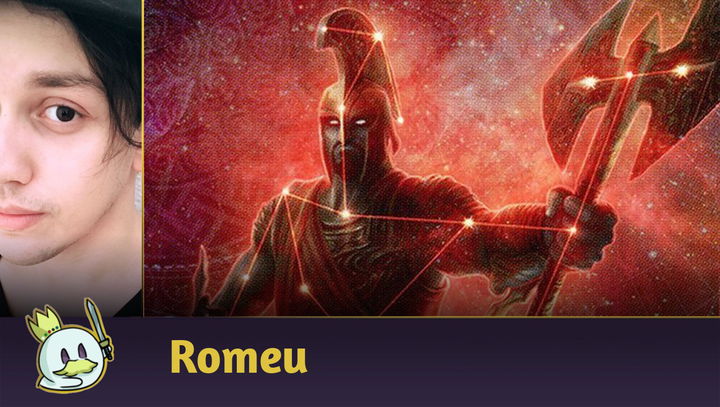 Explorer: Mono Red Aggro Budget Deck Tech & Upgrade Guide
18/05/22
0 comments
In today's article, I present a budget version of Mono Red Aggro in Explorer, with tips on how to pilot it and a guide on which cards to prioritize when improving your decklist to the stock version!

By Romeu

translated by Romeu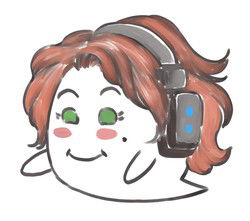 revised by Tabata Marques
Edit Article
During the post-ban week, I've spent a lot of time building and playing with accessible lists while the Metagame doesn't settle again, so my focus has been exclusively on Best of 1 games where I can quickly gauge how effective a strategy can be to take it forward to Best of 3. On these occasions, I consider the winrate that the deck I built has to take a player from Bronze to Platinum, and whether the list manages to hold up well enough for its pilot to climb the ladder until reaching Mythic. However, we need to be realistic that budget lists have numerous limitations and, eventually, they will make a huge difference in matches against the most optimized archetypes. So if you're looking to climb to Mythic, top 1200, or want to grind events to play the Qualifiers, it's important to be aware of what investments will be required to compete in Magic: The Gathering.
Based on this reasoning, my Deck Tech today will be a little different: not only will I be presenting a budget deck and how to pilot it, but I will also be presenting, along with the improved list, a priority guide of the cards that must be acquired for you to own a complete list, ready to be used in the competitive scenario. And which deck did I choose to bring this approach? The one I consider the best entry ticket for the Best of 1 games,
Mono Red Aggro
.
The Decklist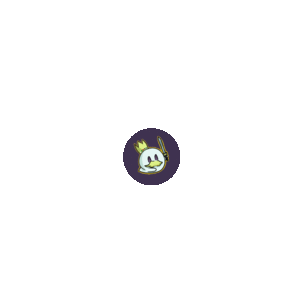 Total number of Wildcards required: Common: 8 Uncommon: 31 Mythic: 3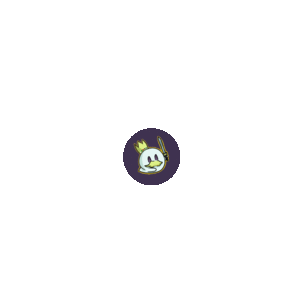 The only mythic rare needed in this budget version is
Embercleave
, as it is the reason that makes this deck viable and what allows the famous "free-win button" that the archetype has since its glory days in the 2020 Standard. If you don't have Mythic Wildcards, you can replace it with
Invigorated Rampage
, but I haven't tested this approach and I don't think Kaladesh's instant has the same menacing impact and ability to win games out of the blue as
Embercleave
does, but since I use this spell as a pseudo
Temur Battle Rage
in my Historic
Death's Shadow
lists, I suppose it's worth the suggestion if necessary.
The Game Plan
When piloting Mono Red Aggro, your strategy is to try to be aggressive and fast to win the match in a few turns, with a progressive escalation of threats each turn that will eventually culminate in a point where
Embercleave
and/or a significant amount of creatures on the board will end the game.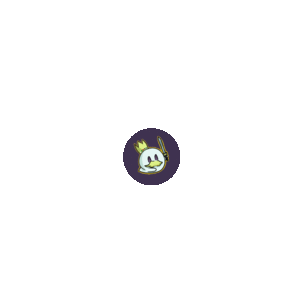 As there is a lack of manlands and the mana curve is lower than the final list, I could afford to reduce the number of lands from 24 to 22, and
Ramunap Ruins
can and should be used as extra reach in the late game.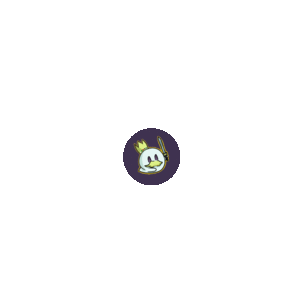 Kamigawa: Neon Dynasty brought two powerful one-drops to Mono Red Aggro, and while
Kumano Faces Kakkazan
is your best turn 1 option,
Rabbit Battery
surprised me a lot during my games by making any creature have an immediate impact, which often significantly disrupts the opponent's blocking math, while allowing the equipped creature to increase damage dealt or survive trades that would normally be unfavorable. So, I consider it plausible to keep it on the final list, where
Bonecrusher Giant
and other creatures become even more menacing when equipped with this artifact.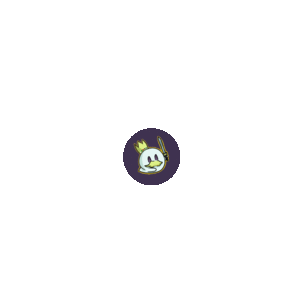 To choose my 2-drops, I considered two points: the creatures needed malleable costs to be cast together with
Burning-Tree Emissary
, and they had to provide a clock and/or some utility besides "just attacking". So, my picks included
Rimrock Knight
, which also works as a combat trick or to pull some additional damage against an empty board, and
Underworld Rage-Hound
can be reused repeatedly from the graveyard in late-game. Another important point in this selection is that both creatures have 3 power, the right number to deal with even larger blockers without losing your creature when equipped with an
Embercleave
, such as
Omnath, Locus of Creation
, angel tokens created by
Parhelion II
, or even
Questing Beast
, not counting the extra amount of damage that stacks with Double Strike.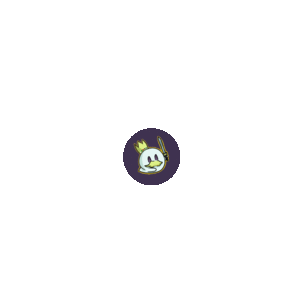 Anax, Hardened in the Forge
is your main target for
Embercleave
, your ideal turn 3 play, and also the archetype's way of not automatically losing to any sweeper if it adopts an extensive go wide plan. He will often be your main threat and main creature the opponent will bother to block. And speaking of blocking,
Ahn-Crop Crasher
was once a staple of Standard's Mono Red Aggro in 2017, and it still has utilities as a Haste threat with a good body and the ability to deal with opposing blockers for a turn.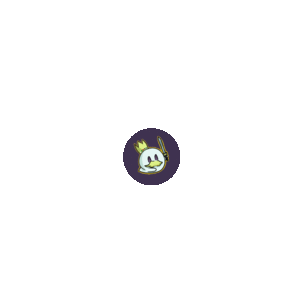 Finally, we have the interaction package that has the dual purpose of keeping the opponent's board clean so that your creatures can attack them, and to pull the last points of damage against the opponent in longer turns. One element I miss from this list are ways to get some extra breath in late-game, and it's possible that
Light up the Stage
or
Rob the Archives
could be added for this purpose in place of
Play With Fire
, but I think the redundancy of the extra damage is more important than extending the game.
Mulligan and Stances
Mulligan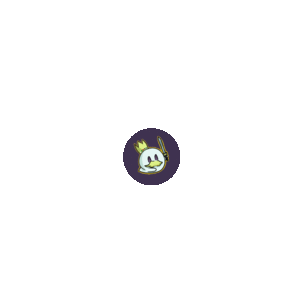 In an ideal world, your starting hand should include a one-drop,
Burning-Tree Emissary
and another threat for turn 2, plus two or three lands and
Anax, Hardened in the Forge
, for punishing the opponent for removing your creatures, or
Embercleave
to make anything that remains a threat. However, we won't always have this efficient combination in our starting hand, so my general advice when deciding a keep or mulligan against an unknown opponent is: • Don't keep a hand that doesn't have a one-drop unless it has
Burning-Tree Emissary
+ another 2-drop to play on turn 2 and preferably another threat for turn 3. • Any hand with more than one copy of
Embercleave
will most likely be a Mulligan, unless it
really has everything it takes
to cast the artifact as soon as on turn 3 or 4 (which would require a one -drop +
Burning-Tree Emissary
and another 2-drop and three lands). • This list requires some faith in your topdeck: holding an aggressive hand, but not having the third land-drop, even with
Anax, Hardened in the Forge
and/or
Embercleave
in hand is plausible because unless you have terrible luck drawing multiple copies of the same card, any top draw will be a land drop or a spell you can cast. • On the other hand, hands with four lands are very likely to be a Mulligan unless it has all the elements needed to set a good clock and cast
Embercleave
on turn 4, and you have some indication that your opponent's deck isn't too interactive. • Finally, avoid heavy hands: multiple copies of
Anax, Hardened in the Forge
and
Ahn-Crop Crasher
will do nothing if you are not the aggressor from the first few turns of the game.
Stances
The most important point to remember about Mono Red Aggro is that
you will always be the beatdown
, and in almost no circumstances it is really worth changing your stance: you need to be fast, sequence your moves and dictate the course of the game from the first turns, preventing the opponent from setting the pace as much as possible. That doesn't mean, however, that you should just play your creatures, attack your opponent, and hope to win the most turns regardless of the consequences. As much as you really prefer to attack and deal damage at every opportunity, it's important to think about whether it's really worth trading your creature with the opponent's, losing a threat of yours to a big blocker in exchange for a few points of damage, if you must cast
Lightning Strike
on the opponent or their creature, know how to play around a removal by casting
Embercleave
when choosing a slightly less threatening creature instead of your main threat, among other situations and circumstances to the good development of your plan. That is, piloting this deck also involves a good understanding of how your opponent might play around you and your creatures, the answers they might have, and what strategic approach they're aiming for. "Which creatures or Planeswalkers really are a problem and require you to keep your damage spells?" or "Which cards significantly hinder your strategy and how can you deal with them?" are questions that you should consider from the second or third round, when we usually already have in mind which deck the opponent is running.
Tips and Tricks
• Try to save your
Ramunap Ruins
as your last land drop in the first few turns. Not only will this avoid unnecessary damage for you, it can add a "surprise factor" for the opponent when they are low on life. • There are times when casting
Anax, Hardened in the Forge
with another Anax on the battlefield can be useful, as when sacrificing one of them to the Legend Rule, the trigger for both will resolve, and you will have created four 1/1 tokens. • Avoid exerting
Ahn-Crop Crasher
against favorable blockers, unless you can really deal a lot of damage against the opponent that turn, it is preferable to save its ability for unfavorable blocker trades, or for a more opportune moment. However, if an opponent has only one blocker, it is possible that going to race is better than giving time to invalidate two of your creatures at once. • Remember that when dealing damage to a player,
Play With Fire
allows you to Scry 1, and this can be essential in your opponent's end step in times of need where you need a specific card to win the game. • In the Best of 1 ranked, players occasionally appear with Angels tribal (Selesnya Angels or Orzhov Angels) aimed at gaining high amounts of life each turn. If you find yourself facing this archetype, I strongly recommend that you just concede the match because it's so bad for you that it's not worth the ten minutes you'll spend getting crushed.
• As I've mentioned before, this list requires some faith in your topdeck. In late-game, it's a good idea to occasionally plan your plays, considering the odds of drawing the card that could turn the tables in your favor on the next turn. A
Lightning Strike
on the opponent in the late game might be more important than on their creature, if it takes them to 2 life, and you have a higher chance of drawing
Play With Fire
,
Ramunap Ruins
or another
Lightning Strike
, for example. • This may sound redundant, but remember that
Embercleave
is a legendary artifact, as I've seen players cast multiple copies and then concede for forgetting this detail. However, casting another copy of
Embercleave
with one already in play can at instant speed can actually help pull some huge damage.
Upgrading to the Stock Version
Now that you know how Mono Red Aggro works and how to pilot it, we need to set a priority list of how to improve it for the stock version.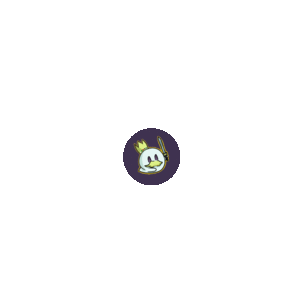 On a non-budget list, we exchange some speed for the great ability to stay in the game in longer games through Planeswalkers and creatures that offer some built-in value while interacting well with the board.
The Priorities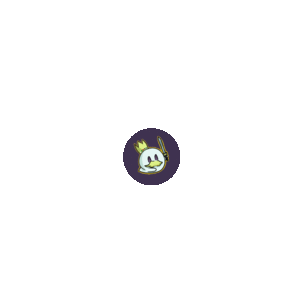 These are the additions that are essential to
greatly
improve the performance of your list.
Bonecrusher Giant
offers a powerful 2-for-1 effect, while also clocking fast and efficiently against the opponent, being a gigantic threat if equipped with
Embercleave
or on an empty board.
Chandra, Dressed to Kill
does a bit of everything this deck really wants: she offers extra mana, recurring damage, and card advantage, all on a single card. Finally,
Den of the Bugbear
is possibly the best manland in the Adventures in the Forgotten Realms cycle, and adding not only more efficient lands for other purposes, it's also your best way to keep the pressure up after a sweeper.
The Important Pieces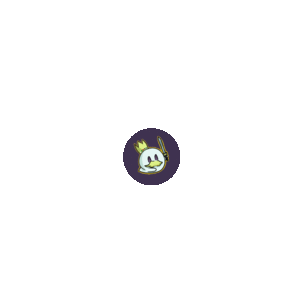 Torbran, Thane of Red Fell
adds three devotion to
Anax, Hardened in the Forge
while also turning
Kumano Faces Kakkazan
into a
Lava Spike
with upgrades and
Chandra, Dressed to Kill
in a recurring
Lava Spike
. Its permanence in play makes absolutely everything you do a real damage bomb.
Robber of the Rich
is a better 2-drop than the ones used in the budget list because in addition to having an immediate impact, it can take important pieces from the opponent's deck to your control when attacking, and only those who have already cast an opponent's topdeck
Teferi, Hero of Dominaria
knows how powerful this card can be.
Less Relevant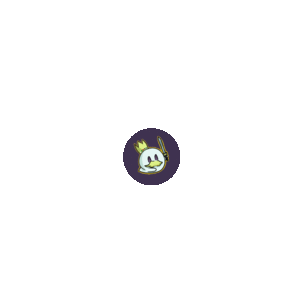 Fervent Champion
is a great one-drop with its first strike and its ability to power up other copies of itself, as well as equipping
Embercleave
for free, but it doesn't interact as much with the rest of the deck, and I've been really enjoying the ability to give haste to any creature with
Rabbit Battery
, so I'm adding it as a less relevant inclusion.
Despite having a good effect that can collaborate a lot with Mono Red Aggro's plan,
Sokenzan, Crucible of Defiance
is not the type of land you want many copies in your starting hand. By only running a singleton, I don't it consider relevant enough to be a priority. Finally, after the Maindeck changes, try to focus on Sideboard inclusions, but remember that it will always be constantly changing to meet the needs of the Metagame and the suggestions in this article may not be the best version as the format develops. One last point I'd like to make is that you
shouldn't spend wildcards and slots on specific cards just to make a bad matchup less bad
. For example, I see some Mono Red lists using
Rampaging Ferocidon
or
Roiling Vortex
at Best of 1 to try and play around Lifegain decks, and while this idea is relatively useful for dealing with this strategy in specific, there will be many other situations where they could harm you and cause some unwanted collateral damage.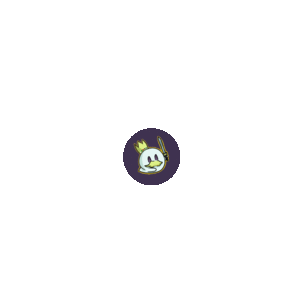 I don't mean that
Rampaging Ferocidon
doesn't deserve a maindeck slot on any occasion, and I suppose there may be Metagames where it actually becomes a necessity even in Best of 3. However, I don't think the timing of the format demands that position today, much less if the reason to add it to your list is to improve the matchup against Angels.
Conclusion
Mono-Red Aggro has always been a viable option for competitive formats most of the time, whether with categories aimed at Burn, or a beatdown plan. I hope, with this article, I have presented a good entry point for Explorer and a way to demonstrate that, if well applied, Budget lists can be improved to points where they are in line with the competitive scenario demands in the medium or long term. Thanks for reading!