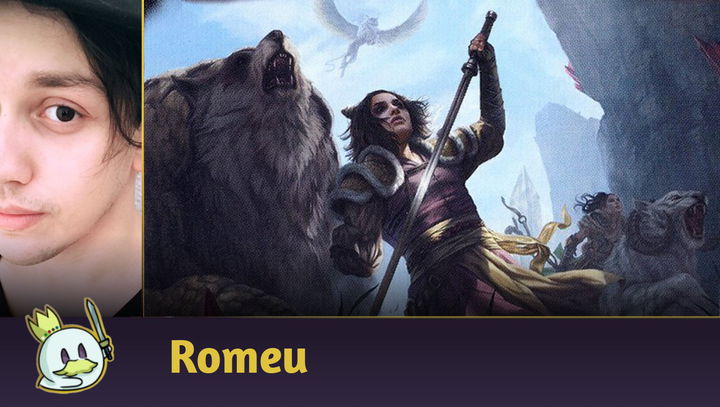 Explorer: Naya Winota Deck Tech & Sideboard Guide
In today's article, I present in my guide everything you need to know about Naya Winota, which is possibly the current best deck in Magic Arena's new format, Explorer.
By Humberto, 02/05/22, translated by Humberto -
0 comments
Edit Article
Magic Arena's new format,
Explorer
, was released last Thursday and after a few hours of technical problems to play, the community followed in droves to enjoy it and discover the most viable strategies, as well as experimenting with innovative and/or interesting ideas. Since its launch, I've been playing at least ten games a day to analyze how the Metagame is developing, and what strategies are being more present and more viable at the moment. I've found several lists of all styles in ranked games and the Explorer Event, ranging from well-crafted brews like Mono-Black Golos, Four-Color Genesis and even
Tibalt's Trickery
, to more established Pioneer archetypes, like Azorius Control, Rakdos Sacrifice, Mardu/Esper Parhelion and of course
Naya Winota
.
At this point, I think it's pretty clear that Naya Winota
is Explorer's best deck
, and given that it's currently Pioneer's most popular strategy, it won't surprise me if it stays that way over the next few weeks, until the community finds a way to counter-interact with its game plan, or until an eventual ban on
Winota, Joiner of Forces
.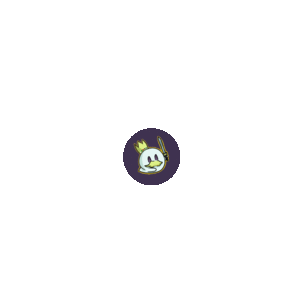 Given that most of my non-budget deck games are with Naya Winota, today I'll be sharing some of my experience with the deck, the list I'm using and also an analysis of some main matchups I've been facing in ranked games.
What is Naya Winota?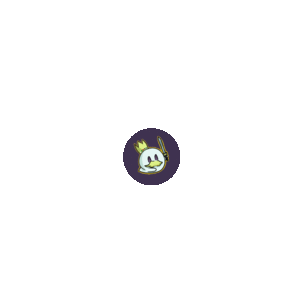 Naya Winota is an aggressive midrange deck that has as its main game plan cast mana dorks in the first turns to cast
Winota, Joiner of Forces
between turns 3 and 4 and trigger its ability once or twice in the same turn, putting Human-type creatures that generate an absurd amount of value on the board and/or set an impossible to counter clock early in the game.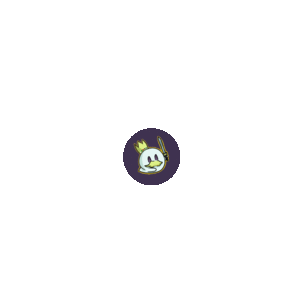 The main target for Winota's trigger is
Tovolar's Huntmaster
, which spawns 2 more bodies that can stack the triggers on the next turn, while having a high-impact body of which, if transformed, creates a snowball effect. Other important targets are
Blade Historian
, which operates as half an
Embercleave
for all your creatures, and
Kenrith, the Returned King
, which in addition to giving Trample to your creatures, also has other important activated abilities in longer games, growing the size of your threats, gaining extra life, and even drawing cards or returning stuff from the graveyard to the battlefield through the Treasure tokens created by
Prosperous Innkeeper
and
Fable of the Mirror-Breaker
.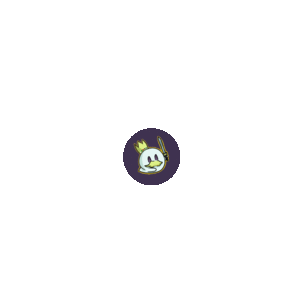 Other less impactful but equally important humans to have on the list include
Brutal Cathar
, which removes opposing creatures and disrupts their block math, and
Elite Spellbinder
as an evasive threat that offers an unusual disruptive effect on Naya colors.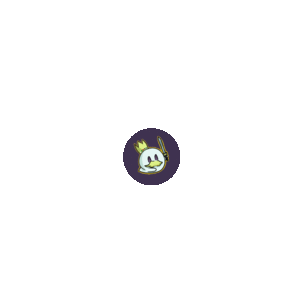 However, the advantage that Naya Winota has is that the base which supports the combo is extremely solid and filled up with ways to get a superior board position and create 2-for-1 effects through individually powerful cards that interact with your main game plan, such as
Esika's Chariot
and
Fable of the Mirror-Breaker
. In other words, Naya Winota is a deck that can win games out of the blue through its centerpiece,
Winota, Joiner of Forces
, but it works excellently in the Midrange category because many of its cards offer powerful effects and don't depend on other elements to be good.
The Decklist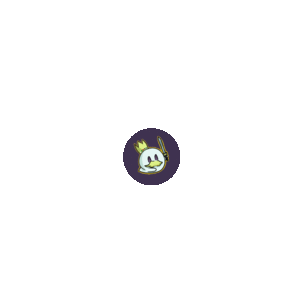 The Maindeck
In my list, I try to follow the pattern of most Pioneer Naya Winota decks, with obvious replacements for cards currently unavailable in Explorer (like
Gilded Goose
in place of
Elvish Mystic
). The skeleton of the archetype is quite robust and offers around 4 to 6 flexible slots on the maindeck.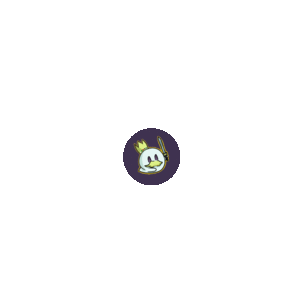 As mirror match has been quite common in ranked games, I chose to use my four flexible slots in the two approaches I prefer for the current Metagame: either you want more consistency in ramping up to a Winota on turn 3, or you want to make sure the opponent won't cast a Winota on turn 3. To avoid Winota on opponent's turn 3, I'm using
Elite Spellbinder
, which can be cast on turn 2 through a
Llanowar Elves
or
Gilded Goose
on turn 1, and still serves as an evasive beater to an archetype that has few or no flying creature. To increase Winota's consistency on turn 3, I'm using a new card from
Streets of New Capenna
,
Courier's Briefcase
, which works like copies 5 and 6 of
Prosperous Innkeeper
and still has an ability that, on rare occasions, allows you to draw three cards.
Note: This list is designed for Best of 3 games. In Best of 1, for now, I prioritize speed over disruption, using two more copies of Courier's Briefcase instead of Elite Spellbinder.
The Sideboard
As the Metagame is not yet well established, I designed my Sideboard keeping in mind the main decks I expect to face today, in addition to also having answers for possible "surprise factors" that may arise.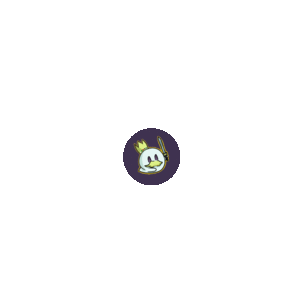 Given the amount of Winota mirrors, I consider four copies of
Redcap Melee
to be essential to prevent the opponent from closing the game too quickly, while also being useful for dealing with
Mayhem Devil
and all of Mono-Red Aggro's creatures.
Skyclave Apparition
is my other means of interacting with the board, being essential to also deal with problematic artifacts like
Witch's Oven
,
Oni-Cult Anvil
and
Esika's Chariot
.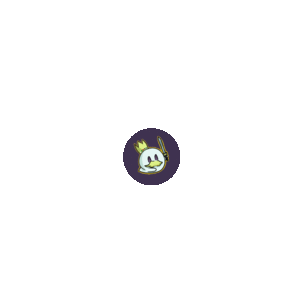 We also have a package that delays archetypes like Azorius Control, with
Thalia, Guardian of Thraben
(also very useful in delaying removals and counterspells from Tempo decks) and more copies of
Elite Spellbinder
.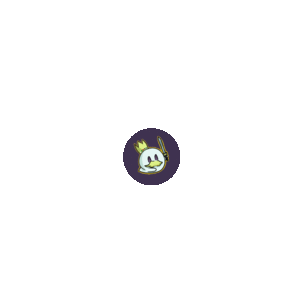 We also need a way to deal with
Parhelion II
at Instant-Speed. So, I've included
Outland Liberator
.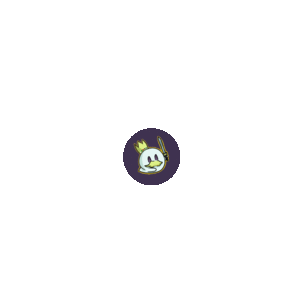 Finally, we have some copies of
Ranger Class
. I believe that this enchantment deserves some maindeck slots, as it generates a good body for its cost, increases the power of your creatures and, mainly, allows you to get card advantage through the top, essential in late-game, since Naya Winota has no means of replenishing resources if they run out. However, in a world where mirror matches are constant, I prefer to focus on the idea of ​​speeding up my game plan or disrupting the opponent's and leaving the long-term card advantage for games where it is really necessary.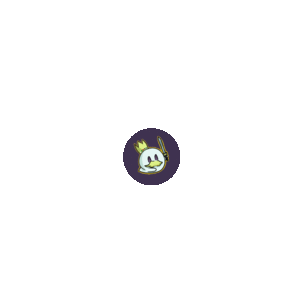 There are several other card options that can enter the sideboard as the Metagame requires, and I will be diversifying the slots in later games to test each one of them, but I prioritized in this article the options that I consider most important.
Mulligan and Stances
Mulligan
The hand you're looking for in most games is this one: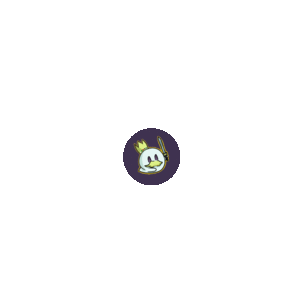 On it, you have two efficient ways to ramp up to Winota on turn 3. If both creatures remain in play, you have two triggers when it enters the battlefield, and if all else fails (for example, the opponent removes Winota with a
Thoughtseize
), you have an efficient Plan B with
Esika's Chariot
. However, you won't always have an ideal hand, so you need to consider having the following pieces for a keep: one to two mana dorks, two to three lands, a high-impact threat. If your hand lacks a mana dork but has a lot of good 3-mana cards, it's a mulligan because you're the the beatdown. If your hand has many mana dorks and
Tovolar's Huntmaster
, you can risk a keep (especially if you're sure the opponent won't remove your main threat with a discard spell). However, multiple copies of
Tovolar's Huntmaster
,
Blade Historian
or
Kenrith, the Returned King
in the starting hand is a mandatory mulligan. If your hand has a Winota and a mana dork, but only two lands, you can risk the keep if you have a good three mana permanent, or if you're on the draw and have a bit of faith. I think this pretty much sums up what kind of hand you should and should not keep, but one way to evaluate a keep or a mulligan is to consider how much time you give your opponent before applying pressure on them with your starting hand, in addition to the need to consider (in game 2 and 3, or if there is a Companion) what means they have to respond to your opening moves or the other way around.
Stances
It is important to note that in most games,
you're the beatdown
, with the slight exception of archetypes that try to play "under" when you are on the draw, as can be the case against Mono Red or Gruul Aggro. As the beatdown, you almost always want to stay ahead, and the crucial difference is the means by which you need to do this. Against
Aggro
, it tends to be more important to prioritize the combo plan with
Winota, Joiner of Forces
, but there are times when casting
Esika's Chariot
to generate blockers and buy time to cast
Tovolar's Huntmaster
and stabilizing the board is the best route. Against
Control
, the combo plan is less important because it will rarely resolve the match (Winota will most likely be removed before the combat phase, or a sweeper will be waiting for you on their turn), so you need to evaluate the best ways to establish pressure against the opponent and which cards put you in a more favorable position, to play around disruptions and resolve them when the opponent needs to be more proactive to not lose the game.
Against
Midrange
, the situation is similar, but you should prioritize ways to produce 2-for-1 effects because the opponent will always need to respect the combo and save a removal for
Winota, Joiner of Forces
, since mana dorks tend to stay in play/serve as blockers in this game. Against
Combo
, and currently there are few combos in the format, you should prioritize
exclusively
the combo, as your clock won't be fast enough by conventional means.
Sideboard Guide
Now, I'm going to present a bit of how I usually organize my sideboard against some of the top decks I've been facing in ranked matchups.
Naya Winota
In
On the Play: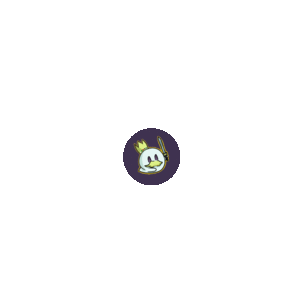 On the Draw: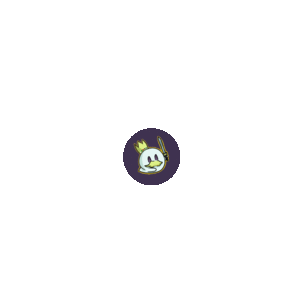 Out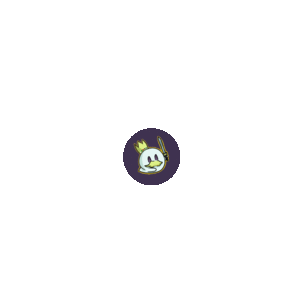 My experience so far with this game has shown me that, on the play,
Elite Spellbinder
is significantly more attractive than
Skyclave Apparition
as the mirror is an attrition matchup, and making the permanents that really matter cost more to cast while establishing a flying clock is more important than removing threats when you want to be the aggressor. On the draw, however, you need more answers to your opponent's creatures. So, you trade hand disruption for more boaRD control with
Skyclave Apparition
. As the game becomes more attrition-oriented, and we increase the number of three-drops, in addition to removing some mana dorks, we also remove three payoffs from Winota's trigger, including a copy of
Tovolar's Huntmaster
, a card that we'd rather avoid having too many copies in the starting hand, even though it's usually the creature that will decide the game. Keep in mind that there's no need to race the combo here unless they demonstrate a prone moment to try to cast
Winota, Joiner of Forces
. As if, for example, the opponent has no untapped red mana, or decides to tapout to cast
Tovolar's Huntmaster
.
Rakdos Sacrifice
In: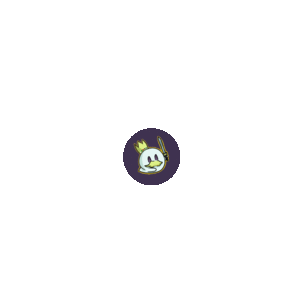 Out: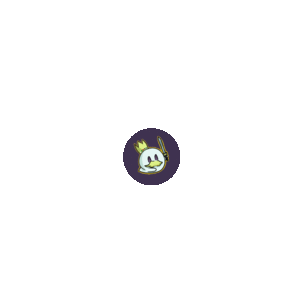 Game 1 against Rakdos Sacrifice always depends on how long it takes you to establish your advantage and what mana dorks you intend to use for this purpose, as it can always end up creating a Cat-Oven loop with
Mayhem Devil
, significantly disrupting token-generating cards such as
Esika's Chariot
and
Tovolar's Huntmaster
. On the sideboard, we removed cards that are naturally bad against
Mayhem Devil
, and made room to add good answers to deal with permanents on the other side of the battlefield, like
Skyclave Apparition
and
Outland Liberator
. It is important to note that the main target for
Skyclave Apparition
should be
Kroxa, Titan of Death's Hunger
and
Witch's Oven
, but it can also be used to remove
Mayhem Devil
or
Oni-Cult Anvil
, if necessary.
Finally,
Gilded Goose
is a double-edged sword in this game, being very useful for mitigating the recurring damage from
Cauldron Familiar
and
The Meathook Massacre
, but it is significantly worse when the opponent has one or more
Mayhem Devil
s on the battlefield. It is often worth accumulating Food tokens for later use.
Azorius Control
In: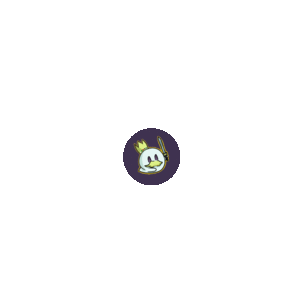 Out: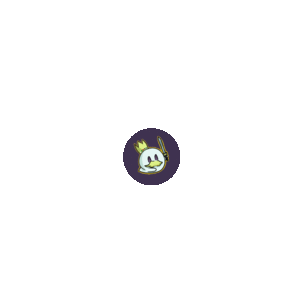 The matchup against Azorius Control depends on how much pressure you can establish in the first few turns and how the opponent tries to deal with it. 1-for-1 removals are bad against Naya Winota, but sweepers are extremely punitive. We removed cards that do little or absolutely nothing in this game and prioritized a game where we can accumulate value and perform efficient exchanges with the opponent, delaying their game while advancing yours. Importantly, while
Supreme Verdict
isn't in the format, Azorius Control has access to New Capenna's sweeper,
Depopulate
, in the four mana slot.
Mono-Red Aggro
In: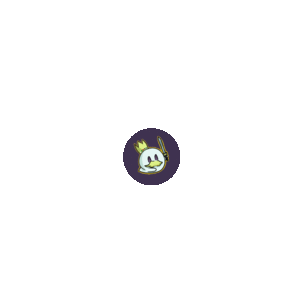 Out: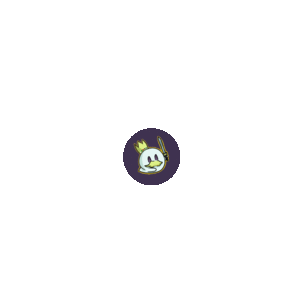 Mono Red Aggro is one of the few archetypes that can effectively play "under" Naya Winota. Therefore, it is important to establish a position capable of holding the game while you cannot stabilize, as it is also important to make the opponent spend their resources on removing blockers. Your biggest enemy in this matchup is the lack of an interactive clock and very slow hands. Therefore, I looked to remove cards that cost too much and do too little in the game (or that are easily removed by the opponent), as well as some copies of
Llanowar Elves
, as it is the only mana dork that doesn't generate any immediate value. The post-side additions were based on delaying the opponent's game long enough, responding to their creatures and Planeswalkers, or increasing the cost of damage spells and Planeswalkers with
Thalia, Guardian of Thraben
, which also serves as a great blocker against
Ghitu Lavarunner
and
Bomat Courier
.
How to beat Naya Winota?
With so many people piloting the deck in Ranked queue and other Explorer events, it's natural for players to ask themselves,
"how is it possible to beat Naya Winota?"
. The problem with Naya Winota is that it is a Midrange that operates with a combo, forcing distinct strategies where it can establish value while you need to respect the possibility of the combo at every turn, giving the opponent a virtual advantage because you always need to play more reactively than them.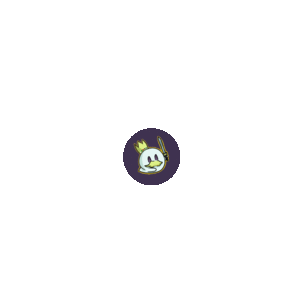 It is very common to see players using multiple copies of cards that lock
Winota, Joiner of Forces
, such as
Grafdigger's Cage
and
Containment Priest
. Despite being functional and useful options to prevent the combo from happening and useful pieces against other archetypes, such as Rakdos Sacrifice and Mardu Parhelion, they won't be enough for you to be able to guarantee the game because Naya Winota works very well without depending on its namesake card, and you can easily be obliterated by the board advancement that
Esika's Chariot
and
Tovolar's Huntmaster
produces.
So, the two best options I see to face the format's best deck today are:
Control the Game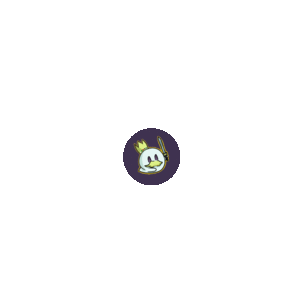 Naya Winota usually operates with two lines simultaneously: first, use mana dorks, accumulate mana and creatures, and cast
Winota, Joiner of Forces
to try to win the game. Second, if plan A goes wrong, plan B is to cast powerful 2-for-1 effects and win the game by pressing down on your opponent's life. If Plan A and the Plan B sequence go wrong, the opponent will be in an awfully unfavorable situation because Naya Winota has a bad topdeck and almost no way to replenish the cards in their hand. Due to the amount of value accumulated, it is very difficult to overcome the opponent with 1-for-1 trades through removals like
Fatal Push
or
Portable Hole
, and your best option is to invest into sweepers that can deprive the opponent of creatures that can trigger Winota, while also resolving individual threats that put a lot of pressure, such as
Tovolar's Huntmaster
. Of course, targeted removals are still very useful and necessary for many games and are not useless against this deck, but in the current Metagame, sweepers are a better answer.
Ignore them and win faster
With a perfect hand, Naya Winota guarantees victory on turn 4 or 5, depending on what the deck's centerpiece triggers reveal. Therefore, it is possible to establish victory before the opponent through a faster combo. With the absence of archetypes like Lotus Field and Jeskai Ascendancy in the format, there are only a few combo options that are viable in Explorer, and players will need to be a little creative to find the best options in the current Metagame.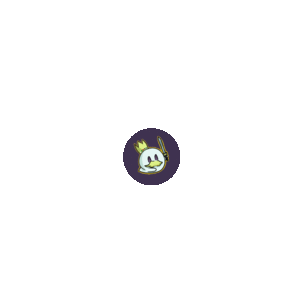 Speaking of creativity, a combo option that comes to mind and can also operate as a Control to hold the game is to use
Indomitable Creativity
to get
Sage of the Falls
and
The Locust God
, creating a loop where you will have an arbitrary amount of 1/1 tokens with Haste and Flying to end the game, and you only need a base capable of creating tokens without running creatures (for example, with
Prismari Command
,
Secrets of the Key
and
Unexpected Windfall
.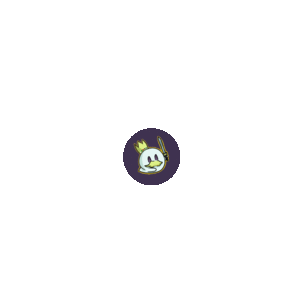 Another option that has emerged in the format recently are decks that seek to use
Song of Creation
alongside multiple 0 mana artifacts to draw all cards and win the game with
Thassa's Oracle
, but I didn't get to face this deck in ranked games to see how fast it is compared to other options. There may be several other Combo decks that have not yet been properly tried out in Explorer, it is possible that one of them will eventually be able to establish itself in the Metagame and serve as a counterweight to Naya Winota.
Conclusion
That was my guide to Naya Winota, the current best deck in Magic Arena's new format, Explorer. As is usual when an archetype stands out a lot in events or in the competitive landscape, we already have a wave of requests or concerns related to the possible ban on
Winota, Joiner of Forces
, and I don't rule it out (and I even consider it most likely) the possibility of the Metagame becoming unfeasible to the point it'll be removed from the format.
However, I think it's still a bit early to discuss bans and the format needs time to adapt, and hitting the panic button in the first week doesn't do much for a good Metagame development. That said, Explorer is one of the most fun formats I've ever played at Magic Arena, even rekindling my interest in the digital platform by offering the opportunity to play a fun, eternal tabletop format from anywhere via a Laptop or Smartphone... Now they just need to fix the economy, right? Thanks for reading!