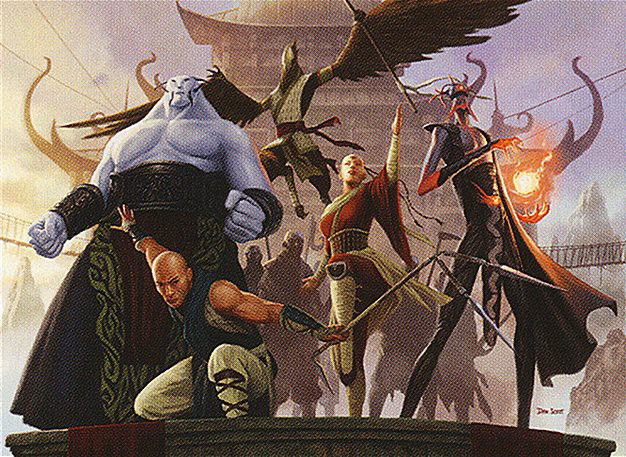 Exploring the Pioneer jungle - Four Color Ascendancy
11/12/19
0 comments
Put on your Indiana Jones fedora and let's go

By Roger Schola

revised by Tabata Marques
Edit Article
What's up, players? How are you? Today we will explore the uncharted jungle that is the Pioneer format, so put on your Indiana Jones fedora and let's go! In this article I bring you a combo deck...
Four Color Ascendancy.
Many of you might already be asking: - But a 4-colored deck in Pioneer? Does it even work? Don't fret, in this deck we absolutely can organize our mana, so on we go.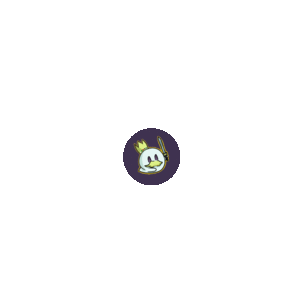 DECK GOAL
Four Color Ascendancy requires 2 cards to set up its combo,
Jeskai Ascendancy
on the battlefield and
Sylvan Awakening
to transform our lands into creatures. After that, we'll need a cost 1 spell to actually start the combo. Our land-creatures will untap and get +1/+1 until end of turn. In addition to having a large mana pool, we can still grant some kind of evasion ability to our creatures, often dealing over 20 damage points to our opponents.
With the cards we have in our possession, we can probably play our combo in the 4th or 5th turn with ease (not so much if you're playing against a control deck).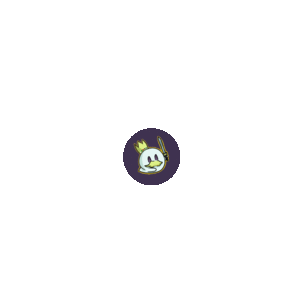 DECK BUILDING
There are several ways we can build this deck. We can focus on using only non-creature spells or maybe taking out some of these spells and using creatures that help with our mana base. I prefer going with creatures because they give us the consistency we need in our combo.
Sylvan Caryatid
and
Paradise Druid
help us with our mana base, on top of having hexproof (giving them evasion against removals).
Rosethorn Acolyte
also helps with our mana base.
Attune with Aether
, besides searching for basic lands, gives us 2 energy counters we can use with
Aether Hub
, making it both very important cards on the deck.
Commune with the Gods
let us look and pick 1 enchantment (or creature) among the top 5 cards of our library, so we can search for
Jeskai Ascendancy
- which is crucial to our combo. After that, we put the 4 remaining cards in the graveyard, which in turn can help us cast
Dig Through Time
and
Treasure Cruise
, because both have delve (for each generic mana in their total cost, we may exile a card from our graveyard rather than pay that mana). Another card that helps us with searching our library and also filling our graveyard is
Strategic Planning
. And we have cards that give the creatures evasion abilites.
Crash Through
gives trample and
Slip Through Space
makes target creature unblockable for a turn. In addition to evasion, these two cards guarantee a draw. Mana base is a little tricky, but
Aether Hub
and
Mana Confluence
are the main cards that help with that. Shock lands also aid a lot, especially
Breeding Pool
,
Stomping Ground
and
Temple Garden
. We also have assistance from
Unbridled Growth
- and it only costs 1 green mana. Below I present you with two decks, one with creatures and another with only spells.
Creature-focused deck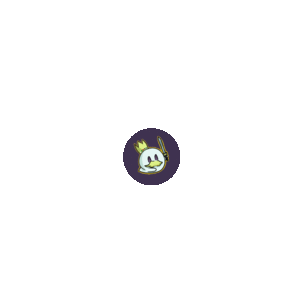 Spell-focused deck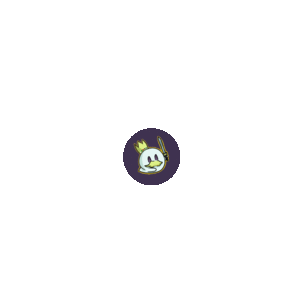 CARD SUBSTITUTION
Yes, we can try to budget our deck or even adapt it if we don't have all the cards in the combo. However, some things cannot be removed:
Jeskai Ascendancy
is the main deck card,
Aether Hub
is cheap,
Breeding Pool
is a major shock land,
Sylvan Caryatid
avoids most of removals from the Pioneer format. Therefore, these 4 cards are a must.
Botanical Sanctum
can be replaced by
Hinterland Harbor
.
Mana Confluence
can be replaced by shock lands like
Stomping Ground
and
Temple Garden
. Finally,
Sylvan Awakening
can be replaced with
Elemental Uprising
. Unfortunately it only transforms a single land (instead of all of our lands), so we'll need to rely a lot on our evasion spells.
Deck with the substitutions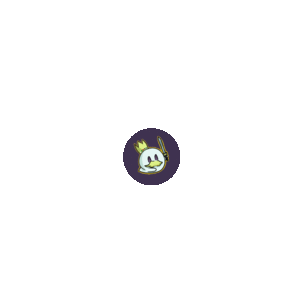 CONCLUSION
Ou combo is fast and consistent, but suffers against control decks and sideboard cards that can destroy enchantments or permanents like
Abrupt Decay
and
Assassin's Trophy
. Against that we can switch to a more aggressive strategy with
Saheeli, Sublime Artificer
, placing 1/1 creature tokens to attack and block. However, the deck is very fun, and so is its combo (unlike those strategies that take hours to kill the opponent) - so you'll love playing with this deck.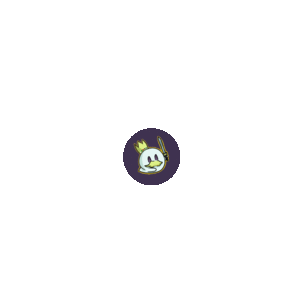 That's all for today, I hope you enjoyed the article and that you understood the deck. Please leave your feedback for improvement. See you guys later!