It is not the first time Bank of America has published a report regarding the Magic: The Gathering brand and the dubious decisions made in the past six months or so by Hasbro.
In November 2022, they released a report stating the many product releases and announcements for MtG have been devaluing the brand overall. Though Hasbro has stated in the past that different products aim at different customer bases, after six months of at least a dozen product releases and announcements, MtG fans and players are left wondering which product is meant for them particularly, and the various 'spoiler seasons' are currently going over one another, which has led to even more confusion.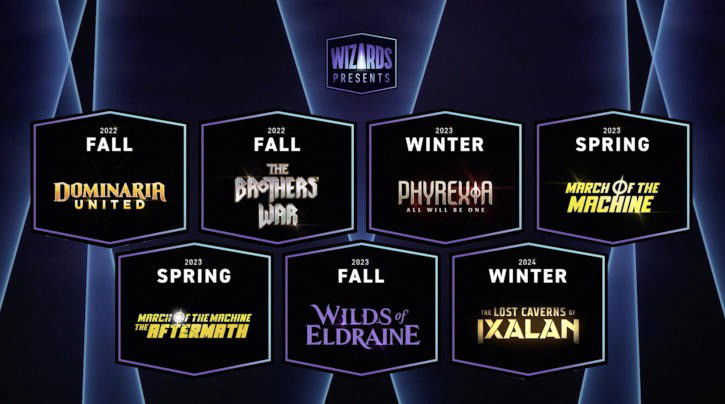 Even worse, a recent "leak" containing a new licensing draft for Dungeons and Dragons has caused an uproar among fans and Dungeon Masters across the world. The draft would have required profit made from the use of the game by content creators and other independent publishers to be reported back to the company, and if the number was higher than a certain threshold, there would be fees to be paid.
After nearly single-handedly destroying a whole ecosystem of fans and players alike, and a petition with more than 70k signatures, the company went back on the decision and addressed the community in a tearful letter:
"(sic)We rolled a 1. It has become clear that it is no longer possible to fully achieve all (sic) goals while still staying true to our principles."
- -
Onto February, Bank of America has stated once more that Hasbro continues to devalue MtG's brand if this carries on:
"Within its Wizards segment, Hasbro continues to destroy customer goodwill by trying to over-monetize its brands"
- -
The report, which states Hasbro's US$42 price target represents a potential 29% downside from current levels, addresses even bigger brand products such as the DnD movie can be affected by fan frustration, as fans of the franchise have already been calling for a boycott in theaters.
Fan devotion, which Hasbro has been counting on, seems to be dwindling.
For a full review of the November 2022 Bank of America report, check out this article
.