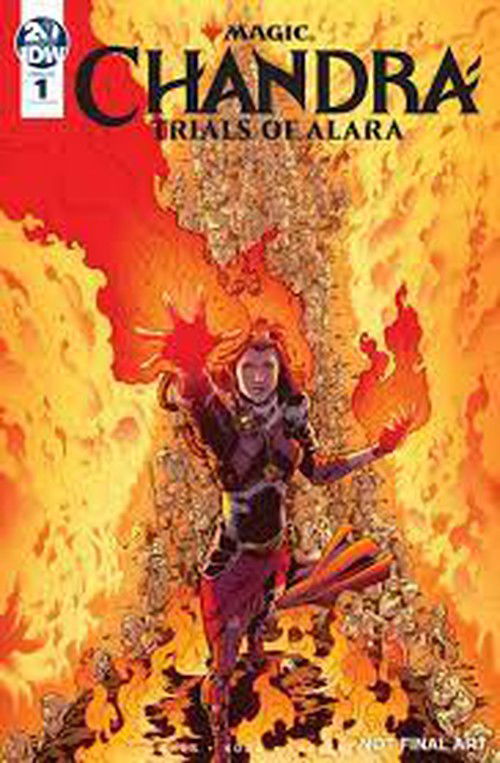 HQ da planeswalker Chandra é anunciada
HQ da Chandra será lançada pela IDW Publishing e terá 4 edições
By Hiero, 05/23/19 -
0 comments
Edit Article
IDW Publishing está lançando uma nova série de quadrinhos do Magic: The Gathering de quatro edições em agosto e apresenta o Planeswalker conhecido como Chandra no plano de Alara. Escrito por James Asmus com arte de Eric Koda, 
Magic: The Gathering - Chandra: Trials of Alara
 mostra Chandra protegendo uma aldeia de Alara com seu colega, Jace Beleren. O problema parece administrável até que uma ameaça nova e misteriosa surje.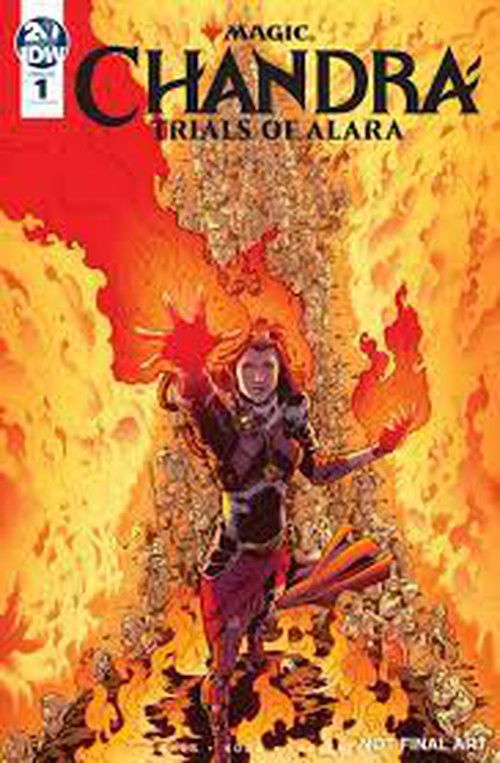 O Planeswalker piromante foi mostrado visitando Alara brevemente na série limitada de Magic: The Gathering - Chandra por Vita Ayala e Harvey Tolibao.
Aqui está o resumo de
Chandra: Trials of Alara # 1
: Magic: The Gathering - Chandra: Provas de Alara # 1 (de 4)  James Asmus (w) • Eric Koda (a) • SL Gallant (c) Chandra Nalaar - Planeswalker, piromante, herói - explode em uma nova minissérie! No plano anteriormente fraturado de Alara, Chandra deve proteger uma aldeia em grave perigo - não é grande coisa, especialmente com uma pequena ajuda do companheiro Planeswalker Jace Beleren. Mas o que acontece quando a poeira da batalha clareia e Chandra é forçada a lidar com um problema que não pode ser incinerado? Da explosiva equipe criativa de James Asmus (Gambit) e Eric Koda (Extraordinary X-Men) vem uma adição essencial à história em curso de Magic que os fãs não vão querer perder! FC • 32 páginas • US $ 3,99 ou 17 reais Incentivo A do Revendedor: Solicite 10 cópias e obtenha uma capa de livre escolha do SL Gallant! Incentivo B: Encomende 20 exemplares e ganhe uma cobertura de capas grátis da Siya Oum! Chandra: Trials of Alara # 1 está programado para ser lançado em agosto. Você está animado para ler esta nova série de quadrinhos MTG ?

Hiero
Estou usando o melhor site de troca de cards de Magic: Cards Realm
Social