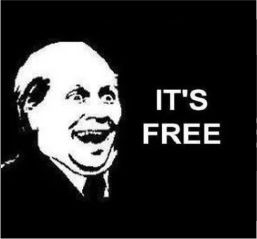 IT'S FREE! A guide to the free tournaments on Magic Online and MTGArena !
02/15/21
0 comments
I present you a point of reference and guide with the main free tournaments of *all formats* that take place every day of the week on different platforms!

By Romeu

translated by Romeu

revised by Tabata Marques
Edit Article
Introduction
Allow me to start this article with a story: I work and breathe Magic. I played in the store every week, at least three days a week, in three different formats. I organized events, participated in independent events, and that was pretty fun. Then the pandemic came, you know, the one that locked the entire world inside their houses? Yes, Magic events have been canceled, Organized Play itself has suspended sanctioned events and it has been a while since we have had Magic games and tournaments in person and officially, almost
a year
, in fact.
The truth is that the pandemic has made (and still makes) everyone's life worse, sadder, darker, more depressing. And it was in this dark period that a friend sent me a message saying that there would be a Pauper tournament for free on Magic Online, and that it was possible for me to rent a deck of up to 5 tix at no cost. That's right: I could play a Magic tournament with a free prize pool. IT'S FREE!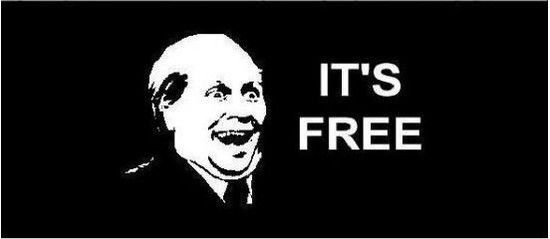 After this moment, a new world of Magic: The Gathering opened up for me: The world of free tournaments and tournaments created by communities that even took me to this moment where I am writing to you through this website. So today, I come through this article to compile existing free tournaments on the most diverse formats, with three main platforms: Cards Realm, Gatherling and MTGMelee (which is more dedicated to Magic Arena).
Renting Decks
Before talking about the tournaments itself, I'd like to present you the card loan progams. The
Cardhoarder
is one of Magic Online's leading card and deck rental sites, which even includes a "Free Loan" program where you can get up to 5 tix of cards for free, all you need to do is sign up on the site! The
ManaTraders
, another main card loan program website also has its free loan program, with a 7 tix limit ! It may seem little when you compare the values ​​with the tix values ​​of certain Modern or Legacy decks, but a total of 12 tix of allows you to play with some good Pauper decks, even with some concessions, like Goblins, Heroic, Boros Bully, Auras, among others! I won my first free tournament with a 5 tix version of Boros Bully, so I guarantee that it is possible to have some results with lower budget decks. In addition, any of these Free Loan cover the cost of almost any deck of
Penny Dreadful
, a very fun format created by the community where only cards with a value equal to or below 0.02 tix are valid, which has events almost every day! In addition, if you want to enter formats with a higher investment cost such as Pioneer or Standard, the cost of entering the format for many of the main decks other than Uro decks is usually around 100 tix, which is equivalent to a average of 3 tix per week to rent at Cardhoarder, a value that you can easily recover by playing Leagues or doing good results in these free tournaments. Now that I have introduced you to theloan system and how to play Pauper and Penny Dreadful practically for free, let's go to the events:
NOTE: All times of the events mentioned below are at GMT -3.0, make sure to
check your time zones for each one of those events so you don't miss it !
Standard & Historic
It is worth mentioning that all Standard (and Historic) free tournaments take place at MTGArena and therefore do not fit into loan programs.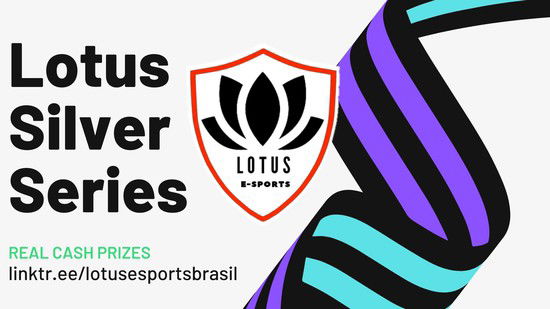 The
Lotus eSports
runs several free tournaments for Magic Arena on MTGMelee that take place virtually every weekday.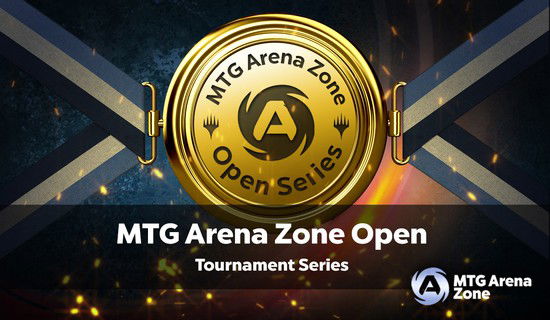 After a hiatus, the
MTGA Zone
will run a free Historic event. These are not the only Free-to-Play events available on MTGMelee, a
quick search
already shows that there are plenty of free tournament happening on MTG Arena every week !
Pioneer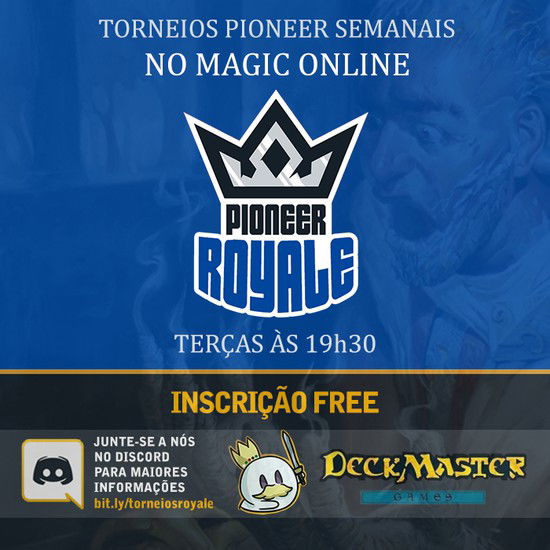 Pioneer Royale
takes place every Tuesday with the first round starting at 7:30 pm on the Cards Realm platform, with all the official communication taking place at
Discord
. The prize pool includes 8 tix and 6 Bot Credits on Cardhoarder distributed to the Top 6 players.
Modern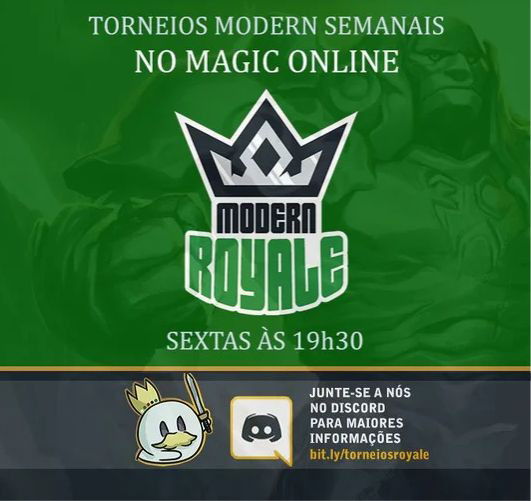 Modern Royale
takes place every Friday with the first round starting at 8 PM, with all official communication taking place at
Discord
. The prize pool is composed of 6 tix distributed to the Top 3 of the event.
Legacy
The
Legacy Community League
takes place on Gatherling every Wednesday at 8 PM. For more information, contact the event organization!
Pauper

Fuguete Champ
takes place every Monday at 8 PM on the Cards Realm server. The Prize is 1 tix for players who make 4-0 in the tournament, and 8 cards from the prize pool for those who make 3-1, plus a spot for Pauper Masters Qualifier for one of the players who make 4-0.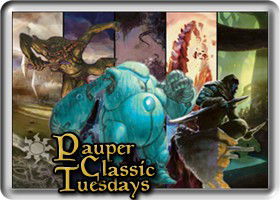 Pauper Classic Tuesdays
takes place every Tuesday at 9 pm (Currently 10pm due to the daylight saving time) The prize is in credits at MTGOTraders for the Top 4 and Pool Prize cards for the Top 8, in addition to the registration for the Pauper Masters Qualifier of the current month for the winner of each edition.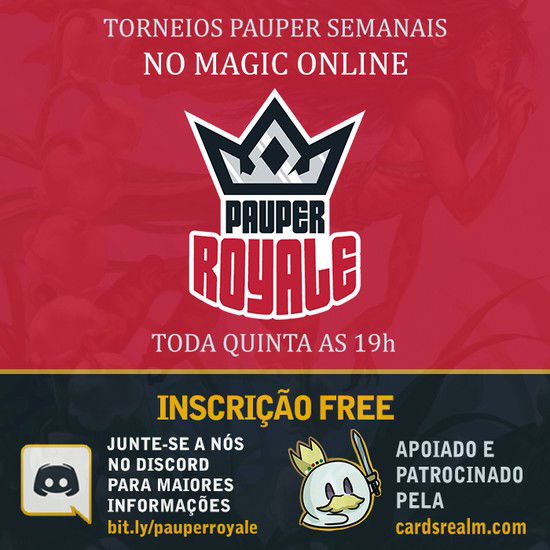 Pauper Royale
happens every Thursday at 7:30 PM. The prize is made up of 6 Bot Credits for the Top 3 + R $ 20 of credits in MYPCards for the winner + 2 entries for the Pauper Masters Qualifier for the TOP 2 + Cards from the Pool from the 4th to the 8th place.

Tropical Pauper
happens every Saturday, at 10 AM.
The prize is a total of 6 tix + 2 entries for the Pauper Masters Qualifier for the TOP 2.

And if you're curious about the entries given to the Pauper Masters Qualifier, this is a competitive tournament with qualifiers for a grand final in June, with a registration fee of 2 Tix. But, as has been seen, many of the Pauper tournaments give entries to the Qualifiers as a prize! More information about this particular event can be found in this
link
.
Penny Dreadful
There are several Penny Dreadful tournaments taking place during the week at
Gatherling
. Every Monday, Thursday and Friday, Penny Dreadful events take place at 8 pm(currently 9 pm due to daylight saving time). On Saturdays and Sundays, events take place at 2:30 pm(currently 3:30 pm due to daylight saving time). All tournaments feature Bot Credits at Cardhoarder.
Conclusion
That was my introduction to the free tournaments currently taking place at Magic Online. If you know of another tournament that is not on the list or have any questions about our tournaments, feel free to leave them in the comments !! Thanks for reading and I hope you have fun in your games!