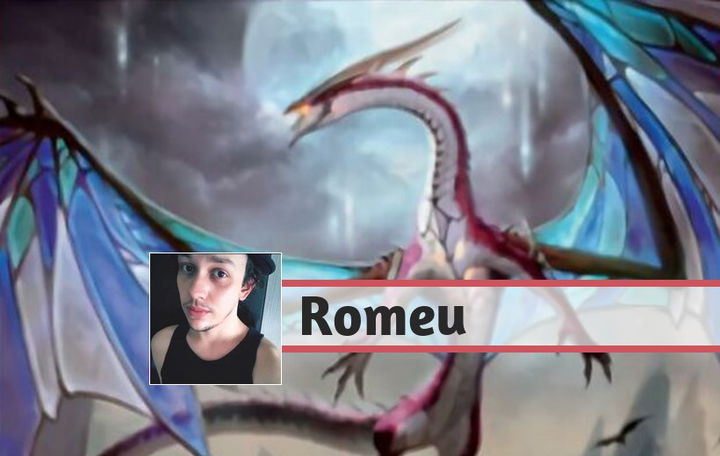 Legacy Set Review: Innistrad Midnight Hunt
In today's article, we'll analyze Innistrad: Midnight Hunt's potencial for Legacy!
By Humberto, 09/19/21, translated by Humberto -
0 comments
Edit Article
We're back with another Innistrad: Midnight Hunt review for Magic: The Gathering's competitive formats, and today I'll be talking about Legacy. What I try to evaluate in this review is where the mentioned cards can be seen and why exactly they can be seen, always keeping in mind that the power level of most of the cards in the set was not exactly up to date with the power level of the format, which received a huge boost with Modern Horizons II. Another relevant point I'd like to emphasize is that I'm naturally very demanding or very skeptical about my Legacy reviews, and I usually don't analyze less relevant interactions that new cards can have within a specific archetype under specific conditions and I end up not going into the necessary depth to be able to consider all the possibilities that each card can have in the format.
Because of my skepticism with new cards from a Standard set in a format with such a high power level, part of my review was based on the analysis made by the player and youtuber
Peter van der Ham
, who often does some in-depth point card analysis of new sets on his Twitter. That said, let's go to the review!
White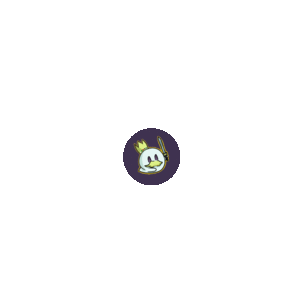 A 3/1
Qasali Pridemage
with Flash, tutorable by
Recruiter of the Guard
and easily played through
Aether Vial
can be a relevant option in the 80 card versions of Death & Taxes as part of the toolbox that the deck uses, since a 3/1 body still puts some pressure on the board in non-interactive games, while serving to deal with problematic permanents, as well as serving as a "land destruction" against
Urza's Saga
.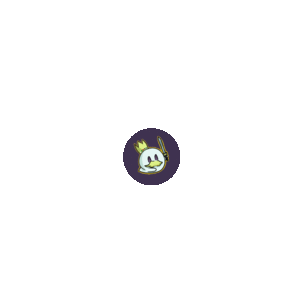 As mentioned in my
Pioneer review
,
Curse of Silence
has a key element of delaying your opponents' essential plays, and two mana is a significant value in Legacy, given the amount of disruption that exists between
Wasteland
,
Rishadan Port
, among other effects. On the other hand, This is not the type of card I can imagine a white deck currently using because the card doesn't interact well with their gameplan. Perhaps, this card has some space in Enchantress as a low-cost disruption that focuses the game less on the opponent's mana efficiency by naming cards like
Force of Negation
or
Force of Will
or some piece of a Combo deck, but given that Enchantress tends to be the deck that prolongs the game, the usefulness of this card is limited even in an archetype that benefits from enchantments and, in the end, if you want to deal with a specific card, I think that
Nevermore
is a more efficient option, and if you want to deal with decks that casts many spells in a single turn,
Deafening Silence
seems better.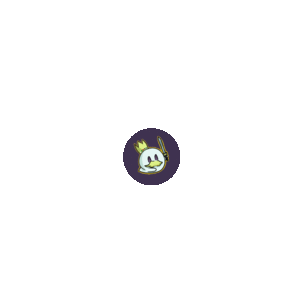 In Legacy,
Fateful Absence
competes with
Council's Judgment
,
Skyclave Apparition
, and
Prismatic Ending
in the "Efficient Removals that deals with Planeswalkers" slot, and I believe the other options are better for their individual points:
Council's Judgment
deals better with
True-Name Nemesis
and other permanents with Shroud or Hexproof,
Skyclave Apparition
is a creature, and
Prismatic Ending
is better at dealing with
Ragavan, Nimble Pilferer
and other low-cost permanents. However, given that
Fateful Absence
is an instant and this adds some versatility in cost and speed when compared to other cards individually, it is prudent for me to make this honorable mention as a cheap and efficient possibility to deal with Planeswalkers at instant-speed on Control mirrors while solving other problematic creatures like
Uro, Titan of Nature's Wrath
.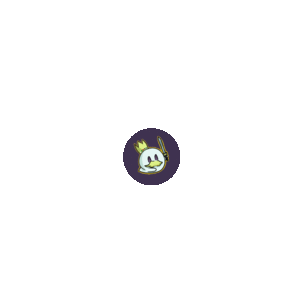 I don't think this card has any real potential for the Legacy, as pumping your creatures isn't exactly the purpose of decks like Death and Taxes, but the possibility of being able to play it through an
Aether Vial
and then paying the additional cost to power up your creatures can make
Intrepid Adversary
an option to consider for Humans, a deck that sees the occasional play in the format.
Blue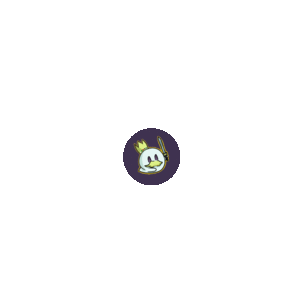 I've seen some lists of Modern's Izzet Tempo trading
Thought Scour
for this card, and this trade seems like an interesting option for the format, given that it doesn't have the quality cantrips we have in Legacy as
Ponder
and
Preordain
are banned. In Legacy, the fact that we have
Ponder
and
Preordain
, plus
Brainstorm
and a multitude of interactions with the card means that the Legacy's blue decks don't lack ways to fill the Graveyard quickly and get rid of useless cards immediately, especially if you use your cantrips with
Dragon's Rage Channeler
. However, if one day it becomes pertinent in the format to further streamline graveyard-reliant cards like Channeler itself and
Murktide Regent
, it's important to remember that
Consider
is in the format.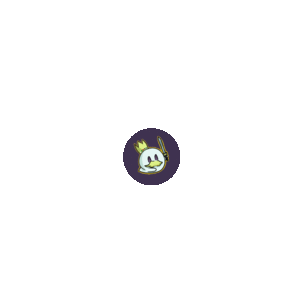 Happy tenth-year anniversary,
Delver of Secrets
! May your reign in Legacy remain prosperous and long, even though you're now being overshadowed by younger and more attractive cards like
Ragavan, Nimble Pilferer
and
Dragon's Rage Channeler
! Delver decks are by far my favorite archetype, and it's good to see him back in a reprint, which will allow the card that defined Legacy over the past decade to find its way into formats like Standard, Historic and Pioneer. In case you want to know more about the fascinating history of Delver Decks, which converges directly with Legacy's history, I did
hyperlink
.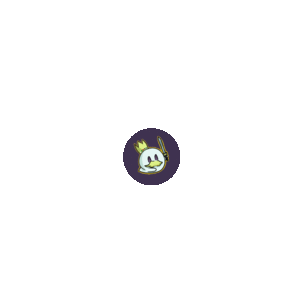 Lier, Disciple of the Drowned
essentially works like a blue
Past in Flames
for an additional mana, which doesn't allow spells to be countered, but can be removed by a
Swords to Plowshares
or answered with a
Dress Down
to significantly disrupt your combo. I don't think Lier is exactly the card Storm decks want, as its mana cost is more expensive and more restrictive than
Past in Flames
, and I can't imagine other decks or variants that could use this card, but its effect is powerful enough to deserve a mention in this article.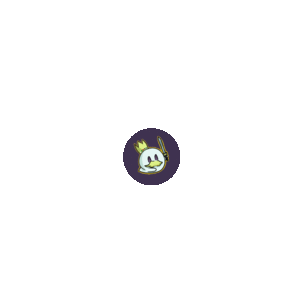 This card ranks relatively high on my list for other formats, but not in Legacy, especially given the nature of Decayed tokens of not blocking and dying at the end of combat, two elements that make
Poppet Stitcher
much worse than
Young Pyromancer
, a card that was once a major staple of Delver decks, but sees much less play today, I could imagine, as these tokens don't create the necessary constant pressure on the board while not holding the opponent's clock by blocking their larger creatures. Also,
Poppet Stitcher
's abilities are relatively counterintuitive to each other, essentially forcing you to choose between attacking once and losing the positive position you create with this card, or keeping the tokens and not grow your board advantage further and foregoing the benefit of using free spells like
Daze
or
Force of Will
to make tokens like
Young Pyromancer
does.
I wish I could evaluate this card more optimistically, but unfortunately, I don't think it has enough potential for Legacy.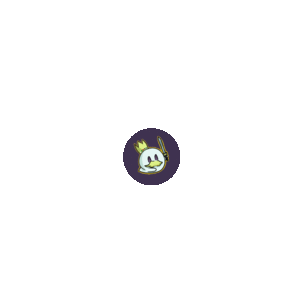 I can't imagine a
Triskaidekaphile
combo being any better, more consistent, or more threatening than
Doomsday
or any other
Thassa's Oracle
combo decks.
Black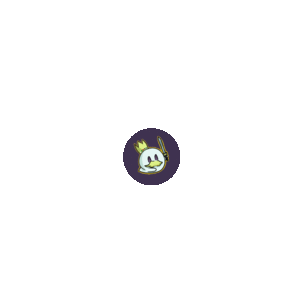 A few years ago, there was a world where paying three mana for the versatility of dealing with
Gurmag Angler
or multiple Elemental tokens from
Young Pyromancer
could be a point that would make this card an option to consider on the sideboards. However, in the 2021 Legacy, where
Young Pyromancer
is no longer relevant and the current
Gurmag Angler
is blue and commonly an 8/8 Flying creature,
Bloodline Curling
is probably not good enough.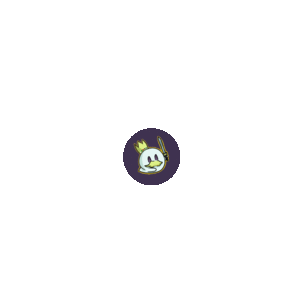 This card has some interactions with
Karmic Guide
and sac outlets that allow for some infinite sacrifice loops, especially with
Altar of Dementia
for infinite mill. It probably doesn't have enough cost and added value for Legacy, but the loop interaction is worth another honorable mention.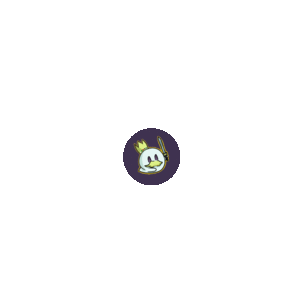 I believe
Hogaak, Arisen Necropolis
is already the card that decks looking to have creatures in the graveyard want to use. It's very difficult to compete with an 8/8 Trample creature that can be played for free, and that can still be cast from the graveyard.
Gorex, the Tombshell
is an interesting card, and its abilities are good and even interesting for the format, it's just too hard for any creature trying to feed from graveyards to compete with Hogaak.
Red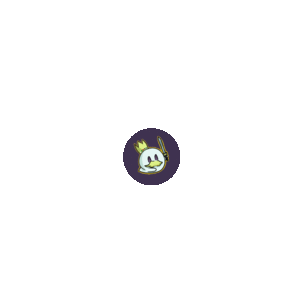 I've seen many comments in the Magic community in general about how this card interacts with cards like the no-cost Suspend spells (such as
Ancestral Vision
) without necessarily restricting deckbuilding like Cascade decks do, and that it would make the card a possibility for Modern and Legacy, and I can only disagree. Unlike Cascade decks, you need a setup so that Suspend cards can be used with
Bloodthirsty Adversary
by throwing them into your graveyard, and you'll be paying an additional three mana to use these cards from your graveyard. So, which cards are really worth playing for five mana among these cards? Of all fourteen cards with this pattern in Legacy, literally no card seems to do enough to pay five mana, and you can always pay three for them with
Shardless Agent
or any other card with Cascade and mana value 3.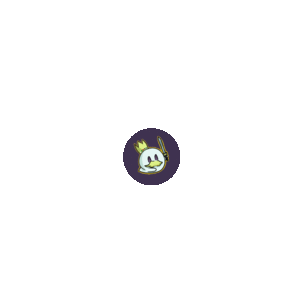 Curse of Shaken Faith
is an interesting sideboard piece for Burn vs. Storm decks or any other deck that tries to use multiple spells in a turn, essentially functioning as extra copies of
Eidolon of the Great Revel
in these games.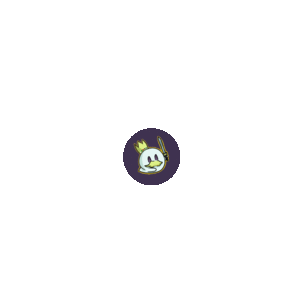 This "build your
Grapeshot
" probably doesn't have all the elements needed to become competitively impactful in Legacy, especially when we have access to
Tendrils of Agony
, but the way this card can benefit from Legacy's low-cost rituals and spells density make it worthy of an honorable mention.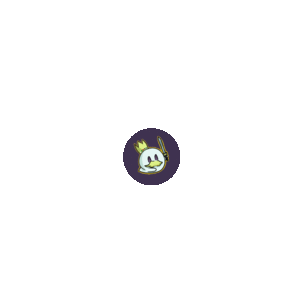 Although its cost seems high by the standards of Turbo Xerox decks (where I particularly don't imagine this card seeing play),
Moonveil Regent
has an extremely unique ability that can essentially make it a value engine in a 4/4 body if used in the right deck. However, when talking about the right decks for evasive cost 4 threats, it's impossible not to think of Mono-Red Stompy, a deck that will commonly use lands like
Ancient Tomb
and
City of Traitors
to speed up mana, making it possible to use an evasive threat on turn 3 after spending the first two turns locking the opponent's game with
Chalice of the Void
,
Trinisphere
and/or
Blood Moon
. The problem with this card in Red Stompy is that the archetype, despite benefiting from its ability as it empties the hand quickly, has a relevant amount of colorless permanents, while the card competes for slots against
Fireflux Squad
, which has an immediate and very explosive impact on the board and
Torbran, Thane of the Red Fell
, often able to make the deck win the game the moment it comes into play. Technically, Mono-Red Stompy would be trading the explosion of its turns in favor of a constant flow of cards, which is counterintuitive to the deck's nature today of disrupting the opponent's game in the first turns and then exploding with your permanents to win the game in a few turns before the opponent can recover. Some people may be interested in trying out the card in the Mono-Red or Izzet variants of the
Painter's Servant
decks, but with the current lists being highly geared towards using
Urza's Saga
and
Karn, the Great Creator
, I can't imagine including
Moonveil Regent
being a good idea in these decks because It'd be taking up card slots that seem to me much more impactful or interactive with the archetype's game plan.
Green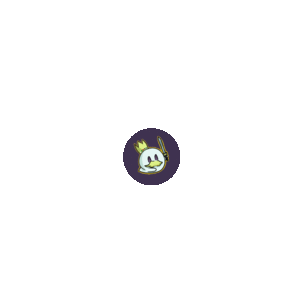 I think I'm overvaluing this card in all formats, but
Deathbonnet Spout
offers a tangible transformation condition, an aggressive body for a low cost, and recurring graveyard hate when transforming, which interacts incredibly well in hampering
Dragon's Rage Channeler
's Delirium while it grows to become stronger than her. As Legacy is a format that has access to
Lightning Bolt
, I believe that
Deathbonnet Spout
doesn't have enough potential, but the combination of abilities on this card is very intriguing.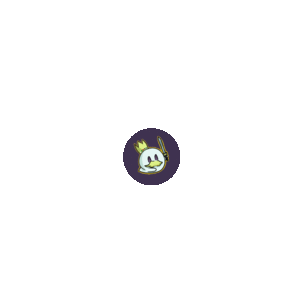 There are two cards that have been present in Legacy in the past:
Qasali Pridemage
and
Trygon Predator
. If you have doubts about the power creep, just consider that
Outland Liberator
is
Qasali Pridemage
and
Trygon Predator
on the same card, although technically on separate sides. Normally, I would disregard this card because green has access to
Force of Vigor
to deal with artifacts and enchantments for free, but the fact that
Outland Liberator
can be sought with
Green Sun's Zenith
and is the nightmare of any deck playing many artifacts or enchantments if it transforms makes it an interesting option for the various Zenith decks existing in Legacy, as it can be sacrificed to deal with
Aether Vial
,
Retrofitter Foundry
or
Urza's Saga
and, if he transforms during the game, he can deal with those same cards when attacking.
A good card, in general, might see some play in Sideboards or as 1-of if the Metagame demands it.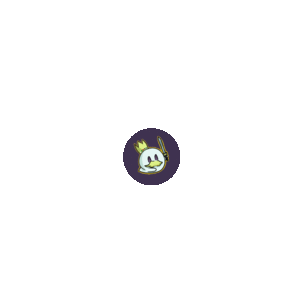 In my view,
Willow Geist
has some potential in Legacy, essentially because it interacts incredibly well with many cards that are very present in the format. Starting with the interactions between
Life from the Loam
and
Willow Geist
where, in exchange for the draw step, you can increase
Willow Geist
's power with
Life from the Loam
and continue using whatever interactions you want to use with the card.
Willow Geist
also interacts with Delve, as you can exile lands from your graveyard to increase its power. It also interacts with
Ramunap Excavator
and any card that allows you to play lands from your graveyard with some frequency, and any card that removes lands from your graveyard such as
Endurance
or any graveyard exile effects in general, especially those that can be used repeatedly, such as
Relic of Progenitus
. The problem with
Willow Geist
, however, is that it grows too slowly. If its wording wasn't limited to one counter per trigger, it would grow much easier with
Life from the Loan
or Delve on the right decks, making it a threat that needs to be answered and that still benefits you if it dies. But the way its ability works, where you put only one counter on it when one
or more
lands leave your graveyard, it grows too slow to be relevant, especially considering that creatures that grow
after
coming into play are usually bad in competitive Magic. In summary: interesting card, has some potential, but has been clearly nerfed, so it doesn't become broken or grow too fast into the right archetypes. Too bad.
Multicolored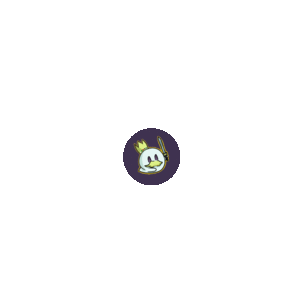 A 2/3 body for two mana, with Lifelink and that prevents Reanimate effects can be an interesting addition to Humans, although I think
Containment Priest
is still the best option for this occasion.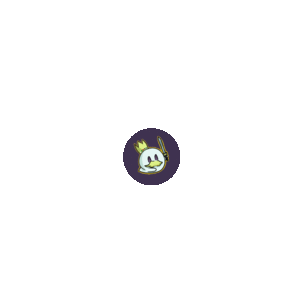 As a UW card, I can't imagine
Faithful Mending
replacing or complementing
Careful Study
in decks that use the card because it increases the susceptibility to
Wasteland
by adding another color that isn't commonly used in these decks. However, maybe a deck like Tin Fins is interested in using some copies of this card.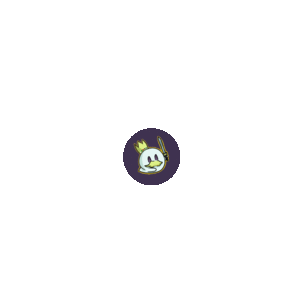 In Legacy, Elves have
Glimpse of Nature
to perform this effect for one mana, and the deck doesn't usually want white mana on their lists to make use of this card. Enchantress has
Arghotian Enchantress
and
Sythis, The Harvest's Hand
to permanently draw more cards as long as they remain in play.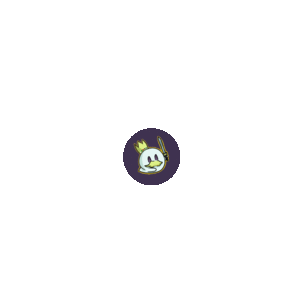 Finally, we have the Innistrad: Midnight Hunt card that has the greatest potential for interactions in Legacy.
Slogurk, the Overslime
has a good interaction with Fetchlands,
Wasteland
or
Urza's Saga
to quickly put +1/+1 counters on the creature, while allowing it to protect it from removals and returning the used lands to your hand, essentially serving as a pseudo-
Life from the Loam
with a body.
The fact that
Slogurk, the Overslime
has evasion and a body that can easily escape the Bolt range with the right setup, and create powerful engines with the aforementioned
Urza's Saga
or a pseudo
Wasteland
lock with the right amount of mana, while also being tutorable with
Green Sun's Zenith
, makes it a potential card for Legacy. Where the creature might see play, however, is still a mystery, as it is competing for slots with powerful cards in Bant decks, especially in the current Metagame, where
Endurance
is a must-have, and
Uro, Titan of Nature's Wrath
, which is card advantage, threat, and ramp card on a single card. So, even though Slogurk is the card with the most potential for Legacy in this set, I believe its space is very limited as long as Uro exists in the format, and even without Uro, he is likely to still lose the competition against
Endurance
by account of the current position and composition of Tempo Decks in the format, which is extremely advantageous for the Elemental. That said, it's possible that
Slogurk, the Overslime
is present as a one-of on decks that care to interact with lands and use
Green Sun's Zenith
, serving as a tutorable alternative to
Life From the Loam
.
Artifacts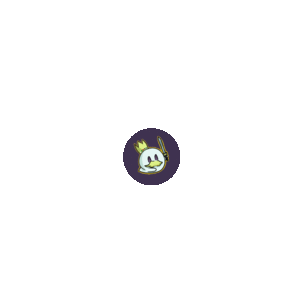 As I mentioned in my
Pauper review
, I'm mentioning
Jack-o '-Lantern
because of the uniqueness of its abilities that make it different from many other cards even for Legacy, as it allows filtering the necessary mana being used from the graveyard for this. It is possible that a copy will emerge in
Urza's Saga
decks, especially in Jeskai Standstill decks that often suffer from the availability of colored mana if the opponent removes
Ragavan, Nimble Pilferer
and their hand comes with more copies of
Urza's Saga
than necessary.
Conclusion
That was my review of Innistrad: Midnight Hunt for Legacy. Overall, I don't think the set can make much of an impact on Legacy, or at least none of the cards on it really stand out as a staple for the format in the short term. What it brought into the format are cards that might see occasional play in within some established archetypes, or that might have some use in lesser-known archetypes. The set brought some cards that might be interesting at some point, but given Legacy's high power level, it's very difficult for a card that comes from a Standard set to significantly impact the format when compared to higher power level releases, like Modern Horizons II and Commander Legends. That said, it's always interesting to see new options popping up for the format's decks, and how some cards might be relevant in the right shell or have some playability under the right conditions, or which cards could be a little better to impact the format. Thanks for reading!