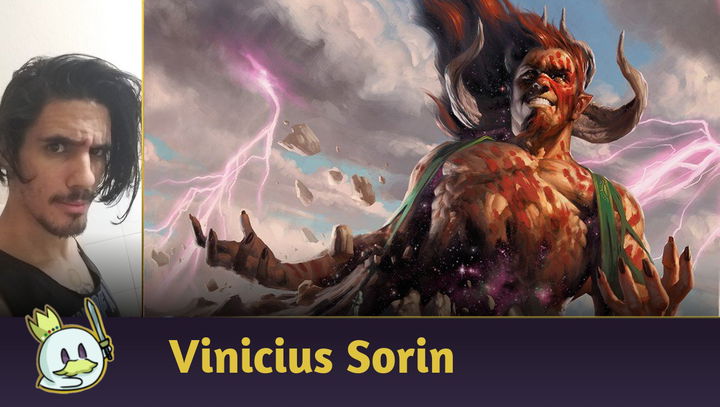 Lore: Top 10 Post-Mending MTG Villains
02/06/22
0 comments
A selection of the most dreadful characters that appeared on Magic: The Gathering's lore post-Mending.

translated by Romeu

revised by Tabata Marques
Edit Article
The Magic the Gathering multiverse is home to not only a great diversity of creatures, but also memorable characters. The cards depict the deeds of individuals from countless planes of existence and their stories filled with tension and drama. But great stories don't exist without great villains. This is my selection of the top ten villains that have wreaked the most havoc on
Magic: The Gathering
lore after the Mending!
Top 10 Post-Mending MTG Villains
10 - Oona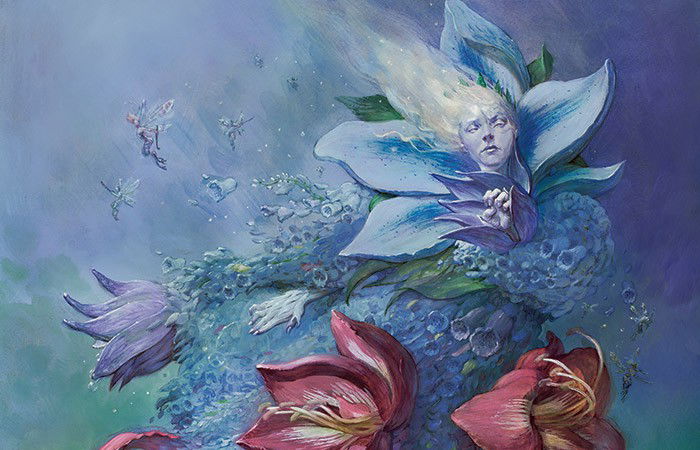 Oona, Queen of the Fae
is the mother of faeries in Lorwyn's plane. She lives in Glen Elendra - a valley protected by layers upon layers of illusions - and sees the world through her children and the harvested dreams they bring to her. Oona is an elusive and enigmatic character whose history is little known. This is one of the reasons I think she deserves a spot on this list, in addition to the fact that she completely altered the pace of life for an entire plane on a whim. Oona is the main villain of the
Lorwyn
and
Shadowmoor
story arc and responsible for the emergence of
the Great Aurora
, an event that transformed Lorwyn's idyllic perpetual summer world into a twisted version of itself, Shadowmoor, and vice versa. Of course, Lorwyn had once been a world with regular days, nights, and seasons, but Oona made this natural cycle go on for centuries, through the use of this powerful magic. The main reason for this was that when the plane passed naturally between day and night, its inhabitants lost their memory of it, as well as their memory of living in the previous aspect. Oona then manipulated the aspect change so that she could retain her memories and personality. In this way, she and her faeries were the only creatures that remained unaffected for eons. This unnatural reality provoked by Oona was in danger of becoming extinct during the Great Aurora portrayed in the novels of
Lorwyn
and
Shadowmoor
, which due to the effects of the Mending took place sooner than she intended. Able to see the world through her children—the faeries—and the harvested dreams they brought to her, Oona manipulated events in the plane in her favor, but was ultimately defeated by
Maralen of the Mornsong
and her friends. Oona's fate thereafter is unknown, but it is known that now Lorwyn/Shadowmoor reverted to a natural day-night cycle.
9 - Tibalt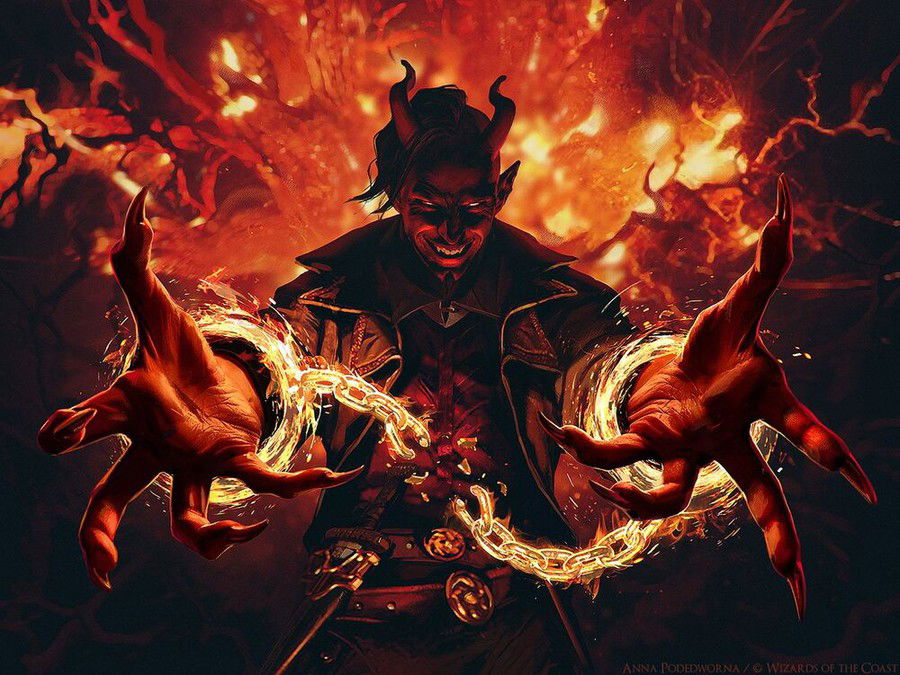 Tibalt is an originally red-aligned planeswalker that first appeared in the
Innistrad
set in 2011 with the card
Tibalt, the Fiend-Blooded
. It quickly conquered the rank of "planeswalker meme", being considered by many to be the worst card of its kind. However, aside from his
in game
power level, Tibalt is one of the most vicious characters in MTG lore today. He originates from the plane of Innistrad, where he was an apprentice to Skaberen (Stitchers) in the province of Nephalia. As he was a terrible student, no master wanted him as an apprentice, so Tibalt ended up isolated, spiteful and aimless. But "an empty mind is the devil's workshop", and as he was not good with the dead, he soon found another way to explore his talents with the living, testing their ability to withstand pain. In the process, Tibalt tortured several people and began to draw the attention of devils who began to approach him, offering nefarious knowledge that would help him advance his diabolical endeavor. Inevitably his experiences would also draw the attention of the Avacynian Inquisition who knocked on his door to seek him out. On the verge of being caught, Tibalt invoked a powerful spell he had developed that ended up fusing his own essence with that of the devils present in his laboratory, but which also caused him to retroactively experience all the pain he had caused others. The trauma ignited Tibalt's spark, causing him to travel away from his executioners.
"I am an artist. Suffering is my brush, and your mind, my canvas"
- Tibalt
Now as a planeswalker, Tibalt could take his sadism to other worlds. He has become an empath who lives off physical torment, psychic misery, and emotional anguish. Tibalt was one of the planeswalkers who fought Nicol Bolas during the War of the Spark, but not without seizing the occasion to cause gratuitous destruction and suffering in the process. He felt Chandra's pain at losing her friend Gideon and became obsessed with feeding on her suffering, chasing her for quite some time. Afterwards, he went to Kaldheim, where he caused chaos and torment by trapping and usurping the identity of the god Valki and stealing the Sword of the Realms. In the end, he was eventually stopped by the planeswalkers Kaya and Tyvar Kell, who retrieved the sword and returned it to its owner,
Halvar, God of Battle
, but not before causing irremediable war and destruction.
8 - Nahiri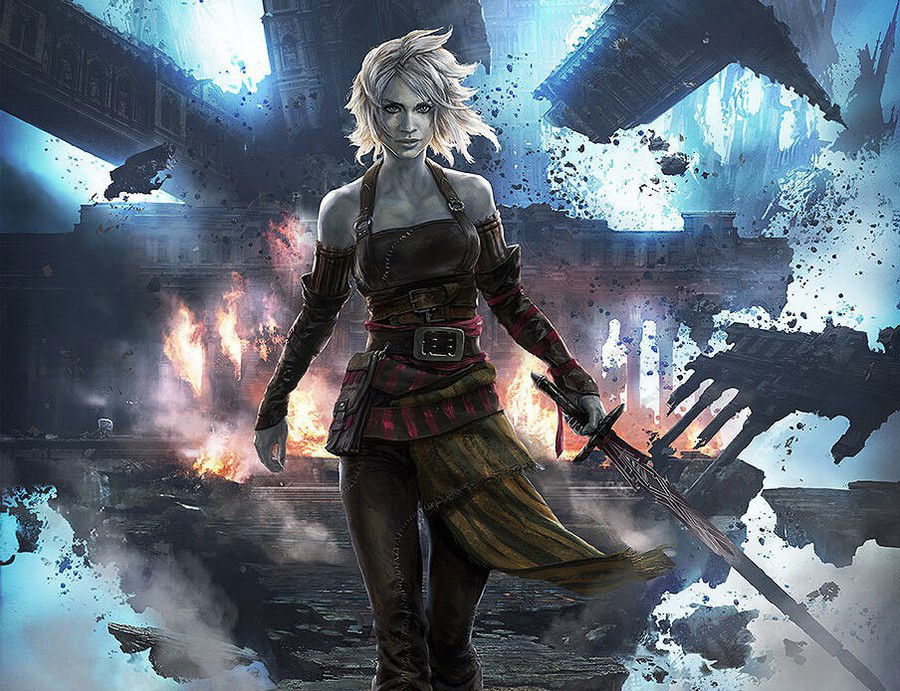 Nahiri is a kor planeswalker native to Zendikar. She is a lithomancer — a mage with powers over crystals, gems, and rocks. Nahiri is very old, having lived in the dawn of civilization on Zendikar and originally taking on the role of the zealous and protective guardian of her home plane. However, many years of her life have made her experience countless losses and harbor resentment for those who let her down. The reason she makes this particular list is her participation in the events of the
Shadows Over Innistrad
block, where she takes on an undisputed role as a villain. A millennium ago, Nahiri allied with the planeswalkers Sorin Markov and Ugin against the fearsome Eldrazi that threatened the multiverse. They created a prison for the monsters on Zendikar and swore to meet again should the monsters break free. Nahiri remained vigilant in her lair, and when the Eldrazi first escaped their prison, Sorin and Ugin did not come to help. Indignant, she went after Sorin at his home plane, Innistrad, to question him as to why he hadn't made his appointment, only to find he was busy with his own affairs. The two engage in a battle that ends with Sorin imprisoning Nahiri in
Helvault
. She managed to free herself only centuries later and returned to Zendikar only to see her homeworld ravaged by the Eldrazi. Driven by rage and determined to exact revenge on Sorin, she created a network of cryptolites on Innistrad that drove Avacyn insane and lured the Eldrazi titan Emrakul to the vampire's home plane, causing unprecedented devastation. In a cathartic moment of her revenge, Nahiri used her lithomancy to trap Sorin in a stone, from where he would have a privileged view of the destruction of his beloved home being razed to the ground by Emrakul. Nahiri also appears as the main antagonist in
Zendikar Rising
, where she takes control of the
Lithoform Engine
to calm the chaotic effects of the plane's mana and thereby make Zendikar a safe and prosperous world again. Speaking like that, it seems to be a noble motive, but the act would also have serious consequences for Zendikar's biomass that Nahiri wasn't concerned about. Her plans were thwarted by
Nissa Revane
and
Jace Beleren
, with Nahiri vowing to exact revenge on Jace in the end. Considering what happened with Sorin and Innistrad, I wish Jace good luck.
7 - Ob Nixilis
Ob Nixilis is an ambitious, vile demon planeswalker and 100% deserving of being on this list. During the
Battle for Zendikar
block, he was one of the Gatewatch's main enemies, literally raising hell while the heroes were trying to eliminate the Eldrazi threat and save Zendikar. However, Nixilis' history of unforgivable acts was well established long before the Gatewatch crossed his path. Ob Nixilis was once human. He was a general on an unknown war-torn plane and believed that all society was doomed to self-destruction and that the only thing that mattered was extracting as much as possible before collapse occurred. After being bested by opponents in battle, he found an ancient demon summoning chamber and then sacrificed his last remaining soldiers to summon the demons and claim victory. However, the demons saw the true desire in his heart and killed every living thing in his world. Ob Nixilis's spark ignited as he walked away from his dead plane after he finally realized the futility of life and all his ambitions. After his ascension, he began to conquer other planes. Eventually, Ob Nixilis went to Shandalar and acquired the mighty
The Chain Veil
, which cursed him and made him acquire the demonic form he has today (quite appropriate, by the way). He later went to Zendikar, hoping to use his rich mana to purge the curse and restore his original form, but lost access to his spark as a result of Zendikar's powerful and chaotic mana. Deprived of much of his power and prevented from traveling between planes, Ob Nixilis studied hedrons for centuries, discovering that he could regain his spark and that the only cost would be the complete obliteration of Zendikar. At one point, as Gideon Jura's troops attempted to imprison the titan Ulamog within a hedron network, Ob Nixilis slaughtered some Kor guards and stole the hedron's power for himself, reigniting his spark. In a final act of revenge against Zendikar, he destroyed the hedron network and awakened the slumbering Eldrazi Titan, Kozilek. During the War of the Spark, he fought against the Dreadhorde. With no affection for either the Gatwatch or Bolas, he sought gratification in random acts of torment against the people and animals of Ravnica. He absorbed the souls of thousands of Eternal zombies he had killed, greatly increasing his power and causing his body to double in size. In my opinion, Ob ​​Nixilis is one of the strongest contenders for the role of the greatest villain in the multiverse, vacant since Nicol Bolas was defeated during the War of the Spark. In his prime he was a conqueror of worlds, and while we're not too savvy with these plans he supposedly took over, I see him as a Darkseid or Thanos: the archetypal military tyrant with boundless ambition. It has been announced that he will be featured in
Streets of New Capenna
, the next Standard set after
Kamigawa: Neon Dynasty
.
6. Tezzeret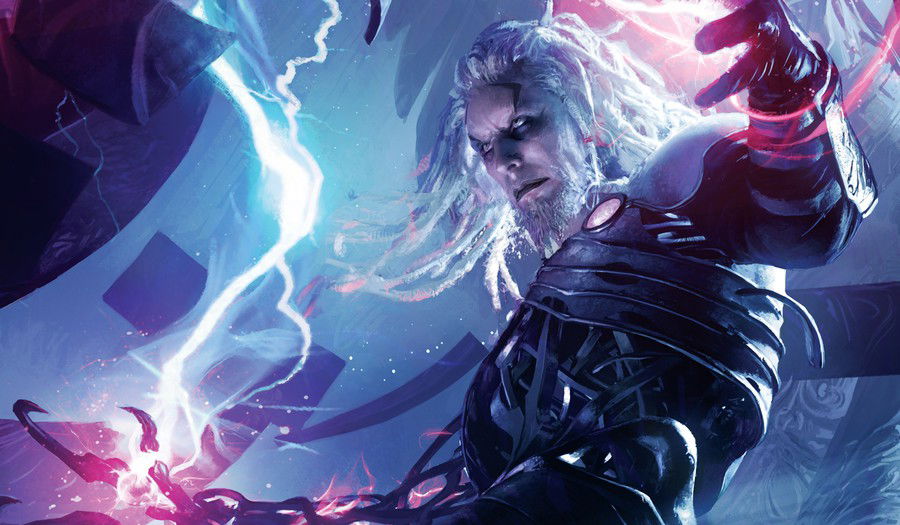 Tezzeret is a planeswalker native to the plane of Alara. He was born in Esper, a place ruled by a magocracy with ideals of transhumanism. His specialty is the manipulation of artifacts and, like everyone on Esper, he has body parts replaced with implements of etherium, a magical metallic alloy. The driving force of his personality is a super villain's lust for power and knowledge-classic-and he's prone to punishing people who have failed him in harsh and brutal ways-and that's only if he thinks he'll need them in the future; otherwise he kills them without any mercy. The circumstances that triggered the awakening of Tezzeret's spark made him planeswalk to Grixis, where he was sort of "forced" to serve Nicol Bolas in exchange for his life. From then on, he acted as the elder dragon's agent on many occasions, but always acting in parallel according to his own goals. At one point, Tezzeret plotted against his master, and allied himself with Jace Beleren to use his telepathy to ensure that none of Bolas' spies discovered his plans. However, the plan didn't work out and Tezzeret blamed Jace for the failure. He spent more than six months tracking Jace, thirsting for his blood, until eventually the two were pitted against each other. Tezzeret captured and tortured Jace before he could escape, and in a final battle, the telepath tore Tezzeret's mind apart. Nicol Bolas, however, recovered Tezzeret's body and rebuilt his mind to that of an obedient and controllable servant. From now on, his life would be reduced to committing all kinds of atrocities for the elder dragon. Because of his association with Nicol Bolas, Tezzeret was one of the Gatewatch's greatest enemies, having confronted them a few times. In Kaladesh, he infiltrated the Consulate to confiscate all inventions displayed at the Inventors' Fair and arrest the participants, including the winning
Rashmi, Eternities Crafter
and her creation - the
Planar Bridge
. He would later take control of this artifact and use it to transport Nicol Bolas' Dreadhorde to Ravnica, thus initiating the War of the Spark. With Bolas's defeat in the War, Tezzeret was also defeated, but still in possession of the Planar Bridge and finally freed from servitude. He is now a free individual to pursue his own ambitions and is under the control of a powerful device capable of transporting inorganic matter across the planes. He was last seen recently in an as-yet-unexplained alliance with Jin-Gitaxias and was involved with Tamiyo's compleation. What would his motivations be with the new Phyrexians? Will we see him take over the leadership of New Phyrexia by becoming a new Father of Machines? In my opinion, he has the profile for that. The only certainty is that Tezzeret still has a lot to do before achieving such a feat.
5 - Xenagos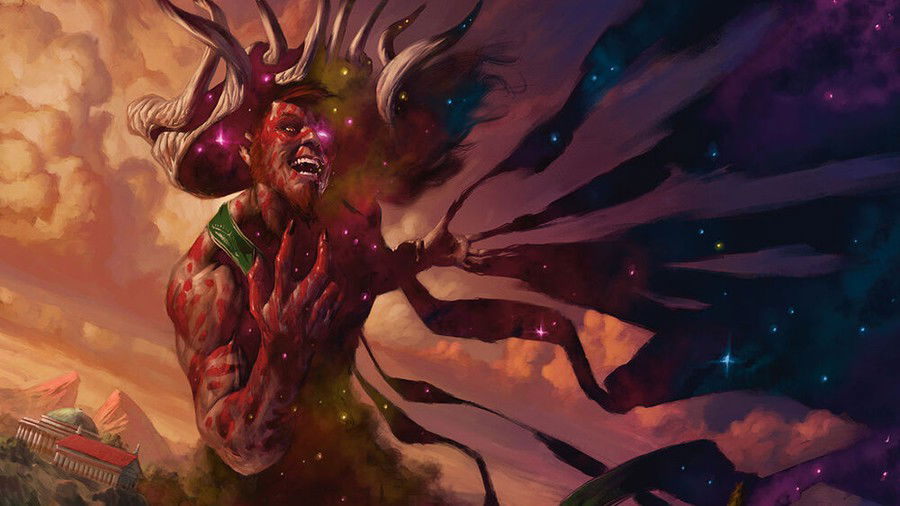 Xenagos was a satyr planeswalker who raised hell on Theros - in particular,
Elspeth, Sun's Champion
's life - during the plane's first block. This villain's story of violence and ego began before he was even born, killing his twin while they were still in their mother's womb. After giving birth, Xenagos' mother knew he was destined to be something special. Unlike the others of her kind, she stayed and tried to raise the child. It was a big mistake.
Xenagos displayed a rampant disregard for life from an early age, killing another child and prompting his mother to flee with him from Setessa. But he didn't stop there. At the age of six, he started trying to murder his own mother. He seemed impressed by his mother's ability to overcome his repeated attempts, but all she wanted were answers. The answers she got were confusing and terrifying, as she saw visions of her son arise to defy the gods themselves. Like every satyr, Xenagos led the life of a hedonist, enjoying a carefree existence of uninhibited pleasure. At some point, this lifestyle caused him to ignite his Planeswalker spark. Xenagos took advantage of his new status and perspective, engaging in revelries elsewhere in the Multiverse and enjoying the new pleasures available to him. But he soon realized a grim reality: that the reach of the gods was meaningless outside Theros. After the trauma of this revelation and disillusioned with senseless hedonism, the satyr became progressively more ambitious. He later returned to Theros only to feel bored with his former hedonistic lifestyle, soon realizing that the gods were a farce he was no longer willing to participate in, and from then on, his ambitions evolved into a desire for absolute divinity. He discovered that the power of the gods stemmed from the devotion of his followers, and so he devised a masterful plan that would make him one. Xenagos first sent hordes of monsters on a massive attack on Theros' three main poles, causing chaos and terror. During a minotaur siege on Akros, the armies led by Elspeth emerged victorious and a great celebration was held. Xenagos used the party as the catalyst for his rise as God of Revels using Elspeth as a scapegoat and causing the sun champion to be banished. Now a deity, Xenagos has fostered chaos and distrust of the rest of the pantheon in the populace of Theros. Fortunately, his position as god would not last long, for just a few days after his ascension, Elspeth and her friend Ajani went to Nyx—the home of the gods—to settle the score. After an uphill battle, and armed with the weapon
Godsend
, capable of killing a god, Elspeth impaled Xenagos and killed him. Considering that both gods and planeswalkers tend to live a long time, Xenagos even had a very short existence, but it is undeniable that in the short time he had, he was able to accumulate enough power and destruction to deserve to be here among the greatest villains of the Multiverse.
4 - Heliod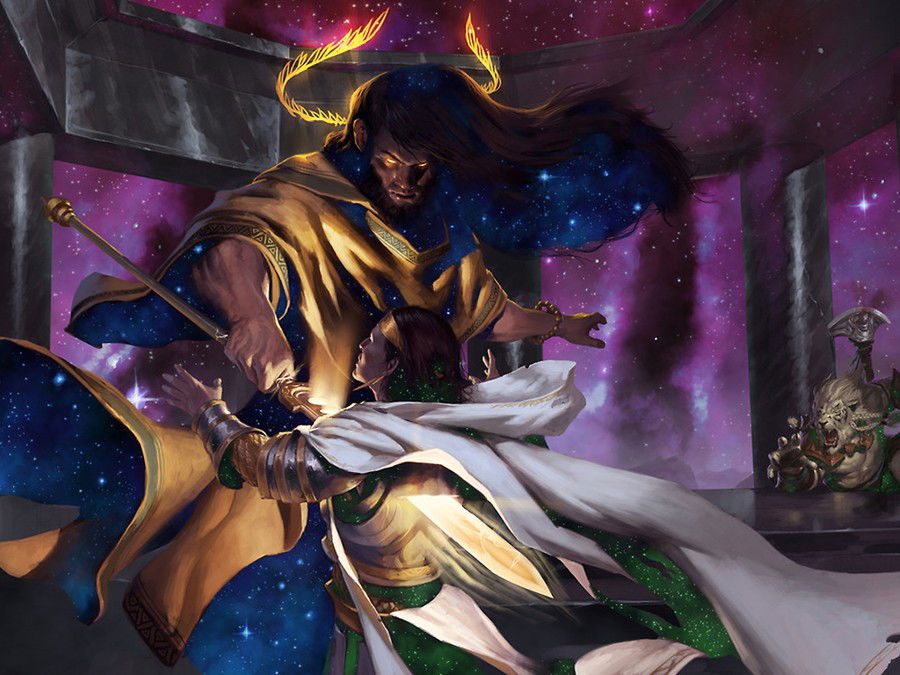 One of the worst types of villain is the one who plays nice. This is the case of Heliod, the God of the Sun at Theros' pantheon. Behind the appearance of a benefactor and patron deity, Heliod demonstrates a strong capacity for arrogance. He calls himself "the lord of the pantheon" and "the greatest of Theros' Gods", demanding praise from both mortals and other gods. This puts him in direct conflict with
Purphoros, God of the Forge
, who challenges him on these claims. This feud inevitably causes a schism across the pantheon, with most gods supporting one or the other.
But jealousy and pettiness are common among theTheros gods, and of course that alone doesn't justify Heliod's position in this ranking. It turns out that this chronic need for worship and self-affirmation also led him to hate Elspeth. The sun god had cultivated a mixture of envy and fear for the planeswalker from the moment he met her. This is because she possessed the Godsend, a weapon created by Purphoros capable of killing a god. This, coupled with the fact that Elspeth has accumulated glories and become a very popular heroine on Theros, motivated the sun god to kill his own champion at the end of the saga in
Journey to Nyx
. Fortunately, retribution came to him later in
Theros Beyond Death
, when the legend of Elspeth ironically eclipsed the devotion and respect mortals felt for Heliod himself. In the end, Elspeth herself - who had managed to escape the world of the dead - defeats him using the spear
Shadowspear
and the humiliated Sun God is imprisoned by
Erebos, God of the Dead
in the Underworld, forever.
3 - Elesh Norn & New Phyrexia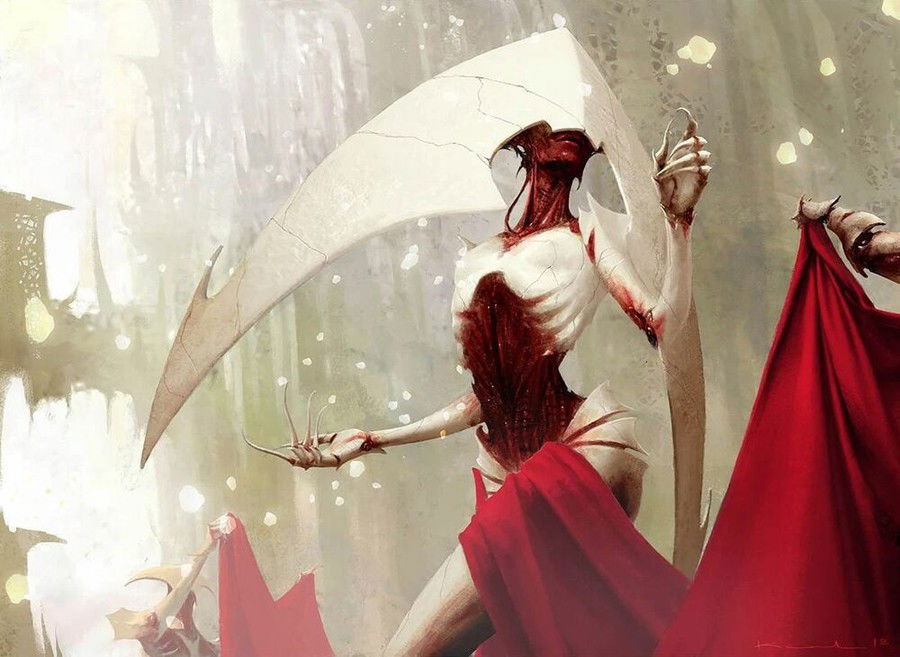 There is little to be said for
Elesh Norn, Grand Cenobite
, the white praetor of New Phyrexia. There isn't exactly an extensive list of gruesome feats she has done in canon, although she has certainly performed several. The only and absolute reason she's here in the respected Top 3 is the simple fact that she's a Phyrexian... but not just any Phyrexian. Norn is a highly manipulative and fascist individual, subtly influencing his own faction to fulfill her wishes. Not only is she leader of the Orthodox Machine - the white mana-aligned Phyrexian faction - but she has also assumed the position of ruling praetor in New Phyrexia by conquering the territories of two other praetors,
Sheoldred, Whispering One
and
Urabrask the Hidden
, as well as exerting a certain control over
Vorinclex, Voice of Hunger
. Given this scenario, it is likely that Elesh Norn is currently occupying the throne of "Mother of Machines", unoccupied since Karn abandoned the plane. Anyway, it's been a long time since we visited New Phyrexia and little is known about what's really going on there. But what we can say with absolute certainty is that, as witnessed in the Yawgmoth era, the Phyrexians are one of the greatest threats to the Multiverse, and they are plotting something huge and fearsome.
2 - Eldrazi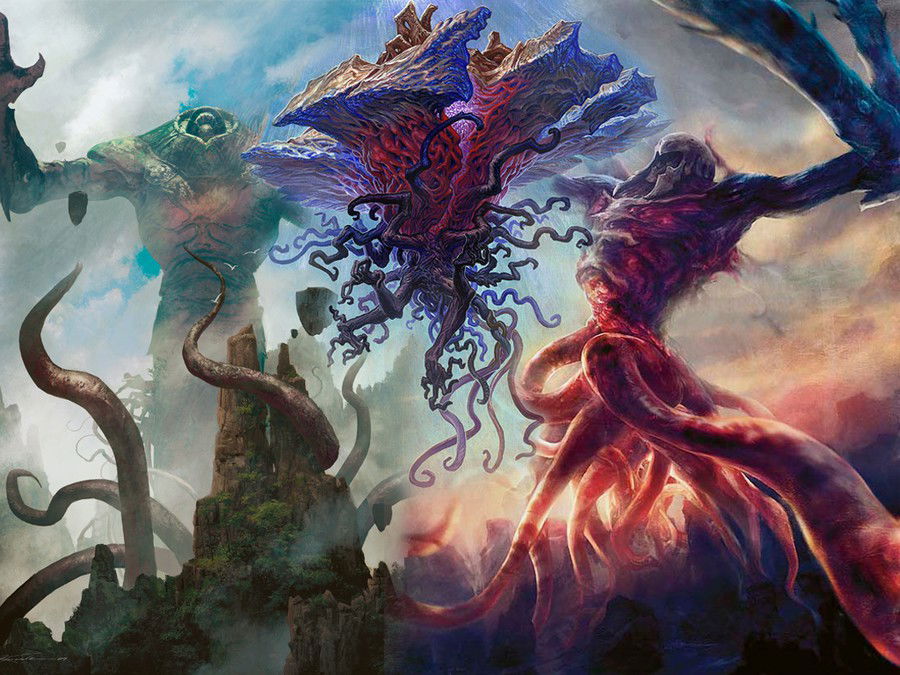 The Eldrazi are ancient, cosmic beings who travel the multiverse, devouring entire planes. If that's not reason enough to deserve the second position in the rankings, I don't know what else it could be. They first appeared in 2009's
Rise of the Eldrazi
, and have since become a source of fascination for MTG players and absolute terror for the poor Zendikar denizens. Clearly inspired by Lovecraftian mythology, the three Eldrazi titans -
Ulamog, the Infinite Gyre
,
Kozilek, Butcher of Truth
and
Emrakul, the Aeons Torn
- were originally beings native to the Blind Eternities and not they possessed physical form or color alignment, but could physically manifest on the planes taking the form of colossal creatures with an alien appearance. From each of the three titans, spawns and scions emerged and reproduced as extensions of their progenitor, consuming everything in front of them without any apparent criteria. Eldrazi consume all the mana of one plane until its virtual collapse, then move on to the next. It is said that the purpose of these beings' existence, as far as is known, was only to satisfy their infinite hunger, although the titan Emrakul once demonstrated a certain awareness and capacity for abstraction. The elder dragon and planeswalker
Ugin, the Spirit Dragon
once mentioned that the existence of the Eldrazi titans is essential to the maintenance of the multiverse itself, but without going into too much detail. Considering that he had many years to study these beings, we can conclude that at least the information is reliable, which makes enemy Eldrazi even more difficult to defeat.
If killing them would jeopardize the integrity of the multiverse, then the best alternative to stop them would be to imprison the titans. This is what Ugin, Sorin, and Nahiri did thousands of years ago on Zendikar, which took a great deal of effort from the trio as they created a colossal network of stone hedrons to trap the monsters. This drastically altered Zendikar's nature, making the plane's mana unstable. But as low dust doesn't sell booster packs, it was evident that at some point or another the Eldrazi would have to break free. This happened in the
Zendikar
block thanks to the planeswalkers Jace, Chandra and Sarkhan - in a scheme properly handled by Nicol Bolas. The result doesn't need to be explained much: destruction and death on a massive scale. Zendikar was almost driven to complete collapse were it not for the efforts of the Gatewatch - the super-team made up of Gideon, Jace, Chandra and Nissa - which, incidentally, was originally founded with the specific goal of eliminating the Eldrazi threat. After much effort and over the course of 4 sets, the group managed to destroy the titans Ulamog and Kozilek in Zendikar (to Ugin's displeasure) and imprison Emrakul on the moon of Innistrad, where she remains to this day.
1 - Nicol Bolas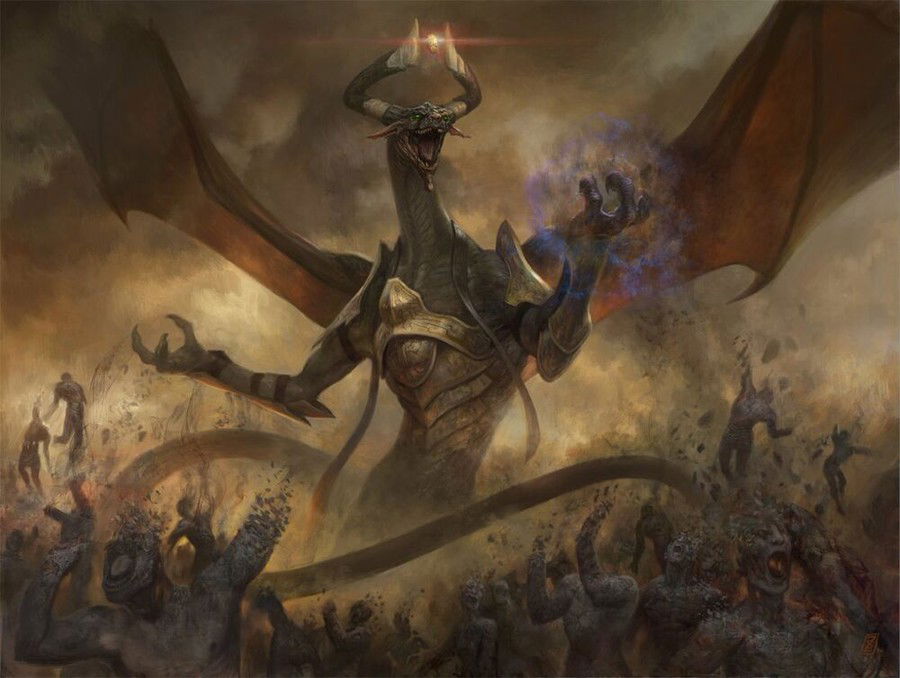 As was to be expected, the first ranking position would go to none other than the elder dragon Nicol Bolas. The Eternal Serpent, the Dragon God, the God-Pharaoh of Amonkhet... and arguably the greatest villain in the post-Mending MTG Lore. Bolas embodies the archetype of the omnipotent and omniscient villain. Owner of a wisdom and intelligence unattainable by any mortal, Bolas is always one step away from his enemies and has the perfect plan for everything. At one point, Bolas was the most powerful planeswalker in the Multiverse. Along with his twin Ugin, they are possibly the oldest living beings. His hallmark is his elder dragon touch, an innate ability that causes a mind-shattering effect with the slightest caress. Furthermore, as an elder dragon and old-walker, Nicol Bolas has an unrivaled arsenal of spells at his disposal that make him a virtually invincible opponent for any archmage. Such a formidable enemy would require no less than a legion of united planeswakers and an incredibly favorable convergence of events to be defeated, as for eons all who tried alone failed. The list of atrocities committed by this super villain is too extensive to mention in its entirety, but here is a selection: - Conquered and decimated entire populations. - Killed his own brother, Ugin (kinda). -Manipulated Liliana Vess into making pacts with four demons that would enslave her soul. When she hunted and killed them all to free herself, Bolas revealed the "fine print" of the contract, which said that if the demons were destroyed he would be the new pact holder, thus acquiring the servitude of the necromancer. -He Corrupted the population of Amonkhet, causing them to work hard for generations to create a gigantic army of enhanced undead for his personal use. When he finally returned to claim his army, Bolas rewarded his Amonkhetian subjects by simply killing and destroying everyone.
-He induced Jace, Chandra and Sarkhan to release the Eldrazi on Zendikar (for what reason, we still don't know). -He caused the War of the Spark on Ravnica, killing thousands, maybe millions of people in an attempt to become a Planeswalker God. Bolas was finally defeated at the end of the War of the Spark in an epic finale to a saga that has been developed in countless sets over almost a decade. He currently finds himself without his planeswalker spark and trapped in the plane that was once his Meditation Realm, turned into a prison specifically for him by his brother Ugin.
Conclusion
I hope the reading was fun. But now comes the most important part, where you leave your opinion. What do you think of my list? Do you agree with it? Would you change any position? Would you add any other villains? I look forward to your comment. With that, I'll stop here and see you in the next article. Thanks