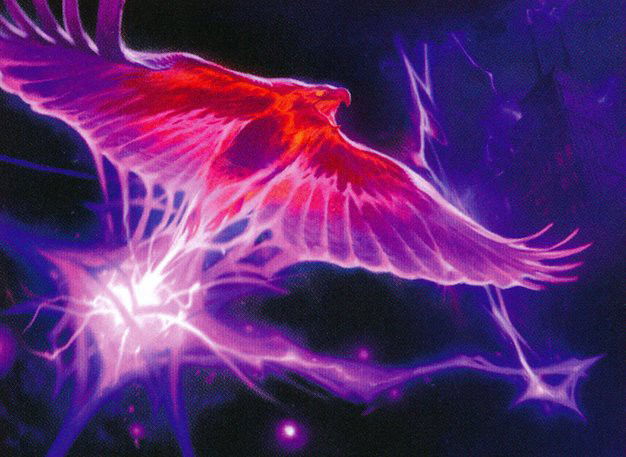 Modern Deck Tech: Izzet Phoenix is back!
08/03/21
0 comments
Adventures in the Forgotten Realms and Modern Horizons II made Izzet Phoenix come back from the ashes!

By Pedro Braga

translated by Romeu

revised by Tabata Marques
Edit Article
With Modern gradually becoming a lite version of its older brother, Legacy, the new cards released need to prove increasingly cheaper, efficient and able to show value at various moments in the game. Unfortunately, the game's latest set, Adventures in Forgotten Realms, has different priorities than Modern, bringing in creatures that will normally be quite useful by balancing Standard after the next rotation, or making Commander more fun. Luckily for us, we can always count on the game's R&D staff to create some card, bringing us the
Demilich
.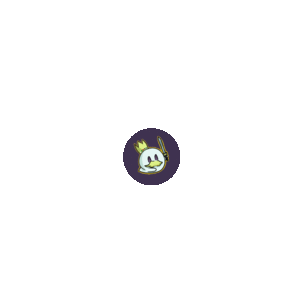 Demilich is in the Free Spell category, that is, it is a card that can be cast without having its mana cost paid or without changing the amount of mana in your pool, once you meet certain conditions. This clever little skull decreases its cost by one blue mana for each instant or sorcery played previously on the turn. Normally, this would symbolize at least four spells costing one mana, but with other free spells like
Lava Dart
,
Manamorphose
and
Gut Shot
we can get this creature on the field even on turn two depending on the content of our hand. The obvious home for Demilich are Izzet decks focused on using several spells in a row, such as UR Prowess, currently acclaimed deck. But if we look deep into the chest of our forgotten memories, we will find a long-dead deck, but with that same premise, Izzet Phoenix that is now turbocharged with this new addition
The deck
Demilich
has appeared in more than one build of Phoenix on Modern so far, managing to do 5-0 results in leagues, but the one we'll be using at the moment is the list built by AHammer.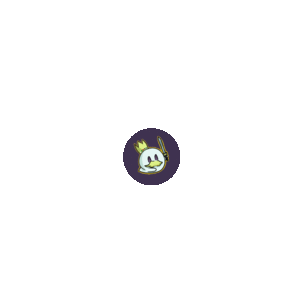 The Creatures
The heart of this deck lies in the pair
Arclight Phoenix
and
Demilich
. The phoenix emerged a few years ago in Guilds of Ravnica, and is characterized by its ability to respawn from the graveyard at the beginning of your combat phase if you've played three or more instants and sorceries previously that turn. This creature created a whole new and popular deck around itself, both in Standard and Historic, where I used it, as well as in Modern. I must say, both for me and for most players who used it, this deck is considered one of the most exciting. Its standard
modus operandi
was to find a way to put the Phoenix in the graveyard with some card, like
Chart a Course
, and keep casting spells over and over, to finally return all the phoenixes in the graveyard to the battlefield with Haste. This deck was everything an Aggro dreamed of, as it was permeated with consistency and never went into what I call "The Open Coca-Cola Mode", which is when the deck's gas runs out. With cards that allowed you to draw and discard both blue and red, the deck always had a handful of spells that would trigger the return of any phoenixes your opponent had previously been able to deal with. The deck was pure Tempo Juice, which allowed you to easily deal with anything the opponent presented while keeping your threats. Unfortunately, the devaluation of this deck in Modern started to occur when
Faithless Looting
was banned, which for a very low cost allowed you to increase your hand and get rid of unnecessary cards (or cards that would be good in graveyards, such as
Arclight Phoenix
). Coincidentally, three is a number very similar to four. Thus, the simple act of you preparing your phoenix to rise from the graveyard is capable of leaving the
Demilich
costing only one mana or even for free, casting only one more spell. And further improving the composition of this duo, the graveyard full of spells is an extremely appetizing invitation for the
Demilich
, who takes advantage of it in both of his abilities, allowing him to return from the graveyard or cast spells from there when attacking. Thus, the act of using several spells in a row to reanimate your
Arclight Phoenix
is also an act to cast the skull.
The third member who cares about the spells being cast is on the sideboard. Once the phoenix's natural partner,
Thing in the Ice
has lost some of its usability, but it still serves to contain the advance of extremely aggressive decks that use creatures as their base, both in its initial form which is endowed with a large toughness, capable of stopping attacks from small creatures, and when it transforms into a monster and activates its ability to return all other non-horror creatures to their owner's hand.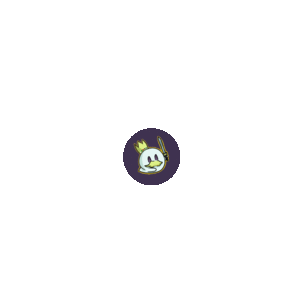 Finally, we have two creatures that don't care about the number of spells you cast, but about their presence in the graveyard.
Dragon's Rage Channeler
is the new
Delver of Secrets
, but with some perks, such as filtering the top of your deck with every instant or sorcery cast. All of this to achieve the delirium mechanic, which with four different types of cards in the graveyard turns her into a 3/3 flying. Filling the graveyard is essential, both to use your
Demilich
, which can be cast from the graveyard exiling instants and sorceries along with paying other costs, as well as to pay the
Murktide Regent
's Delve, which will be a creature with enormous power and toughness, capable of subverting the game to your advantage. Also, the Regent has a very interesting synergy with the
Demilich
, gaining counters whenever the skull attacks, exiling a spell as a result, like when you exile spells to recast it, the
Murktide Regent
will gain counters, and it will be strengthened thanks to its ability. The creatures in the deck are powerful and usually come in for a minimal, if not free, cost. It's not hard to create pressure on the game board with these creatures coming in again and again and with the high flow of spells growing them or enabling their entry.
Free Spells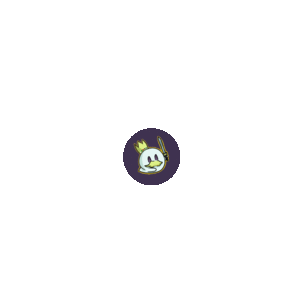 To make it easier for our creatures to take the field and grow quickly, we have a selection of very low-cost spells, but we especially use cards that can be cast for free. First, we'll talk about
Manamorphose
, which deviates a bit from the Free Spell pattern. It can't be used when there's no mana available, unlike the others, but when cast it gives you the same amount of mana it costs in normal situations, in addition to allowing you to draw a card, replacing it in your hand. So, this instant spell ends up giving you back the amount invested in it, but it allows you to select the mana colors you'll receive, while giving you a new card to use, increasing the count of spells used that turn, and filling your graveyard, making it virtually free. Now, a spell that can be used even with all your mana sources depleted is
Gut Shot
, which allows you to pay two life instead of its mana cost. In addition to doing everything the deck needs, helping count the total number of cards cast in the turn, filling a graveyard, etc., it's also perfect for giving your opponents small damage or even getting rid of
Noble Hierarch
,
Arbor Elf
and other mana dorks.
And finally
Lava Dart
, which can be cast for free from the graveyard by sacrificing a Mountain, which is usually left over on the battlefield, since this deck uses very few lands.
Lava Dart
is quite interesting because it is very commonly cast twice in the same turn, first paying its cost and then in the graveyard with its flashback cost.
Draw spells
As mentioned before, the deck draws a huge number of cards, always maintaining the hand, which remains full throughout the game, but we also need spells that allows us to discard cards, so we can send
Arclight Phoenix
to the graveyard, as well as other cards that will activate
Dragon's Rage Channeler
.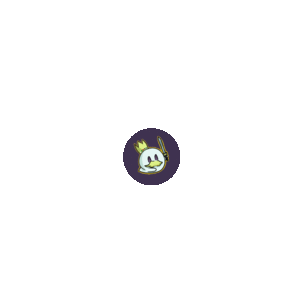 Unfortunately, we haven't been able to rely on
Faithless Looting
since its banning, but we do have other cards that allow you to replenish cards while discarding the useless ones,
Izzet Charm
and
Chart a Course
, which can sometimes only be used to draw two cards, when used after attacking.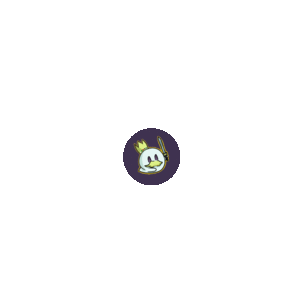 We also have several cantrips, cards with low cost and that are replaced, making a small effect. In this deck, this effect is usually top manipulation, helping us with the next draws, like
Serum Visions
, for example. Another interesting cantrip is
Thought Scour
, which will mill two cards from the target player's deck and draw a card. The target will usually be ourselves, helping to turbo-charge our graveyard for
Dragon's Rage Channeler
and maybe putting in some
Arclight Phoenix
.
Strategy
The deck is full of features that will make ostensible use of a gameplay feature called "Tempo", which does not refer to the clock but to the pace of play. When we destroy a creature that the opponent has spent all his mana to cast, we protect a creature that has been targeted by some of his spells, among other actions that affect the opponent's pace, we affect their Tempo, and that's what the deck does the best. An example of a card that is the pure meaning of Tempo is
Lightning Bolt
. With this card, we can do a little of everything and supply different scenarios. Destroy an attacker, destroy a planeswalker and in the case that will give us more value, destroy a
Birds of Paradise
in turn 1, in which the opponent has based all his hopes on developing the game faster in the next turns. In other cases we can also use the Lightning directly on the opponent, causing damage to them and helping to close our game, generating Tempo for us, instead of harming the opponent's. Another card that works similarly is
Izzet Charm
, which does a bit of everything, rewarding us with its versatility. Whether you need to close damage to destroy a creature, counter an opposing spell, or discard a Phoenix from your hand while replenishing it, the amulet can supply all your needs, no matter at what stage of the game Your basic strategy is simple, find a way to put
Arclight Phoenix
on the graveyard, or get a
Demilich
in your hand, and start casting spells with everything you've got until you can play them for free to start your onslaught.
Dragon's Rage Channeler
and
Murktide Regent
are not considered secondary options, as they are strong enough to take the game on their own without difficulty. But still, the deck is built to prioritize
Demilich
and
Arclight Phoenix
, and both Regent and Channeler works well as a result of how the deck is built. Still, I reiterate, they are great options, and you should prioritize whichever comes first. The difficult part is in managing the Tempo of the match, knowing how to make the decisions that will most harm your opponent's field and will allow you to open up the advantage. Which creatures to destroy and when, the right order of spells to use to maximize your draws, and the number of cards cast. Overall, UR Phoenix's strategy is simple, but full of minutiae and situations that you need to learn to master.
Sideboard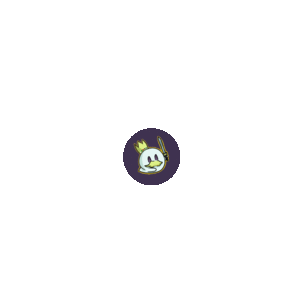 The sideboard collaborates a lot with its game plan, opening up the range of plays with bounces like
Vapor Snag
, counterspells like
Flusterstorm
that benefit from many spells being played beforehand and many other tools capable of slowing the opponent's pace, destroying artifacts with
Abrade
, which also serves to destroy smaller creatures, and playing against greedy manabases with
Blood Moon
.
Conclusion
Overall, Izzet Phoenix is a deck that has what it takes to get back to the top, and the additions received in Modern Horizons 2 and Adventures in Forgotten Realms only help the deck to grow into a new threat. Phoenix was my darling in Historic when I started playing the format at Magic Arena. I've always liked Izzet and Temur as color combinations and find Tempo strategies to be the most challenging and eye-catching in Magic, so a deck that pairs UR Prowess with my Pet Deck from Historic is quite a treat for me, and I can tell I had so much fun writing this article. Maybe with the arrival of Historic Horizons in Magic Arena, we might be able to do something similar in the format.