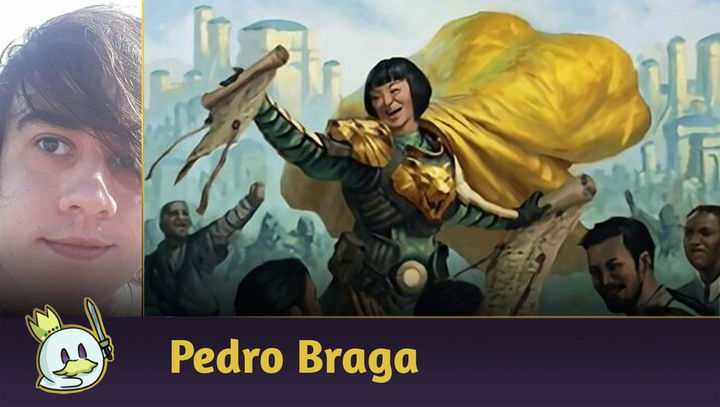 Modern: Top 5 cards from The Brothers' War
09/11/22
0 comments
In today's article, let's review the five best cards from The Brothers' War for Modern!

By Pedro Braga

translated by Romeu

revised by Tabata Marques
Edit Article
In this article, I delved deep into the new set,
The Brothers' War
, even though I'm not a huge fan of the game's lore. To this day, I don't know what the Urza and Mishra brothers are fighting over, but I do know the best cards in the set to use in their competitive Modern decks. That's what we'll explore in today's article: the best cards in the set for the format, exploring new ideas to turn them into deadly war weapons.
Honorable Mention — Arcane Proxy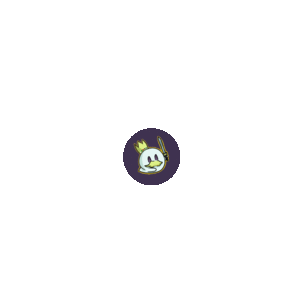 Arcane Proxy
behaves strangely, thanks to the Prototype, which allows it to be cast at a lower cost than what's in the upper-right corner of the card. Casting the card as a Prototype, we have a being that looks a lot like a
Snapcaster Mage
, has the type, power, toughness, but it's not a Snapcaster. Its ability to cast free spells from the graveyard is somewhat meaningless due to the lack of Flash, making that
Counterspell
in your graveyard useless or taking away much of the effectiveness of a
Lightning Bolt
. Still, it could perform as a Budget version of the wizard, making it a great replacement when we look at it financially. You can read an analysis of this card
here
.
5 — Gix, Yawgmoth Praetor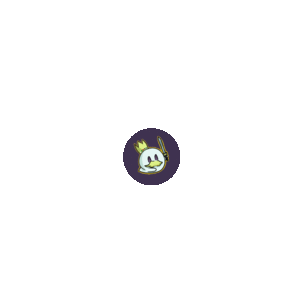 Gix, Yawgmoth Praetor
is a great card, but it has a certain dependence on other creatures to get the most out of its capabilities. The ability to trade life for cards is what made cards like
Necropotence
and
Yawgmoth's Bargain
so strong. And that's what Gix attempts to replicate. However, what made these enchantments great was the ability to do their effects multiple times at will, which we and Wizards now know is a bit too strong. Thus, the Praetor gives us the possibility to choose to pay life or not with each creature that hits the opponent. It means that, of course, we need good creatures to attack the opponent. His second ability costs seven mana, and I can only imagine it being used in the most dragging and time-consuming scenarios in Modern. Even though it's good, it becomes perfect when you have plenty of cards in your hand, which you probably should have gathered through attacks. But what kind of game is that where you have hit multiple times, drawn tons of cards and haven't won yet? Therefore, it
fits much more in Commander
than in the Modern. But who knows?
Gix, Yawgmoth Praetor
is, yeah, really cool. However, the weirdness of how he's driven to his expensive final ability and the fact that he doesn't collaborate with any black deck confines him here, in fifth position.
4 — Myrel, Shield of Argive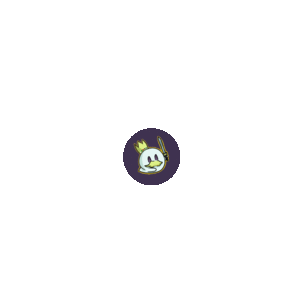 Myrel, Shield of Argive
has everything to be one of the best cards in the set. Being fully aware that four mana is an absurd amount in today's Modern, this card was almost given an Honorable Mention. But then it occurred to me the existence of
Thalia, Guardian of Thraben
and
Thalia, Heretic Cathar
, both capable of slowing down the game well, and on top of being soldiers, which synergizes well with Myrel. By blocking interactions during your turn, Myrel becomes a threat to control and midrange, forcing them to act slower, which rewards weenie decks with tons of small creatures that make up for it in abilities.
Myrel also delivers some tokens, and the only way it could get better, would be to create Human Soldiers, instead of simple Soldiers, which would improve its synergy with certain strategies, making it a solid option for Modern.
3 — Phyrexian Fleshgorger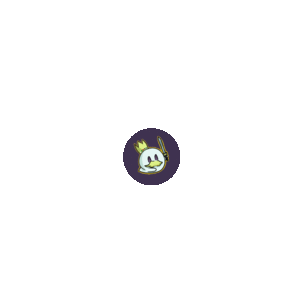 Here we have a very interesting and versatile card. In black midrange decks, they can get it off quickly enough, and Menace coupled with a built-in protection like Ward could make
Phyrexian Fleshgorger
a force to be reckoned with. On the other hand, its common cost is seven generic mana. That in Modern means what? Exactly,
Tron
. When
Phyrexian Fleshgorger
is summoned for that cost, which on Tron means just three lands, the Menace will gets stronger, Lifelink gives more life, and its Ward will practically become a Hexproof. Words fail me to describe how amazing this card can be as an out in the deck that always has a better topdeck, something that Tron always masters.
Phyrexian Fleshgorger
can be wonderful for the deck, perhaps helping to give it a boost, as a variable for the already known
Wurmcoil Engine
, or even as an additional threat on its sideboard to fetch with Karn.
2 — Haywire Mite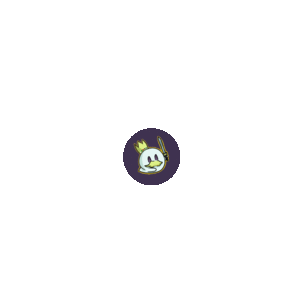 Still in artifacts, we have one that might see tons of play.
Haywire Mite
has the promising ability to
exile
non-creature artifacts and enchantments for the low cost of one mana, which immediately indicates its ability to deal with
Urza's Saga
and all the by-products from it for a low cost. Decks like Hammer Time, which are at the top of the Metagame, suffers by having many targets against it, such as
Colossus Hammer
,
Batterskull
and since it exiles and doesn't destroy, it can even take
Kaldra Compleat
present in the deck or deal with dangerous threats from other strategies, such as
Heliod, Sun-Crowned
, when it usually isn't a creature. A low-cost exile is always an extremely versatile and welcome ability, as seen in
Swords to Plowshares
, but when attached to a body that can be sacrificed, such as in
Sakura-Tribe Elder
it is possible to create great plays where damage is prevented through blocks and the creature sacrificed soon after. Combined with the fact it can be found by
Urza's Saga
and
Karn, the Great Creator
makes this one a standout card for Modern.
1 — Diabolic Intent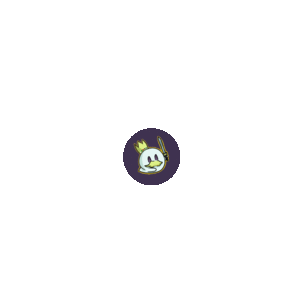 My original intent was to put
Haywire Mite
in this position, since it was a cheap card with a simple, strong, accurate effect that would fit most green decks on the Sideboard. That said,
Diabolic Intent
is a cheap card with a simple effect, strong, accurate and fits most black decks on the Mainboard. A reprint from Planeshift, this spell has the effect of allowing you to sacrifice a creature, then search your deck for
any card
, putting it in your hand. Therefore, we can consider the card as a great tutor. And, making it clear early on, a good tutor is strong in any format. The ability to search your deck for any card and put it in your hand, or even on top of it, is atrocious against your opponents, especially when it comes to cards with no limitations. The possibility to choose from a land that you need and up to a card that will define your game, like a
Temur Battle Rage
, is impressive.
Even with limitations, such as the need to sacrifice a creature, or sorcery-speed, we can clearly see how this card can affect format. Therefore, I see it as the best card in The Brothers' War for Modern.
Conclusion
Lay Down Arms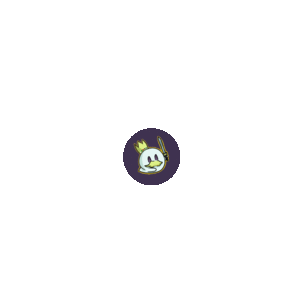 I've seen some comparisons of
Lay Down Arms
with
Path to Exile
and
Swords to Plowshares
, for its low cost. Instead of dedicating an honorable mention position just for that, I come here in my cozy little space to talk about it. Comparing the new white spell with the other two ends up not making much sense, that's because the main quality of these low-cost exiles is their instant-speed and lack of necessary conditions. As much as, yes,
Lay Down Arms
can be useful in formats without the aforementioned spells, it's still a sorcery that depends on the number of Plains you control, which hurts it heavily to deal with bigger threats. Good night everyone, and don't run
Lay Down Arms
on Modern. Until next time!