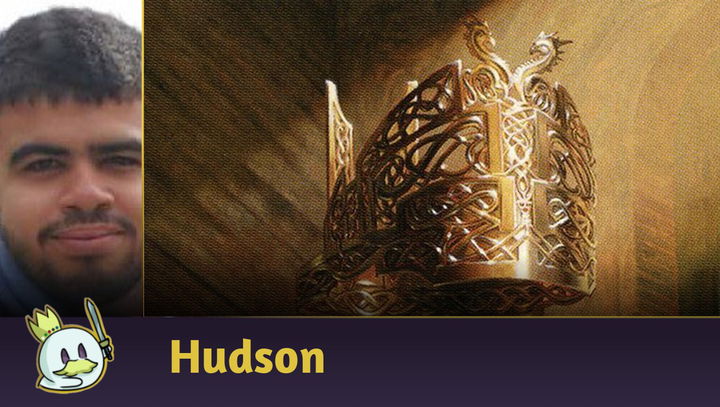 MTGO Commander: Budget Decklists for under 10 tix
Today, I present some fun and powerful Commander Decks that can be built with up to 10 Tix on Magic Online!
By Hudson, 03/22/22, translated by Humberto -
0 comments
Edit Article
Budget MTGO Commander Decklists
Today, I present you some cheap MTGO Commander decklists which can be built for up to 10 TIX, while commenting a bit about them, how they work and their main strategies. If you want to improve or change something, go ahead! One of Commander's fun is deckbuilding. This time, I focused on aggro decks, but I brought decks for all tastes, styles and colors:
Rakdos — Grenzo, Dungeon Warden
Starting our list with a resilient Goblin deck, this Rakdos strays from the conventional mono red goblins (like Krenko, which can also be a good choice). Even so, it manages to be very aggressive, and I've seen it come back from several board wipes.
In addition, the deck has a fun dynamic of being able to bring creatures from the bottom of the library, surprising everyone (for good or bad). The deck will mostly rotate around your commander. With various ways to adjust the top, such as with scry, you'll be able to put creatures to the bottom of your library and bring them into the battlefield with
Grenzo, Dungeon Warden
's ability.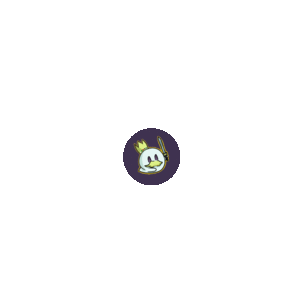 Selesnya — Gaddock Teeg
Our second list today is with
Gaddock Teeg
. Despite being a low-cost commander, this deck ends up being a bit slow, as it goes more towards the Stax & Taxes line — penalizing or preventing your opponents from being able to execute their plays. As we only have 10 tix, I had to opt for cards that are cheaper, but they get the job done. Another problem with this deck is that you will almost always be hated by some opponents, even if you are not ahead in the game, and you may suffer for penalizing the table.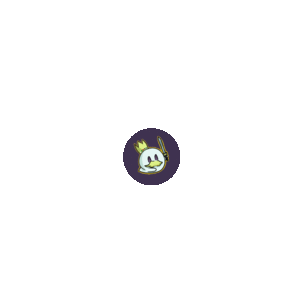 Golgari — Savra, Queen of the Golgari
How to bring a BG deck without
Savra, Queen of the Golgari
and without sacrifice for the sake of victory not being involved? This deck has great board control, while featuring several cards that fill your battlefield with swarms of small creatures that will serve as oxygen for the sacrifice outlets. Most of the time, the deck won't be the protagonist, attacking at every turn, but it can defend itself and wait for the appropriate moment to wreak havoc — all while regulating the board and penalizing its opponents with each death trigger.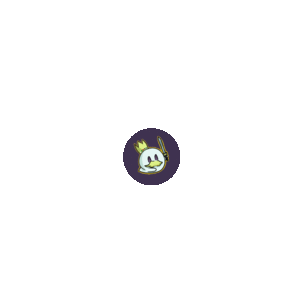 Gruul — Halana and Alena, Partners
A strong Gruul Aggro that no one can fault, bringing all that its colors can do: while green will ramp up and grow, red's fury explodes in massive damage. These two strong women,
Halana and Alena, Partners
, manage to ignite another creature of their own to attack, dealing tons of damage quickly. Most of the deck synergizes well with its commander. The strategy? Defeat all enemies before they know what hit them.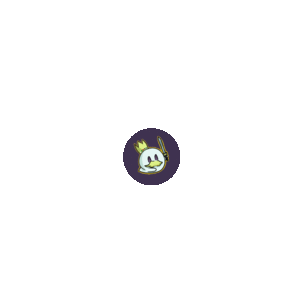 Rakdos — Mogis, God of Slaughter
In this deck, Mogis could be called the God of Chaos instead of
Mogis, God of Slaughter
. Our fifth deck will also bring a lot of Rakdos philosophy: Chaos and suffering! Practically, a masochistic deck, its idea is to create hell on the table, penalizing every player, including you, for pretty much everything. Did you put a land in play?
Damage
. Cast a creature?
Damage
. Breathed?
Damage
. With this deck, games never last long. The problem is understanding how to deal with the hatred of opponents, who will try to take you off the table to stop suffering. Therefore, you must use penalties wisely.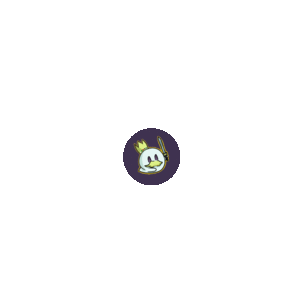 Bant — Rafiq of the Many
One of the two tricolor decks I decided to bring here,
Rafiq of the Many
makes the humiliated go exalted on this Bant list. A kind of equipment-themed mixed with auras, this deck has a simple dynamic: make a massive creature to get to victory. The deck has several protection pieces for your creature and even some already with abilities to protect themselves.
You should advance your manabase at first and then boost a creature with everything you have at your disposal. If everything goes well, and you manage to create a favorable board for our commander, Rafiq can, in one attack, eliminate a player from the table - attacking alone, without aura or equipment, he deals 8 damage (3 power + exalted + double strike). Imagine this with more buffs and/or evasion. This is what the deck should do, but first, always remember to set up the stage.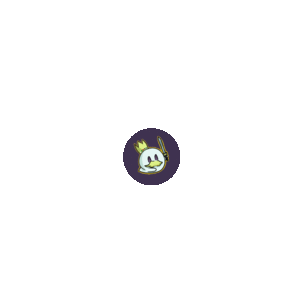 Mardu — Negan, the Cold-Blooded
One of the opportunities we have in MTGO is to be able to use special cards like Secret Lair, which are practically impossible to use in the physical, either for financial reasons, or for the difficulty of getting the card itself.
Negan, the Cold-Blooded
and all characters from The Walking Dead have an incredibly low value on MTGO (some have even been or are legal on Penny Dreadful) and with that, fans of the series can be happy to use them. On the strategy: Negan is a great and fun commander. Every time it enters the battlefield, it causes the chosen opponent to burn neurons thinking about the choice — which will almost always cause you to lose two creatures, and you will create treasures for each sacrificed opponent's creature. The line here is to control the board as you develop your game. Having lots of treasure will make you win the game faster, either because you have more mana available for bigger spells, or for specific cards.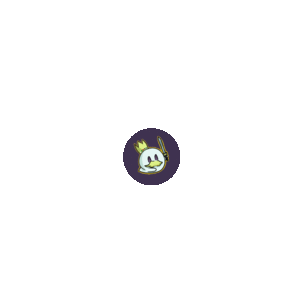 Gruul — Tovolar, Dire Overlord
When we talk about tribal decks, make no mistake: they are not weak. With the release of
Tovolar, Dire Overlord
, this Werewolf/Wolves tribal that once suffered from having a good commander has been boosted. With the ability to draw cards for each wolf or werewolf that deals damage, you have a pretty big advantage. The deck is an Aggro that hits well and hits fast, this is the main line. Form a strong pack to attack in groups to strengthen most of your creatures.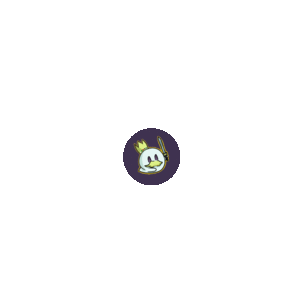 Mono Green — Seshiro the Anointed
In addition to tribal, a family deck, for those who like nostalgia and a lot of history.
Seshiro the Anointed
brings his family and the Orochi tribes into battle in this Mono Green. The center line of the deck is to fill the board with snake tokens to end the game by attacking en masse. Supported by his sons, Sachi and Sosuke, as well as various artifacts and enchantments that buff those little creatures, the deck is a classic Mono Green that must transform plenty of mana into strength and achieve victory.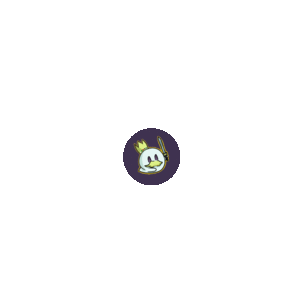 Colorless — Karn, Silver Golem
Our last deck on the list is a colorless deck. Our colleague
Karn, Silver Golem
in its creature version, brings the full potential of artifacts to fit together like gears and generate value together to achieve victory. The initial idea here should be to create dorks and ramp up to have plenty of mana to use the heavier bomb spells and creatures. The weakness to watch out for here is that since your entire deck is made up of artifacts, removals should affect virtually all of your non-land permanents.
Pilot it wisely, and you'll be able to turn steel into glory!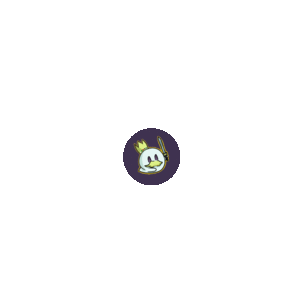 How to rent MTGO decklists free of charge
Today there are 2 large sites that have card rentals for MTGO, you pay a small amount per week or month and you can get a certain amount of equivalent cards to return later. To attract and motivate new players, they have a free rental modality, they are:
Mana Traders
. Use coupon CARDSREALMPAG_OBU for 15% off.
Cardhoarder
. On the first site they offer 7 tix for free rental, the second offers 5 tix for rent also free of charge. With this, you will have 12 tix available to build your deck. In addition, you can also find bulk cards in free bots. They are bots in MTGO that give you cards for free. Here's a list for you to look through the bots list — you might find some useful things for your decks: _DojoTradeFree - 8 cards a day CardhoarderFreeBot - 64 cards every 30 days* CardhoarderFreeBot2 - 64 cards every 30 days* CardhoarderFreeBot3 - 64 cards every 30 days* GoatBotsFree - 8 cards a day GoatBotsFree2 - 8 cards a day GoatBotsFree3 - 8 cards a day
Conclusion
I hope you enjoyed these lists and their proposal, which is to be able to play Commander on MTGO for cheap with some fun and powerful decks. Thanks for reading!