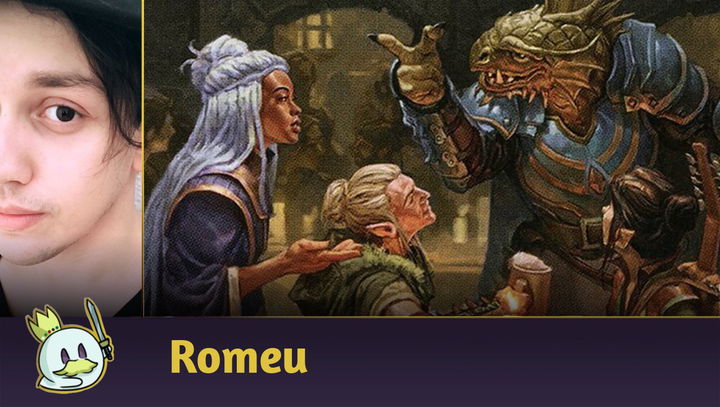 Pauper Set Review - Commander Legends: Battle for Baldur's Gate
05/30/22
0 comments
In today's article, I present my review of Commander Legends: Battle for Baldur's Gate for Pauper!

By Romeu

translated by Romeu

revised by Tabata Marques
Edit Article
The preview season of Commander Legends: Battle for Baldur's Gate has come to an end, and we have arrived at the fateful moment to evaluate it for the eternal formats where it will be legal, such as Pauper. Before starting the review, I need to make a disclaimer: Wizards has confirmed that the new set
won't be available on Magic Online
and will be added to it through future Treasure Chests, meaning we won't directly see its impact on Leagues and Challenges anytime soon, and we'll need to follow up on some tabletop events post-launch to assess the changes to the format.
I don't like the idea of ​​splitting formats between Online and Tabletop again, especially Pauper, and it surprises me that the company has decided not to migrate the entire set to the digital platform, but this is a reality that we'll have to accept in the coming weeks.
Taking the Initiative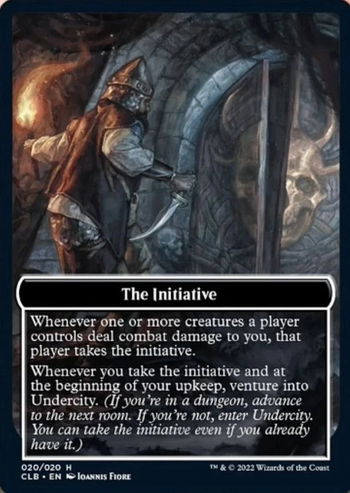 As a set focused on multiplayer games, the new Commander Legends brings a new mechanic reminiscent of Monarch, operating under essentially the same conditions: when a card tells you to take the initiative, you venture into the
Undercity
, and at the beginning of your Upkeep, you advance one room in the dungeon exclusive to this ability. If a creature deals combat damage to you, its controller takes the initiative and ventures into a dungeon room. Since Monarch was one of the abilities that basically changed the competitive landscape for Pauper, would this new feature have the same potential? Well, that depends on which pieces are introduced into the format.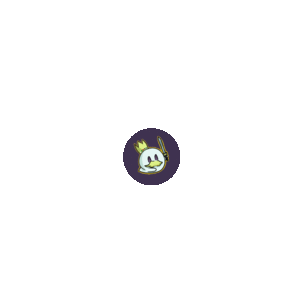 Common creatures with this ability in Baldur's Gate are relatively decent for their cost, but not all of them really should be worth it, and I can imagine situations where this ability has room, as Initiative's biggest weakness is also its advantage: the inconsistency of its effects.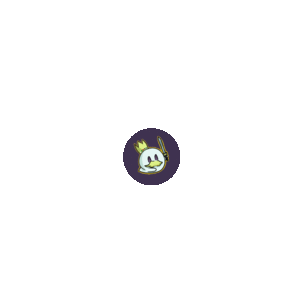 While the first room, Secret Entrance, is of little to no relevance when you're already paying four or five mana to cast a creature with Initiative, the other routes you can take in the dungeon are decent, and a line that goes to Forge > Trap! > Archives > Throne of the Dead Three offers an immeasurable amount of perks that could, eventually, be as beneficial as the four Monarch triggers, as you'll get clock boost, extra reach, draw and put a creature on the battlefield for free, then do it all over again next turn: the
Undercity
advantages, when stacked, are as devastating as or even more than the Monarch. One last important point is that you
can
be both the Monarch and have the Initiative in a game, and triggers occur at different times, one at your upkeep and one at your End Step, and a mixture of both over a few turns will make that any opponent is too far behind to be able to recover. So, among the enablers, which ones should see play in Pauper?
Aarakocra Sneak
seems to be the most relevant option among them because it might create a split slot between it and
Thorn of the Black Rose
/
Crimson Fleet Commodore
in Faeries, and its body 1 /4 with Flying definitely does an impressive job of holding and retaining the Initiative against various creatures with evasion in Pauper, such as the faeries themselves,
Kor Skyfisher
and
Glint Hawk
.
Avenging Hunter
might have a guaranteed slot in Cascade decks, as it can enter the battlefield through
Boarding Party
and
Annoyed Altisaur
, while its body with Trample establishes a gigantic clock which trades with
Myr Enforcer
and forces bad blocks. It will most likely replace
Owlbear
and perhaps render the Temur version entirely obsolete.
Goliath Paladin
is a bit expensive for White-Based decks, but it blocks very well, survives
Galvanic Blast
and can trade favorably against a massive portion of the format. It could probably be a one-of on Boros and Orzhov if the format slows down in the future. Unfortunately, red took the bad side of the coin and I can't imagine any archetype choosing to run
Stirring Bard
over the other options for two-color lists, and a Mono-Red definitely doesn't want to pay four mana for a 0/4. Black has two cards with Initiative, and while
Vicious Battlerager
is better at keeping the Initiative (and Monarch) to yourself,
Underdark Explorer
offers a respectable clock and could even revolutionize the way we build Black-Based midrange, including Mono Black, but I suppose it won't be enough to put them back in the spotlight. Finally, I can't imagine a list that wants to take advantage of
Trailblazer's Torch
, and it would be different if it had some sacrifice effect to deal 2 damage to an attacking creature, or something similar that would help it hold the Initiative. That is, I believe that the new mechanic has the potential to change things in a format where decks are increasingly concerned with having multiple card advantage engines, as their inclusion is relatively easy in most lists and/or already favors existing strategies. This also means another push into the attrition and late-game scenario, disfavoring Aggro strategies that will unfortunately remain low in the Metagame.
The Invokers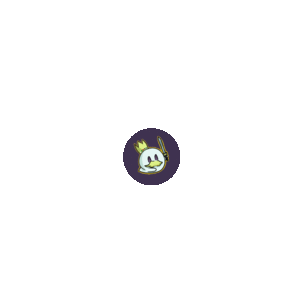 Invokers are one of my favorite cycles as they are great payoffs for ridiculous amounts of mana, and having a new cycle where they can all win the game on their own somehow with infinite mana makes them a great addition to Pauper. My highlight goes to
Silvanus's Invoker
and
Tymora's Invoker
, which offer winconditions for the Simic combo, in addition to also enabling an army of 8/8 creatures with Haste and Trample attacking, or infinite draw in other combos. Unfortunately, I don't know how far their inclusion will be really fruitful for the competitive scene, especially since these combos and archetypes that generate abundant mana have been extremely punished by more interactive games, but I feel fulfilled that all colors now have good payoffs for infinite mana.
The Gates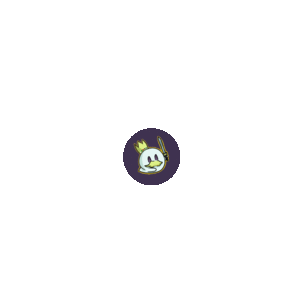 The new Gates are interesting, but they don't do anything relevant as long as the format doesn't have effects that reward the player for playing Gates.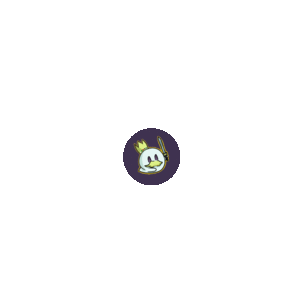 This means it might be a good time for us to re-evaluate the Dragon's Maze Gatekeeper cycle, or
Gatecreeper Vine
, but I'm guessing none of them are enough to establish a deck with this theme, nor do they do enough to justify their conditional use, though some of them do interesting things alongside Flicker effects.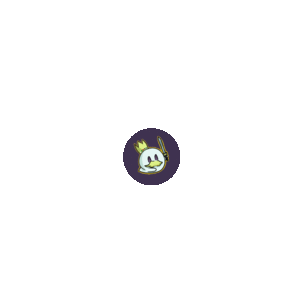 For the same reason, I can't imagine
Heap Gate
or
Basilisk Gate
being relevant in Pauper until the theme is more important, and the new duals don't offer anything new.
White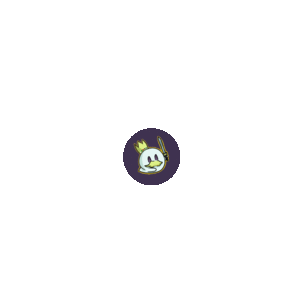 A protection spell for one mana in Instant-Speed ​​coupled to a body with Flying and offering evasion to another creature deserves an honorable mention for the vague possibility of giving Heroic a modal card that can be used as an early-game protection and threat in longer games, although four mana is a steep cost for an archetype that usually has 16 to 18 lands.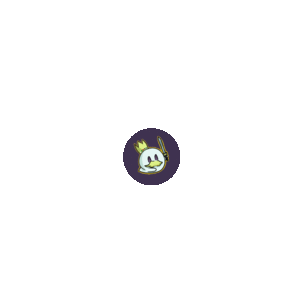 Honorable mention for offering yet another way to exile artifacts, and at Instant-Speed. I believe that
Guardian Naga
will rarely be cast by conventional means, but it can be used in lists more geared towards long games, or where it can be reanimated with
Late to Dinner
.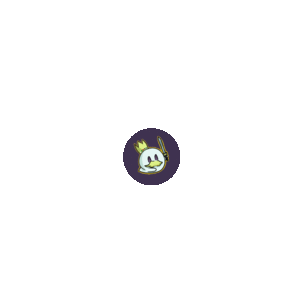 Icewind Stalwart
provides a blink for blink effects: if you cast Ghostly Flicker, you can target anything along with
Icewind Stalwart
and, with its trigger, blink
Archaeomancer
or
Ardent Elementalist
and then return
Ghostly Flicker
to your hand. There are also several micro-interactions that this new creature can offer, and it won't surprise me if it's better than it looks.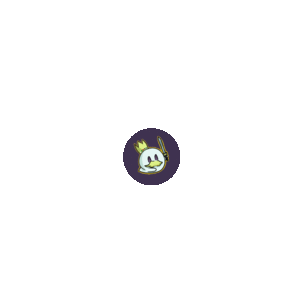 Pegasus Guardian
blink creatures with its Adventure, reusing their ETBs and, if it happens to be cast, rewards its controller for blinking creatures. Can serve as a one-of in Flicker and
Ephemerate
decks.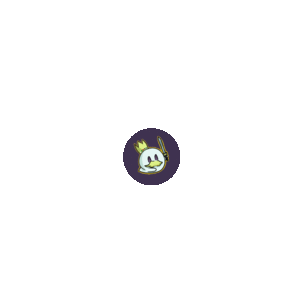 White Aggro decks finally received additional protection against
Fiery Cannonade
(and now,
Breath Weapon
). I don't have much to say about this new Instant because it looks worse than
Prismatic Strands
on most occasions, and the draw 2 effect will rarely be used unless you really need an extra breath and/or end the game on the next turn.
Blue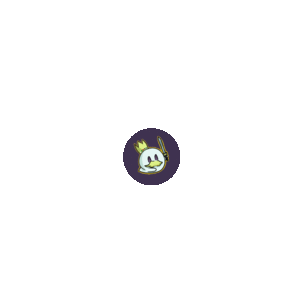 I don't think
Blur
will be very popular, let alone have the potential to replace any other Flicker spell, but the ability to have a recursive draw every turn with
Archaeomancer
could earn it a slot in Familiars.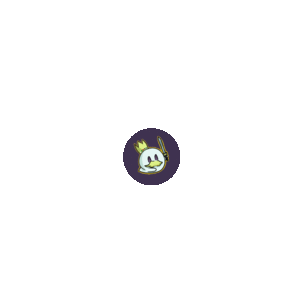 Goggles of Night
is another recurring card advantage engine, it's an artifact, and it turns almost any creature into a
Ninja of the Deep Hours
. The obvious inclusion would be in Faeries variants, where in the past we've seen old versions of Standard add
Mask of Riddles
, and the question is what could we remove to add a copy of it, and if it would really be useful, since
Goggles of Night
does absolutely nothing on its own. Another option would be to run a copy in archetypes with plenty of flying threats creatures or that care about artifacts, but these lists without faeries don't often have blue in their color combination, making it difficult to include the equipment. I would keep the new equipment on my watch list as yet another potential tool for Pauper, but the main decks don't seem to have the space to give it a home these days.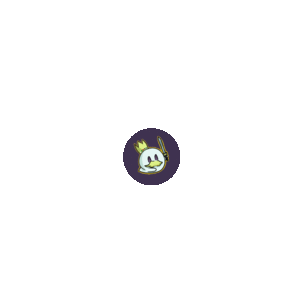 Kenku Artificer
offers an
Ensoul Artifact
to Pauper, and despite the obvious interaction it has with Bridges and the advantage of turning artifacts that generate benefits when destroyed into creatures, I don't see it being too influential because we're past the era where paying four mana to have a 3/3 Flying with Indestructible was an absurd play, and I doubt it becomes the reason to ban Bridges from the format. However, I'm not saying the new artificer will be useless: a 3/3 creature with Flying is a good clock and a good blocker in the current Metagame, and the possibility to reuse this effect repeatedly with
Ephemerate
or
Ghostly Flicker
will definitely bring an interesting angle to Jeskai Ephemerate and the like that try to take advantage of
Cleansing Wildfire
.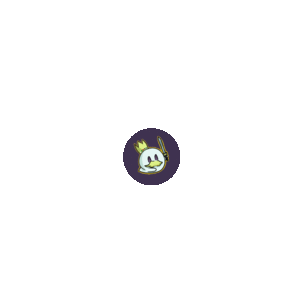 Both of
Sword Coast Serpent
's effects are too expensive to make it relevant, and this creature's lack of Flash or any other additional abilities makes it of little use in literally any situation that I have in mind.
Black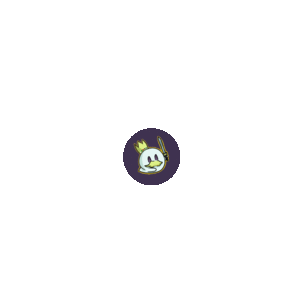 Arms of Hadar
is the first effective one-sided sweeper on black in the format, and one that handles multiple creatures over multiple games while keeping yours in play for a reasonable cost. Its inclusion won't be that great nowadays because we're not at a time focused on small creatures, but if one day we go back to a scenario where the "go wide" decks manages to succeed, it could be worth a few slots on the sideboard.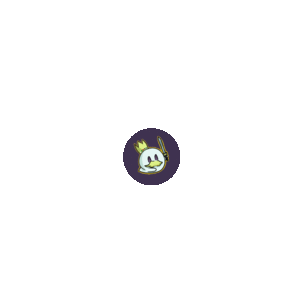 Atrocious Experiment
is a few years behind in the card advantage category, but it speeds up
Gurmag Angler
, in addition to collaborating for any reanimator strategies outside Dimir colors, so I'm giving an honorable mention.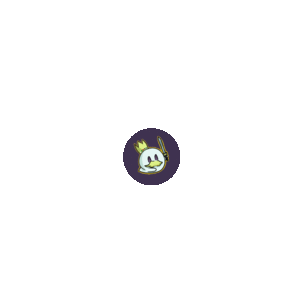 An edict effect attached to a creature and playing around
Cartouche of Solidarity
and the like deserves an honorable mention in case archetypes like Heroic and Bogles grow too much. This is also the first sacrifice effect that forces the player to sacrifice a non-token creature in Pauper.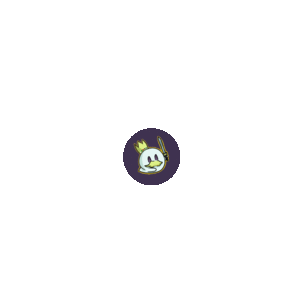 A pseudo-removal coupled with a body that serves as food for sacrifice strategies may eventually be useful, but it still isn't the push the archetype needs to succeed.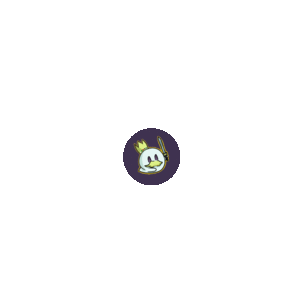 On the other hand,
Mold Folk
might be part of what this strategy needs: it offers a relevant body that grows with sacrifices, is a sac outlet in its own right, and counts
both creatures and artifacts
, so it interacts with
Ichor Wellspring
and
Experimental Synthesizer
, in addition to artifact lands. Also,
Mold Folk
may have some space as a one-of in Affinity for Late-Game alongside
Makeshift Munitions
, as it can grow quickly and Lifelink is extremely relevant in a mirror match or against lower clocks, for example.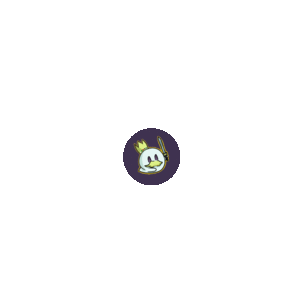 Speaking of Sacrifice,
Stirge
can be interesting alongside
Mortician Beetle
and
Body Dropper
, as it replaces itself in its owner's hand while it can pull the first points of damage in the early game.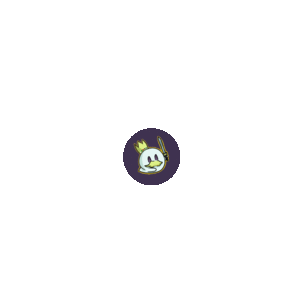 Zhentarim Bandit
deserves an honorable mention for offering a conditional ramp on black, which makes it possible to cast
Thorn of the Black Rose
on turn 3, while also adding a devotion point and a 2/1 body. It doesn't quite fit where the format is today, but it could be interesting at some point in the future.
Red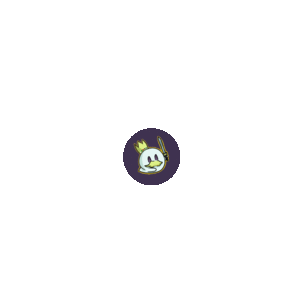 Fiery Cannonade
number 5-8, and one that also deals with
Crimson Fleet Commodore
. Given that no list is currently running four copies of
Fiery Cannonade
, I don't imagine
Breath Weapon
having the same impact as the previous sweeper had, but the condition of dealing with
Crimson Fleet Commodore
and other occasional pirates will make it replace Cannonade in most decks.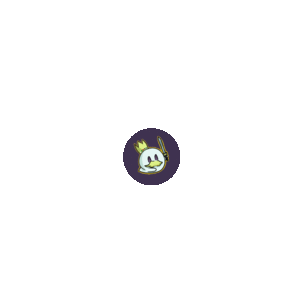 Fang Dragon
can occasionally appear on the maindeck or sideboard of big mana lists such as Gruul Ponza or Jund Cascade, as it offers an
Electrickery
and powerful evasive threat that ends the game quickly if left unanswered.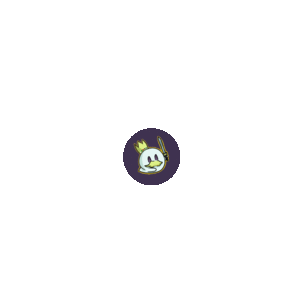 Honorable mention, as extra copies of
Reckless Fireweaver
can help any deck geared towards combos with artifacts, although I still believe it won't be enough to make it competitively viable. There was a time when players were trying to combo with
Prosperous Pirates
and
Ghostly Flicker
, it might be a good time to revisit that strategy.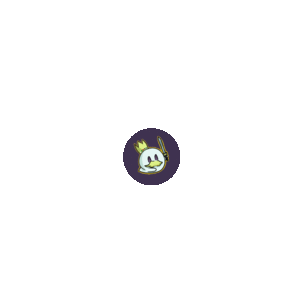 Honorable mention, as going from two mana to five in red on turn 3 isn't something we usually see in the format these days. I fail to see where
Reckless Barbarian
could fit in, but its effect is unique and new enough to be featured in this review.
Green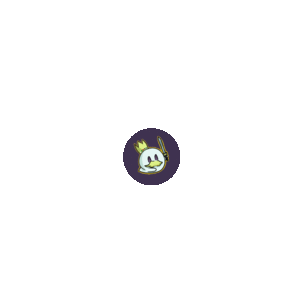 Cloakwood Swarmkeeper
can get out of control quickly in a dedicated token archetype and offers a ''go big'' angle to a mostly ''go wide'' strategy, which makes it tempting to try out. If it was on white, it would be an instant staple merely from its interactions with
Battle Screech
. Being in green, however, it is in a strange position because no combination with green is exceptional in producing tokens and interacting with the opponent, important elements for the strategy proposed by this creature and for dealing with the Metagame, and it will be necessary to consider both factors to build a good deck with that theme. On the other hand,
Cloakwood Swarmkeeper
triggers with any token, meaning it also interacts with
Thraben Inspector
,
Deadly Dispute
,
Voldaren Epicure
and others.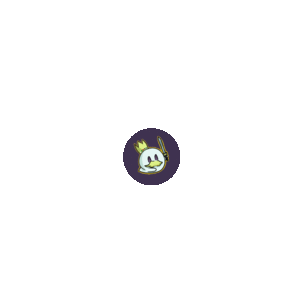 You Meet in a Tavern
is probably the best green card in the set for creature decks in that color like Elves and Slivers, offering a
Lead the Stampede
and half an
Overrun
in a single slot, operating both to replenish your resources and to perform an alpha strike and win the game at unexpected moments where the opponent is still not respecting your board. Despite the extra mana, I think the new spell could replace
Lead the Stampede
with its versatility, forcing opponents to respect your creatures even more while giving you yet another window of opportunity to end the game in a single turn, never being a bad topdeck.
Artifacts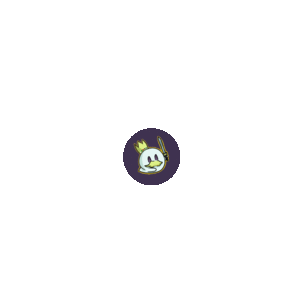 The best fixed version of
Bonder's Ornament
so far.
Lantern of Revealing
is a great option for any big mana, as it's an additional ramp that offers top manipulation and helps remove useless cards, and can be used every turn, just like it was done with
Bonder's Ornament
and as some players try to do with
Magnifying Glass
. Will this new artifact be enough to bring Tron back? I think the damage caused by the loss of
Prophetic Prism
and the fact that
Lantern of Revealing
doesn't offer a direct draw every turn continues to limit the space that Tron has in the competitive landscape because, eventually, their resources are depleted and none of these artifacts directly contribute to addressing this problem, but we are one step closer to giving it a worthy return to the Metagame. Whether this return will be beneficial for Pauper, I can't say: Tron's presence naturally means an absence of other Control archetypes because it will always perform this function better than any other deck in this category. However, with the competitive landscape so focused on midrange strategies and proactive value lists today, I don't think the archetype would be able to stay at the top of the format as it used to in the past, and could set another weight on the format's health balance.
Conclusion
That was my review of Commander Legends: Battle for Baldur's Gate for Pauper! Overall, I think this set will be less impactful than the first Commander Legends, but it brought several new designs and options that I hope to see in the competitive scene over the long term. Unfortunately, we will have to wait indefinitely to find out the real impact of the new set due to its temporary absence from Magic Online, but at some point, the results might appear for us to evaluate, in fact, how much the new cards will really matter to the format. We can only hope that its addition to the platform takes place as soon as possible, as this set definitely has the potential to make a few changes on Pauper. Thanks for reading!