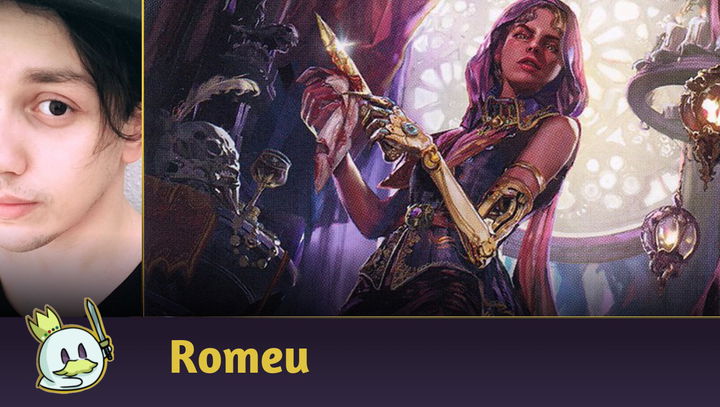 Pioneer Deck Tech: Dimir Rogues
In today's article, I analyze Pioneer's Dimir Rogues, played by SeventhProphet to reach Top 4 on last weekend's Challenge.
By Humberto, 01/20/22, translated by Humberto -
0 comments
Edit Article
Introduction
Tribal decks are easily one of the most common spots to identify in Magic: The Gathering, especially if you're a big fan of RPGs (whether they're analog or electronic), where there are commonly tribes and classes among characters and naturally, you end up becoming more fond of one tribe or class than others. In my case, my favorite Magic tribe are the
Vampires
, which has a lot to do with how much content about this mythological creature I had during different periods of my youth.
But if you ask me what my
favorite RPG class
is, I'd easily say
Rogues
because it's the class I tend to use in pretty much every game I'm allowed to choose it. You see, I'm not a big fan of tabletop RPGs, so a lot of my experience with classes comes from video games that let me pick one, and commonly, Rogues will have my preference for fitting into patterns that usually work well for my game: its speed tends to be higher than the rest of the party, it doesn't do as much damage as a Warrior in individual attacks, but it does as much or more damage for the number of times it attacks, they don't have a very resilient body, but it makes up for it with evasion and usually works very well with proper support. So, when
Rogues
became a competitive archetype in Zendikar Rising's Standard, I was thrilled because, in addition to being my favorite RPG class, the archetype worked in one of my three favorite archetype categories: Tempo decks (in case you're wondering, the other two categories are Combo-Control and
Broken Decks
). Consequently, most of my time playing in Magic Arena was piloting Dimir Rogues, an archetype that managed to mix a Mill strategy with an extremely efficient Tempo shell and remained a competitor of the format until the rotation took some important pieces out, such as
Thieves' Guild Enforcer
. Several times, I tried to make Dimir Rogues lists for other formats to be able to use it after rotation. In particular, on Pioneer, I've been with this deck during some events, including playing a Pioneer Royale Top 8 with it. However, Pioneer has a huge Achilles heel for an archetype whose focus is to fill up the opponent's graveyard: Delve spells.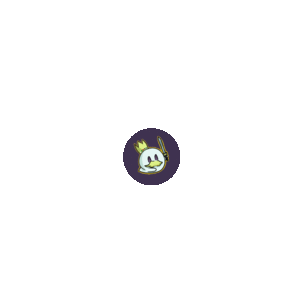 It's very difficult to play with your opponent's graveyard and count on them having seven or more cards when they can reset their graveyard while casting an
Ancestral Recall
, creating an
extremely unfavorable
situation for Dimir Rogues. It's a situation that can, in my opinion, be much worse than when Rakdos Midrange used
Kroxa, Titan of Death's Hunger
in Standard because you could prepare for a Kroxa with cards like
Cling to Dust
, but you can't have the same preparation against Delve Spells because the only way the opponent doesn't use them is by discard effects like
Thoughtseize
, and having your discard effect often needing to target the Delve spell is a problem if the opponent has other things that are more threatening in the short term. Because of this, Rogues never succeeded on Pioneer, and I don't believe it will become Tier 1 as long as
Treasure Cruise
,
Temporal Trespass
and
Dig Through Time
are present in the format, but does not mean that it is completely out of the scene, and with the rise of a less interactive Metagame, where games are being commonly aimed at those who make their explosive play before the opponent's, archetypes such as Dimir Rogues are favored precisely for promoting and forcing interaction, and in a more efficient way than Izzet decks because its answers tend to be better.
Also, despite the clear vulnerability against Delve Spells, Dimir Rogues have such a solid base of spells that, against decks that doesn't rely on the graveyard, it becomes very difficult to establish an advantage because the efficiency of your spells tend to keep up with even the most powerful threats Pioneer has to offer. Which brings us to the list used by the player
SeventhProphet
to reach the Top 4 of the Pioneer Challenge on January 15th.
Decklist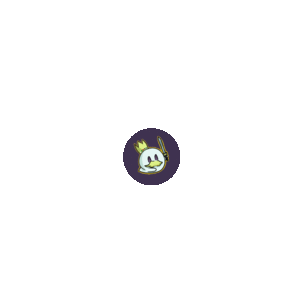 The real payoff for playing Dimir Rogues isn't precisely in its creatures or exclusively in its tribal synergy because many of the cards used by the deck are naturally good and impactful on their own (which is an almost essential advantage for any tribal deck these days), but there is a card that is an essential key to the archetype and whose utility is maximized by it: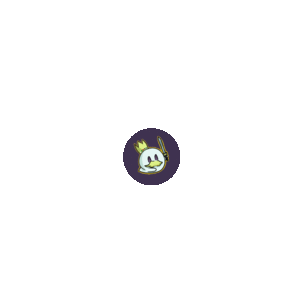 In Rogues,
Drown in the Loch
is, after a few turns, a perfect mix between
Counterspell
and
Terminate
on the same card, as the ease with which this archetype can take the opponent's cards to the graveyard makes this Instant always manage to catch a huge majority of legal targets in the format, except for gigantic cost spells like the aforementioned and dreaded Delve Spells. This acceleration makes it a very versatile option for advancing your game plan or protecting your threats with a single spell, giving you the flexibility to play proactively or reactively, an essential point of any Tempo deck, and is reflected in several other cards played on the list above. Other point that catches my attention are the 2-of splits between threats. Although these cards are known on Pioneer, the fact that SeventhProphet decides to make a Split between them is very interesting and offers some efficiency in meeting the most diverse needs or attacking the opponent from the most diverse angles. For example,
Brazen Borrower
is great for creating powerful tempo plays against heavier threats, and still leaves a flying creature that offers a clock for the opponent to deal with, while
Notion Thief
is not so good at establishing a clock, but severely punishes an opponent for casting
Treasure Cruise
.
Nighthawk Scavenger
is better against aggro, offering a powerful clock and a way to gain some extra life. Another relevant point is that, by including cards with a higher cost, the list abandons one of its main back at Standard:
Lurrus of the Dream-Den
, which makes a lot of sense because Pioneer's context is very different from what existed in Standard, and while cards like
Ruin Crab
were alternative winconditions and engine for your main game plan, this combination doesn't work as well in Pioneer, aside from the fact that cards like
Brazen Borrower
are simply too good to not run.
Maindeck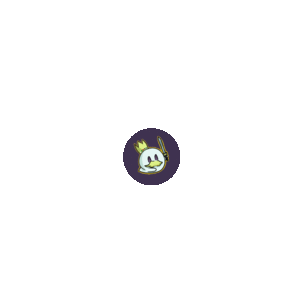 Despite the versatility of the other slots, the main core of the list remains as the 4-ofs necessary for its proper functioning and to maintain a strategy that justifies the tribal function of the archetype and gives a better use to one of the most important cards on the list:
Drown in the Loch
.
Thieves' Guild Enforcer
is a great Flash threat that can, from the first few turns, add cards to the opponent's graveyard and will commonly be a 3/2 Deathtouch creature by the third or fourth turn with the right sequencing and while she doesn't fly like a
Delver of Secrets
, the fact that she trades with any creature makes her more of a useful "removal" piece against Aggro, while her abilities and body make her a good threat against Control and even better against non-interactive archetypes. However, the main utility of the above card is to be able to speed up
Soaring Thought-Thief
, a creature with evasion and is usually one of your main keys to victory in a game, as it increases the number of cards in the opponent's graveyard with each attack, has Flash and can easily catch an opponent off guard. It also interacts incredibly well with the amount of Instant-Speed ​​interactions the list has.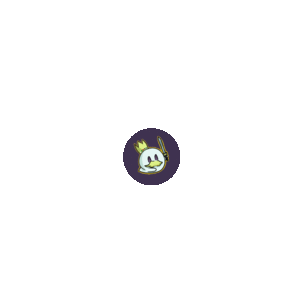 Among the creatures that make up the top of the curve,
Brazen Borrower
is probably the best known and can even be considered kind of a staple, given that it occasionally appears on the sideboard of some decks, such as Izzet Phoenix. A 3/1 Flying body does a good job of establishing pressure against opponents, and its Adventure ability manages to significantly delay the game of lists that have a higher curve, or even serve as a Tempo Play to gain an additional turn.
Nighthawk Scavenger
, as already mentioned, is a great midgame threat against Aggro or Midrange, commonly being a 5/3 Flying, Deathtouch and Lifelink for three mana. When I played Dimir Rogues in Pioneer, I used to call him the deck's
Gurmag Angler
Notion Thief
is a powerful meta-call that not only responds to
Treasure Cruise
but completely crashes the
Jeskai Ascendancy
engine, where they are practically forced to resolve the creature before start the combo as each spell will be an extra draw for the Dragon's Maze creature's controller.
Zareth San, The Trickster
is an absurd late-game bomb with "Ninjutsu" for four mana, and whose ability becomes a huge problem for the opponent if they have high-impact permanents in the graveyard, such as
Teferi, Hero of Dominaria
, or against Naya Winota, where you can take control of any relevant creature in their graveyard, including
Winota, Joiner of Forces
, whose triggers can be put to good use by Zareth and other creatures to find
Soaring Thought-Thief
or
Thieves' Guild Enforcer
.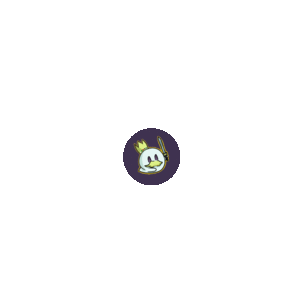 Among the one mana spells, we have a classic pattern of Cantrip + Discard + Removal.
Consider
really surprises me on this list as outside of
Dig Through Time
(of which only two copies are used), the deck doesn't seem to take full advantage of Midnight Hunt's cantrip potential, using it essentially to filter the top and get rid of unwanted cards.
Thoughtseize
is still the best one mana discard in Magic: The Gathering, and is essential for dealing with problematic cards and protecting your threats on this list, or significantly disrupting your opponent's game plan by removing an important piece from their hand.
Fatal Push
is a very effective early-game removal, and as this is an archetype that will often be able to trade resources with other creature decks using its own, it's not too difficult to trigger Revolt to deal with bigger threats.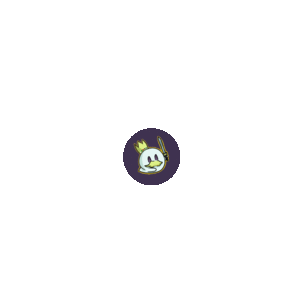 As mentioned earlier, the huge payoff of the list is not found specifically in its creatures, but in the ease that the deck has in making
Drown in the Loch
one of the most flexible spells the format has to offer, acting as removal or counterspell as needed for each situation in a game.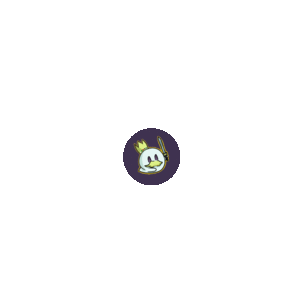 The card advantage package on the list includes one of the most powerful card selection effects in the game with
Dig Through Time
that allows you, in Instant-Speed, to select two of the best seven cards from the top of your deck to put into your hand, it can also be cast late-game without major problems if the game goes on and, as you don't use the graveyard for any other purpose, it's not uncommon to cast it for two or three mana.
Sorin the Mirthless
has definitely conquered its space in Pioneer: starting with small appearances in Vampire lists, today the Planeswalker is a relatively very present card in the format, especially in Midrange or Control lists for offering a mix of cards advantage with a +1 that essentially works like a
Dark Confidant
, plus bodies to attack or protect yourself and a last ability that can win the game on its own, depending on how much damage you managed to connect during the game.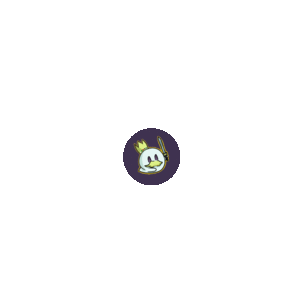 This list runs a high number of utility lands, with a total of six copies, even though each of them has its own restrictions and conditions.
Castle Locthwain
requires Swamps to enter the battlefield untapped, and offers an efficient way to have extra cards in hand during Late-Game for the cost of life, and can be activated at any time in the game and offering one more card advantage engine.
Hive of the Eye Tyrant
is a good mix of extra threat and graveyard hate in the maindeck (something very necessary to deal with some cards, like
Arclight Phoenix
or Kroxa), and also collaborates to maintain and establish the pressure, even in the face of sweepers and other Sorcery-Speed removals.
Sideboard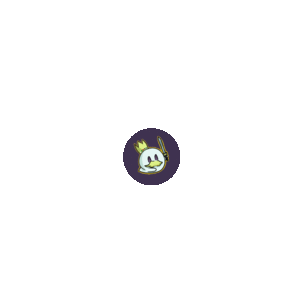 With a strategy that includes milling the opponent's cards, Rogues needs the means to deal with the opponent's graveyard through effects that does not allow they to play things from there.
Grafdigger's Cage
is extremely useful in preventing cards from returning to the battlefield, significantly hindering Izzet Phoenix or Rakdos Arcanist, but also being very efficient in preventing creatures from entering the battlefield from the library, which amplifies its usefulness to deal with archetypes as Naya Winota or Company decks.
Graveyard Trespasser
might not be a rogue, but it works very well to remove specific cards from the graveyard while still offering a good body to attack and block and a means of speeding up the clock while gaining some extra life against more aggressive strategies.
Speaking of aggressive lists,
Kalitas, Traitor of Ghet
is the kind of creature that aggro need to deal with, or will be totally dominated by his ability in no time, since it can not only populate the board with zombie tokens, and you can use them to increase his power, taking it out of the reach of damage-based removals while his Lifelink makes it impossible for the opponent to race.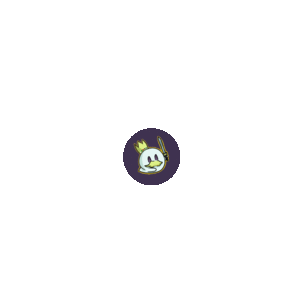 In the extra removal category, we have
Legion's End
to permanently deal with smaller creatures and, despite being powered up when used against recurring threats, it's a very efficient option to deal with any low-cost threat, as well as resolving multiple tokens such as the ones created by
Esika's Chariot
Crippling Fear
is, for this list, a powerful one-sided sweeper, capable of resolving most creatures from small aggressive decks like Humans, Spirits, or Burn, while keeping your board intact.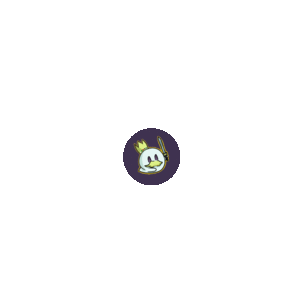 Currently, I consider that both
Aether Gust
and
Mystical Dispute
are practically mandatory to deal with the wider situations in the current Metagame.
Mystical Dispute
, for example, excels incredibly well against blue spells, but doesn't lose the utility of being a three-mana
Mana Leak
against Midrange lists that have a higher curve, like Rakdos or Jund Citadel, among many other decks that bet on cards costing 4 or higher.
Aether Gust
has so many legal targets in the format currently that there seems to be no reason not to use it, as a significant portion of decks have relevant threats to it, such as Izzet Phoenix, Naya Winota, Four-Color Ascendancy, the most diverse variants of Rakdos and Jund, Boros Heroic and Burn, among many others, and although this spell doesn't permanently solve any problems, the delay it offers to the opponent is usually enough to advance your game plan to an irreversible state.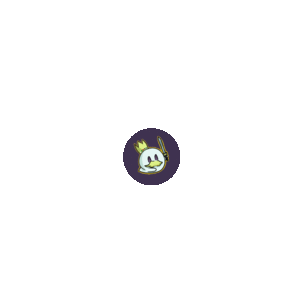 Finally, the third
Notion Thief
seems relevant and necessary for games where the opponent tends to draw many cards, as already mentioned, and a third copy makes sense for these occasions given how punishing playing it in response to a
Treasure Cruise
can be.
Conclusion
That was my analysis of the Dimir Rogues used by the player SeventhProphet to reach the Top 4 of the Pioneer Challenge. This week, Pioneer really surprised many players by the diversity of different archetypes in all the events that took place over the weekend, demonstrating how much room there is still for exploration and innovation in the Metagame, and how much the adaptations of the competitive landscape make room for that other new archetypes can succeed and make good results in the most varied events. I believe that Kamigawa: Neon Dynasty will bring good news to the format, and we will see new archetypes emerge while others (including, possibly, Dimir Rogues, as their creatures naturally interact well with Ninjutsu) will benefit from the new cards. During the spoiler season, I plan to bring you an Izzet Phoenix Deck Guide, so stay tuned!
Thanks for reading!