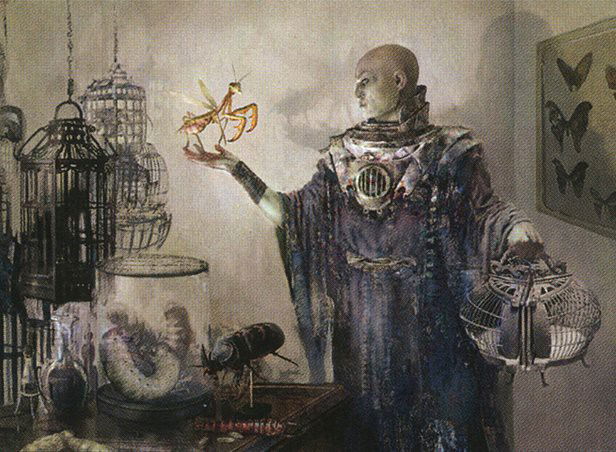 The History of Archetypes - Delver
26/11/20
2 comments
Delver of Secrets is one of the most iconic Magic cards from the last decade. Today, I invite you to know the story behind the archetype that defined how we play Tempo decks nowadays.

By Romeu

translated by Romeu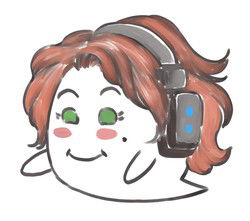 revised by Tabata Marques
Edit Article
Delver of Secrets
has always been present in some way in almost all formats where it is allowed and is, on several occasions, the best play you can make in the first turns of a game. The card is so influential for the game that, all by itself, it changed the entire structure of a renowned competitive format like Legacy and redefined an archetype then well known by several other names to a single one: Delver, and is still a reference in what tries to build a good Tempo deck. Today, we'll look at the story of one of Magic's most famous archetypes: - The Delver Decks.
Gush
and
Land Grant
, along with the launch of Planeshift, which brought what it would be the first major threat on Xerox decks made Alan Comer build ever more daring manabase decks and still have great results:
Quirion Dryad
fell like a glove in everything that Comer tried to do with his decks because it was very easy to capitalize on its effect and make the Dryad grow into monstrous proportions with so many low cost spells or cards that could be played for free, thus establishing a clock the opponent needed to respond at any cost while being punished for trying to do so repeatedly thanks to the backup protection. The Miracle Grow had a low mana curve, stopping at exactly CMC 2 and had an enormous density of cantrips and "free spells" that allowed the deck to run smoothly with only 10 lands on its list, which were actually a total of 14 since
Land Grant
allowed the deck to fetch their
Tropical Island
.
Daze
and
Gush
allowed the deck to reuse these lands while
Force of Will
and
Foil
allowed to protect their threats without having to hold any mana while
Winter Orb
would be the predecessor of the mana denial strategies we see today in Legacy as it punished decks that had a higher curve or tried, by other means, to use all their mana available each turn while the deck suffered little due to the effects that allowed them to reuse their lands.
Werebear
and
Nimble Mongoose
. For a deck that uses so many low-cost cards between cantrips, protection and removal, it's more than natural to be able to fill the graveyard fast enough that the Threshold creatures could grow and become significant threats to the other side of the table. There were several Threshold lists during the course of Extended while
Force of Will
was legal in the format and were mostly in Bant's colors. However, it was with the release of Onslaught and the introduction of the Fetch Lands to Magic, along with the then first Legacy GP in history, GP Philadelphia in 2005, that the first incarnation of what would be known in the future as Delver Decks was born and gave start to the legacy of Threshold decks:
Lightning Bolt
and
Fire / Ice
that served both to keep the opponent's table empty enough and to speed up the clock when the game had already stabilized. The inclusion of
Mental Note
in the list demonstrates how much its main objective is to reach the Threshold as quickly as possible while taking advantage of the gaps left by the opponent each turn in which you managed to throw them back.
Meddling Mage
and cards that offer a significant amount of card advantage like
Accumulated Knowledge
and being able to raise your curve up to 4 to use
Mystic Enforcer
, which was a very strong card at the time. The biggest inclusion for this archetype were the Fetch Lands, which finally allowed the deck to no longer need effects like
Land Grant
to shuffle, in addition to allowing a better construction on the manabase that, in reality, would still take some years to be optimized as we know it today in Legacy and would make a game plan that includes mana denial as a means of interaction in the form of
Wasteland
.
Tombstalker
and
Tarmogoyf
, in addition to the release of one of the best cantrips of all time in Lorwyn in form of
Ponder
and the best discard spell of all time in the form of
Thoughtseize
, gave rise to a deck that would be another predecessor of Delver: Team America. Justin Cheung used this list to take the Australia team to the Top 4 of the 2008 Worlds National Team.
Tarmogoyf
and cards like
Krosan Grip
on the side. The deck was much more focused on a disruptive gameplan with discard and counterspells along with mana denial through cards like
Stifle
and
Sinkhole
to potentialize your turns and the use of cards like [card ](Daze) at any point in the game and trying to take advantage of this delay in the opponent's game to win with creatures of low cost and huge bodies. As for the name of the deck, it comes from a time when information about decklists, especially for Eternal formats, was not as widely disseminated as it was today, and there was a big difference between lists and metagames according to the continent where the format was played. The name "Team America" ​​therefore came as a joke from the deck's creator, David Gearheart about the fact that many of the cards used by the deck were underused in the US Legacy events. The deck became very popular between 2007 and 2008, but ended up losing space according to how the Legacy metagame changed and the disruptive-suicidal plan of the deck became harmful in a metagame with where decks like Zoo or Merfolks existed. The RUG Threshold resumed its popularity due to a more flexible, less self-destructive and more far-reaching game plan and was now popularly known as Canadian Thresh because of David Caplan, a Canadian who specialized in the archetype, being considered the best player of Thresh of the season after making Top 8 at the GP Chicago in 2009.
Knight of the Reliquary
and
Stoneforge Mystic
known as New Horizons or Dark Horizons, in addition to decks like Zoo, Merfolk and Reanimator.
Delver of Secrets
does everything Tempo Decks need: It's a low-cost, evasive body that needs very little setup to grow, that sets a good clock and is capable of winning the game on its own if it is well protected. It is the absolute ideal card and the perfect starting play for low cost interaction and disruption stacks, and it didn't take long before the major Tempo decks of the format adopted the new card.
Snapcaster Mage
,
Gitaxian Probe
,
Liliana of the Veil
and
Primeval Titan
.
Vapor Snag
Gitaxian Probe
, in addition to a difficult to kill threat in the form of
Geist of Saint Traft
and a way to recast spells with
Snapcaster Mage
, and that was how UW Delver was born, which was gaining better and better additions during the new sets released like
Thought Scour
and
Restoration Angel
, to the point of becoming the absolute best deck of the format and making Wizards need to print a specific hate for the deck in M13,
Thragtusk
.
Delver of Secrets
did not make any significant results in Standard with the arrival of Return to Ravnica, which brought
Deathrite Shaman
to the deck versions in Legacy, which we will comment later on. Although the card occasionally appears in Modern, it was never necessarily considered a Tier 1. And I think the main reason is due to the fact that
Ponder
and
Preordain
are banned from the format, leaving the deck with relatively mediocre card selection options when compared to Legacy and Pauper as
Serum Visions
. However, the launch of Khans of Tarkir in 2014 gave
Delver of Secrets
an archetype where it could not only prevail, but become almost unilaterally the best deck of the format:
Monastery Swiftspear
and
Treasure Cruise
.
Monastery Swiftspear
is a great addition for decks that use low cost magic and few creatures and is still used today in Tempo decks and in decks like Burn and Prowess, it was
Treasure Cruise
that took UR Delver to the top of the format, as the card allowed the deck to play aggressively with its resources and at the same time easily catch its breath by using the pseudo-
Ancestral Recall
better than any other deck. Delver then had his place in the sun at Modern, with a list that managed to be aggressive while having a late-game with a lot of reach thanks to the inclusion of the card. Ultimately,
Treasure Cruise
took Delver to the top of Modern, Legacy, Pauper and proved to be a card too strong for any eternal format, being subsequently banned from all formats except Standard and, in this way,
Delver of Secrets
was once again a card rarely used in Modern, but the philosophy behind the construction of Delver decks was later used for the development of decks like Grixis Shadow and Izzet Phoenix.
Tombstalker
that would start a deck that would become the best Legacy deck for 3 consecutive years:
Gurmag Angler
.
Delver of Secrets
for a plan where you needed to put pressure on your opponent as soon as possible, you had
Young Pyromancer
for games where 1-by-1 removal was relevant and placing more creatures on the table was the best option, you had
Gurmag Angler
as a way to punish your opponent for spending too many resources against its first threats, establishing a fast and easy to protect clock, and it still had
True-Name Nemesis
as another mid or late-game threat and, finally, it had
Deathrite Shaman
that made it all work, served as a hate for some combo decks, a way to balance the damage taken and still served as a way have some reach on the opponent's life points at any stage of the game. But
Deathrite Shaman
was for many years already being a card that defined Legacy's behavior as a whole and was defined as a strong limiter for the format and to some decks, while also being a strong incentive for decks with greedier manabased to appear and it is not uncommon for you to read articles or comments from that time saying that Legacy was a format where some games revolved around interacting with a
Deathrite Shaman
. Ultimately, Legacy took one of the most impactful direct interventions the format has ever had on July 2, 2018, where
Deathrite Shaman
and
Gitaxian Probe
were banned.
Foil
, a card forgotten in Magic since the time of Miracle Grow and that never had the opportunity to shine, but that found a set of two cards that already interacted very well with the counter back in 2001:
Gush
and
Daze
, giving UB Delver, a deck that tried to operate as closely as possible like a Legacy deck, the push that it needed to establish itself as the absolute Tier 1 format.
Gurmag Angler
as early as turn 3 and protect it with
Foil
, you could tapout at various times and make sure that a combination of
Gush
with
Foil
could guarantee that you would not be thrown back during the match.
Gush
,
Daze
and
Gitaxian Probe
were banned from the format, removing some of Pauper's most famous staples. This ban clearly altered the format's structure, as these cards had been part of Pauper's metagame for years and it was not much expected that a direct intervention on these cards could ever happen. However, UB Delver led this trio of cards to become much more than just a "support" for blue decks and made them a centerpiece of a deck that managed to generate a lot of value with effects that, naturally, should generate some disadvantage for the player when used.
Thorn of the Black Rose
and the newly added
Fall From Favor
Fall From Favor
.
Oko, Thief of Crowns
and
Dreadhorde Arcanist
, allowing the deck to operate similarly to how the old Grixis Delver operated, thus becoming the almost perfect "Fun Police" of the format.
Delver of Secrets
still appears occasionally in Modern and has gained many additions since 2014. This list of UR Delver made 5-0 in a league in September 2020.
Delver of Secrets
is allowed in the current season of Penny Dreadful (which runs until February / 2021) and makes some results in events of the format.
Delver of Secrets
is a card that already has a lot of history in Magic, redefining the way some of the most renowned decks behave and being a reference today for construction and discussion regarding Tempo decks. There is a popular saying that where a deck like Delver is the best deck of the format, the format is usually healthy, and despite rare exceptions as was the case with Pauper, the presence of a Delver deck among the Tier 1 of a metagame presents in fact a certain balance in the format, since the deck consists of trying to interact or combat the most diversified strategies and often serves as the deck that does not allow other decks to become too oppressive. And, in particular, I intend to continue using my 3/2 for one mana in turn 1 and hope for him to flip blindly in turn 2 as long as Magic exists, since Delver is my favorite archetype in the entire game.