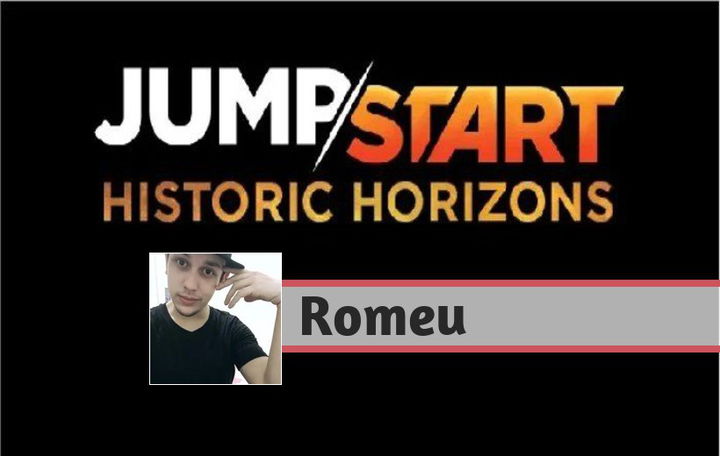 The purpose of JumpStart: Historic Horizons
An analysis of exclusive cards, JumpStart, the future of Historic, and Magic Arena's competition with other digital card games.
By Humberto, 07/27/21, translated by Humberto -
0 comments
Edit Article
As I am beginning this article,
JumpStart: Historic Horizons
has just been officially announced, but the fuss over the set has been around since Wizards accidentally posted an article about it last Friday. Since then, the community has discussed the decisions regarding it and the fact it will have exclusive cards available only for the Magic Arena. In case you're not up-to-date, JumpStart: Historic Horizons is a new product that will only be available for the Magic Arena from August 12th to September 9th, using essentially the same theme of "joining two decks together to create one" featured in the original JumpStart.
The set will contain 782 cards, of which 372 are brand new to Magic Arena, including many
Modern Horizons and Modern Horizons II
additions, as well as
31 of cards with new mechanics that will be exclusive to the digital game
. I believe the best way to start talking about this product, which brings me a mixture of excitement and pessimism about the future of Historic, is the point that led the community to the new buzz, complaints and other regrettable scenes of the Magic community:
Digital Cards
Before going into this topic and commenting on the mechanics, it's always worth noting that Magic Arena already has some exclusive cards, including some that could definitely make a difference at Commander tables or casual games: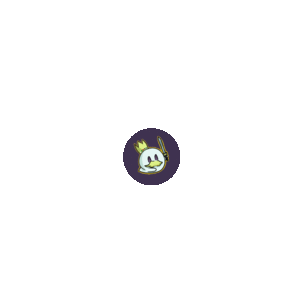 So, it's not such a shocking surprise that Wizards would eventually decide to create cards exclusively for their digital platform at some point, as the precedent already existed and
Soulhunter Rakshasa
even was the first card on the platform to receive an errata last year. But what changes from these cards to the ones that come out in Historic Horizons? There are two important points to emphasize: 1) The above cards were never explicitly mentioned as
Magic Arena exclusive
, which implies that we may one day see their reprint in some physical product, such as a Core Set or Commander deck. 2) These cards work mechanically like any other Magic card, they don't have any effect that we haven't seen the same or similar on another card already printed on paper, so they don't add a unique aspect to the game. When we talk about cards that will be present in Historic Horizons, we're talking about cards that will be explicitly available only in Magic Arena because
they have mechanics who are technically impractical or too difficult to follow within an in-person game
.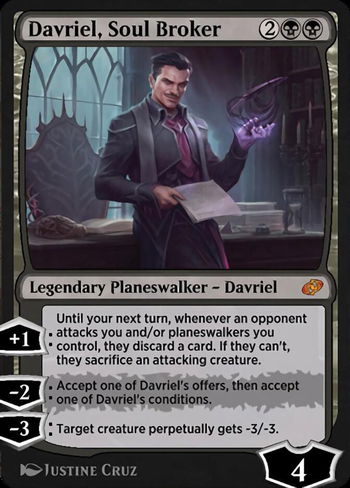 Let's use the latest Planeswalker, Davriel. He has an ability which uses a new mechanic named Offer & Condition. When using Davriel's -2 ability, you must accept an offer out of three, chosen at random from eight possibilities: Draw three cards. Conjure a Manor Guardian card into your hand. Return two random creature cards from your graveyard to your hand. They perpetually gain +1/+1. Return a random creature card with the highest mana value from among cards in your graveyard to the battlefield. You get an emblem with "Creatures you control get +2/+0." You get an emblem with "Spells you cast cost B less to cast." You get an emblem with "Davriel planeswalkers you control have "+2: Draw a card." You get an emblem with "Whenever you draw a card, you gain 2 life." And then, you need to do the same with the conditions, accepting one out of three, chosen at random from eight possibilities: You lose 6 life. Exile two cards from your hand. If fewer than two cards were exiled this way, each opponent draws cards equal to the difference.
Sacrifice two permanents. Each creature you don't control perpetually gains +1/+1. You get an emblem with "Creatures you control get -1/-0." You get an emblem with "Spells you cast cost B more to cast." You get an emblem with "Whenever you draw a card, exile the top two cards of your library." You get an emblem with "At the beginning of your upkeep, you lose 1 life for each creature you control." For this effect to be minimally functional in a real-world Magic game, you would need: 1) Cards/tokens of each of the possibilities that can be performed with Draviel, a total of 16 tokens that the player would need to present to the judge or the opponent, ensuring that each one of them was different, and both players would need to count how many cards there are in every pile of offer and condition. 2) The player or his opponent shuffles the eight possibilities of both piles and then randomly reveals three cards for each pile, almost as if they were playing Tarot. 3) That the player could keep track of some of Davriel's specific effects and still have all the emblems needed for his abilities. 4) That this procedure be repeated every time a player used Davriel's Offer & Condition ability. Can you understand how absurd it would be to be able to perform all these procedures? And some of Davriel's abilities, such as those that include a way to give an effect Perpetually make it impossible to track between players the permanent effects between cards in a physical game, where multiple copies of the same card can exist on the table, hand, exile or graveyard.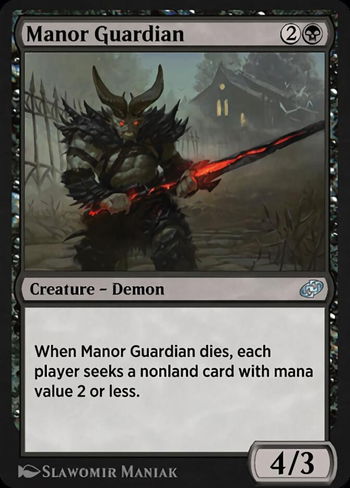 The
Seek
ability would also be another very problematic mechanic for in-store play, or even impractical, since you
randomly
search for a card under the conditions specified by the card, and the deck is
not shuffled
. Therefore, it is not possible for players to search for the card without having visual access to the deck's cards, while even if it was shuffled at the end, it would be necessary to have the help of a third person (a judge, for example) to search randomly among all the cards of that specific condition for a card and then shuffle the deck. Can you imagine the amount of work that would apply in a competitive situation, where players have 50 minutes to finish a game, and in a MagicFest or other large event, where it is impossible, if a card with this mechanic were to become a staple, to have enough judges to perform this effect for all players? That said, the question that would likely be asked at this point is:
Why are they making cards so complicated for in-person games, so they will only exist on digital platforms? Wouldn't it be better to keep the game "unified" in the same pool of cards and effects?
For the second question, the answer I think is: Maybe, probably. But we're not the ones who defined this and people will be excited about this product one way or another, as the set also has new cards that will definitely impact Historic, while many players sees JumpStart as a fun way to play Magic.
"Because they can" is probably the correct answer to the first question. But I'll try to elaborate it better: Magic Arena
is Wizards' proposal to enter the world of eSports, especially in the Card Games branch
, where it competes with other games like Hearthstone and Legends of Runeterra. Therefore, the game needs to conquer players of these platforms, just as it conquers the physical platform players of other in-person card games like Pokémon or Yu-Gi-Oh!, and creating random effects that would be impractical in real life is still an uncharted realm for the company and the design team. In games like Hearthstone or Legends of Runeterra, effects that create cards, as is done with the Conjure mechanics in JumpStart, are quite common effects in the game. Such as effects that bet on some RNG to create specific effects (in both cases, the Profiteer card from Legends of Runeterra is the perfect example) and even cards that add cards to their own deck or that add cards to the opponent's deck. Wizards apparently wants to have the space to explore these mechanics from other digital games, it wants to attract these players from other Card Games and knows that an experience like this, on a set like JumpStart, is a good option to attract these people because it demands little or no deckbuilding comprehension to build a list: you just take two pre-constructed decks, put them together, and that's it, you can play as much as you want! Along with the Historic Horizons announcement, Aaron Forsythe, vice president of game design for Magic: The Gathering, and Jay Parker, game director for Magic Arena, gave a
interview to the IGN website
, where they even make their proposal clear. :
"We're just adding new stuff for the players that live in this environment and have experience playing other digital card games out there that do things like this."
This does not mean, at the moment, any intention to create fewer and fewer products for Paper Magic and give greater relevance to the digital product. On the contrary, we've seen more and more paper-only products coming out in the past two years (Time Spiral Remastered, Modern Horizons II, Commander Decks, Commander Legends, etc). The idea, also mentioned in the article, is not to divide spaces, but to add them up and create more ways to play Magic: The Gathering on the most different platforms and in the most diverse ways as possible, while making more room for bolder decisions that can be taken only at Magic Arena. And frankly, with Hasbro having a 33% increase in product sales in the second quarter of 2021, Magic is definitely not dying and not even close. If you believe Magic is going to die with this new proposal, you're being naive; just think how many times they said Magic would die for a new mechanic or changes and the game is still standing: the game survived Companions, survived dice rolls, survived Planeswalkers in 2007, survived the end of damage on stack in 2009, Standard's shortened rotation in 2014, the FIRE philosophy, exclusive sets for specific formats (such as Modern Horizons), among other countless moments when we read people say that "Magic is going to die because of this".
Magic is almost thirty years old, at this point it's a veritable machine composed of the most diverse gears that make it work the way it works today, and it's not going to be a change to create a unique look for its digital platform and attract players from other card games that will destroy the game now. You might not like the idea, but unless you play Historic and these new cards really impact the format significantly, you'll continue to play the game normally, without having to worry about digital releases and what happens in Magic Arena. Also, if you play Standard, you also don't need to worry because it was made clear that Standard in Magic Arena, such as booster draft, sealed, and other options will not undergo any significant changes compared to their physical products and will not have exclusive cards in Magic Arena for them. I admit, however, that this may make room for slightly more dangerous precedents on the platform, such as nerfs (as seen in the Mirror Mirror event) and other points that are unique to digital games, but as long as these points don't affect physical products and cards from the real-world Magic, I don't see a problem with making Historic the "Arena format", with its own mechanics and its appeal to the community, while still having competitive value for the most traditional players. What bothers me about this decision, however, is Wizards' priority on what to do with Magic Arena, and that their proposal to compete with other card games is to create more products to consume. Magic Arena, and Magic's current competitive landscape (which, let's face it, is in limbo because we have no idea what the game's competitive future will be) have several issues that make them a poor choice when compared to Hearthstone or Legends of Runeterra, and there are many points that Wizards needs to fix on the platform to create its appeal or even to compete with these card games. Let's start with what can be done to improve the competitive landscape, even for third-party events: a spectator mode. It's absurd that, with nearly three years of existence, Wizards hasn't been able to create a way for event hosts and streamers to be able to follow players' matches, and are then forced to share their Discord screen (and their camera, depending on the event), which brings us to highly unpleasant situations even in the official streaming, like a person going to the bathroom with the door open during a match, a player using a vaper while playing at home, cards in different languages ​​being shown on the screen, between other points that make Magic's official streams a true example of amateurism, while its competitors have managed to add a spectator mode easily. I mean, Legends of Runeterra took seven months to add a spectator mode, how are we going into three years of Magic Arena without a single mention of this point, when the platform's official tournaments bring us some rather embarrassing moments?! Another point is to fix the game's economy because I can say in all words that Magic Arena has
the worst digital card game economy system I've ever seen
.
Compare it to Hearthstone's Dust system, where you can turn your useless cards into resources to craft the cards you want or need, or to Legends of Runeterra's direct card purchase system with several resources that can be used to buy the cards you want. The Magic Arena's system for acquiring new cards works based on how many boosters you open/how many drafts you get a good result. Trying to earn resources to get the rewards in the game takes so long that it discourages anyone who has just joined and/or is unwilling to invest their money in the game or their time in Draft matches because many players simply don't have fun playing sealed formats. Within these boosters, you get the cards from the set, while earning 1 Rare Wildcard for every 6 Boosters opened and 1 Mythic Rare Wildcard for every 24 Boosters opened. Essentially, the game's economy forces you to be good at drafting or to invest a lot of money in it every three months, while not rewarding you enough for moving up in the ladder if you don't make the Mythic's Top 1200, which creates a scenario that is not player-friendly and takes too much of your time or money to give you very little return, especially in a game where many decks are defined by their various rare or mythic cards. And speaking of economics, it's impossible not to comment on an important topic when talking about Historic.
JumpStart's impact on Historic's economy
Although Historic Horizons is good news for Historic players, as it could bring plenty of new cards to the format, including several Modern Horizons and Modern Horizons II additions, and it's been announced that the additions will focus more on creatures for balancing the impact of Mystical Archives, which had an exclusive focus on spells, there is a point that has created some controversy for its community, and that goes well beyond "exclusive cards for the Magic Arena". The set will be a new JumpStart. For those who don't know, JumpStart is essentially a format where you choose two decks, from a significant amount of possible decks (all with a particular theme and, in the case of the first JumpStart, with exclusive basic lands), join these two decks into one alone and play matches in a special Magic Arena event. It's a very fascinating and fun format, but following the logic of the first JumpStart, it's not profitable for the player since it can't be played ad infinitum to get an entire collection, as many players do with drafts of each new set that comes out in Magic Arena. Just like the original JumpStart, and its "reboot" which took place between June and July, the entry cost to the event is 2,000 Gold or 400 Gems, and its rewards are an individual rare or mythic-rare card for the first two wins that you perform on each subscription. Every card that comes in your two deck is added to your collection. The problem with this product in Magic Arena is that it's not draftable, you can't buy boosters from it, and it doesn't "pay for itself" if you get a good result, making it a constant use of your resources without getting a return that allows you to play again to complete the set and/or get many copies of the cards you need to play the format.
You also don't get any product that helps you increase the number of Wildcards you have to craft the cards you need. In summary, the first JumpStart was terribly chaotic to Historic's economy because it added a bunch of cards that forced you to use your Wildcards, and the dose is being repeated with Historic Horizons. And to add even more chaos to the mix, it's been announced that not all decks of the same type will come with the same cards.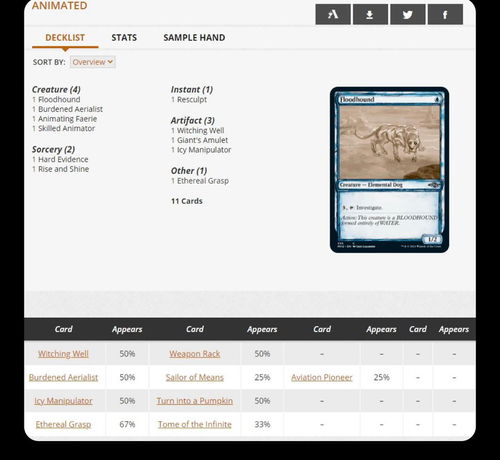 As can be seen in the image above, some slots in the Animated deck can be changed based on an RNG, where there is a higher probability for some cards, while others, such as the exclusive
Tome of the Infinite
, have a lower percentage to appear in the deck. Which means even more difficulties to get the desired cards playing JumpStart. I'm a player who commonly comments on how Historic is one of the least accessible formats in Magic these days, for several reasons: Most decks are made up of rare or mythic-rare cards, it's very difficult to transition from one deck to another because their bases are not similar, the means you can use to craft the cards you need are limited and require a lot of time playing drafts to "farm" boosters or a lot of money to buy hundreds of packs to have the necessary Wildcards, and add another JumpStart, a non-draftable set as a limited-time event, only makes the situation worse for those who devote time to the format, while continuing to distance new players who want to enter Historic. Basically, the entire Goblins and Elves deck of the format came from the first JumpStart, and cards like
Phyrexian Tower
,
Kor Spiritdancer
, among other cards, reached Historic in the first set that even had so many new cards that we are unable to keep in mind all the cards that are in the format right now. For example, did you know that
Nyxathid
,
Selvala, Heart of the Wilds
,
Grim Lavamancer
,
Exquisite Blood
, among other cards are in Historic? This problem will become even more complicated with Historic Horizons, the distance between those who want to enter the format will not be greater, as you will essentially need to invest the same number of Wildcards, but the distance of the player who is dedicated to the format and plays competitively will be greater unless he chooses to spend more resources to get the relevant cards from this new set, of which 385 are brand-new cards for the format and already include Modern Staples like
Thalia's Lieutenant
and
Ranger-Captain of Eos
. And we're already talking about a format where cards like
Faithless Looting
and
Brainstorm
came out as rare cards in Mystical Archives, which was already tremendous financial damage to the Historic player. Therefore, the big point that I consider important to focus on is that, if Wizards wants to make Historic the
Magic Arena
format, with unique mechanics of the digital platform and which aims to attract players from other digital card games, it needs to learn first to better manage its economy like these card games do.
Otherwise, these players may even find these cards interesting, these new abilities relevant, but they will never be able to use these cards in ranked games of the format
which only exists in Magic Arena
because the accessibility price for Historic is sky-high today, and it demonstrates almost directly how predatory the game's economy is in terms of time and money.
Analysing the new mechanics
That said, let's do a constructive exercise to look at Historic Horizons' new mechanics, and consider the potential they might have for the format and the game after its release:
Seek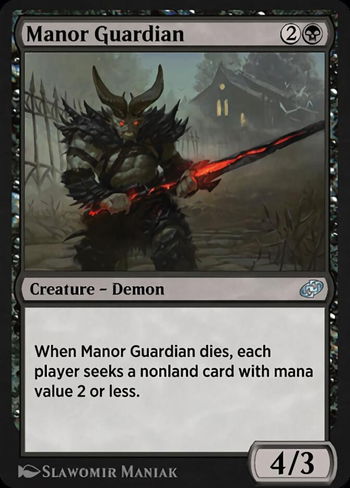 Seek means:
Search your library at random for a card in the specified conditions and put it into your hand
. It is essentially a randomized "tutor". Of all the mechanics in the new set, Seek is probably the most powerful and the most likely to be abused in some way in competitive matches, as long as they fit the parameters defined by the card. Consider
Manor Guardian
, for example. Its ability tells you to look for a card with a mana value of 2 or less. If, for example, cards arise that generate a lot of value, create combos or win the game on their own within that cost, you can make your deck operate only at cost 3 or higher, using cards like creatures with Adventures for early game interaction, while
Manor Guardian
allows the deck to look for exactly the card you want, as it will be the only one with a mana cost of 2 or less. This effect, depending on the cards that comes out, has a very high potential to be abused with the most diverse mechanics and abilities, similar to how players try to do by reducing the randomness of cards with Cascade, among other random mechanics.
Perpetually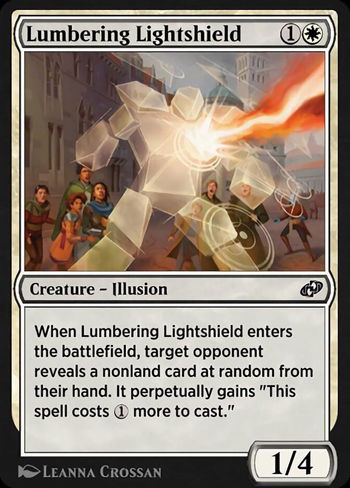 Perpetually gives a card a permanent condition, regardless of what zone the card is in. For example,
Lumbering Lightshield
will make the selected card to permanently cost one more mana. Regardless of whether it's in your hand, in play, in exile or in your graveyard. Any cost you use to cast it will cost one more mana. Depending on the effects we receive, Perpetually can impact many games by creating immutable conditions in the game, which can significantly disrupt the game plan of any given deck or strategy.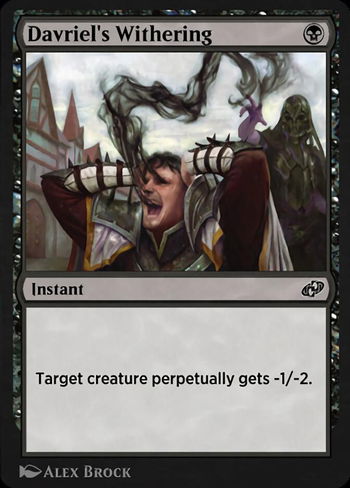 A card like
Davriel's Withering
, for example, can permanently affect a
Cauldron Familiar
, giving it -1/-2 and making it impossible to use it later with
Witch's Oven
.
Conjure
Conjure is a mechanic where a card has some effect that can create a card and put it into your hand. Conjure is a difficult mechanic to evaluate and will depend exclusively on the quality of the cards that create their respective effects. One of the cards that will be created is
Ponder
, for example.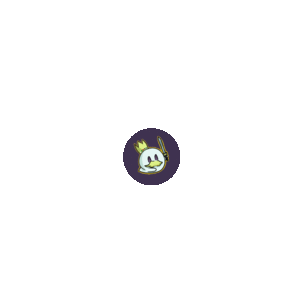 Suppose the card that creates
Ponder
is a 3/2 creature for 4 mana that, when it enters the battlefield, you create a
Ponder
. It has pros and cons when compared to
Pondering Mage
.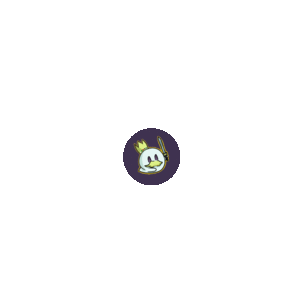 It would cost one less mana to have a creature on the board, which could be relevant for blocking or applying pressure to the opponent, while having less toughness than
Pondering Mage
and not having an immediate effect that automatically allows it to draw a card such as the Modern Horizons card, while the
Ponder
in your hand can be answered with a discard or a counterspell. On the other hand, it allows you to "parcel" this effect, you don't necessarily need to use Ponder right away, saving it for a more prone moment in the game, and allowing you to better utilize your mana when casting the cantrip. On the other hand, if this effect is coupled to a 1/1 creature for one mana or 1/3 for two mana, it becomes better than
Pondering Mage
and can see play by creating a unique effect in your hand, that is not available in the format, and for a very low cost, which can create problematic scenarios for the format. Ultimately, the ability to Conjure will be as good as the cost and effect of cards that have this ability.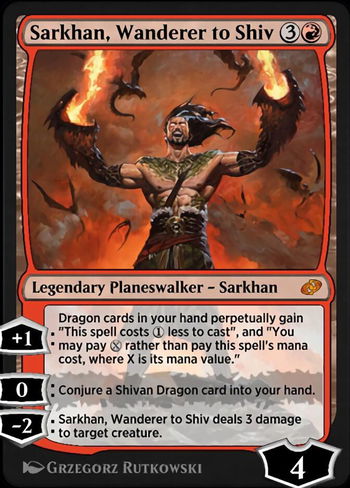 In the case of
Sarkhan, Wanderer to Shiv
, the card is an interesting addition as it creates a
Shivan Dragon
for your hand on turn 4 and allows you to cast it on turn 5 with his first ability, while it also serves as a removal for creatures with its last ability. It may not be a competitively viable card, but it's definitely an interesting design space. It's also important to note that this isn't the first time we've seen cards that create other cards in the game. Recently, we've seen
Garth One-Eye
, which creates copies of
Black Lotus
, among other cards with its ability. What sets Garth's copies apart from the Conjure ability is that Conjure puts cards into your hand.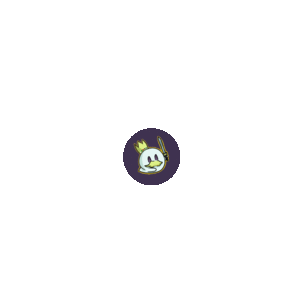 Offer & Condition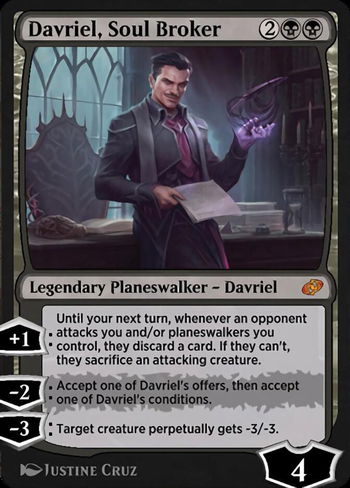 Unless any of these cards has very significant effects for a reasonable or low cost, I can't see cards that create random effects being competitively viable in Historic because it reduces the consistency of decks, as it does in any competitive format. Cards like Davriel, with this kind of ability, simply don't make up for in cost or versatility when making a "Russian Roulette" effect. Obviously, the fact that the ability gives you three options, and you can choose the best offer and the least bad condition makes the card more versatile than rolling dices, for example, but I don't see this ability having a competitive impact in a format so focused on cost and efficiency like Historic today. On the other hand, Davriel would make a great Historic Brawl commander, a format that I hope Wizards will choose to invest more time soon to make better use of mechanics that are not competitively viable for constructed formats.
Conclusion
That was my personal analysis of JumpStart: Historic Horizons and the possible impact and precedents that creating unique cards for digital platforms can create.
In general, I usually approve bold decisions and breaking taboos when developing new cards. In the case of Historic Horizons, the break was, although timid with only 31 cards, very significant for the community and creates a background for the game that can easily lead to other exclusively digital products that will make Historic a format of its own nature, with an experience that is only available within Magic Arena. On the other hand, this decision, which seems to be coming to attract players from other Card Games, comes at a flawed time, where Wizards still lacks to build and fix points that are significantly more attractive to other games, such as a palpable competitive landscape and a more player-friendly economic system. It's irrelevant whether you're going to create unique effects in Magic Arena if your competitive and economic structure is bad. What I would like (but don't expect to happen anytime soon), is that Wizards could, in this goal of attracting these players, revise many of their policies and systems with Magic Arena that make it extremely problematic for anyone looking to compete or even have a Tier deck within their competitive formats. Especially in Historic, where several decks are composed of a significant number of cards from older sets or JumpStart, or bundles like Historic Anthologies, whose cards are only available for purchase using Wildcards, and where the company's focus is on creating an "unique" game scenario for Magic Arena with cards that can never be used in real-world games. I particularly feel that there is an inversion of proposals, and that the Magic Arena could or should be programmed to draw players into stores and physical events. But with the pandemic, it would not surprise me that this plan has been put aside, and the proposal is now to cultivate and excite different audiences for different platforms. I just hope that, at the end of this process, Wizards doesn't end up biting off more than they can chew. As for players, all I can advise is to think about topics with your head, do your analysis and stop following herd behavior so easily. Thanks for reading!