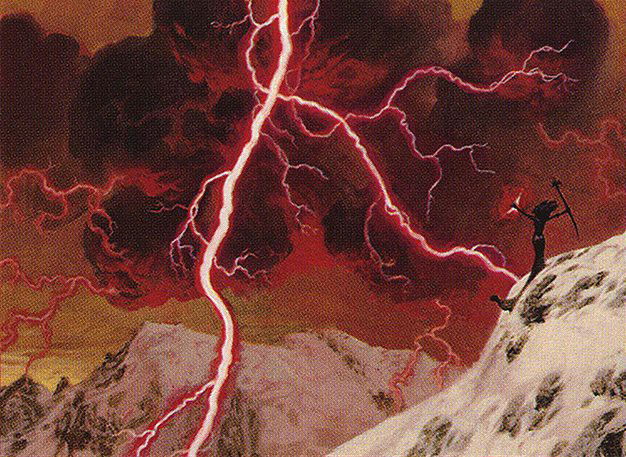 The Vampiric Tutor - Archetypes: Aggro - Introduction & History
06/21/21
0 comments
Welcome to the Vampiric Tutor project! We'll start by delving deeper into one of Magic's most famous Archetypes: Aggro!

By Romeu

translated by Romeu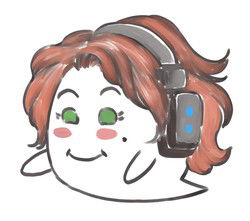 revised by Tabata Marques
Edit Article
Welcome to the Vampiric Tutor project. The purpose behind this project is to introduce my readers and less experienced players to the world of theoretical Magic, trying to didactically bring fundamentals of the game, deckbuilding, rules, play interpretation, among other important points that go beyond the basic knowledge of Magic: The Gathering. In this series of articles, I intend to develop a set of ideas that will start with more specific principles such as archetype identification and deckbuilding improvements, and then move on to more advanced topics.
Aggro
. The simplest way to explain to a person how a Magic game works and how to win the game is to say that each player has 20 life points, and the first player to bring the opponent's life to zero wins the game. Thus, the most efficient way to teach a player is usually using Aggro or Midrange decks, where the player needs to initially focus on mana costs and attacking. It does not mean, however, that Aggro decks are the simplest decks to play, as Magic is a complex game and there is a real chain of decisions in each game and each turn that can (and should) be considered to complete Your only goal: to win the game. In the case of Aggro decks, knowing how to maximize the efficiency of your cards and the damage or presence on the board generated by them is essential for the Aggro player, as otherwise it is possible for the deck to run out of gas when it shouldn't and lack enough damage to close the game while the opponent fails to establish their plan. However, before we study the archetype, it is important to know how we arrived at the modern Aggro deck composition.
Sleight of Mind
in his deck with no way to play it, as he forgot to add 4
Adarkar Wastes
in his decklist, so he was forced to add Plains in the slot that would normally be from the painland. Since then, Aggro decks have always been present in some way in the competitive scenario of virtually every format: In 1997, Svend Geertsen was semifinalist in the Worlds with a list that would then be the first variant of Stompy, using creatures of high-power and low cost, along with spells to increase their power and
Winter Orb
to punish opponents who spent too much mana with their resources, as he could use
Quirion Ranger
to untap both lands and creatures.
Lin-Sivvi, Defiant Hero
being banned from the Mercadian Masques block constructed.
Siege-Gang Commander
and
Patriarch's Bidding
.
Wild Nacatl
, a card that would be released a few years later, in Modern. In 2008, with the release of Lorwyn, several tribal decks emerged and hung between Aggro, Tempo and Midrange, but the list that screamed the most Aggro at the time was not even tribal: The Mono Red list used by Michael Jacob had everything that still defines a good Mono-Red deck today!
Doran, the Siege Tower
as a low-cost threat with a multicolored manabase that even splashed blue or red occasionally. As the deck was mostly made up of creatures, with the release of Conflux, Brian Robinson made it Top 8 on the Pro Tour Kyoto playing a blue-splash version of the deck, which was more accessible with
Noble Hierarch
and
Ancient Ziggurat
to use some powerful creatures like
Rhox War Monk
and
Rafiq of the Many
, which allowed the archetype to attack with a Doran on turn 3 for a total of 12 damage.
Stoneforge Mystic
package, and it was no different for Boros Stoneblade.
Champion of the Parish
along with other humans, and
Falkenrath Aristocrat
being the top of the curve as a 4/1 Haste and Flying that was practically indestructible on that list.
Gideon, Ally of Zendikar
or
Chandra, Torch of Defiance
.
Goblin Chainwhirler
due to the limiting and overwhelming factor of this card created for certain decks and effectively dictating what was playable or not. The deck was piloted by Javier Dominguez and consecrated him as world champion that year, which would make him be eternalized in Throne of Eldraine in the form of the
Fervent Champion
card.
Anax, Hardened by the Forge
and had a "free-win button" in combinations involving Anax and
Embercleave
or numerous creatures and [[Torbran, Thane of the Red Fell].
Omnath, Locus of Creation
was Gruul Adventures: an aggressive, low-cost threat deck,
Embercleave
, and a powerful card advantage engine with
Edgewall Innkeeper
and Adventure cards like
Lovestruck Beast
and
Bonecrusher Giant
.
Luminarch Aspirant
,
Elite Spellbinder
and
Skyclave Apparition
while still presenting a fast clock with
Seasoned Hallowblade
and
Maul of the Skyclaves
.
Goblin Chieftain
,
Thalia's Lieutenant
or
Honor of the Pure
benefit to create a rapidly multiplying pressure against the opponent. Weenie decks don't typically use damage spells, mostly focusing on putting pressure with an increasing number of creatures and winning the game with an army. Weenie decks may or may not be tribal, and not every tribal deck is necessarily a weenie deck or even an aggro deck, it all depends on how the list is constructed. Likewise, not every payoff for a Weenie deck is necessarily a tribal support and can be a mass buff effect like
Honor of the Pure
or
Benalish Marshal
.
Necropotence
and
Carnophage
were legal in Standard. The logic behind this archetype is that it doesn't matter if you're going to lose permanents, cards in hand or life during the game, as they are disposable resources as long as the cards you play are rewarding enough and finish the game in a few turns.