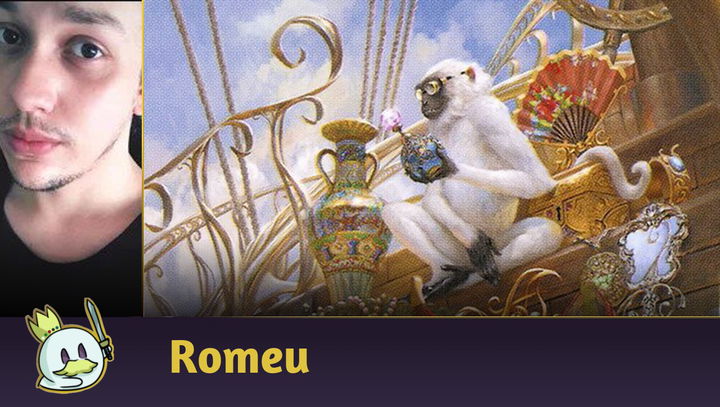 Top 10 2021 Cards for Modern
In today's article, I present and evaluate the ten most important cards (or cards cycle) from 2021's released sets for Modern.
By Humberto, 22/12/21, translated by Humberto -
0 comments
Edit Article
For this end of year, I'm preparing an article series focused on the Top 10 of the best cards of 2021 for competitive formats, where we analyze which were the most important cards for each format and their individual and collective impact within the Metagame. In my last article, we talked about Pauper, and today we'll cover the last year for one of the most famous competitive formats,
Modern
!
Modern in 2021
I think 2021 was a very fruitful year for Modern, and that the format not only grew but changed a lot over the year, especially and obviously due to Modern Horizons II
Earlier this year, with Kaldheim, Modern took a huge hit due to the inclusion of
Valki, God of Lies
and its notorious interaction with
Cascade
, which combination that could Tibalt as soon as turn 2 took over the format. In February, Modern had its only banned and restricted announcement of the year, where in addition to a rules change related to Cascade and the cost of revealed spells,
Field of the Dead
,
Mystic Sanctuary
,
Uro, Titan of Nature's Wrath
,
Tibalt's Trickery
and
Simian Spirit Guide
have been banned. Strixhaven brought to the format one of the best card selection effects ever released in recent times in the form of
Expressive Iteration
, in addition to the inclusion of other cards that occasionally appear in lists, such as
Prismari Command
, while Adventures in the Forgotten Realms brought some additions that became relevant later on, such as
Ingenious Smith
. However, it's impossible not to mention that Modern Horizons II has almost entirely changed the format's competitive landscape, with so many powerful additions and inclusions that pretty much define every contemporary Metagame of the format, with a vast majority of the format's major decks essentially "rotating" Modern. Unlike the first Modern Horizons, I believe that MH2 achieved enormous success in its goal of making multiple archetypes emerge, or multiple archetypes needing to adopt cards from the set, but without necessarily breaking the format in any way. So far, we haven't had any catastrophic scenarios in Modern involving a Modern Horizons II card or deck; we didn't have any
Hogaak, Arisen Necropolis
so far (and they tried many bold mechanics in the set). The problem this has created for the format, however, is the financial factor: The prices of Modern Horizons II cards keep soaring due to the high-demand and low availability of the product these days, as with its predecessor's cards, and today we see cards like
Solitude
and
Ragavan, Nimble Pilferer
coming in at staggering prices, while cards like
Dragon's Rage Channeler
and
Prismatic Ending
are priced relatively high for recently released uncommons. This leaves the Modern community facing two issues, the first being that if you play Modern, you need to upgrade to Modern Horizons II, regardless of your deck... it has become absolutely voided by better archetypes that include new cards: You no longer see a Jund with
Bloodbraid Elf
, you see Jund with
Ragavan, Nimble Pilferer
and
Lurrus of the Dream-Den
. It does not mean, essentially, that your deck has become unplayable, Modern is still a very diversified format and with hundreds of viable strategies, but the non-inclusion of premier set cards like MH2 brings consequences when it comes to optimizing your list, which brings us to the second problem: Prices. Magic as a whole has become more expensive over the past two years, and prices to upgrade a Modern deck have gotten significantly higher (for example, a Ragavan playset makes me disregard the possibility of building my Death's Shadow deck again), and if so, it's already complicated for a player who is familiar with the format, it's even worse for those who want to enter it, as the monetary barrier has become even higher and there are no longer so many options for competitive decks for a very affordable price (currently, the cheapest competitive deck, Burn, is in the $500 range), making the format have trouble growing its player base in local communities.
That said, we end 2021 with Modern having, thanks to MH2, an "Legacy lite" vibea, and being extremely focused on mana efficiency, card advantage and the conscious use of its low-cost spells or free-spells, and where we have a very viable diversity of strategies and archetypes, with its only problem, such as Legacy on a much larger scale, the financial barrier entry. That said, let's take a look at the ten cards that I consider the most impactful for the format in 2021.
The Ten most impactful 2021 cards for Modern
10 — Valki, God of Lies // Tibalt, Cosmic Impostor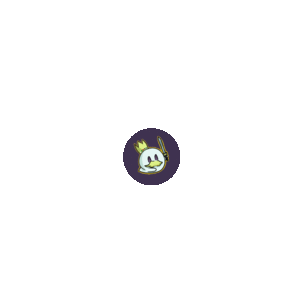 Although it sees almost no play today,
Valki, God of Lies
was the first card of the year that
really
impacted Modern, to the point where Wizards had to nerf the interactions between double-faced cards and Cascade. Essentially, it was possible to cast Tibalt, Cosmic Impostor with any Cascade spell in the first few turns of the game, such as
Ardent Plea
or
Violent Outburst
, and practically win the game from this point on, as Tibalt offered removal and card advantage while accumulating both your resources and the opponent's resources, making it impossible for any opponent who was playing "fair" to win the game. Because of this interaction, Cascade started to consider, for double-faced cards, the mana value
of each side of the card individually
, making it impossible for cards like
Ardent Plea
to cast spells with a value of greater than 3 mana on double-faced cards, and because it was essentially the reason for this rule change,
Valki, God of Lies
deserves its spot on this list.
9 — Counterspell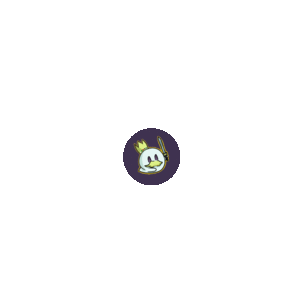 One of the biggest requests for Modern for years was to add
Counterspell
to the format, so that Blue-Based Decks could have an efficient spell and universal answer to deal with the growing amount of increasingly powerful threats without the need to resort to conditional effects such as
Mana Leak
or
Remand
. Modern Horizons II finally brought
Counterspell
into the format, and the card is now a gigantic staple of many blue decks that have room for its use, like Izzet Tempo, the Azorius Control, or even Dimir Mill.
8 — Shardless Agent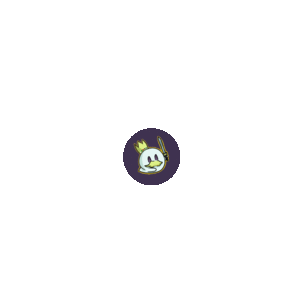 Shardless Agent
was a mighty Legacy staple when it was first released in a Commander product, and one of the cards that many players speculated about its viability in the Modern landscape. At the time the creature was released, the most powerful thing you could have been doing with it was casting
Ancestral Vision
to draw three cards, an effect that isn't nearly as exciting these days. However, Modern Horizons brought in
Crashing Footfalls
, which in combination with several other cards released in recent years that manage to bypass the mana restrictions of a Cascade spell through alternative costs, such as
Bonecrusher Giant
and
Brazen Borrower
, have made
Shardless Agent
solid enough to always bring ten power to the board for three mana, thus creating one of the format's top decks today, Temur Footfalls.
7 — Expressive Iteration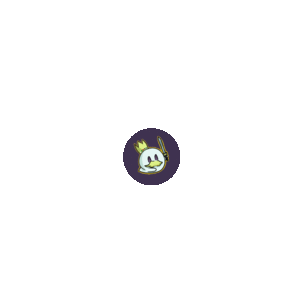 Expressive Iteration
is the only non-Modern Horizons II card that is still legal in the format with its proper interactions and no errata on this list, and I believe this already demonstrates how powerful this Strixhaven sorcery is as a whole. The new two-mana cantrip is one of the most powerful card selection effects ever created in Magic: The Gathering recently, as it essentially offers a way to not only filter the top of your deck, but also to be able to sequence spells and get the most out of your land drops in the first turns, while making them expendable in later turns. As a multi-format staple in Modern,
Expressive Iteration
is played especially on Izzet Tempo and the Grixis variants of
Death's Shadow
decks, and will likely remain one of the best options in the format for quite some time.
6 — The Elemental Cycle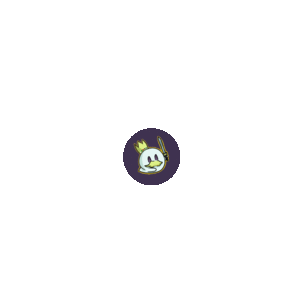 Modern Horizons II's Elemental Cycle or also considered the new "free spells" cycle was a huge success and one of the most impactful cards that Modern has received in years, especially not just because they can be cast for free, but also because there are many interactions that become possible with these cards. Although we see some, such as
Subtlety
and
Endurance
being used on a smaller scale, all elementals have somehow become staples, with
Fury
and
Solitude
being the most played, for dealing directly with players' board position while being powerful individual threats. Additionally, these cards offer virtually absurd interactive potential alongside effects like
Ephemerate
, and are creatures whose ability to return permanents to the owner's hand with
Teferi, Time Raveler
creates powerful interactions, making it even easier to abuse its effects. All these qualities together made the Elementals become a must-have in Modern, and are present in the most diverse archetypes, such as Four-Color Control, Azorius Control, Temur Footfalls, Elementals, Reanimator, among others.
5 — Prismatic Ending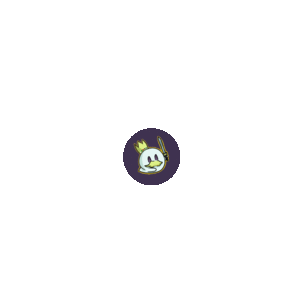 Prismatic Ending
is another power Modern Horizons II addition that has become a staple for being a powerful interaction, and one that tackles some of the format's main threats as Metagame has moved into a setting where the players look to use as less mana as possible for the most impactful plays. The advantage the card offers over other low-cost removals is its flexibility to handle any nonland permanent for a flexible mana cost as your deck's color demands, a feat that can easily be abused using some Triomes along with Fetchlands to get the most out of it. But even in two-color decks,
Prismatic Ending
is a great staple as it offers an efficient way to deal with some top cards in the format today, such as
Ragavan, Nimble Pilferer
and
Colossus Hammer
, on a single card, opening up more space for decks that run it to make better use of their other slots.
4 — Unholy Heat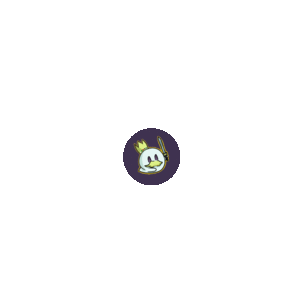 While much of the success of
Ragavan, Nimble Pilferer
and
Dragon's Rage Channeler
-based decks has focused on the super-efficiency of their creatures, I believe another huge reason these decks succeed is because red received one of the most powerful removals the format has ever had. In a format where enabling Delirium is no longer a difficulty thanks to the inclusion of new cards + the well-known interaction of
Lurrus of the Dream-Den
with
Mishra's Bauble
,
Unholy Heat
is one of the most efficient ways to deal with almost any creature or Planeswalker that sees play in the format these days, ranging from removing a small
Memnite
to a huge
Primeval Titan
with a single card, and thus doing so that Midrange decks can abdicate the need for conditional removals to deal with different situations, standardizing the topdeck to always have a good answer for each situation. Essentially,
Unholy Heat
made it possible for decks like Jund to forego the need to have
Terminate
,
Abrupt Decay
and
Assassin's Trophy
in the maindeck, or also enabled archetypes like Izzet Tempo to have removals that deal with different situations without needing to resort to splashes. So, I believe that out of all the removals Modern Horizons II has brought,
Unholy Heat
is the best of them.
3 — Dragon's Rage Channeler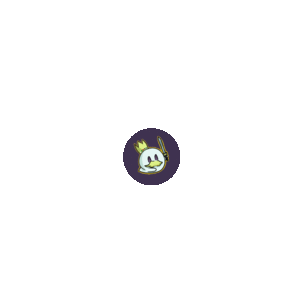 If the Delirium package makes
Unholy Heat
one of the best removals for Modern, it also makes
Dragon's Rage Channeler
one of the best creatures of the format.
Dragon's Rage Channeler
is a
Delver of Secrets
built right for Modern, where topdeck manipulation is much less efficient than in other formats, but where we have more efficient probabilities of having multiple card types in our graveyard according to how the game plays out, which makes turning this creature into a 3/3 flying threat an easy task. In addition, the new one-drop also provides a powerful and efficient means of topdeck filtering with the Surveil 1 ability, making every non-creature spell you cast have attached a way to remove useless cards from your deck while keeping the useful spells, making it even more powerful and efficient in archetypes that choose to run it, and making it the second most played creature in the format today.
2 — Urza's Saga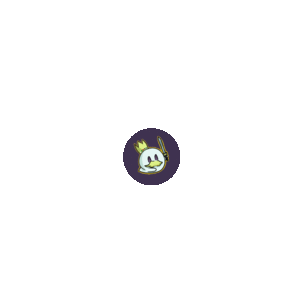 Among the cards released in Modern Horizons II, I think
Urza's Saga
was one of, if not, the most controversial because it was a card with entirely new mechanics.
Urza's Saga
is a land, enchantment, and a Saga simultaneously, and has abilities that search for or produce artifacts, all on a single card, which led to a series of possibilities and potentials to be explored with the card of which we currently see in the most diverse lists. In one of the best decks today, Hammer Time, the card does a fantastic job of not only producing tokens that are significantly powerful on this list due to the high number of artifacts, but also searching for
Colossus Hammer
to close the combo, or
Shadowspear
to give evasion.
In Amulet Titan,
Urza's Saga
is the inevitable guarantee that, at some point in the game, you will have control of one or more copies of
Amulet of Vigor
, and its interaction with the bouncelands allows the deck to reuse the land multiple times to produce more tokens. For archetypes like Jund,
Urza's Saga
serves as an efficient tutor that, in addition to searching for specific cards, can also be replayed with
Wrenn and Six
. In addition, the card is also widely played in other archetypes, such as Hardened Scales, Thopter Combo, Eldrazi Tron, Affinity, among many others, making
Urza's Saga
a major Modern Staple today.
1 — Ragavan, Nimble Pilferer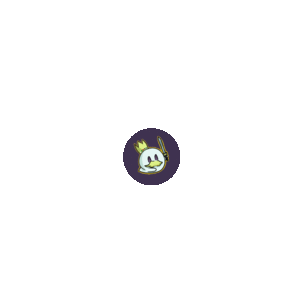 We couldn't finish this list without the strongest card released in 2021,
Ragavan, Nimble Pilferer
. Unlike many of the cards mentioned in this article, Ragavan doesn't specifically need context to be good, it's just great on its own, and doesn't demand many deckbuilding concessions for that either. For many players, Ragavan is an almost perfect mix of card advantage, mana advantage and threat that needs to be stopped or removed at any cost, or it will develop an absurd advantage over the course of the game for its controller, often dictating the course of the matchup from the moment it comes into play, especially during the first few turns. In addition, the card can also, in higher attrition matchups, symbolize flaws or threats in combat math thanks to its Dash ability which, if used at opportune times, can deal those points of damage needed to close the game, and any player who has been in this situation has certainly already questioned, before attacking, whether a "Ragavan + Bolt" on the opponent's turn would mean lethal damage, creating a virtual advantage if the player chooses to respect the opportunities involving a possible albino monkey in the opponent's hand of which, even when not dealing lethal damage, can snatch an important card of your deck out of nowhere and change the course of the game. Since its release,
Ragavan, Nimble Pilferer
has been one of the most played cards of the format until today, and the most played creature in the maindeck of Modern decks, being present in Izzet Tempo, Rakdos variants, including Jund and Death's Shadow, and even in Gruul Ponza, with all these decks not needing to make any concessions to play it because they naturally meet the only demand that the albino monkey needs to be good: to have good board interactions and good disruptive elements, so he can stay on the battlefield for as many turns as possible. All of these elements, along with the fact that this creature is one of the format's pillars today, make
Ragavan, Nimble Pilferer
the most impactful card for Modern in 2021.
Conclusion
That was my review of the top ten cards of 2021 for Modern. I particularly consider that, despite the drastic changes that Modern Horizons II brought, the format is in a stable and diversified moment, with a high amount of viable archetypes, despite having standardized, in a way, how the decks are built.
My concern with the format these days is the accessibility, where rising deck prices make the format's barrier to entry much higher, and I don't think we'll have so many reprints in the next two years that it can cover this problem efficiently, as the only reprint set planned (so far) for next year is the new Double Masters. Of course, this new Double Masters could be a great way to lighten the price of some of the format's current Staples, especially the Modern Horizons I and II cards, but given the nature of the Master Set and the way it's designed; Keeping in mind reprints of the most diverse formats and still keeping a healthy draft/sealed scenario, I consider it very unlikely that we will have many, or even any Modern Horizons staples in the set. That said, I believe that the goal of products like Modern Horizons is precisely to create cards designed for eternal formats that can become impactful enough to "rotate" them, creating a way to adapt to the competitive landscape of these formats and, in this sense, Modern's "rotation" this year brought a format that I consider to be in a good shape, and I hope that the 2022 releases brings some exciting stuff, but also helps to keep it healthy. Thanks for reading!