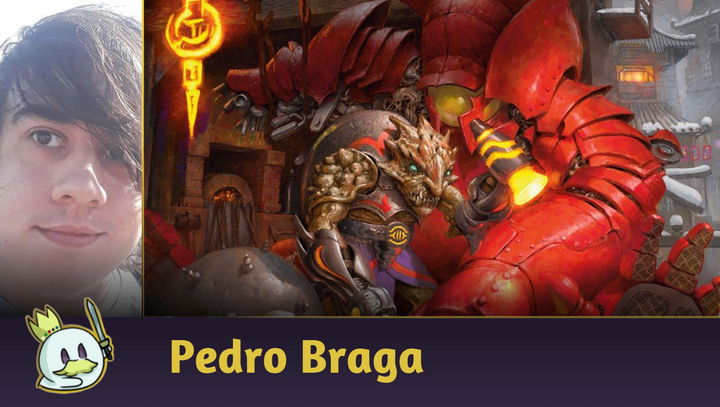 Top 5 Modern Cards for Kamigawa: Neon Dynasty
02/12/22
0 comments
Powerful as swords, fast as Ninjas: Today I share my thoughts on my Top 5 Kamigawa: Neon Dynasty cards for Modern.

By Pedro Braga

translated by Romeu

revised by Tabata Marques
Edit Article
Kamigawa: Neon Dynasty is something I've always looked forward to in Magic. As a good anime viewer and manga reader, for me, the set is not only a return to a traditional culture that I really like, but it also brings a whole contemporary side that I enjoy. This flavor is evident in the set itself, where we have enchantment cards that extol the traditions of Kamigawa, and contrast with mechanical artifacts, praising the innovation that the plane has gone through. All this modernity is very welcome in… Modern, allowing us new approaches to old problems of the format, promising alternatives to build your decks and, of course, many giant robots.
To the sound of a lot of anime music, I even really like L'Arc
En
Ciel, and watching episodes of Kamen Rider on TV, let's get together and discover the five best cards of Kamigawa: Neon Dynasty for Modern.
Honorable Mention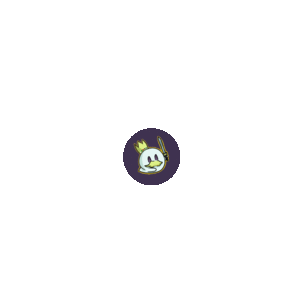 If Bogles were still a thing in the format, this card would be a monster. Producing the purest card advantage juice the deck could have,
Light-Paws, Emperor's Voice
lets you pour countless auras from your deck directly onto the battlefield, attached to it. This interaction not only qualitatively improves your side of the field, it also helps you add value with Bogles cards that care about the number of enchantments you have in your possession, like
Ethereal Armor
, for example. Unfortunately, things are not favorable for this fox. Not only Bogles isn't in a good moment, but it is also very "closed" and balanced in its creatures and auras. Removing any one of them to put in a legendary creature, which you can't have multiple copies on the battlefield, cost two and has difficulty defending itself without the aid of external means, is extremely complicated. That's not to say it can't be tested, but still, in the current Bogles build it can sometimes be more of an obstacle than a stepping stone to the promised land.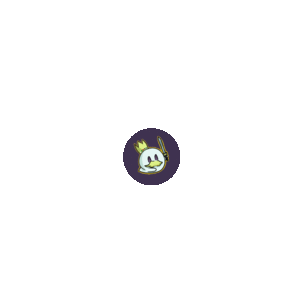 Tempered in Solitude
had everything to be one of the best cards in the set. Low cost, coupled with the lack of means to deal with enchantment in Modern currently, makes it stable on the board. Its ability to exile cards from the top of your deck and allow them to be played until the end of the turn is a big deal for Prowess decks, which use small creatures that grow as new spells are cast. Unfortunately, the card only triggers when creatures attack alone, which is precisely the opposite of what these extremely aggressive decks would like. A shame, as this greatly devalues ​​the deck's possibilities, making it fit well in some Voltron build. Expecting a two-mana card to exile a card for each attacker is really far out of the box and not the way this argument goes. A more feasible approach to making this card suitable for aggressive Modern decks would be the good old "When one or more creatures attack". But, unfortunately, the ability only works against a single declared attacker, depriving this card of being one of the best in the new set for Modern.
5th Place - Invoke Calamity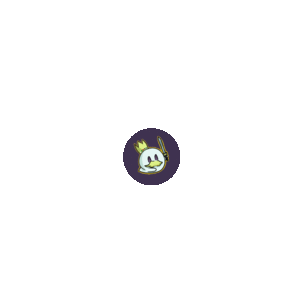 Let's start by getting the elephant out of the room. Yes,
Invoke Calamity
has a heavy red mana cost. This might seem like an impediment to casting the spell, but that cost is nothing that
Cryptic Command
doesn't already do with blue mana. Modern's manabase, which easily allows lands of two or even three colors at the same time, and with the treasure tokens that
Ragavan, Nimble Pilferer
produces, can easily make
Invoke Calamity
more propitious to be cast. After that, we can enjoy its effect, which is everything a UR deck would want. If
Cryptic Command
is known for its versatility, what do you think of the endless possibilities this card can bring? You can even cast
Cryptic Command
itself and some other simpler card, like a
Lightning Bolt
, for example. It also has great interaction with Suspend cards like
Living End
.
Invoke Calamity
is a very powerful card which has one of the best effects of red, to cast cards for free on pure impulse. If it weren't for its icon-laden cost with a little fire drawn on it, this card would be way higher on the list.
4th Place - Containment Construct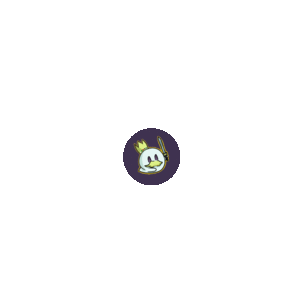 Containment Construct
is here for a variety of reasons, synergizing a lot with cards in and out of the set. The ability to exile and reuse cards you discard is very welcome, but it only works when those cards are, in fact, discarded. When we think of discarding in Modern, we think of black spells that make our opponent choose cards for us to discard, like
Inquisition of Kozilek
or
Thoughtseize
. In fact, using the Construct as a protection against these spells is an option, but it's far from the best choice, even if it exists. The robot's underlying value lies in its ability to take advantage of cards you discard yourself, and Modern is full of these options, hidden away in more timid ways. For example, Cycling is an ability present in the form of cards like
Wilt
and
Ketria Triome
, like the other triomes, whose cost is to discard a card, which with the construct, can be played next, adding a lot of value to your play.
Liliana of the Veil
together with this creature on the battlefield can generate an engine in which you don't necessarily need to lose a card. And of course, the same goes for cards with Cycling, since
Containment Construct
allows instant speed play. In addition, its text lets you play cards, that is, lands are also reusable. This card can generate a lot of value in your plays, preventing you from losing little and becoming more promising over the cards released in future sets, due to its ability to interact with a basic game mechanic. It even synergizes with some cards that we'll see next.
3rdh Place - Lion Sash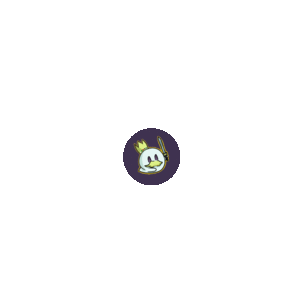 Lion Sash
is a perfect sideboard against graveyard decks and a great white card to give your opponent some serious punches. Its charm lies in the fact that it doesn't need to be tapped for its ability to activate, unlike cards like
Relic of Progenitus
that can be activated once per turn. Costing a few mana and being able to grow by itself, or grow in a way that helps another creature with some ability or evasion, this equipment is good in an elementary way, and the fact that it accumulates counters on itself and not on equipped creatures by it makes this little guy have a great evasion against removals.
2nd Place - March of Otherworldly Light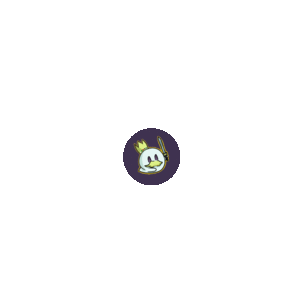 March of Otherworldly Light
is the strongest spell in this set, even though it ranks second. Currently, Modern's best removal is
Prismatic Ending
, allowing the exile of the opponent's non-land permanents according to the mana types paid to be cast. March of Otherworldly Light works similarly to the MH2 card, the difference is that, like
Martyr of Sands
, you can use white cards in your hand to make the spell reach its highest potential. Or, just pay a lot of mana if it's available.
Either way, you'll get a guaranteed exile removal, which won't give your opponent any bonuses, like
Path to Exile
, and that just like
Prismatic Ending
can handle a broad range of threats, without having to rely on the difficulty of changing your manabase and color-fitting it to play Ending. It would easily take first place in terms of brute strength, when compared to the other cards on this list, but the first place has a wider range of usability, and that's what we'll see next.
1st Place - Channel Lands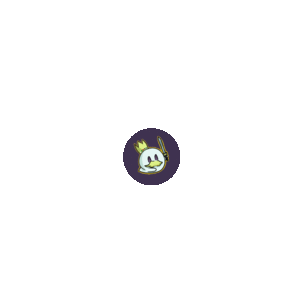 Channel Lands are among the most useful cards we've seen in Magic to date. Despite the effects provided by it being of a certain simplicity and common among several cards in the game, we should not compare them with the spells that make such effects, but with basic lands. At the beginning of the game, this type of land works just like a basic land. It enters untapped, generates mana of a specific color. They have no land type, which is not that bad as you prefer not to fetch them with fetchlands. At the end of the game, they behave like spells, allowing you to use their effects by discarding them. They are somewhat reminiscent of the modal lands from Zendikar, except that they can't be targeted by discards like
Thoughtseize
. Also, Channel cannot be countered by
Archmage's Charm
or
Counterspell
, counters that are heavily present in the format. By far the best of them is
Boseiju, Who Endures
, which has a low cost and allows you to destroy problematic permanent types and without much interaction in Modern.
Otawara, Soaring City
is another powerful card, returning permanents to your opponent's hand. Their interaction with
Wrenn and Six
or any recursion makes them even more devastating. In the end, all Channel lands are good for their respective deck, especially monocolored lists. They guarantee that you won't have a lost draw at the end of the game, reminiscent of the system of games like Legends of Runeterra, in which every card you draw has some effect, eliminating the dreaded variance, which many players hate. Channel Lands are extremely versatile in the game and deserve all the attention they receive.
Conclusion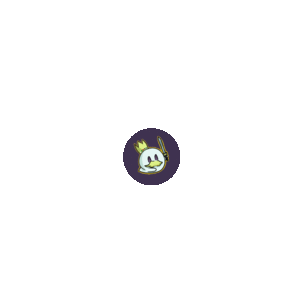 For me, the best card of Kamigawa is
You are Already Dead
. I will guarantee a copy of it on all my Commanders decks. I'm totally in love with Hokuto no Ken, to the point that I'm dying to purchase a copy of
Kaito Shizuki
drawn by Tetsuo Hara. And of course, I will love to be able to say "Omae wa Mou, shindeiru!" when playing or naming the card. That's it for today, see you next time!