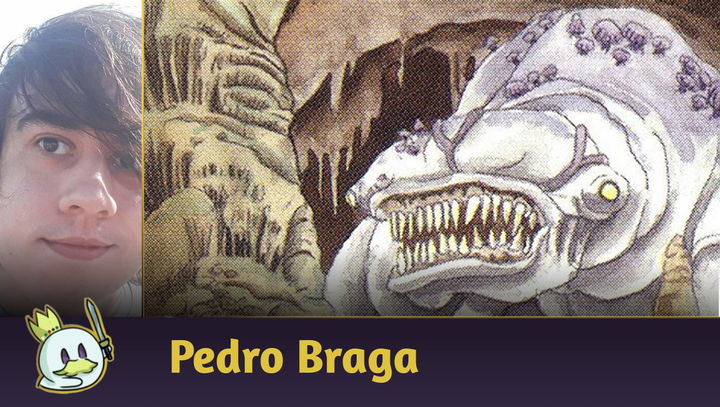 Top 5 Worst green cards in Magic: The Gathering
03/29/22
0 comments
Green is one of the strongest colors in Magic. But back then, it wasn't that great, and today I bring some of the worst green cards ever printed in Magic!

By Pedro Braga

translated by Romeu

revised by Tabata Marques
Edit Article
In Magic, we can build decks with a vast collection of thousands of cards, ensuring there is a place for each of these strategies. In recent years, the color green has been on an obvious rise, evident by cards like
Oko, Thief of Crowns
and
Uro, Titan of Nature's Wrath
, as well as
Esika's Chariot
. Green has never been as good as it is in the game today, but in the past, the color suffered a lot. Its cards were often considered some of the weakest of their cycles, such as
Bounty of the Hunt
, which could be considered a decent combat trick, putting counters on creatures until the end of the turn, except that this card is part of the same cycle as
Force of Will
, putting the green spell to shame.
To prove that Green wasn't always the pinnacle of strength in Magic, we're going to talk about the worst green cards of all time.
Worst Green Cards in Magic
Shelkin Brownie -No Crowds!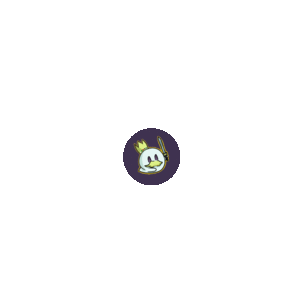 Owner of an ability that would be very well seen at the height of the pandemic,
Shelkin Brownie
can disable the effect of cards with "banding", making the combat fairer for mere mortals like us, who have no idea on how it works. It is a powerful silver bullet against the thirty or so creatures possessing the ability. Realistically, the pixie has the power to disable an ability notoriously known for having rules that are too complicated for how ineffective they are. Made to be a protection against an ability that never actually saw play,
Shelkin Brownie
becomes a joke for the fact that its effect could have been anything, but it became a measure to protect against a keyword that no one needed to protect themselves from.
Camouflage - Hiding your chances of victory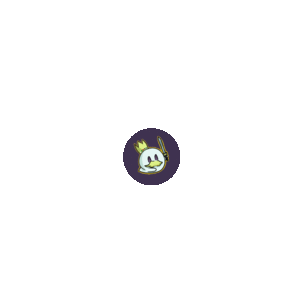 Camouflage
does have a utility, that of trying to create illegal blocks, and that will be negated, causing your creatures to pass straight through to deal combat damage. But counting on that is the same as counting on a good episode of The Simpsons in the new seasons. It may happen, but your expectation will also be your suffering. The card's real use is to prevent your opponent from cheating against you. If you are suspicious of some suspicious activity, a possible theft on your opponent's part, but you prefer not to get their attention by calling the judge out loud, just cast
Camouflage
, and the whole judge team will come to your table gladly. The card rules in their revised version, available in Gatherer, are a bit complicated when first read. Describing piles of creatures, which may or may not be empty, additional piles with more than one creature, and even the idea that creatures that can block more than one creature occupy multiple piles at the same time, makes this card have a certain effort to explain. To make matters worse, this card was only printed in its version for old rules, which dates back to the creation of the Morph mechanic. Not only is its text very poorly written, common for that time, when the rules were not so well-structured, but it also talks about using cards face down, instead of randomly deciding the results with a die. Therefore, it is quite possible that someone takes the card unknowingly and tries to use it in the old rules, causing even more confusion and headache.
Cocoon - Morph for sadness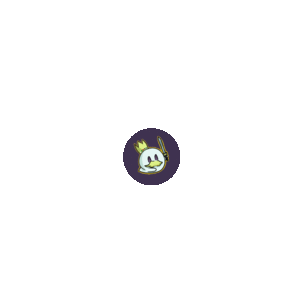 This cocoon here works exactly like a butterfly.
Cocoon
enters by enchanting your creature and tapping it, while placing three counters, which will be removed one by one with each upkeep. On your fourth upkeep after your creature is enchanted, it will become a beautiful butterfly, gaining a +1/+1 counter and flying. You can do this, for example, to make that
Tarmogoyf
of yours super cool, stronger and with an evasion.
The question is, why would you do that when there are countless more efficient ways to inflict pain on yourself? Needless to say, taking a good creature out of play for a few turns to give it a flying ability counter and a little boost to its stats is a bad idea.
Arcane Flight
does the same for the same mana value. Worse, the creature is not magically hidden behind a phase switch, exile, hexproof, protection, or shroud, unless it already has one of those abilities. It's there, ready to take a
Lightning Bolt
,
Wrath of God
or even a spray of insecticide on the sleeve. It is indisputable that without the limitation of enchanting only your creatures,
Cocoon
would be a standard removal. With games getting faster and faster, the enchantment is a good way to balance reward and risk, making it possible to disarm an opponent's defense and go straight to victory. Other than that,
Cocoon
is recommended as a substitute for bad decisions.
Wood Elemental - Armageddon yourself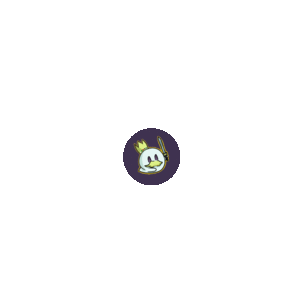 This one is party rice on every "Worst Cards in Magic" list ever made. Tell me, what's more genius than casting an
Armageddon
, confining all players to just their dorks and mana rocks, making the experience of playing Magic miserable? Exactly! Casting
Armageddon
only for yourself, which is possible with the
Wood Elemental
. This guy's level goes soooo much lower, really lower. So far, we've talked about cards with little or no use, which only cater for very specific situations.
Wood Elemental
is the first card that really puts us behind in the game. Although it costs four mana, we can only cast it when we have five mana available, the fifth being an untapped forest, which would give us a 1/1 creature. The little heavy tree grows exponentially with the number of UNTAPPED forests you use as an offering when it comes into play. So, for you to achieve an optimal result, using its abilities, it's a good idea to generate mana with creatures and artifacts, and sacrifice all your myriad of forests present in your field to the elemental, generating a creature with a lot of determination to win. Do you know what we can do with its huge body after you sacrificed your forests? Nothing!
Wood Elemental
doesn't have trample. It also doesn't have any form of evasion, surveillance, or any ability that takes advantage of its stats that we wish were monstrous. Just as it lacks total protection, causing the simplest removal, or deathtouch creature, to end our dreams, leaving our entire board decimated. The game of wiping out your own lands can seem like fun. And
Wood Elemental
is the perfect card for you to feel like a member of the agribusiness, which also destroys its own forests, but to raise livestock.
Brushwagg - The amighty Tojo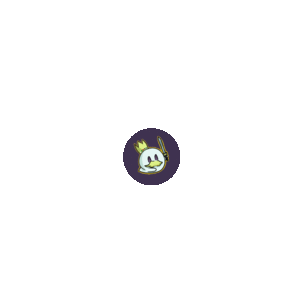 Brushwagg
is a really nice guy, I love his name in Portuguese,
Tojo
. It begins that Brushwaggs are a race existing only in Magic, that is, it is an individual creation of the people of research and development. It might not be as bad as the other cards featured here, but this guy has history, and it's pleasant to talk about it in the article, to introduce him to those who never met him.
In addition, the
Brushwagg
are cards belonging to a select group called the Reserved List, cards that we know Wizards will never reprint, which makes them tend to value, since their number is finite, and even scarce at times. Due to its clumsy appearance and its effect considered inefficient, it is very popular to this day, for Meme reasons. Cards with bad effects, funny animals and other things are always very welcome and loved in any game, and the guy here is proof of that, which leads many to want to have their own copy of it, for sentimental reasons and for popularity. There is also a rumor of a colleague who has been purchasing Brushwaggs for years, accumulating many of them and having an increasingly fat collection of these animals. Brushwagg-type creatures made their return over two decades later in Ikoria: Lair of Behemoths, with
Almighty Brushwagg
. Along with the card that never left testing, but was revealed to us thanks to the Mystery Booster
Interplanar Brushwagg
, which means we will slowly make our way towards future tribal of creatures hidden in balls of dry grass.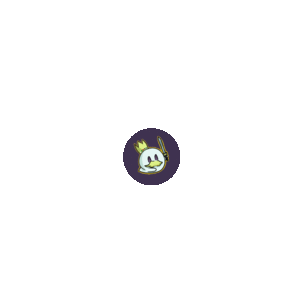 Its effect makes it great as a defender, but terrible as an attacker, where it loses all the gas it could possibly have, being barely able to kill any threat unaided. This effect could easily be adjusted by making it gain power when blocked or toughness when blocking, but that would take some fun out of the pet, which has a huge place in our hearts.
Conclusion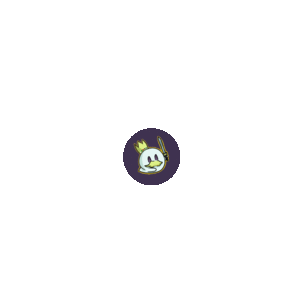 From now on, this humble writer will dedicate his life to collecting as many copies of
Cocoon
as he can. Who knows, I might be able to do something cool with them, like a painting, a table, maybe a floor entirely made of them? The sky is the limit for these beauties, which will gain +1/+1 counters and fly! If you have any card suggestions that could be here, leave them in the comments! Until next time!
Sign in and join the conversation