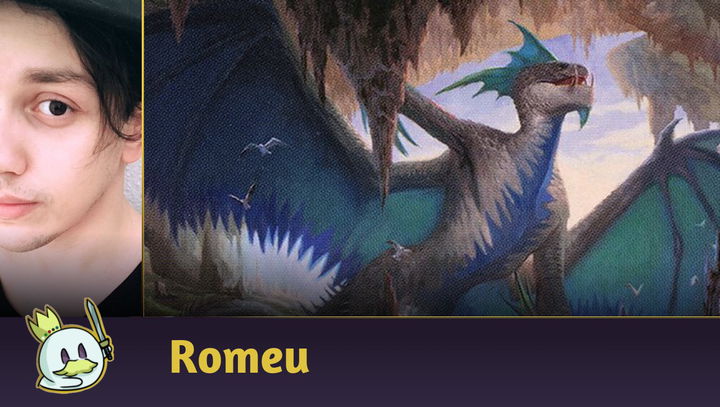 Top Ten 2021 Cards for Legacy
12/31/21
0 comments
Today, I analyze and evaluate 2021's ten most impactful cards for Legacy.

By Romeu

translated by Romeu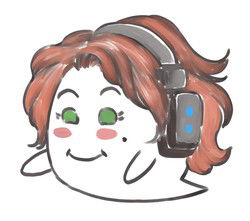 revised by Tabata Marques
Edit Article
During the last few weeks of the year, I took a look back at 2021's most impactful cards for built tabletop formats, focusing on non-singleton formats. Today, I close the retrospective talking about one of the formats that was most impacted by this year's additions, especially with Modern Horizons 2, Legacy!
Legacy in 2021
I suppose we can all agree that 2021 was an impactful year for Legacy, especially as the mid-year additions essentially changed the entire format structure and significantly increased the power level and predominance of certain archetypes. Changes that particularly affected the Delver decks, or rather the Blue-Based Tempo decks, as even
Delver of Secrets
has become sort of obsolete compared to cards added through Modern Horizons 2.
The year started with a drastic change in a format where, although many players were still present, there was a consensus that Legacy would be better without certain cards that were in the Metagame. In particular, three important cards left the format:
Dreadhorde Arcanist
,
Oko, Thief of Crowns
, and
Arcum's Astrolabe
. This significant change directly impacted Delver decks and archetypes that tried to take advantage of a perfect manabase through
Prismatic Vista
+ Snow Lands +
Arcum's Astrolabe
. Shortly thereafter, the format was impacted by the appearance of
Valki, God of Lies
in Kaldheim. The card meant that, for a few short weeks, the Legacy Metagame was also defined and dominated by a broken interaction between modal cards and Cascade, which made it possible to cast Tibalt, Cosmic Impostor as soon as turn 1, while maintaining a powerful backup with
Force of Will
and
Force of Negation
. A few weeks later, Cascade was 'fixed' and the combo no longer worked. The format continued to develop at its natural pace thereafter, but Strixhaven brought in a card that would take the Delver decks to the next level:
Expressive Iteration
. Strixhaven's new sorcery gave Delver decks a powerful "draw 2 for two mana" element, complete with filtering and top manipulation. A dangerous combination that, as of this writing, is still the subject of much debate whether it should remain in the format. But the real impact on Legacy came with Modern Horizons II, which virtually redefined the Metagame while further favoring the Izzet or URx decks with the inclusion of a trio of cards that would become predominant:
Ragavan, Nimble Pilferer
,
Dragon's Rage Channeler
and
Murktide Regent
. However, it wasn't just the Izzet decks that gained new elements, and several other archetypes benefited from the inclusion of other powerful cards such as
Urza's Saga
,
Endurance
and
Solitude
, while other archetypes received due support through additions such as
Blazing Rootwalla
and
Thought Monitor
. In general, the entire power level of the format has gone up, which currently makes it feels like a diverse format, but which, as it was earlier this year, would be much better if some cards weren't present. In particular,
Ragavan, Nimble Pilferer
is one of the cards the community talks about the most about how absolutely nonsensical it is still legal in the format while other cards of a similar nature, such as
Dreadhorde Arcanist
or in a more hyperbolic comparison,
Deathrite Shaman
are banned. The other sets didn't bring any major additions to Legacy, except for a few occasionally played cards, like
End the Festivities
in Innistrad: Crimson Vow.
2021's Ten Most Impactful Cards for Legacy
For Legacy, I think it's important to explain some points of how I made my list because it's essentially an almost Modern Horizons II Top 10. The cards included in my Top 10 consider what they've done in establishing or improving archetypes, how many of them are played in major decks, the influence and direct impact they have on the Metagame, and how effective they are in Legacy as of today.
10 — Blazing Rootwalla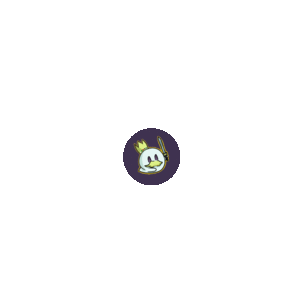 Blazing Rootwalla
, harmless as it may seem, has given one archetype with a high number of enthusiasts in Legacy an addition that provides the consistency necessary for it to become a real competitor in the format. Currently,
Madness
is among the eight most present decks in the format's Metagame, with a powerful combination of payoffs, free spells, discard outlets and explosive plays capable of ending the game in very few turns with
Vengevine
and
Hollow One
. For giving space and consistency to a very famous but underrepresented deck,
Blazing Rootwalla
deserves tenth place.
9 — Yavimaya, Cradle of Growth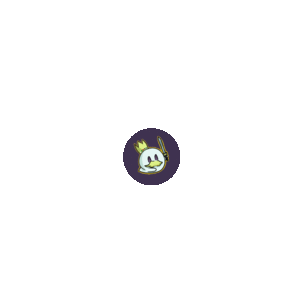 Urborg, Tomb of Yawgmoth
's green variant has added greater consistency to two widely played archetypes:
Selesnya Depths
and Lands. The ability to make lands like
The Tabernacle at Pendrell Vale
,
Maze of Ith
or
Dark Depths
add mana, or lands like
Thespian's Stage
or
Ancient Tomb
generate colored mana makes these archetypes work better with their mana sources. In addition to achieving great efficiency in not having to worry about color requirements to cast
Crop Rotation
,
Life from the Loam
,
Elvish Reclaimer
or other essential green cards.
8 — Solitude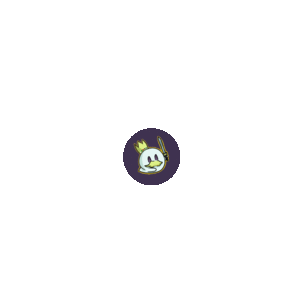 Solitude
has offered, for the 80-card versions of Death and Taxes, another powerful variant of
Swords to Plowshares
that can occasionally be cast in Late-Game as a Flash and Lifelink threat. In this archetype, the card also has a powerful interaction with
Aether Vial
+
Flickerwisp
, a play well known in other formats through other means, but which has the same result: creating a powerful impact on the board by exiling two of your opponent's creatures and keeping a free 3/2 Lifelink in play.
7 — Prismatic Ending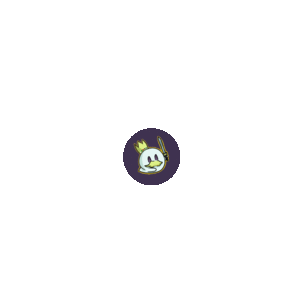 Although not as widely played as in Modern,
Prismatic Ending
offers an extremely efficient way of dealing with the most diverse categories of permanents in the format. It's one of the reasons some two-color archetypes tries to adopt a slight splash for other colors, thereby extending the card's usefulness to three-mana permanents such as
Teferi, Time Raveler
. But even in the absence of more colors in the archetype,
Prismatic Ending
's ability to handle both creatures like
Ragavan, Nimble Pilferer
,
Sylvan Library
, and
Retrofitter Foundry
all in a single card makes it a very efficient answer for the most diverse occasions, giving it its deserved space in this Top 10.
6 — Endurance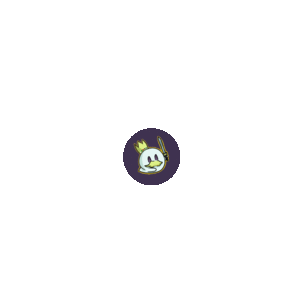 Endurance
is probably the second most powerful non-Izzet card released in 2021, essentially because it serves as an answer to a huge majority of cards that will be featured in the Top 5. Modern Horizons II's green elemental was one of the most underrated in the first few weeks of the set's release, but it took little time for Legacy players to demonstrate just how powerful a 3/4 creature for 3 mana with Flash, and that dealt with the opponent's graveyard could be.
First, a 3/4 body with Flash and Reach means
Endurance
can handle most of Delver Decks' threats: It blocks Ragavan, Delver and Dragon's Rage Channeler while also delaying the cast of the only threat of these archetypes he cannot block efficiently:
Murktide Regent
. The card also proves to be a relevant body in the format's current context. It provides an aggressive clock for decks that can easily cast it, and its ability to remove graveyards through shuffle is significantly important for dealing with archetypes like
Doomsday
, Reanimator and mess up
Uro, Titan of Nature's Wrath
's cast.
Endurance
is widely played and is one of the most effective answers for today's best decks in the format. It's not in a better place on my list because the rest of the cards are so impactful and so format-defining that there's just no way to put them elsewhere.
5 — Murktide Regent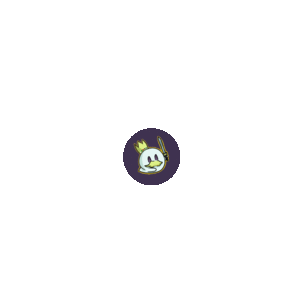 Starting the format-defining cards, we have the most powerful Delve creature ever released,
Murktide Regent
. Tempo decks have a history of using their own graveyard to gain an advantage during the game or cast a powerful threat. It was like that with
Tombstalker
on Team America and
Gurmag Angler
on Grixis Delver.
Murktide Regent
is superior to both cards for several reasons. He will commonly enter the battlefield as an 8/8 Flying; it is blue, which means it can be used to pitch
Force of Will
or
Force of Negation
; and later cast copies of
Murktide Regent
can increase the power of another copy of it already on the battlefield, creating a powerful synergy between the cards. In short, it is a powerful two-mana blue finisher for any blue deck that has any facility to fill its own graveyard. It also meant that Izzet decks could forgo the need for black or green for high-impact threats, and gave them another powerful attack angle, one very difficult to interact with as its cost escapes
Prismatic Ending
. Last, but not least: the decks that run it already have so many high-impact threats that the opponent can't always afford to wait long enough and save the answers to deal with it, making the dragon even more threatening.
4 — Expressive Iteration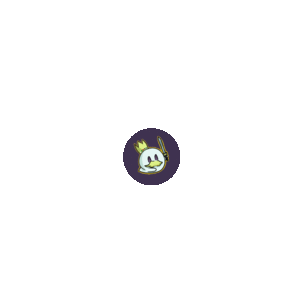 The only non-Modern Horizons II card in my Top 10 is
Expressive Iteration
, for qualities I've mentioned in other articles. Strixhaven's sorcery offers a mighty card selection level which makes it widely played in every format it is legal, and becomes even more relevant in Legacy as it fits Tempo Decks incredibly well. Historically, Tempo Decks tend to have severe difficulties in extending games because, despite the excellent card selection they have through cantrips, these are still a 1-for-1 trade-off in resources. Which means it needs to capitalize on drawing better cards than the opponent to get an advantage. When a card offers a cheap way for these archetypes to either replenish their resources or gain a certain amount of Card Advantage, they tend to break the metrics on which decks like Delver operate in the Metagame, and tend to make them more efficient than expected or planned. These cards significantly increase the longevity that these archetypes have throughout the game, giving them the extra breath that is usually enough for them to keep up with more controlish decks.
Expressive Iteration
does just that, coupled with a powerful Card Selection that works like a mix of
Ponder
and
Preordain
. The card offers Izzet Delver the ability not only to replenish its controller's hand, but to guarantee 1 more card to be played that turn, which isn't too hard to do when all your cards tend to cost one or two mana. Because of this powerful quality it offers Tempo Decks, and as one of the most powerful cards released for Legacy this year,
Expressive Iteration
deserves its place on this list.
3 — Dragon's Rage Channeler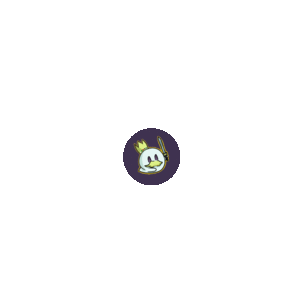 How powerful does a one-drop need to be to deserve an spot in Legacy? When it comes to Tempo Deck, the ideal metric could easily be something like
Delver of Secrets
, and
Dragon's Rage Channeler
is, with the right setup, superior to the most iconic one-drop of the last decade in almost every aspect.
Dragon's Rage Channeler
is often a red
Delver of Secrets
capable of already entering the battlefield transformed, and which adds Surveil 1\ to every spell you cast. Surveil significantly increases top manipulation, making it possible to set the course of the match according to each play, as long as you use your resources at the right timing, while also speeding up Delirium. Also, the archetypes where the card is played don't have much difficulty making it a 3/3 in the first turns. Whether by combining Fetchlands + Cantrips + Interactions, or by increasing the variety of permanent types, with some lists resorting to
Urza's Saga
and even
Mishra's Bauble
. Not only for being an extremely efficient creature for the format, but also for its ability to make a ten-year Legacy staple obsolete,
Dragon's Rage Channeler
is ranked third on this list.
2 — Urza's Saga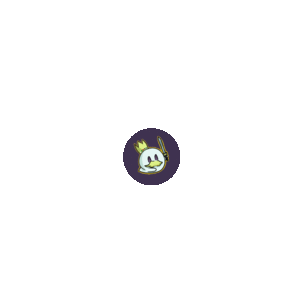 Very few cards in Magic history have the feat of being as impactful as
Urza's Saga
has been for competitive formats where it is legal. In Legacy, the new land leveraged archetypes that lacked good support, in particular the Painter-Stone decks or decks aimed at artifact interaction with
Emry, Lurker of the Loch
and
Urza, Lord High Artificer
(with these also getting other relevant additions such as
Thought Monitor
). It gave these archetypes the right mix of consistency, tutor, and wincondition in a single card, capable of winning the game on its own if its controller could take advantage of the tokens. However, it did not take long for other archetypes to adopt the new land. Jeskai Standstill sought to use
Standstill
along with the tokens produced by the card and the search for
Retrofitter Foundry
to establish an advantage. Over time, several other archetypes were including copies of
Urza's Saga
in their lists, such as Lands, which adopted a powerful toolbox, while also including fewer copies of
Expedition Map
. Today, the land is widely played in many archetypes, and even some well-known decks. Stoneblade or Death & Taxes found slots on their lists to include and take advantage of one of the unique effects ever released in Magic: The Gathering.
1 — Ragavan, Nimble Pilferer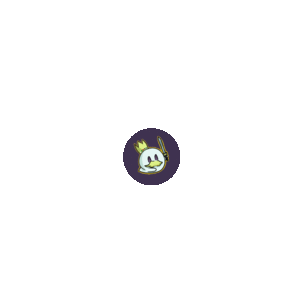 Ragavan, Nimble Pilferer
is the greatest format-defiining card released in 2021. A card that has a much bigger impact on Legacy than on Modern, even though it's a major staple of both since, in a format that includes
Daze
and
Force of Will
, and where the general features of many decks include low-cost spells with only one or two colored mana costs, the probability of having a huge advantage for every turn you untap with albino monkey is much higher. Legacy is a high resource-and mana-efficient format, and Ragavan generates some advantage in both mana and resources, and stacking both with a 2/1 creature for one mana is almost as powerful as untapping with a
Dreadhorde Arcanist
was before his fateful ban. Another huge influence that Ragavan has on Legacy is the amount of decks that are built in a way to mitigate the damage done by the albino monkey during the game. For example, Painter-Stone or Selesnya Depths have a significant portion of cards that have little to no use to most Ragavan decks. Overall,
Ragavan, Nimble Pilferer
is one of the most important cards in the format today, and one that has noticeably changed the entire format's Metagame. It has polarized some games between those where the albino monkey is good against the opponent's deck and those where it's only a 2/1 for one mana that occasionally speeds up your resources. It also required the construction of archetypes that can mitigate the damage caused by the creature or through more explosive plays, or being overall good against Tempo decks. Because it's so impactful for the Metagame, and as it defines the format's behavior these days, and it's probably the most ban-worthy card right now, I consider
Ragavan, Nimble Pilferer
the most impactful card of 2021 for Legacy!
Conclusion
That was my review of 2021's most impactful cards for Legacy. I believe Legacy ended the year basically where it started it: The format is functional, playable, there are good archetypes and some variety of viable strategies, but it's not healthy and would probably be better off if some cards weren't present in it. I believe we will have, sometime in the first half of 2022, a string of bans on some eternal formats, as we saw earlier this year. The last banlist announcement took away several cards of the most diverse formats, and if I were to place my bets for Legacy, I wouldn't be surprised if
Ragavan, Nimble Pilferer
,
Murktide Regent
and maybe even
Urza's Saga
leave the format. However, this conversation about bans in Legacy is a long one, and there are countless points to consider when evaluating what should and should not be banned. I'm not sure Wizards will embrace the format as deeply as the community does about the complexity that bad bans can bring to the Metagame. Time will tell what we can look forward to for the format and, honestly, my expectations are relatively low. As much as I don't agree with deliberate direct interventions, the format has long been in a "one archetype against the rest" situation, with this archetype being essentially the entire Blue-Based Tempo base we already know, and with additions perhaps too powerful for a shell that was already very consistent before Modern Horizons II.
Thanks for reading!