Throughout spoiler season, Magic: The Gathering fans were able to check out the latest chapter in Eldraine's story by checking out new cards, reading official short stories published by WotC itself and much more. The first trailer released on social was made with a motion papercraft technique, and was insanely cool for any type of fan:
But it was rather short, and didn't showcase much of Eldraine's actual story
.
That all changes now, as Wizards of the Coast has officially released another trailer, this time in an anime-style, showcasing much of what we know about Wilds of Eldraine.
In the trailer, Will and Rowan, Eldraine's ruling heirs since the death of their parents back in March of the Machine after the Phyrexian war, battle against each other. The animation is very refined, and the music was done by Attack on Titan composer Hiroyuki Sawano.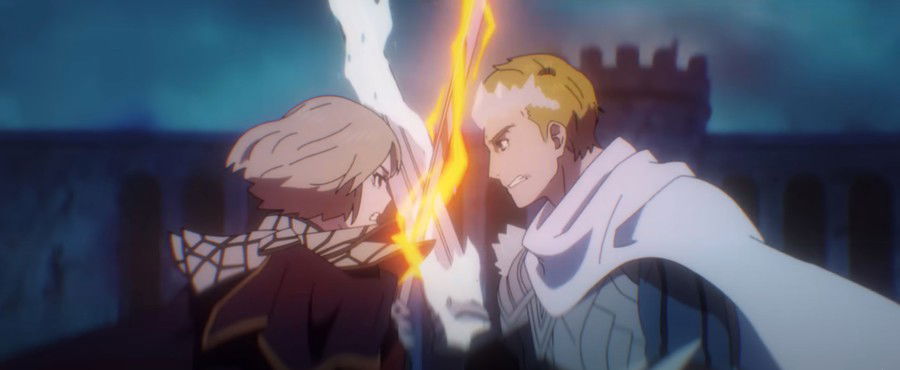 Earlier in the story, she was shown as the set's villain alongside Eriette of the Charmed Apple, who put everyone to sleep back when the Phyrexians were invading the plane. Rowan was charmed by this wicked witch as well, with the promise of discovering more about her own power, while her brother was still dealing with a fractured realm after the death of their parents.
After battling through half the trailer, we get a glimpse of dialogue that showcases how Rowan left Eldraine after her defeat against Will at the end of the Wilds of Eldraine's story.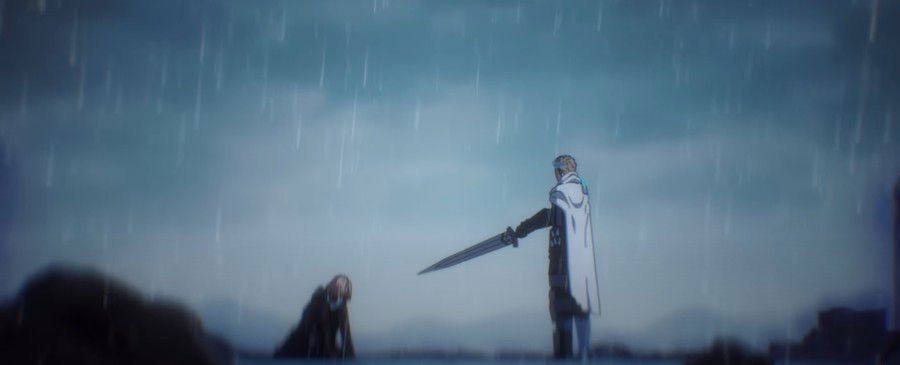 The trailer is somewhat milder than the actual story, though. In the short stories published by WotC on the official Magic: The Gathering website, Rowan calls her brother weak and blasts off.
Wizards of the Coast has also released anime-style exclusives for some Enchanting Tales cards, which is the bonus sheet of reprint cards in the set.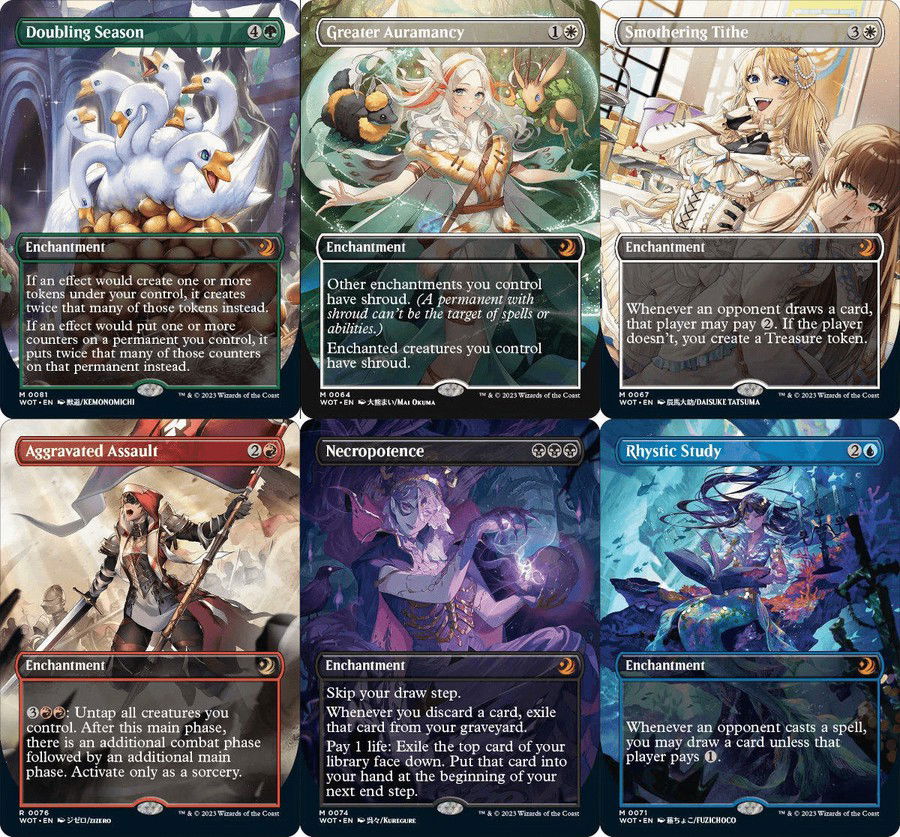 You can watch the full trailer below: