The new sets don't stop coming for Magic: The Gathering. Check out the details of the long-awaited Lord of the Rings crossover:
Set Symbol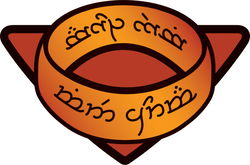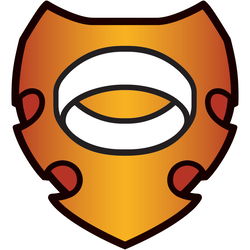 Draft Boosters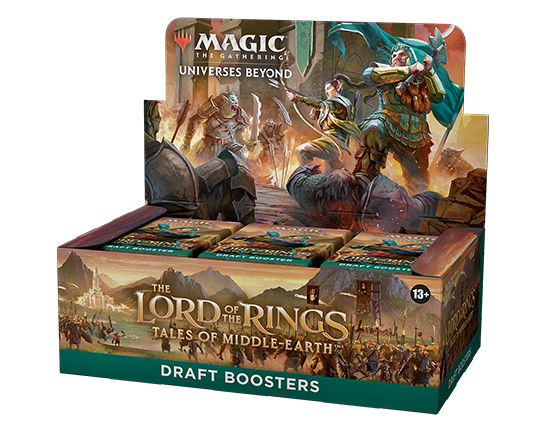 "A favorite for playing Limited. Draft with your friends and play straight out of the pack! Display contains 36 Draft Boosters, and a Traditional Foil Box Topper card."
Collector Boosters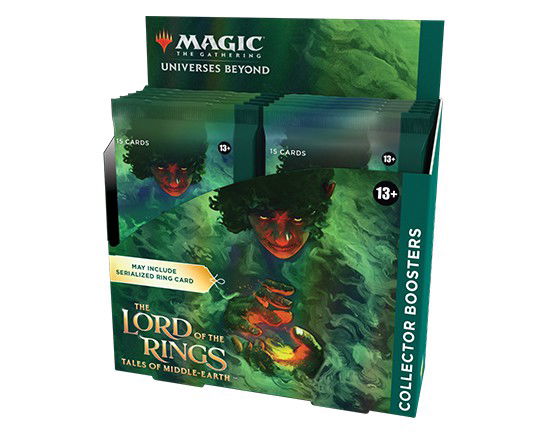 "12 packs of Rares, shiny Foil cards, special alt-art, alt-frame cards + 1 Traditional Foil Box Topper in each Collector Booster display."
Set Boosters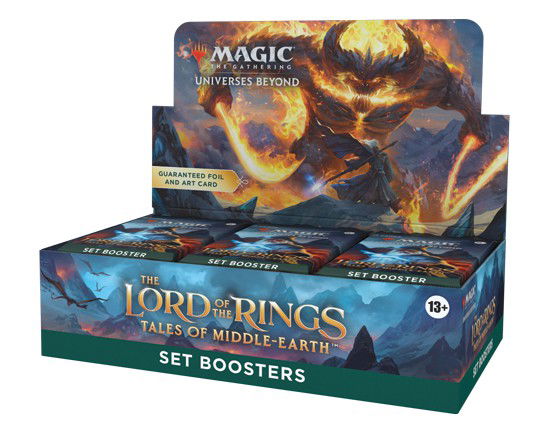 "Set off on your own adventure with 1 Traditional Foil Box Topper Card + 30 Set Boosters containing Rare and Mythic cards from The Lord of the Rings: Tales of Middle-earth!"
Bundle Gift Edition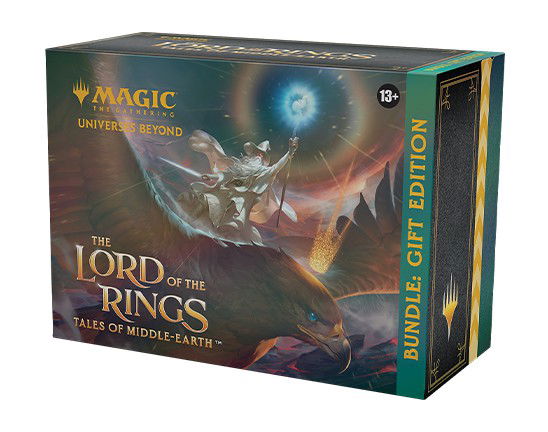 "The perfect present for fans of Magic and Lord of the Rings, alike! Jam-packed with a Collector Booster, Rare cards, Traditional Foil Treatments cards, special alternate-borders, a themed 4 promo card scene series and more. Join in on the epic journey of our time!"
Bundle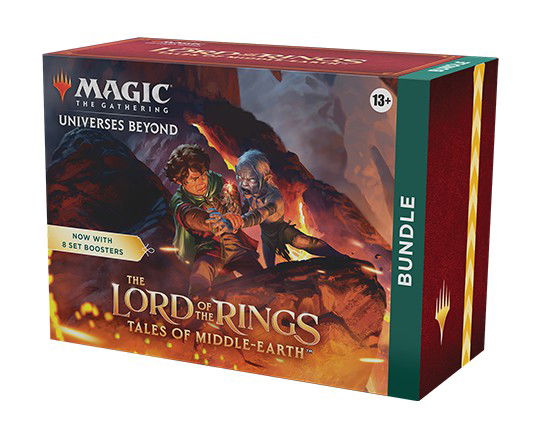 "This is the ultimate fan kit. Set out on an adventure through Middle-earth with 8 Set Boosters, shiny Traditional Foil and alternate-art cards, and an oversized Spindown for life counter. Will also include a themed 4 promo card scene series!"
Prerelease Packs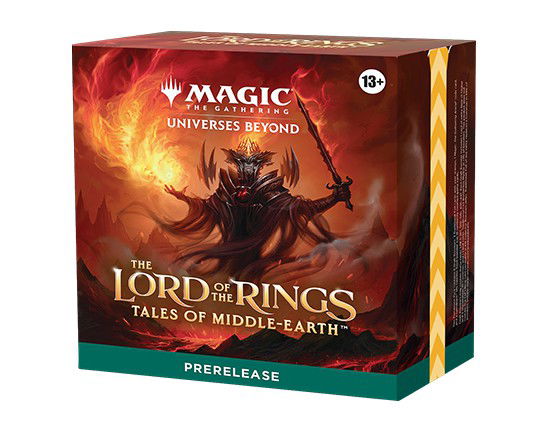 "Fun for new and seasoned players to play at a local game store! Prerelease Packs contain Draft Boosters, a Foil Stamped scene promo card, a Traditional Foil Year-Stamped Rare or Mythic Rare, and a Spindown life counter."
Jumpstart Boosters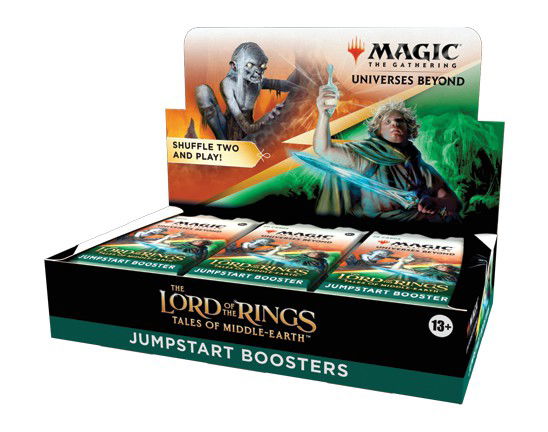 "Quick, fun and easy with 5 unique themes from The Lord of the Rings: Tales of Middle-Earth
. Just mix and match two packs, shuffle, and you're ready to play! Each pack contains 2 basic land cards with a shining Traditional Foil treatment!"
Starter Kit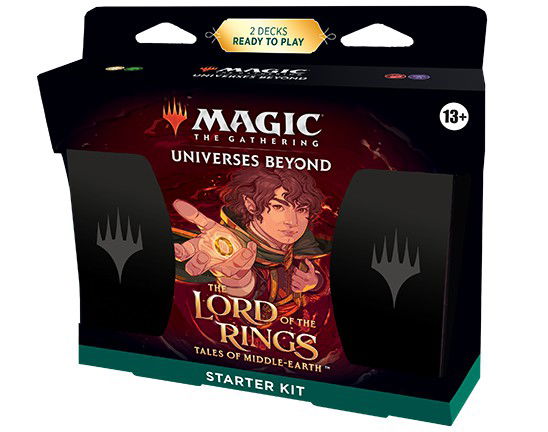 "Gear up for your first game! Starter Kits come with two decks from The Lord of the Rings: Tales of Middle-earth, featuring unique set-themed card art. Find Rares, a Mythic Rare card, MTG Arena codes and more in each set!"
Commander decks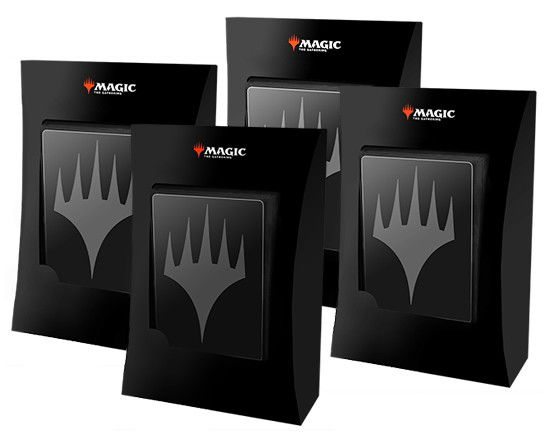 "Reimagine your favorite characters with this favorite multiplayer Magic format! Choose from 4 different decks, featuring all new art from Lord of the Rings: Tales of Middle-earth and each containing 20 never-before-seen Commander cards."
Though details haven't been announced yet for Commander, we do know there will be 4 Commander decks.
Schedule
First Look: March 14
Debut: May 30
Prerelease: June 16
MTG Arena Release: June 20
Tabletop Release: June 23
Holiday Release (more details to come): November 3