Numerous fantastical details were revealed about this incredible collab between Magic: The Gathering and Lord of the Rings on the First Look broadcast, this past Tuesday, the 14th. Including famous character cards such as Gandalf the Grey, Tom Bombadil and Frodo, Sauron's Bane, this set will bring a new look to the legendary Tolkien Saga.
But, besides the amazing cards revealed
, we've also had a few important details revealed on the broadcast. Namely, the fact that we won't have new Planeswalkers in this set, alongside a few details about the Commander decks planned for the release, and the fact that we won't have Fetchlands on it either. To top it all off, WotC also revealed The One Ring, which might just be Magic's rarest card ever, with only one copy in existence.
The One Ring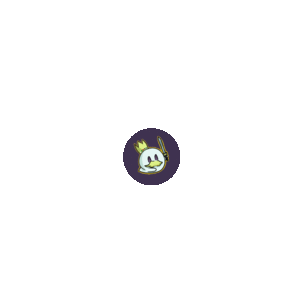 The most mentioned and hyped card of the set, The One Ring is here to crush all your collector's dreams. In true my precioussss fashion, this unbelievable card will only be printed once by WotC. That's not printed several copies in only one set, that is one copy overall.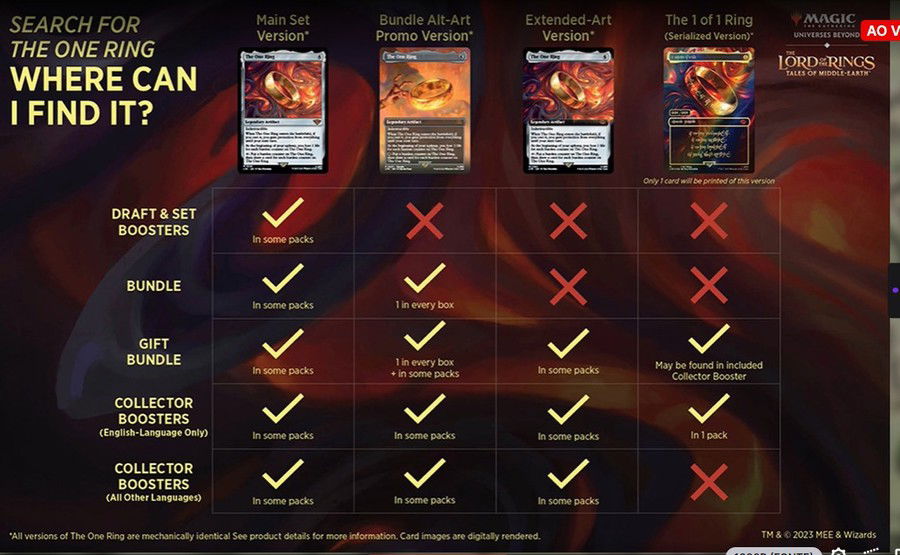 Ever since this announcement, fans have already started debating
the significance of a one-copy card, and some incredible wagers have already been placed on the value of The One Ring. Bids online have already reached $100k for this coveted prize: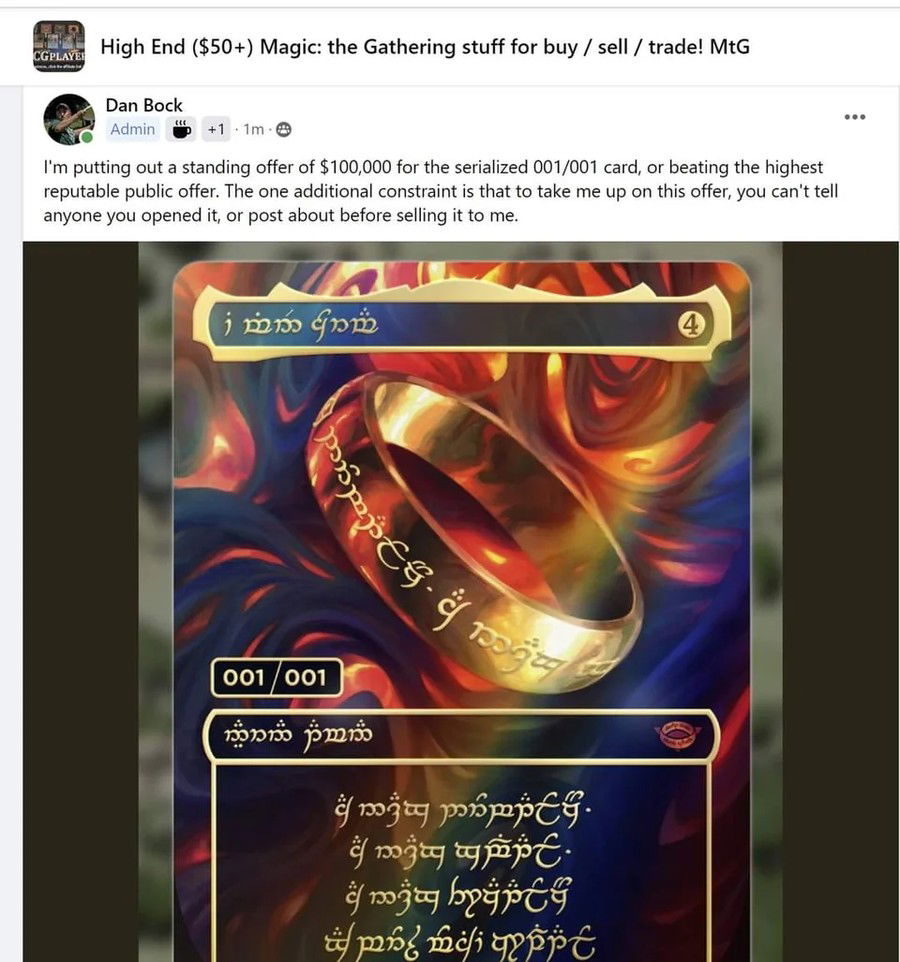 Cards that combo with this set have also been reported to have increased in price over the course of just two days, particularly Mind Over Matter, which is thought to have synergy with The One Ring: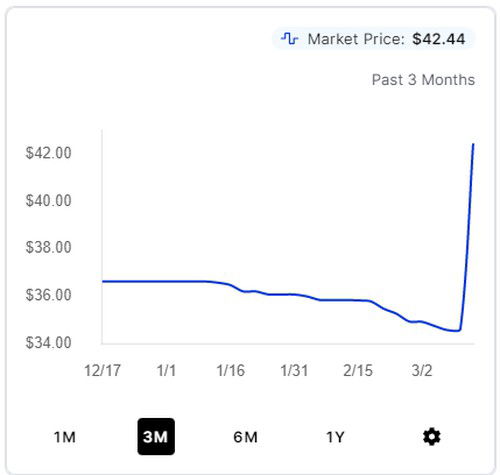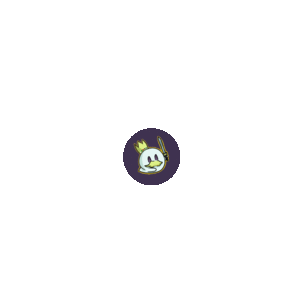 Other exclusives will include the serialized Ring cards: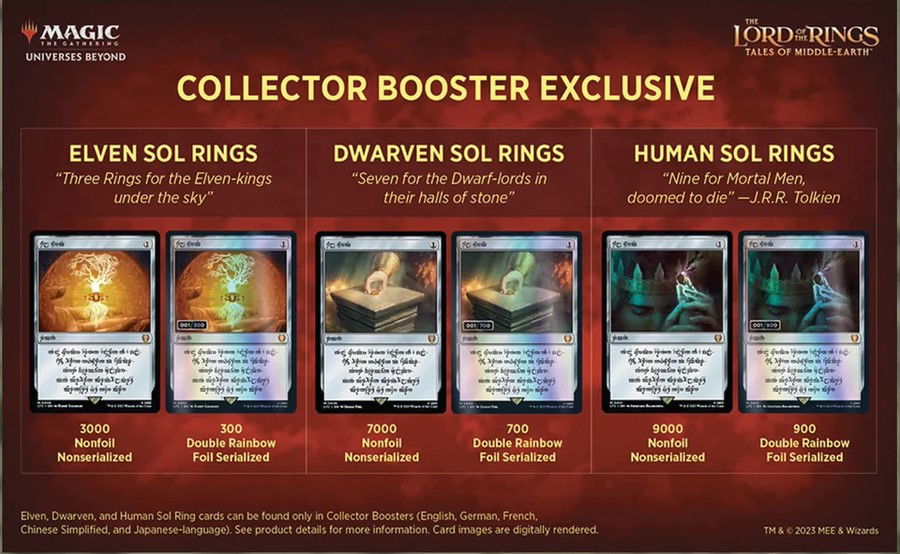 No Planeswalkers, but Commander thrives
Among one of the most eye-dropping news of the broadcast, fans were shocked to find out there would be no new Planeswalkers in this Universes Beyond set. It has been a while since we've last seen a set without Planeswalkers, and only time will tell if the iconic Lord of the Rings characters will be enough to satisfy veteran players.
But, the message was quite clear: "There are no Planeswalkers in Middle Earth."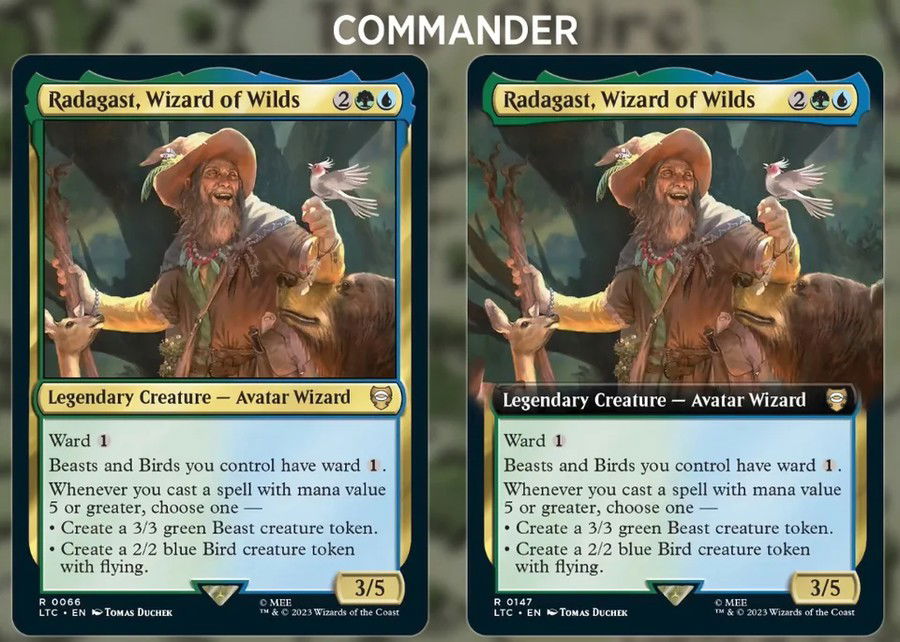 However, there is news for Commander. There will be 4 Commander decks released in this set: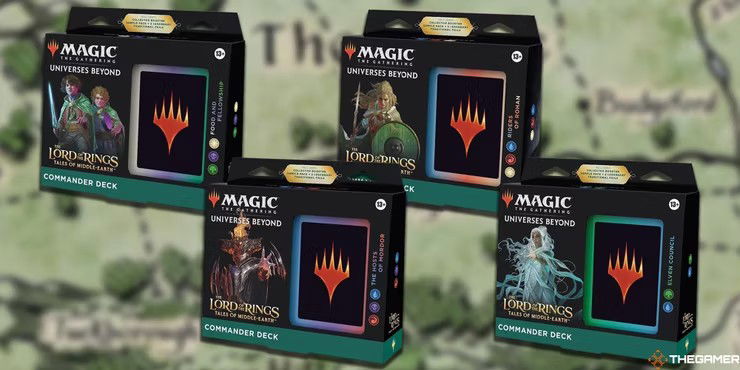 > The Hosts of Mordor: A Blue, Black & Red deck with a Sauron theme.
> Elven Council: A Blue & Green deck focused on Elves and rumored to include Beasts and Birds as well.
> Food And Fellowship: A White, Black, & Green deck themed after The Fellowship of the Ring itself. Sam, Loyal Attendant is reported to be a support Commander for the unrevealed Frodo, Adventurous Hobbit card.
> Riders Of Rohan: A White, Blue, & Red deck, still shrouded in mystery at the time of this report.
No Fetchlands
A controversial debate for the community, there will be no Fetchlands for this set, as confirmed by the host in the broadcast.
"No, fetchlands are not in this set. I'm just gonna... it always comes up with the modern sets. No, fetchlands are not in this set, we'll squash that right now."
Another known card to not be included in this set is Colossal Dreadmaw, which has sparked doubt in the hearts of players interested in this set regarding its reprints.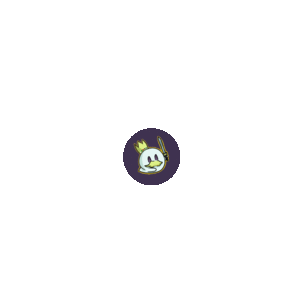 ... Have some cool art instead?
It is undeniable, however, that these cards are incredible in terms of art. Take a look at how a few of them look when placed side by side: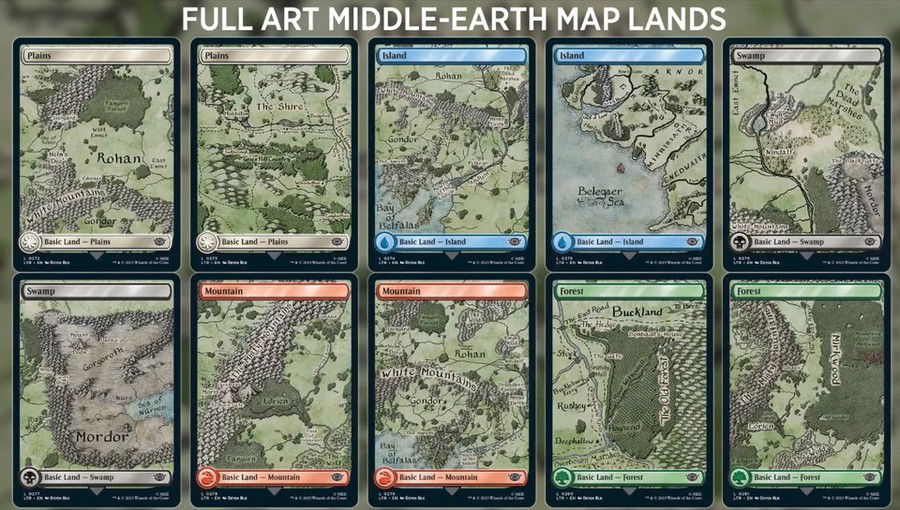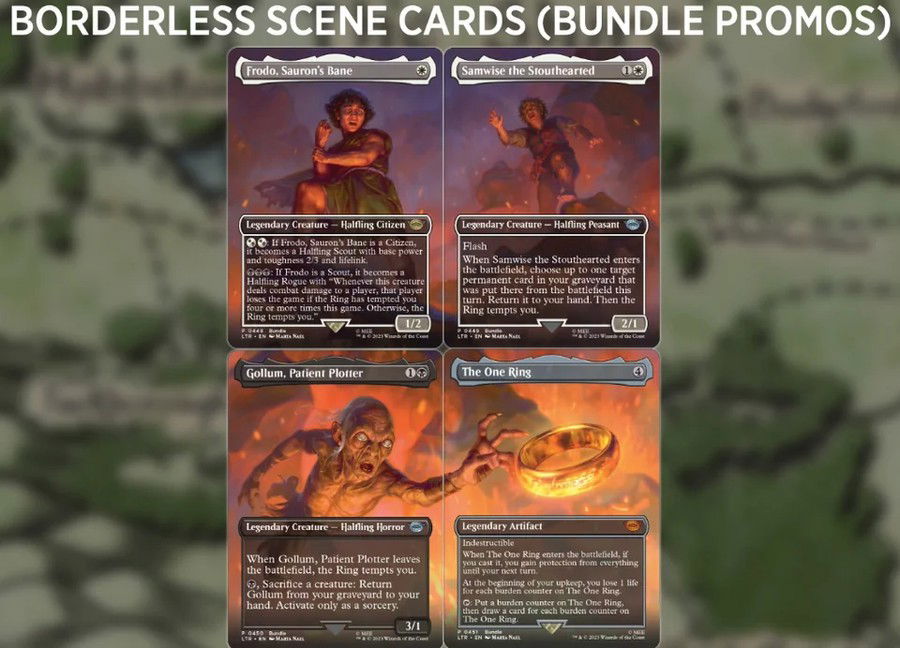 Key dates
We can expect to see more about Lord of the Rings on May 30th.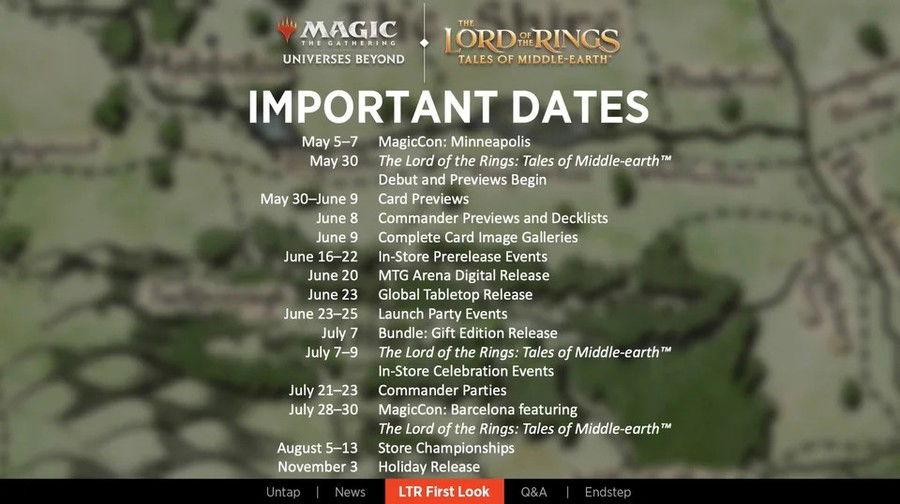 More information about this set can be found here
.