Last week, the Pioneer community went into overdrive with a new deck, which closed with two copies in the Top 2 of the Pioneer Challenge on May 21st - the Boros Convoke.
Since then, Invasion of Gobakhan, Reckless Bushwhacker and Knight-Errant of Eos have exploded in price, and social networks have been taken over by debates about the power level of the new strategy, even with comparisons to the famous Hogaak, Arisen Necropolis deck from Modern.
In this article, we cover in depth how this new archetype works.
What is Boros Convoke?
Boros Convoke is a new strategy that arose from the interaction of token creators with the Convoke ability. Its success is due to the release of Knight-Errant of Eos in March of the Machine
.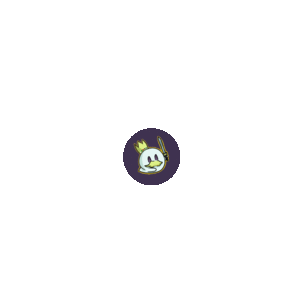 In addition to being cast for free, Knight-Errant of Eos offers a powerful filtering ability and card advantage, which allows its controller to keep their gas even after emptying their hand in the first few turns to fill the board with creatures.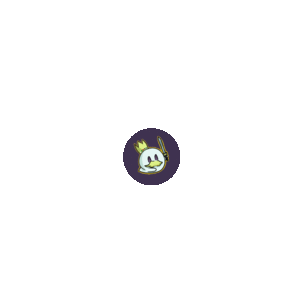 Another important element that allows Boros Convoke to be so fast is Gleeful Demolition's famous interaction with cards that create artifact tokens or are artifacts. With a Thraben Inspector on the first turn, and a Gleeful Sabotage destroying a Clue token on the second, its controller already has enough resources to cast Knight-Errant of Eos or Venerated Loxodon.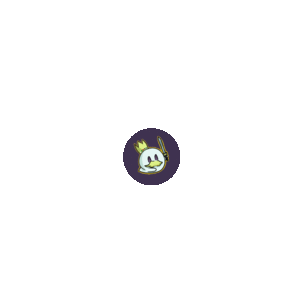 Finally, filling the battlefield quickly with so many small creatures, and still being able to cast spells for free, Boros Convoke is the perfect home for Reckless Bushwhacker, which also turns your army of 1/1 creatures into a clock that It demands respect.
Why is Boros Convoke a viable option on Pioneer?
Boros Convoke's strategy is very efficient, and the deck is now one of the fastest archetypes in the format, can finish the game as early as the third turn, while also managing to hold its own gas in attrition matchups.
It has the exact elements that make combo hybrids dangerous: the potential to explode and close the game too soon, while also managing to play the "fair Magic".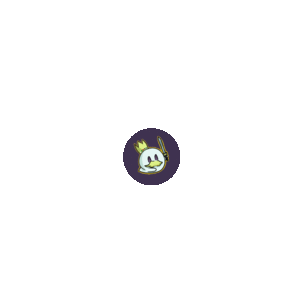 Another reason for the success of the archetype is the Metagame. Boros Convoke is too fast for Nykthos, Shrine to Nyx decks to handle its aggression, as it requires three to four turns of setup before it starts making its absurd plays
Furthermore, the best deck in the format, Rakdos Midrange, is naturally ill-prepared to deal with a strategy where all threats do the same things and have the same body. When all your creatures are 1/1, with no effects, and get bigger as you play other spells, you "worsen" your opponent's removals because killing any of them becomes redundant.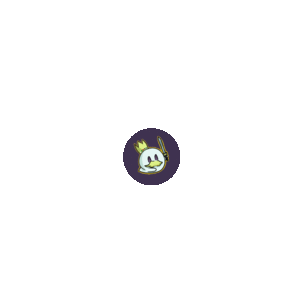 This new archetype can also play under Control decks, with very high resilience against sweepers thanks to Knight-Errant of Eos, in addition to having an efficient attrition plan in post-Sideboard games. Finally, due to its speed, it can also keep up with Abzan Gresefang, with the potential to close a "hit-kill" sooner than the opponent can close theirs.
That is, what makes Boros Convoke so efficient is a mixture of it being well positioned in the Metagame and the fact that the main decks in the format aren't prepared to deal with it.
Decklist
After experimenting and testing for two days, this is my current list.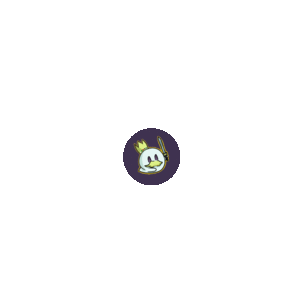 This version is close to the one used by the player Sodeq to win the Challenge on May 21st. The most notorious absence in my version is Castle Embereth, which was removed to run some tests with Sokenzan, Crucible of Defiance and Den of the Bugbear, in addition to a basic Plains.
Embereth functions as a massive pump and interacts well with the rest of the archetype, but its cost and/or type restriction is important, and it's a poor early-game keep when we need as many untapped lands as possible. In addition, Den of the Bugbear and Sokenzan add to the attrition plan in case the opponent has answers to our token army, and help a lot in Midrange and Control matchups.
Maindeck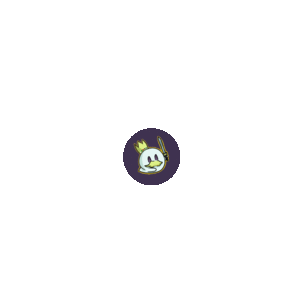 This archetype wouldn't exist without good payoffs to focus on the strategy of filling the battlefield with creatures to cast spells with Convoke for free.
Knight-Errant of Eos is the great enabler of the archetype. In addition to being a 4/4 creature that can be cast for free, March of the Machine's new addition lets you find two more threats to replenish your hand.
The knight also interacts well with Reckless Bushwhacker; if you find it and another creature among the top cards, it prepares the ideal setup to pay for Bushwhacker's surge cost.
While the above creature adds to resilience, it is Venerated Loxodon that turns your small creatures into a respectable army. If cast from the second turn onwards with a combination of Thraben Inspector and Gleeful Demolition, Loxodon turns all your creatures into 2/2, and adds a total of 12 power in play, divided between five threats.
Venerated Loxodon works well at any stage of the game, as it grants greater resilience to your threats while not leaving you unprotected.
Another highlight of these two creatures is their cost and body in relation to the format's main removals. Five is an odd number, while zero is treated as an even number, and several of our creatures are in even-numbered scope for Extinction Event, while four toughness means these threats survive some of the top sweepers in the Metagame such as Brotherhood's End and Anger of the Gods, and they aren't legal targets for Temporary Lockdown.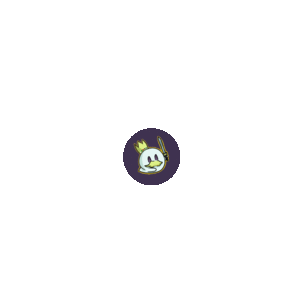 Our strategy demands to dictate the board as soon as possible. So, we use a pack of creature interactions that create artifact tokens with Gleeful Sabotage to add three power to the battlefield in the first or second turn.
In addition, the tokens created by Voldaren Epicure and Thraben Inspector serve to gain late-game breath or filter the hand with a bad topdeck. Ornithopter, in addition to serving as a "Mox" to cast cards with Convoke, also enables Reckless Bushwhacker's Surge for free.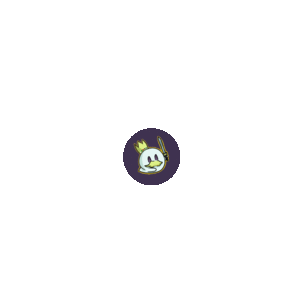 To complement our strategy, we have two-mana cards that also put more than one body on the battlefield.
Forbidden Friendship isn't a creature, and that poses some problems with Knight-Captain of Eos or our Sideboard, but it does create a Haste token and a white creature token, both of which are essential for paying for Convoke.
Resolute Reinforcements doesn't have the immediate impact of Forbidden Friendship, but the fact that it can be cast on the opponent's turn makes the game's math more complex for both sides. After all, the possibility of adding 2 more power in play and, on the next turn, pumping them with Reckless Bushwhacker is a real threat in this deck.
Clarion Spirit doesn't generate bodies on its own, but turns every second spell cast this turn into an extra token. This spirit is important on the list because it's the only card that creates flying tokens.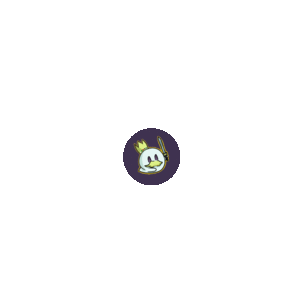 To turn our army into a threat, we need cards that increase their power and allow a single explosive attack.
Reckless Bushwhacker is the top wincondition on the list, and almost all variants play with four copies of it. It's not difficult to cast for the Convoke cast, and any other creature that was cast alongside it will be more of a threat on the battlefield.
Regal Leosaur is a card I tried playing in Magic Arena, where Reckless Bushwhacker is not yet available on the platform. Ikoria's creature is, often, a less explosive version of Bushwhacker, but it has some inherent qualities on an established board, with its extra power being the biggest draw for this 3-1 split.
The other reason for this split refers to the topdeck: it is not uncommon for us to need to rely on the cards that come in our draws to resolve a stuck or unfavorable position. In these cases, Reckless Bushwhacker is a worse topdeck, especially if we fail to secure many land drops or if we draw more copies of Gleeful Demolition than we have artifacts in play.
Regal Leosaur, on the other hand, is an excellent topdeck on these occasions, and can close out the game the same turn we use its mutation cost on an Ornithopter or any other non-human token.
A 4-1 split is also possible if we remove a copy of Resolute Reinforcements. However, we need consistency to cast our Convoke spells, and reducing our token producers is a problem when we rely on Knight-Errant of Eos to filter our top.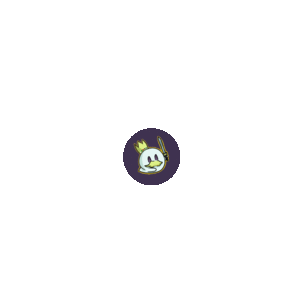 Our list features around four flex slots, with the top two being Giant Killer. At first, I was skeptical about including this card, and it was my top candidate to go for Regal Leosaur (and this is still a valid option if you want more consistent hit-kills).
But the Pioneer has an abundance of creatures with four power that demand immediate answers - Sheoldred, the Apocalypse, Greasefang, Okiba Boss, Polukranos Reborn, Atraxa, Grand Unifier and Omnath, Locus of Creation are prime examples - so we need at least a way to interact with these threats when needed.
Furthermore, in Aggro matchups, Giant Killer also serves to deal with possible blockers and to delay our opponent's clock.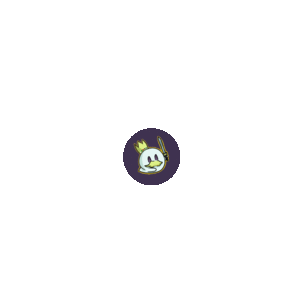 Boros Convoke is very greedy for mana. Sometimes you want
on the first turn, and need
on the second to cast a chain of Thraben Inspector, Gleeful Demolition and Knight-Errant of Eos. At other times, you need multiple instances of
or
on the third turn to make the best plays.
Therefore, we prioritized as many untapped duals as possible, as well as a split between Needleverge Pathway and Mana Confluence, to ensure the best possible access to our colors.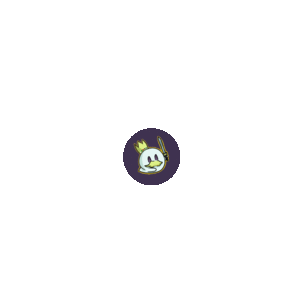 We have two copies of utility lands, which serve to expand our board in the late-game, in addition to ensuring better performance in attrition games.
An extra copy of Den of the Bugbear increases consistency against Midrange and Control. However, it is a poor third-turn land drop, and there are several times when we need three untapped mana in the third turn to cast a one-drop and Reckless Bushwhacker, or to cast Regal Leosaur and close the game.
Sideboard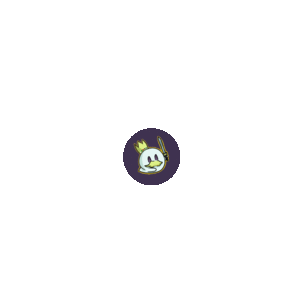 Our package against lists with removals and/or with a very interactive game plan.
Thalia, Guardian of Thraben, in addition to contributing to cast Convoke, it also delays our opponent's sweepers cast by one turn, which often becomes our most difficult obstacle to winning fast.
Invasion of Gobakhan is an odd card on this list. We want to be very proactive and punish our opponent for holding slow hands, but we need to assume they have the opportunity to deal with our clock early and delay us long enough to find an appropriate answer, or take control of the game.
On these occasions, Invasion of Gobakhan, while not being synergistic with our game plan, provides the information we need to adapt to our opponent's spells, while transforming it ensures a perfect mix between pump for our tokens and protection against removals or sweepers.
Also, a turn of Ornithopter + Gleeful Demolition followed by Invasion of Gobakhan is the perfect early-game. However, the games where I want the new battle are not the same where I would like to have slots for cards that don't do anything on their own.
Wedding Announcement seems a bit slow in many games, but against Midrange and Control, the fact that it produces draws and tokens on its own to then power up our creatures, helps a lot with the long-term plan that we need to adopt against Midrange or Control.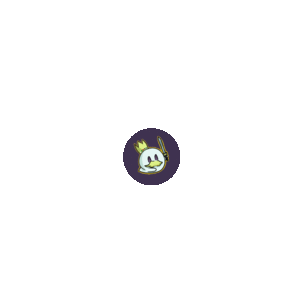 Rending Volley is Pioneer's default answer against white and blue creatures. It is very useful against Greasefang, Humans, Spirits, Angels, and any other archetype that runs creatures in these colors.
Imposing Sovereign is a forgotten card from M15, which works great in the current Metagame against other Aggro decks, but also in Mirror Match. Many of Mirror games are based on the amount of untapped creatures each player has to block an opponent's possible Bushwhacker, and the more blockers, the less favorable their chances of attacking.
Sovereign not only reduces the number of blockers per turn, but also "locks" Reckless Bushwhacker, greatly reducing the opponent's clock. Finally, unlike Magmatic Chasm or End the Festivities, this card is a creature, so it helps to pay for Convoke, and we can find it with Knight-Errant of Eos.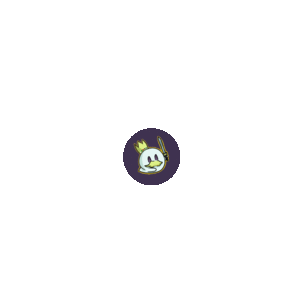 Like other Pioneer decks, we have Jegantha, the Wellspring as a Companion due to not opening any concessions to run it, while its inclusion gives us access to a potential late-game threat when needed.
I don't think players should restrict their deckbuilding to support Jegantha in Boros Convoke, but lacking better options with two of the same colors on their cost, its inclusion is a useful addition in some games.
Tips and Tricks
Mulligan
Boros Convoke has a plan, and we need to stick to it. Our starting hand needs a relevant number of creatures and/or token producers, plus at least one payoff - be it Venerated Loxodon, Knight-Errant of Eos, or Reckless Bushwhacker.
Our topdeck punishes more than it favors us. Therefore, we cannot keep hands that need a specific card on top. On the other hand, we have a lot of redundancy, which means that a mulligan to five, or even four, still gives us a consistent game plan.
Postures
Cast creatures, play your payoffs, pressure the opponent and find the best breach to end the game. Seriously, our posture in every matchup is basically this. That doesn't mean Boros Convoke doesn't have decision-making. In fact, there are a series of micro-decisions we need to make to succeed.
For example, the Thraben Inspector's Clue token is one of our most important resources as the game progresses, as it grants an extra draw in a list that is sorely lacking in draws. The same goes for the Voldaren Epicure's Blood token, which allows us to filter our hand, and there are times when discarding an important card to try to find a Reckless Bushwhacker is better than waiting another turn.
Another example is what we should put in our hand with Knight-Errant of Eos. As both cards are revealed to the opponent, they also reveal what we intend for the next turn. If we have a Reckless Bushwhacker in our hand, do we need to get another one and reveal to our opponent the possibility of a hit-kill for the consistency of having two copies of it? There is no exact answer, and it depends on your proposal.
An important point is when and how we should pay our late-game Convoke costs. What are the creatures that can block if necessary? Which ones do we want to pump with Venerated Loxodon? And how many do we need to tap to find the card we want with Knight-Errant of Eos?
Despite its linear game plan, there are several micro-decisions the player needs to make while piloting Boros Convoke that make it more complex than many consider it to be.
Tips
⦁ Ornithopter is the most important early game card in most early games, so don't cast it for no reason. It serves to trigger Reckless Bushwhacker and Clarion Spirit, as a "Mox" for Convoke creatures, and as food for Gleeful Demolition.
⦁ Clarion Spirit is another card you shouldn't play without a plan. However, if hits your only play of the second turn, and there's no option to play it followed by another spell in the third, it's best to get it into play early and secure your board.
⦁ Gleeful Demolition Destroy other players' artifact without creating tokens. This is essential for dealing with cards fetched by Karn, the Great Creator or Esika's Chariot.
⦁ Knight-Errant of Eos Look at the top six cards regardless of how many creatures you used to cast it. It's important to know what can help you at each moment, to do the math of how many creatures you need to tap to find it.
⦁ Against Midrange and Control, it's much more threatening to attack an Invasion of Gobakhan in play than the opponent, unless you have enough damage to lethal and/or their opening turns were too slow, and you are too far ahead.
⦁ Sokenzan, Crucible of Defiance costs
less for each legendary permanent you control. This matters in attrition matchups with Thalia.
⦁ Aim to use at least three creatures to cast Venerated Loxodon. Permanents with Flying should take priority as the game extends.
⦁ If your battlefield is already well established, Knight-Errant of Eos should look for cards that guarantee a second wave of threats, in case the opponent responds with a sweeper.
Sideboard Guide
Rakdos Midrange
IN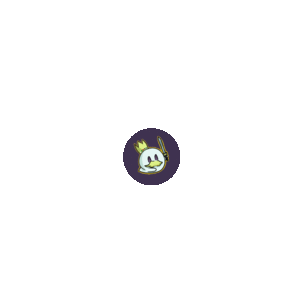 OUT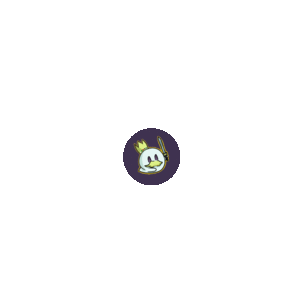 Game 1 against Rakdos is defined by how well we manage to dominate the first three turns. If our sequence includes a high number of creatures and Venerated Loxodon, our opponent will have a hard time being able to respond to everything. If we have a Knight-Errant of Eos, we can hold our breath for a few more turns until we find Reckless Bushwhacker.
Our biggest nightmare in this matchup is the opponent untapping with Sheoldred, the Apocalypse. It is common that, at these times, Blood tokens are sacrificed for them to gain more life, not to mention the possibility of a Fable of the Mirror-Breaker spoiling all our progress with the Phyrexian praetor.
Post-Sideboard, Ornithopter and Gleeful Demolition leave because it's natural for this game to follow the attrition route, and trying to push for free-win, even in play, is too risky. Both of these cards are the worst topdecks we can have, so they make room for Wedding Announcement.
Nykthos Ramp
IN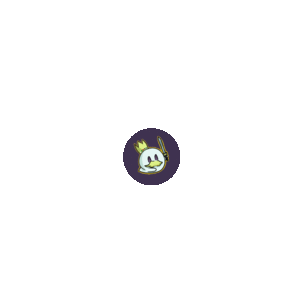 OUT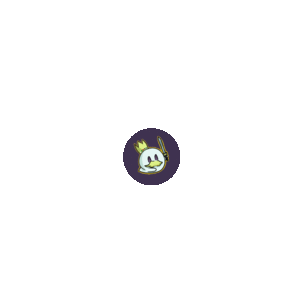 Nykthos Ramp is a favorable matchup as long as we can put pressure on them. Therefore, hands with Gleeful Demolition and an enabler are excellent, and can carry the game alongside Reckless Bushwhacker.
Our problem starts from the moment Kiora, Behemoth Beckoner starts to untap Nykthos, Shrine to Nyx, or when the opponent encounters a sequence of "walls", such as Polukranos Reborn and Cavalier of Thorns. In those cases, we need to play around them and build our board for a lethal attack, and that gives Karn, the Great Creator too much time.
Remember that Gleeful Demolition can deal with the artifacts fetched by Karn, if necessary.
Our post-side maintains our plan of playing under our opponent. This is a game where every turn counts, and to achieve that, we need to disrupt their ability to use their creatures as blockers. So, Imposing Sovereign enters, while Clarion Spirit leaves due to being too slow.
Abzan Greasefang
IN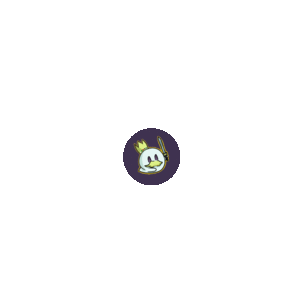 OUT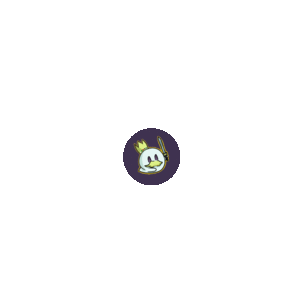 The matchup against Abzan Greasefang is also about speed: our clock is one turn faster than theirs, and we have more redundancy in executing our game plan. However, their combo, even if with Esika's Chariot, can take over the game.
Post-Sideboard, Rending Volley is our best answer against Greasefang, Okiba Boss, and just like against Nykthos Ramp, our goal is to slow down their plan to progress with ours.
Imposing Sovereign is another decent option, but including it on the list would mean slowing us down a bit more, and we can't afford to give the opponent too much time.
Azorius Control
IN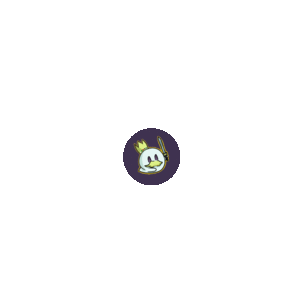 OUT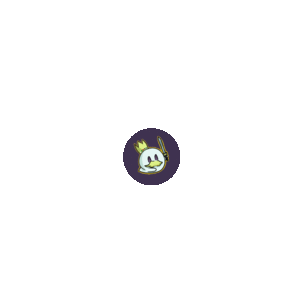 Game 1 against Azorius Control is pretty polarized, and relies more on their keep than ours. Sometimes their hand will have all the cheap removals possible, followed by a Supreme Verdict with Teferi, Hero of Dominaria on the next turn.
At other times, they will have multiple counterspells, we will have established our board for the first few turns, and we just need to play around and pressure them until the need arises for them to tap themselves out for a sweeper, then we proceed to put more pressure and cast Knight-Captain of Eos.
Post-Side, things change: they will be much more prepared to deal with us, and we need to take advantage of the gaps they leave to extract enough value until we can close a clock. Going to the race is no longer an option, so we've removed some one-off options from our aggressive plan, in addition to Giant Killer, who has almost no targets in this matchup.
In Games 2 and 3, we have two angles of attack: we can race, force a sweeper, and then play our value permanents like Wedding Announcement, or we play with a more moderate aggression and look to hoard resources to pressure the opponent gradually.
Which stance to take depends on what your opponent has with their land drops and/or first turn spells, resolving an Invasion of Gobakhan is essential to understand their approach.
Lotus Combo
IN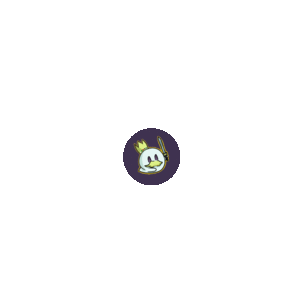 OUT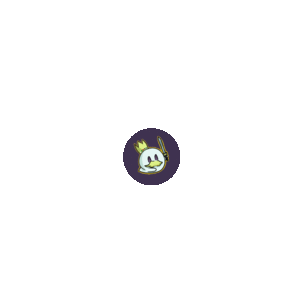 Boros Convoke and Lotus Combo don't interact much with each other. The winner is who manages to close their combo faster, so focus on hands capable of establishing a massive clock in the first turns.
Post-Sideboard, we removed some creatures to include Thalia, Guardian of Thraben, to delay spells like Sylvan Scrying, or Ritual of Soot.
Izzet Creativity
IN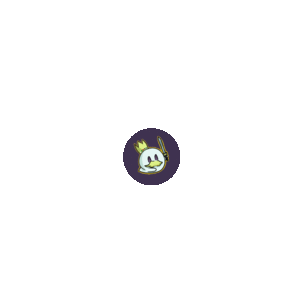 OUT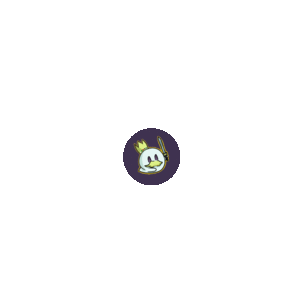 The stance against Creativity is very similar to the one we have against Azorius Control, but with two differences: their removals and sweepers are cheaper and more common to have in the Maindeck. Our focus remains on keeping the pressure on in the first few turns, but resolving a Knight-Errant of Eos is more important here.
Remember that they can only go for a combo-kill with Fable of the Mirror-Breaker + Indomitable Creativity. So, if the opponent casts the saga at some point, focus on accelerating your clock to the maximum to try to force a block from the Goblin token.
Post-Side, we have the same anti-control plan we had against Azorius, but we pull some pieces that come out against Rakdos Midrange, as they rely on very cheap removals to generate a 2-for-1 on an Ornithopter whose Gleeful Demolition targeted. However, Demolition still serves to deal with possible Treasure tokens at times when the opponent didn't find the combo, or to try to play under them with Voldaren Epicure or Thraben Inspector.
Humans
IN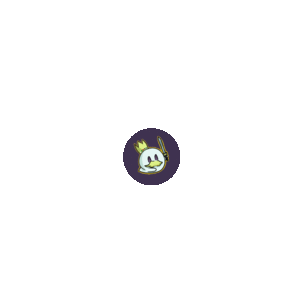 OUT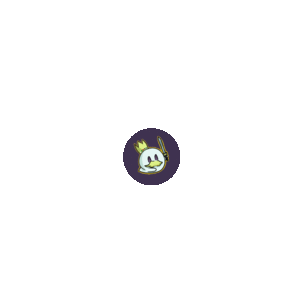 Humans is a game we can't play under. So, we need to accumulate permanents in play, power them up with Venerated Loxodon and look for every little gap to deal some damage, while trying not to let them have the upper hand.
Clarion Spirit is your most important card, as none of our opponent's creatures fly, and if its tokens are used to play Venerated Loxodon, we'll have a great clock.
Post-Side, we take out some less relevant pieces in the game, but without removing all of them, as we need to keep a consistent plan. Imposing Sovereign punishes the opponent for pressuring us while leaving newly entered creatures to block, and Rending Volley should target problematic cards like Adeline, Resplendent Cathar.
Spirits
IN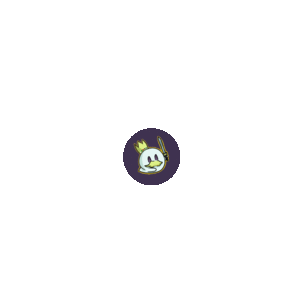 OUT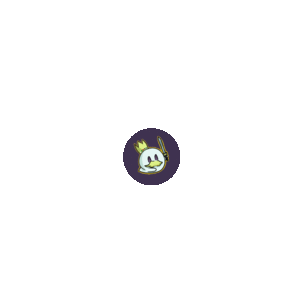 Spirits is a very favorable matchup, as our opponent doesn't have the means to impose their Tempo against us, since Boros Convoke is faster.
However, the fact that this is a favorable game doesn't mean that it is impossible to lose. After all, their creatures fly, and they have a massive tribal synergy. Aim to pressure them early-game, and keep at least three lands untapped when casting a creature with Convoke on subsequent turns to avoid Geistlight Snare.
We have the same Sideboard plan here as we did against Humans, with Imposing Sovereign being even more important to avoid potential Instant-Speed blockers.
Mono Red Aggro
IN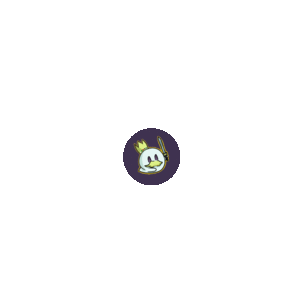 OUT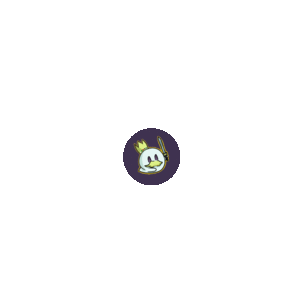 Mono Red Aggro is, in my experience, the second worst Boros Convoke matchup, being better only than against Selesnya Angels. They have a fast clock, interactions, and are now resorting to End the Festivities on the Sideboard to clear our battlefield.
The consistency of their game plan is also higher than ours. So, our best option is to try and race early game, take the early damage and play Reckless Bushwhacker to end the game in a turn or two.
Our post-side is excellent against Burn, but suffers from the same problem as our other creatures: they die to End the Festivities, and it's pointless trying to dedicate other slots or cards against them just to avoid losing to a Sideboard spell.
Boros Convoke
IN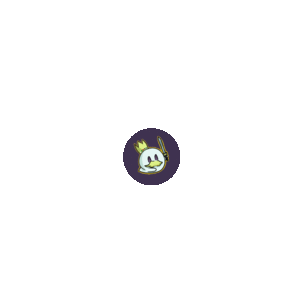 OUT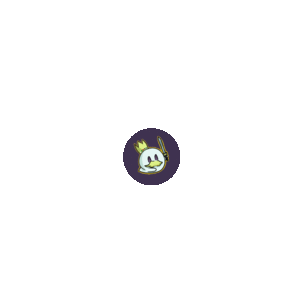 Boros Convoke Mirror is defined by which player can establish the best board and take advantage of the massive pump offered by Reckless Bushwhacker. The general math is how much damage you can deal each turn without risking dying on the next turn.
Clarion Spirit tokens are essential to pull in the first few points of damage, but remember to have enough blockers to hold off their aggression. Casting Venerated Loxodon on later turns, paying mana to pump only your creatures with Flying, is an option.
Post-Side, Imposing Sovereign is our best answer against our opponent, and we need to maintain the aggressive posture of the first game. Giant Killer is of little relevance, despite killing Knight-Errant of Eos and Venerated Loxodon, which even have a copy removed from our list for being a more problematic topdeck when we can't tap too many creatures to play it.
Conclusion
Boros Convoke is certainly a powerful deck and well positioned in the Pioneer Metagame. However, at least in its current shell, it's nowhere near doing the damage to the format that Hogaak, Arisen Necropolis did to Modern.
Its strategy is very linear, and one of the main reasons for its recent success is due to how this deck demands more specific answers to deal with its strategy. Cards like Fatal Push and Dreadbore, or even expensive sweepers like Ritual of Soot and Supreme Verdict are easy to play around, while cheaper removals like End the Festivities and Illness in the Ranks are more of a headache, as our opponent can play them and still maintain a proactive stance.
However, this archetype still has a lot of potential for growth, and although this version is the fastest and most consistent, I imagine that an evolution involves reducing some of its speed in favor of an even greater resilience to the format's hates.
If, or when, this version comes along and renders even specific responses ineffective - as Hogaak did with Force of Vigor in Leyline of the Void / Rest in Peace - we can consider it as a broken strategy for Pioneer.
Thanks for reading!