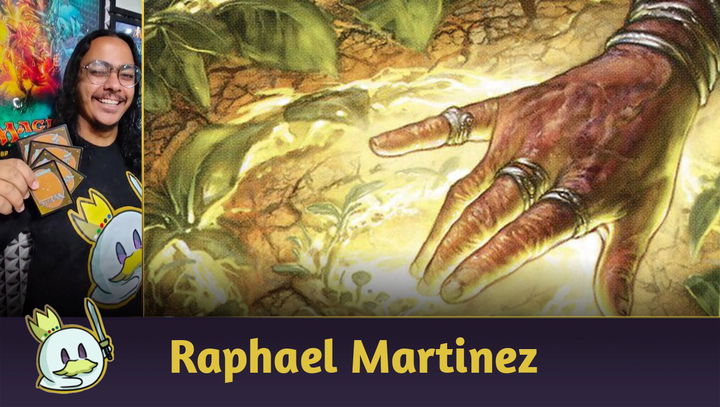 Pioneer: Gruul Ramp Deck Tech & Sideboard Guide
07/06/22
0 comments
We will talk in detail about the Ramp deck that becomes a suitable alternative for players who like the archetype, but don't want to play with Pioneer's Mono Green.

translated by Romeu

revised by Tabata Marques
Edit Article
About Gruul Ramp
Gruul Ramp is a deck that has a very similar gameplay to
Mono-Green Ramp
that we have in our format currently, but its main difference is that it doesn't rely as much on mana dorks such as
Elvish Mystic
and
Llanowar Elves
. The list of this article is a standard build that went 5-0 on June 26, 2022, being pretty comprehensive within the current Metagame.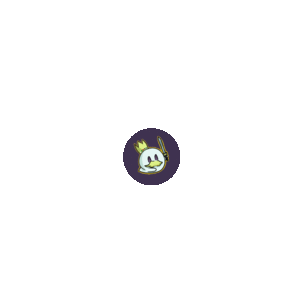 Gruul ends up becoming a slightly more favorable deck in environments where we have many interactions (mainly removals), since its main sources of mana advantage are cards that search for lands in its deck like
Cultivate
and
Nissa's Pilgrimage
, which are a good way to ramp up with card advantage.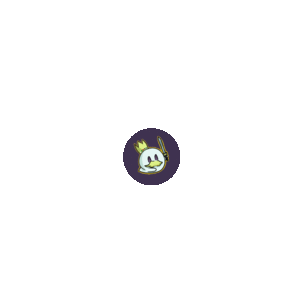 Incredibly, even without having
Nykthos, Shrine to Nyx
, we still manage to have explosive starts thanks to
Arboreal Grazer
and
Sylvan Caryatid
— these being essential in our starting hands, as they are cards which together can make the deck able to ramp up in the initial turns, managing to cast a
Cavalier of Thorns
or
Escape to the Wilds
on turn three.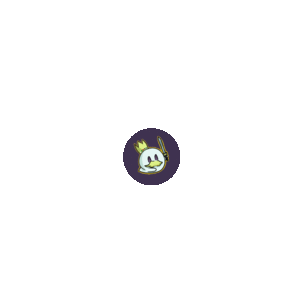 Regarding the payoffs, we have impactful cards, being big threats like
Dragonlord Atarka
or creatures that have effects when cast like
World Breaker
, which can be retrieved from your graveyard as well. And since we don't have the versatility of
Karn, the Great Creator
here, we count on
Ugin, the Spirit Dragon
to fulfill this role.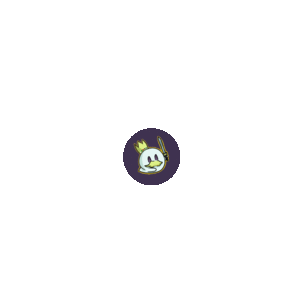 Gameplay
Mulligan and Stances
The deck has a very linear strategy, meaning you can't pick up a starting hand without
Arboreal Grazer
or
Sylvan Caryatid
— by the way, I don't advise you to stick with a hand with only
Cultivate
or
Nissa's Pilgrimage
which are turn three ramps, as you need to interact in the initial turns, taking actions in turn one or two. As Pioneer is a fast format, it is important that you can speed up your game as soon as possible. As we have initial turns without many secrets, the change in strategy between each gameplay is the style we should look for our payoffs, seeking to value each of its lines and prioritizing certain plays in each match. For example, against aggressive decks we should look for
Dragonlord Atarka
or
Ugin, the Spirit Dragon
, which can control the board while being threats. In other games, it can be essential to find
World Breaker
, which works better against removals while delaying your opponents' plans. On our sideboard we have cards that are essential to gain time in some key games such as
Damping Sphere
and
Weathered Runestone
, while others that work to contain the advance of a fast game while favoring our plan such as
Courser of Kruphix
, which manages to clean our top and gain some life.
Sideboard Guide
Spirits
Here we won't change our initial strategy, we're always looking to have ramps, and in this game, especially the creatures. In the first turns, we should look for a starting hand with at least
Arboreal Grazer
or
Sylvan Caryatid
. Otherwise, you will be far behind, as Spirits manages to apply pressure quickly during the initial turns and will seek to control your game after that. So, if you can't ramp up in the first few turns, we'll be forced to cast only one spell per turn — which is easily circumvented by our opponents.
Side in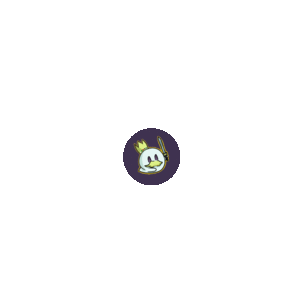 Side out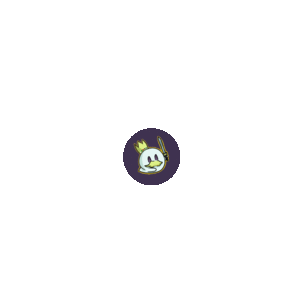 Post-side, we must have some interaction. As we will have a sweeper,
Kozilek's Return
, we can remove their first threats, which can give us the time needed to cast
Dragonlord Atarka
or any of the other bombs we have in the deck. We should be careful with our spells that are easily countered by
Mausoleum Wanderer
, so we should aim to resolve at least one Ramp. Another key payoff card for this game is
Ugin, the Spirit Dragon
, and avoid taking too much early damage, as
Faceless Haven
might be the finisher needed after
Ugin, the Spirit Dragon
establishes the board.
Azorius Control
Against Azorius Control, we have a relatively smooth matchup, thanks to
World Breaker
and
Emrakul, the Promised End
that, if played well, can end the game. In the initial turns, we should play around
Censor
and attempt to resolve one or another ramp, with
Sylvan Caryatid
being our best acceleration.
Side in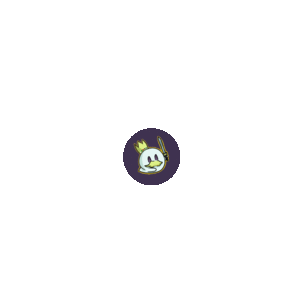 Side out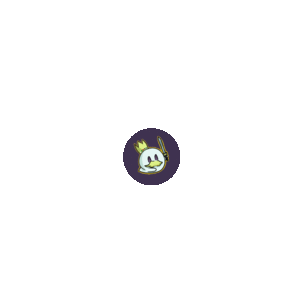 In the post-side game we change our ​​payoffs, our main function being to deplete our opponents' resources through
Ulamog, the Ceaseless Hunger
and
World Breaker
. Being a game that will naturally go into the late game, we've reduced one of our ramps that takes
Dovin's Veto
in case they don't board it out. The function of returning
World Breaker
from the graveyard is critical, so be careful with opposing
The Wandering Emperor
as she exiles our creatures.
Mono Red
This is a matchup where we must try to be as fast as possible. Although it is redundant to point this out, our opponent has a very aggressive and fast deck, but not very interactive with our ramps. Bearing in mind that it can't destroy
Sylvan Caryatid
, and it has three toughness, it can block our opponents' creatures very well. As for
Arboreal Grazer
, we should use it to buy time by blocking larger creatures. Our bombs excel at this game.
Cavalier of Thorns
and
Dragonlord Atarka
are critical, as they manage to contain our opponents' clock.
Ugin, the Spirit Dragon
is a card that, despite being a good board wipe, can put you in the danger zone if
Den of the Bugbear
ends the game on the way back.
Side in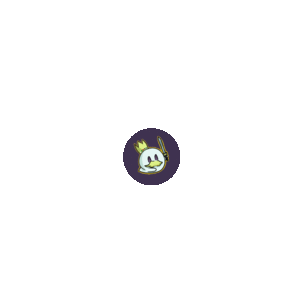 Side out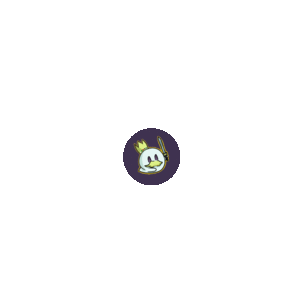 In our post-side, we will try to pursue our ramping strategy combined with life gain —
Courser of Kruphix
fulfills this role, in addition to being a creature that blocks incredibly well Kozilek's Return can be instrumental in clearing the board, as it manages to remove all two-toughness creatures, which are the majority of their deck.
Greasefang
Against Greasefang, regardless of its version, we have a bad match, as we don't have interactions against our opponents' strategy in our main deck. That is, if they manage to reanimate
Parhelion II
until turn four or five, we won't be able to hold the 13 flying power clock generated by them. Our only outlet after this would be
Ugin, the Spirit Dragon
.
Side in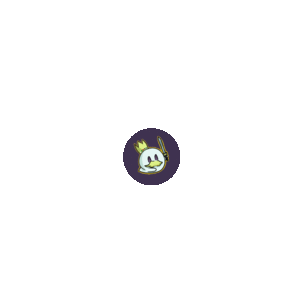 Side out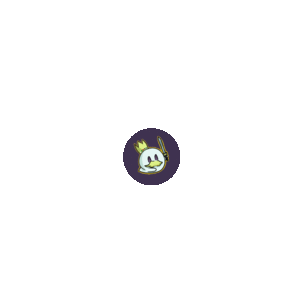 In our post-side, we must prioritize hands with our sideboard or explosive plays. Remember to use Run Afoul before the attackers' declaration, forcing the opponent to sacrifice
Parhelion II
, with that, we will be able to use
Dragonlord Atarka
to kill
Greasefang, Okiba Boss
on the next turn. As plan B we must make our threats fast and seek victory before our opponents can combo, since
Weathered Runestone
is excellent for buying time, as it prevents
Parhelion II
from returning from the graveyard.
Rakdos Midrange
Here we must rely a lot on
Cavalier of Thorns
, as it manages to return resources from our graveyard that were discarded or destroyed, while being a ramp and a threat. Furthermore, Rakdos has only a few removals to kill it, and Cavalier of Thorns greatly favors the exchanges. This game will hardly be decided in speed, almost always going to the late game, and in this aspect we have many more high-impact cards in topdeck than our opponents. Our big threats will always generate a lot of card advantage,
Dragonlord Atarka
and
Ugin, the Spirit Dragon
are board and threat control cards,
World Breaker
is a resource depletion and recursion, which is also a great plan in the late game.
Side in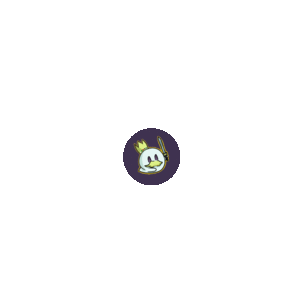 Side out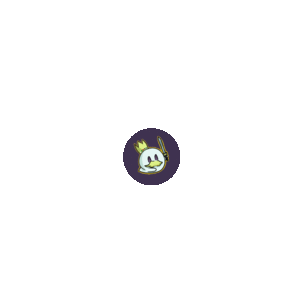 Our post-side plan is to change some payoffs.
Ruric Thar, the Unbowed
is a card that serves as a great threat to end the game quickly, managing to deal 12 or even 18 points of damage with a single card, since the opponent cannot destroy it without losing life. Being a deck with numerous interactions,
Emrakul, the Promised End
is an excellent win condition as we can completely disrupt our opponents' plan.
Weathered Runestone
has the sole function of preventing
Kroxa, Titan of Death's Hunger
, as it is a card that brings recursion to our opponents.
Conclusion
If you have any questions about the deck, I'm available in the comments. Until the next time!