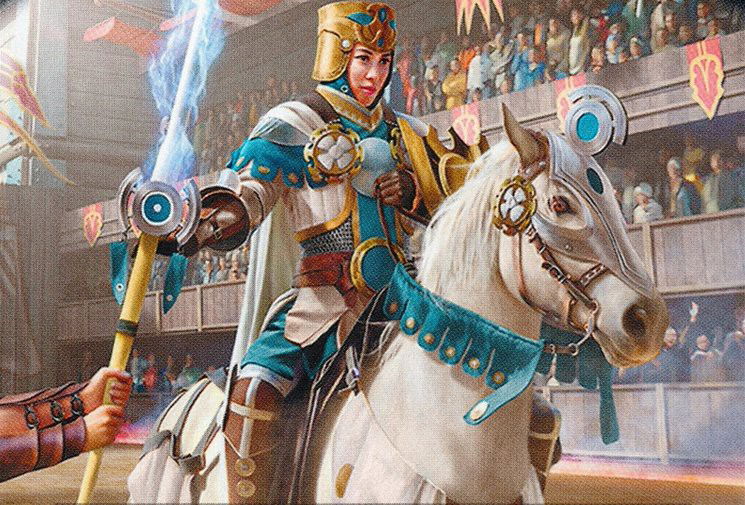 Magic: the Gathering
Competitive
Standard on Budget - Mardu Knights deck tech
Ken Yukuhiro made Top 8 at Mythic Championship V while using Mardu Knights
By MTG, 11/08/19, with help from our readers
Hello, players! Welcome to our
Magic on Budget
series, where we take strong decks in the metagame and make them more accessible, but still good!
Ken Yukuhiro
was one of the Top 8 players at
Mythic Championship V
while using the
Mardu Knights
deck.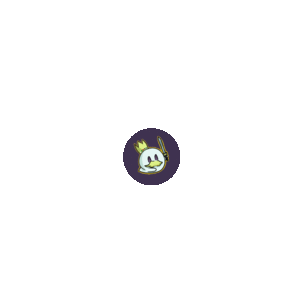 Right off the bat we have some aggressive (or aggro) cards:
We have
Fervent Champion
which is a 1/1 creature with both first strike and haste costing only 1 red mana. Whenever it attacks, another target attacking Knight we control gets +1/+0 until end of turn - and in our budget deck, that means all of our creatures. On top of that, our equip abilites targeting
Fervent Champion
will cost 3 less mana to activate (so we're able to use any equipment of this deck without paying its costs). For our budget version we will decrease the number of copies from 4 to 3.
Knight of the Ebon Legion
is a great card with 1 mana cost, but for budget reasons we will replace all 4 copies of it with
Foulmire Knight
- a 1/1 creature that costs 1 black mana and has deathtouch (so any amount of damage he deals to a creature is enough to destroy it). Although it doesn't buff itself like the other Knight, it still can be lethal. In addition, it also can be played as the instant adventure Profane Insight - that makes us draw a card and lose 1 life, we then exile this creature and may cast it later from said exile. We'll add 3 copies of
Worthy Knight
, a 2/2 Knight that creates a 1/1 white Human creature token whenever we cast a Knight spell (note that the spell does
not
need to be resolved, just cast) - creating a small army, which helps attacking our opponents even faster. We'll also add 4 copies of
Smitten Swordmaster
, a 2/1 creature with lifelink (damage dealt by this creature also causes you to gain that much life). It also can be played as the sorcery adventure Curry Favor - which both grants us X life and causes each opponent to lose X life, where X is the number of Knights we control. This adventure can win us the game at later stages or it can keep us alive longer. Moving on, we'll keep all 4 copies of
Blacklance Paragon
, a 3/1 creature with flash that, when entering the battlefield, grants deathtouch and lifelink until end of turn to a target Knight (which may be himself). This strategy can serve as a removal of sorts. We are also keeping all 4 copies of
Acclaimed Contender
, a 3/3 creature that when enters the field (while we control another Knight) let us look at the top five cards of our library. We then may reveal a Knight, Aura, Equipment or legendary artifact among them and put it into our hand. The rest goes on the bottom of our library in a random order. Unfortunately, we'll have to get rid of all copies of
Rotting Regisaur
for budget reasons.
Besides our main attackers, we have some cards that will increase the attack of our creatures:
Inspiring Veteran
grants +1/+1 to other Knights we control - and we'll keep all 4 copies of it. We'll also keep the 4
Rimrock Knight
cards, a 3/1 creature that can't block, but can be played as the instant adventure Boulder Rush - that grants +2/+0 to target creature until end of turn. Furthermore, we'll keep 4 copies of
Steelclaw Lance
, an equipment that grants +2/+2 to the equipped creature. We can equip a Knight for only 1 generic mana or any other creature for 3 generic mana. We'll add a copy of
Mace of the Valiant
, an equipment that grants the equipped creature vigilance (attacking doesn't cause the creature to tap) and +1/+1 for each charge counter on
Mace of the Valiant
. We put a charge counter on it whenever a creature enters the battlefield under our control. Sadly, we'll drastically decrease
Embercleave
copies from 4 to only 1 - this legendary artifact equipment has flash (so we may cast it at any time we could cast an instant) and will grant +1/+1, double strike and trample to the equipped creature. Despite its high cost, it will cost 1 less generic mana for each attacking creature we control, and we can immediately attach
Embercleave
when it enters the battlefield to a creature we control. Later, if necessary, we can equip it at the cost of 3 generic manas.
Closing out our list, we have the following mana base:
We will keep 4
Tournament Grounds
, which can be tapped to add a colorless mana or can be tapped to generate 1 red, 1 white or 1 black mana - but this colored mana can only be spent to cast a Knight or Equipment.
And to stay within our budget, we'll have to remove all copies of
Blood Crypt
,
Sacred Foundry
and
Godless Shrine
. Finally, we'll use 8
Mountain
cards, 7
Swamp
cards and 5
Plains
.
After all that we get the following deck: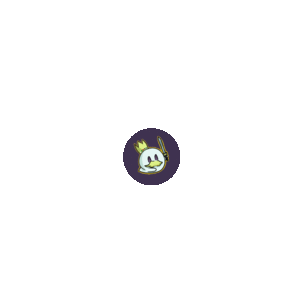 In short, our strategy is to fill the battlefield with our Knights as quickly as possible, increase their attack and swiftly finish the game before the opponent even has a chance to react. Against other aggro decks we can keep going aggressive as well. We can catch our breath with
Smitten Swordmaster
and its adventure Curry Favor and we can hold on to the opponent's aggression with our Human tokens created by
Worthy Knight
. When facing control decks, we once more rely on our quick and successive attacks, trying to end the game before the opponent can gain much control - being careful to play
Embercleave
at the right time. I hope you enjoyed this deck and see you soon!