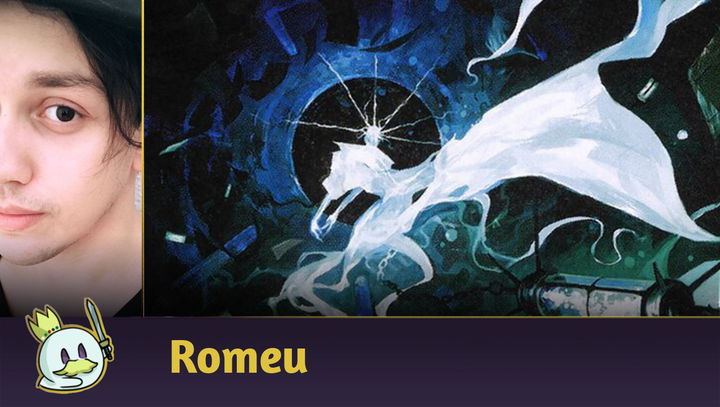 Magic Arena: A Guide to the Main Formats!
07/16/22
0 comments
In this article, I present the main Magic Arena formats, their rules and what are the pros and cons of each of them.

By Romeu

translated by Romeu

revised by Tabata Marques
Edit Article
You've just installed Magic Arena, gone through the tutorial with your brilliant companion
Sparky
, completed all Color Challenges to get new cards, and unlocked all available decks upon opening your account, and now you have to decide on where you want to go on your new journey in the Magic: The Gathering universe — and since the launch of the digital platform, several formats have been added and/or created to meet the demands of the most varied audiences. In this article, I present the main formats of
Magic Arena
, their rules and what are the pros and cons of each of them. And the first point you need to know is that there are two categories among them:
Constructed
and
Limited
.
Constructed Formats
Constructed Formats
are those where you build your decks with the cards available in your collection before joining any event or starting a game, with a deck of at least 60 cards and up to 15 sideboard reserve cards (depending on which modality we are playing), and where the basic rules of the game, such as a maximum of four copies of a card per deck, are strictly followed — and are often highlighted in major competitive events both inside and outside the platform. Most of the constructed formats in Magic Arena exist in the modes
Best of 1
, where players don't use the Sideboard and the winner is declared after the first game, and
Best of 3
, where players can use the Sideboard pieces after the first match and the winner is the one who wins two out of three games. Also, all formats of this nature have a
banned list
. That is, a compilation of cards that for some reason have been banned and cannot be added to your deck.
Standard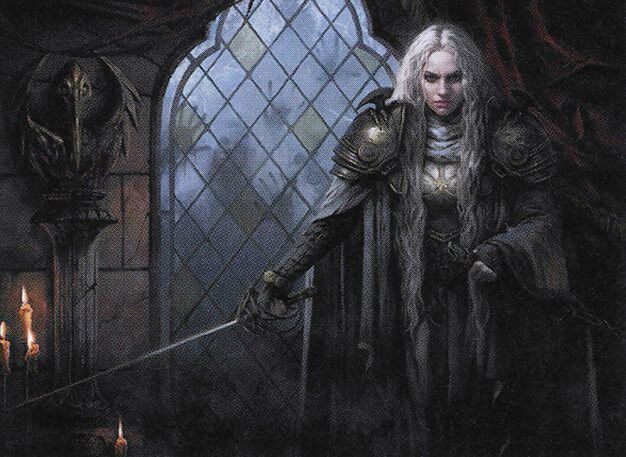 The main and most famous format in Magic Arena is Standard, and the game basically motivates and "recommends" you to start with it because all the products they make available at the beginning of your journey, despite being legal in almost every format, will be much more useful there since the power level is not accumulated as much as in other modalities. Standard is a
rotating
format — cards are no longer legal after a passage of time, I'll explain further below — where players can build their lists based on a predefined pool of cards based on which sets are currently legal. Today (July 2022), cards from the following sets can be used in Standard: ⦁ Battle for Zendikar ⦁ Kaldheim ⦁ Strixhaven: School of Mages ⦁ Adventures in the Forgotten Realms ⦁ Innistrad: Midnight Hunt ⦁ Innistrad: Crimson Vow ⦁ Kamigawa: Neon Dynasty ⦁ Streets of New Capenna And the following cards are banned: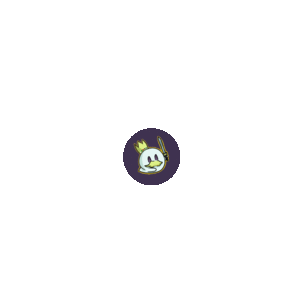 However, as already mentioned, there is an extra element in Standard: the
Rotation
— an event that occurs once a year, usually in the last quarter, and removes the four oldest sets from the format after the release of the one that will start the new cycle. In the current Standard, the rotation will happen once
Dominaria United
is released on
September 9
, where Battle for Zendikar, Kaldheim, Strixhaven and Adventures in the Forgotten Realms
will no longer be legal in Standard and their cards will no longer be allowed
. The main advantage of this format is that pretty much everything you get from the game by completing daily quests and accumulating experience enhances your Standard collection and adds much more value to your experience with them. In addition, as it is the most famous modality of Magic Arena, you will always have an easy time finding other opponents to play and/or events to participate in and try to accumulate some extra resources inside and outside the platform.
The downside of Standard obviously comes from the rotation: your cards have an expiration date and there's not much you can do about that if you're not interested in playing the platform's eternal formats, plus it's immensely more affected by the new releases and, consequently, more resources and Wildcards are necessary if you want to keep up to date, as its Metagame is constantly changing and not always the deck you choose will be a good option for the competitive scenario.
Explorer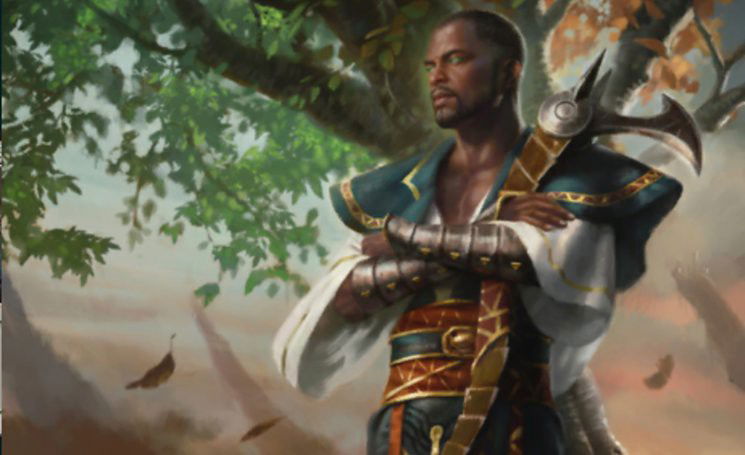 In tabletop Magic, there is a format called
Pioneer
where cards up to
Return to Ravnica
— released in 2012 — are legal and with an extensive banlist. Due to a growing demand for an eternal format that could be played on the Tabletop, Wizards decided to create
Explorer
, where all cards legal in Pioneer are also legal there, and following the same banned list, but with one difference: not all existing Pioneer cards currently exist in Magic Arena, and Explorer works as a "functional replacement" as the company gradually adds the most important Pioneer cards that don't yet exist on the digital platform, and after completing that work,
Explorer will be officially renamed to Pioneer.
The following sets are legal on Explorer: ⦁ All sets that passed Standard in Magic Arena (from Ixalan to the most recent release); ⦁ The
Kaladesh Remastered
and
Amonkhet Remastered
special sets; ⦁ Any card from
JumpStart
sets that are legal on Pioneer; ⦁ Any card from
Historic Anthology
bundles that are legal on Pioneer; ⦁ Any card from the
Strixhaven: Mystical Archives
series that is legal on Pioneer. Explorer has the following banned list: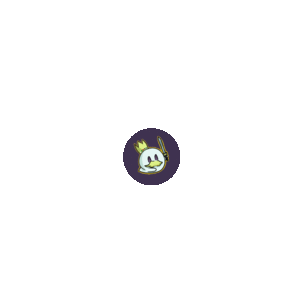 In addition, there may be exclusive bans for Explorer that may or may not be reversed as the format adapts to Pioneer. This was the case with
Winota, Joiner of Forces
, which was first banned from Explorer, but, unlike expected, was banned from Pioneer just over a month later. The main advantage of Explorer is that it is an
eternal format
, that is,
there is no rotation and your cards always will be legal as long as they are not banned
, as well as being the only eternal format available on Magic Arena that, eventually, will perfectly emulate what one of the most famous eternal formats the tabletop has to offer. On the other hand, the disadvantages are that the cost of building a deck in Explorer is much higher than in Standard since it will require a higher amount of rare Wildcards and the products you receive with the Mastery Pass don't usually reward you as much, since there are dozens of sets that you won't have easy access to.
Usually, the best choice, as with eternal formats in reality, is to focus on a single deck because of the high price of investing in it and just keep upgrading as needed until you get enough resources to build another list if necessary.
Alchemy
Alchemy
was announced in
December 2021
, as an alternative proposal to
Standard
where Wizards seek to improve the experience of playing online, looking to reproduce some mechanics and general rules of other digital card games, such as
Hearthstone
and
Legends of Runeterra
.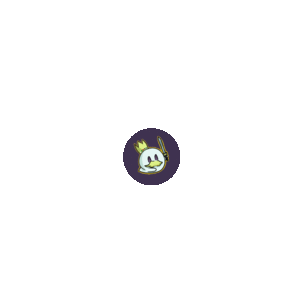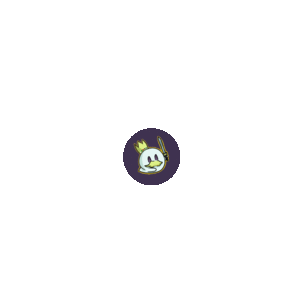 Unlike Standard, where cards are banned when they prove too powerful, Alchemy
generally
resorts to rebalances to manage the format: if a spell is too effective, some line of text is added or removed, or its cost is increased and/or its power and toughness reduced to make it fairer and healthier in the competitive landscape.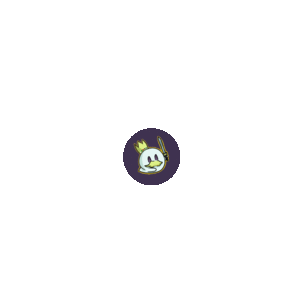 The same also happens to make mechanics and themes that didn't succeed in Standard to have a second chance in Alchemy under the same nature: increasing power, reducing mana value, adding an extra sentence or line in the text, among other possibilities for making the card better than it was in the printed version.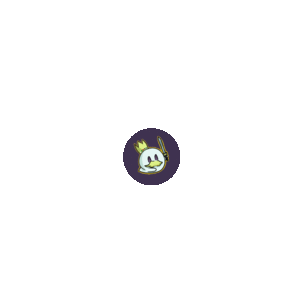 Alchemy has its own sets, commonly released a few weeks after a Standard set, featuring both rebalanced cards and unique additions to the format with abilities that wouldn't be practical in tabletop Magic, such as adding random cards to your hand, creating copies of a card into your deck, or randomly search for a permanent that meets the card's conditions. Alchemy is a
rotating
format, with its rotation following the same pattern and window as Standard, but adding unique to the format sets, and the following releases are legal on it: ⦁ All Standard-legal sets, including cards banned from there that have been rebalanced; ⦁ Special Alchemy sets that come with Standard releases; ⦁ The newly released
Alchemy Horizons: Battle for Baldur's Gate
. The main advantage of Alchemy is that it is a
unique
way to play Magic. Although many players don't like it, the exclusively digital mechanics add
a lot
to the game experience and bring a dynamism to matches that doesn't exist in the tabletop version, through means possible only in Magic Arena. On the other hand, because of its rotation and having sets aimed at it, Alchemy ends up just being a more expensive Standard and with fewer Wildcard refunds if your card is rebalanced, which can potentially kill a deck and add an extremely high-risk to your investments to play the format.
Historic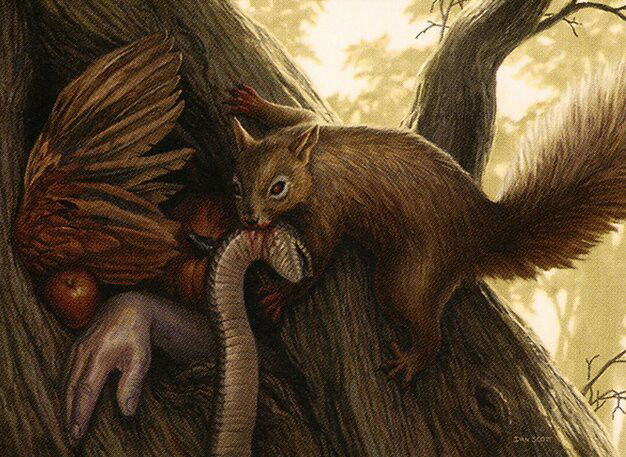 Born initially as a way for players to use their rotated Standard cards, Historic has changed many times over the years, and particularly, I suppose no one is quite sure what it has become today — but the most practical example is to say that it is a junction of everything that has ever been released on Magic Arena and is the "eternal digital format" of the platform. In Historic, the following sets are legal: ⦁ All sets that passed Standard in Magic Arena (from Ixalan to the most recent release); ⦁ The
Kaladesh Remastered
and
Amonkhet Remastered
special sets; ⦁ Any card from the
Historic Anthology
bundles; ⦁ Any card from the
Strixhaven: Mystical Archives
series; ⦁ All cards from
JumpStart
,
JumpStart: Historic Horizons
releases; ⦁ All cards from
Alchemy
sets. And the format also has a banlist: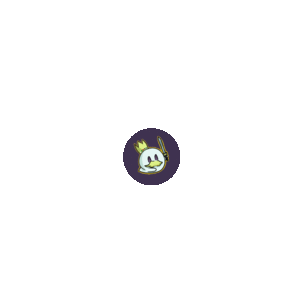 However, as with
Alchemy
, Historic also started to adopt the policy of rebalancing, leading to some cards being adjusted and unbanned.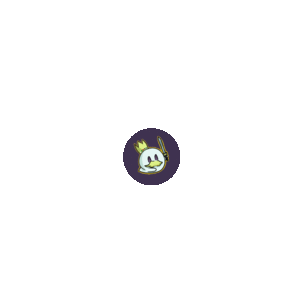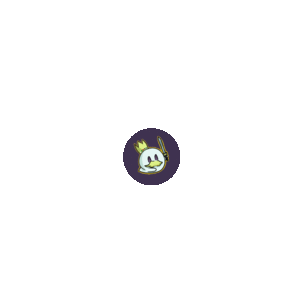 However, the rebalances in Historic do not serve
only
to remove cards from the banlist, but also to increase the diversity of the Metagame. And that often leads to the nerf of archetypes already very well established in the format.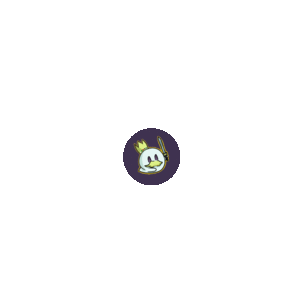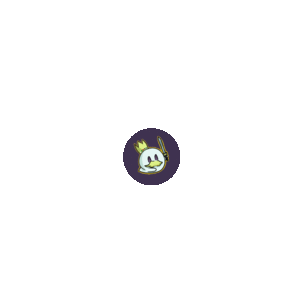 This leads to a recurring public dislike in relation to
Alchemy
, as the rebalancing policy came from the creation of this format and everything that is rebalanced there also suffers the same effect in Historic, often causing collateral damage commonly seen as unnecessary, as with
Luminarch Aspirant
. Historic's main advantage is the same as Alchemy's: it offers a unique way to play Magic, but with a selection of cards that is unique to it and non-existent in any other competitive environment. It's where you have (or had) Golgari Food with
Ravenous Squirrel
and
Witch's Oven
facing off against Izzet Phoenix with
Dragon's Rage Channeler
and
Arclight Phoenix
— combinations that make you relatively close to Modern, but not too close. The downside, however, is that not only is Historic the most expensive format to join at Magic Arena, but no one knows exactly what is happening or will happen to it: since the release of JumpStart, the format has been a box of surprises and nobody knows exactly what to expect, and the inclusion of the rebalancing policy has made it much less attractive to many players, as well as increasing the risks of investing and dedicating yourself to playing it.
Brawl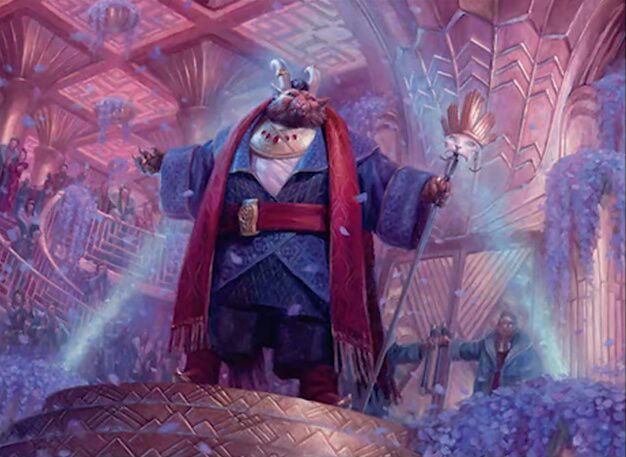 The most popular format for Magic: The Gathering is
Commander
— but it's impossible to add more than 20,000 cards to Magic Arena to make it a viable option for the platform, so there's its closest cousin,
Brawl
Brawl essentially follows the same rules as Commander: your deck must be
based on a legendary creature or Planeswalker, and you can only use cards that are the same color as that permanent
. For example, if your commander is
Jetmir, Nexus of Revels
, you can only use white, red, green, or colorless cards in your list, and any card that has blue or black in its colors, or in its text box, cannot be included in the deck — we call this
Color Identity
. The other rules include that your deck
must have exactly 60 cards
, and
you can't use more than one copy of each card that isn't a basic land
, plus
both player's life total starts at 30
, and games are 1-on-1. All the rules regarding the creature that represents the deck in Commander apply to Brawl: you can cast it from the Command Zone, and whenever you do and it for some reason returns there, you will have to pay a
Commander tax
of
for each time it left the command zone in that game. In Magic Arena, Brawl is split between
Standard Brawl
and
Historic Brawl
, each with its own banned list. In Standard Brawl, any set legal in Standard are legal there, with the following cards being banned: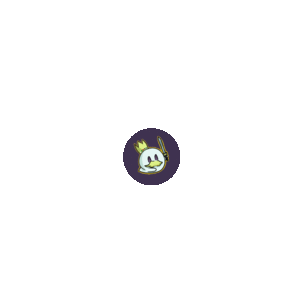 While in Historic Brawl, every Historic-legal set (including Alchemy) are allowed, and the banlist is longer: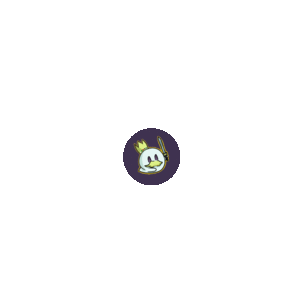 Brawl's advantage is that it is an extremely fun format with a lot of variance and creativity on both sides, especially in the Historic version, where the card pool and possibilities are greater. However, there are no ranked Brawl matches. Therefore, they do not collaborate for your climb up the ladder to Mythic. Therefore, it doesn't operate as a "competitive format" and caters much more to a casual audience.
Limited Formats
Limited Formats
are those where you build your deck
during the event
from opening booster packs, either by interacting with other players by choosing a card and passing the rest to the next, or by opening all your packs and building a deck out of what's in them, with typically a minimum of 40 cards. Although not always available, the trend is always to have a Limited format for players to try out, and those that tend to appear after a new set is released tend to be
great
for acquiring new cards and farming Gems if you do well in games — you can even complete an entire set just by playing Limited before moving on to Constructed — but be aware that not all Limited events keep the cards received in your collection, as is the case with Cube events.
The biggest advantage of Limited formats is the experience provided, learning to make better decisions with your cards when you need to be creative and make good choices with your picks and deck building — often requiring studying on the subject to increase your winrate. The disadvantage of these formats is that they are not "free-to-play": you need to pay a fee with in-game coins, gems or a token received through the Mastery Pass to participate in these events and, if you do poorly in the first games, you will have wasted precious resources for nothing, not to mention that these events are not always available. Considering that, your question may be whether it's worth playing Limited, and my answer is that it's worth it if you have the patience to learn and improve in the format as it is the most rewarding in terms of growing up your collection; you just need to get an average to good result.
Draft
In Draft,
each of eight players will build a deck from their selection of cards from three open booster packs
— one at a time — where you will choose one card and pass the rest to the next player, while receiving another pack of cards from the player "next to you". Everyone will open the first pack, select a card, and pass the rest to the player on the left until all cards are chosen. Then they will open the second pack, and repeat the process, this time passing it on to the player on the right, and when they run out of cards, they will open the third pack and pass it on to the player on the left. When all three packs are drafted, players will be able to build decks with their picks, a
minimum of 40 cards, including basic lands
, and any cards you didn't use in the Draft
will be your Sideboard
. The ranked modalities of Draft are: ⦁
Traditional Draft
— Where you draft with other players and compete in Best-of-Three matches. ⦁
Premier Draft
— Where you draft with other players and compete in Best-of-One matches. ⦁
Quick Draft
— Where you draft with
bots
, and play as many games as you want
against other players
until you reach
seven wins or three losses
, and this is often the best way to start in the format.
Sealed
Unlike Draft, in Sealed you don't need to choose cards and pass others on to players. Instead, you'll open six booster packs and need to choose from the 90 cards received to build your deck of at least 40 cards, and your Sideboard is everything you
didn't add to the Maindeck during the event
. Sealed matches are always
Best-of-Three
.
JumpStart
Less frequent than Draft or Sealed, the
JumpStart
format occasionally appears in Magic Arena, and works based on themed packs that can be put together to build a deck without having to pinpoint cards from your list. In it, the packages are themed and synergized based on some mechanic, ability or tribe, and you choose one of three options randomly provided by the system. Then three new options appear, and you need to select one of them.
Once that's done, both packs will be unified, and you'll have a deck using
both mechanics you've chosen
to participate in Best-of-One games where the rewards will usually be cosmetics — but you (usually) keep the cards of the packs in your collection.
Conclusion
That's all for today. There are other formats that appear in
Midweek Magic
, a weekly event that takes place from Tuesday to Thursday, such as
Artisan
,
Momir
,
Singleton
or
Shakeup
. But they are very variable and don't usually appear that often, nor are they accessible directly from the in-game menu outside this event. I hope this guide helps you decide where to start your Magic Arena journey, as well as showing you a bit of what awaits you on your journey and what options are available to you, and if you have any questions, don't hesitate to ask. Thanks for reading!