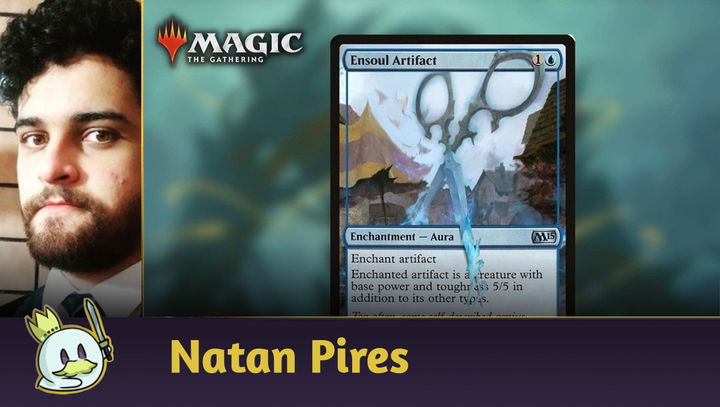 Pioneer: Azorius Ensoul Deck Tech & Sideboard Guide
09/19/22
0 comments
UW Ensoul is one of the most economically viable decks on Pioneer. In a Metagame dominated by expensive decks, we'll show you how you can compete without spending a fortune.

By Natan Pires

translated by Romeu

revised by Tabata Marques
Edit Article
UW Ensoul is a viable alternative for those who want to invest in Pioneer without spending too much, being consistent and managing to perform well, even though it costs much less than its competitors.
Deck's Origin
The deck is named after its main card,
Ensoul Artifact
. This enchantment was very popular in its Standard era, when it took advantage of decks with strategies similar to UW Ensoul.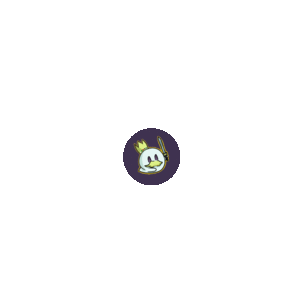 In Pioneer's early days, there was a list very similar to the one we know today. The main difference between it and the current one is that the predecessor had red as a secondary color to use cards like
Wild Slash
and
Shrapnel Blast
.
The new build is more conservative, with white replacing red and eschewing sacrificial methods to try an all-or-nothing.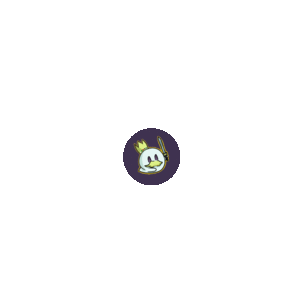 With the arrival of the Dungeons & Dragons and Kamigawa sets, interesting additions were made to it. Good white cards emerged to add plenty of value to the strategy, which became a viable option in Pioneer tournaments. Among the new tools in the deck are cards like
Portable Hole
,
Ingenious Smith
,
The Blackstaff of Waterdeep
and especially
Patchwork Automaton
.
About the Deck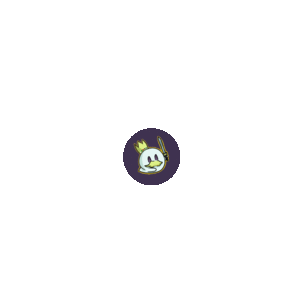 As said, the strategy revolves around artifacts. The main card in the deck is the one that names it,
Ensoul Artifact
. At best, on the second turn, you can enchant a
Darksteel Citadel
and attack with a 5/5 indestructible creature. With the arrival of
Patchwork Automaton
in Kamigawa, the card has become sorely needed in Ensoul's list in Pioneer and Affinity in Modern. The construct is an extremely annoying card to remove due to its
ward 2
ability. If it enters on turn two, it will hardly be dealt with right away and will guarantee a safety for it to be enchanted or equipped. The three 1-cost equipments comes as a bonus for the enchanted creature or an alternative if the enchantment doesn't come in your hand.
Eater of Virtue
will add power to your creatures and harness the abilities of creatures exiled with it again.
Shadowspear
have different uses in different situations. Against decks that make lots of blockers, trample will be very useful. Against aggressive decks, Lifelink will keep you in the game.
Pros
- UW Ensoul is relatively simple to play. There aren't many fancy mechanics, with just a few games with the deck it's already possible to extract a lot from your strategy. - Its speed beats head to head with the fastest in the format. On the second turn, it is already possible to attack with a 5/5 indestructible creature. This attribute can be your great asset in several matchups. - Perhaps its most attractive point is its price. Ensoul is one of the cheapest options within the Pioneer Metagame — along with Boros Aggro.
Cons
- Because it's a relatively easy to play, this implies that there aren't many maneuvers that can be done. With this strategy, you will basically use the cards that are on the board and hardly will have answers to certain situations. - It's initial speed is essential. However, this deck tends to lose gas and the main problem that involves it is the lack of card advantage.
Roadside Reliquary
and
Ingenious Smith
are the closest to that, but won't be enough.
Sideboard Guide
I decided to sum up how I play against Ensoul's worst matchups.
Burn
This match is complicated by the answers Burn will have to your attempts to equip or enchant creatures. Be cautious when equipping creatures that can die with a spell. It is preferable for your targets to be
Patchwork Automaton
or
Darksteel Citadel
when the opponent can respond to
Ensoul Artifact
.
In this matchup, you will need to be faster than the opponent, which is difficult, but not impossible. Use
Gingerbrute
to block and then sacrifice it to gain life. Focus on the growth of
Patchwork Automaton
. Finally, play this matchup with caution, beating Burn on speed is tricky.
Side in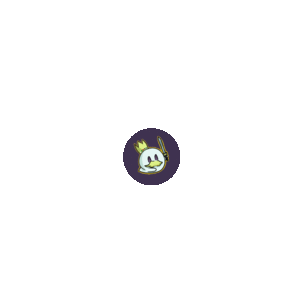 Here the most obvious choice is the entry of
Cerulean Drake
. It will hold the game for a long time and can be helpful by countering some important spell or preventing the lethal damage.
Sunset Revelry
comes in as a card that grants some extra breath.
Side out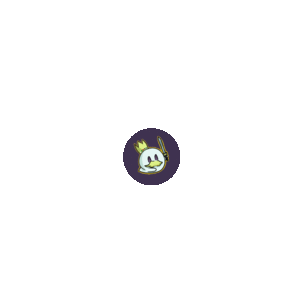 UW Control
Another extremely tricky matchup is against the format's best control. The match will need to be well underway in the first four turns. Sometimes it can be good to save resources, as the opponent's deck is filled with removals — especially
Supreme Verdict
. Again, your priority will be to equip enchant
Patchwork Automaton
or
Darksteel Citadel
.
Side in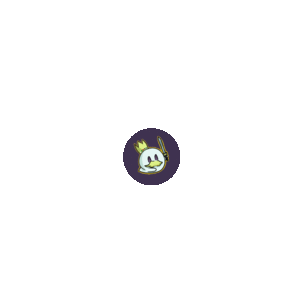 At this point, the opponent will certainly have added one or two more
Farewell
to the main deck. So, counterspells come in to hold that card, which if cast, will end your game. Depending on the decks in the city where you play,
Unsubstantiate
might be a good choice against
Supreme Verdict
.
Side out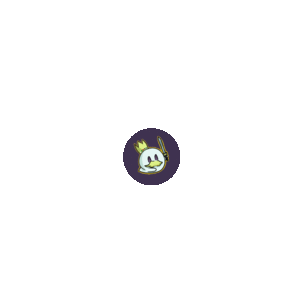 Portable Hole
loses most of its usefulness, since there aren't many targets in the opponent's deck. So against UW Control, we're going to take all out all four copies.
Rakdos Midrange
This is perhaps the worst matchup for UW Ensoul. On the third and fourth turns, the opponent will make creatures extremely difficult to deal with. In addition, Rakdos Midrange abuses cards like
Thoughtseize
and
Kroxa, Titan of Death's Hunger
to take a lot of value out of opponents' hands. Against a deck that doesn't draw many cards, this can be fatal. So, in this situation, it is necessary to keep a handful of redundancies. That is, creatures and enchantments that repeat themselves or do the same thing, so the deck can run even with discards.
Side in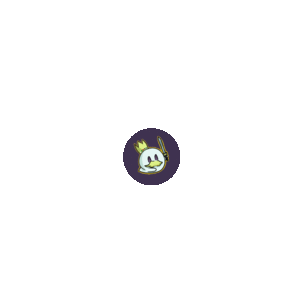 Lion Sash
and
Soul-Guide Lantern
enter the deck to control the opposing graveyard, preventing cards like
Kroxa, Titan of Death's Hunger
from being recast.
Side out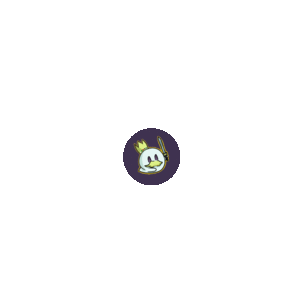 In this matchup, what comes out can vary according to the construction of the opposing deck. However,
Portable Hole
doesn't have that much value, so it's one of the cards that will give way to graveyard hate.
Conclusion
The UW Ensoul proved and still proves to be one of the best decks for the format, among the affordable ones. Even going under the radar among Pioneer's top decks, it's a list to keep an eye on. There is power and explosion to close games with speed and guarantee good victories against the big bogeymen of the scenario.