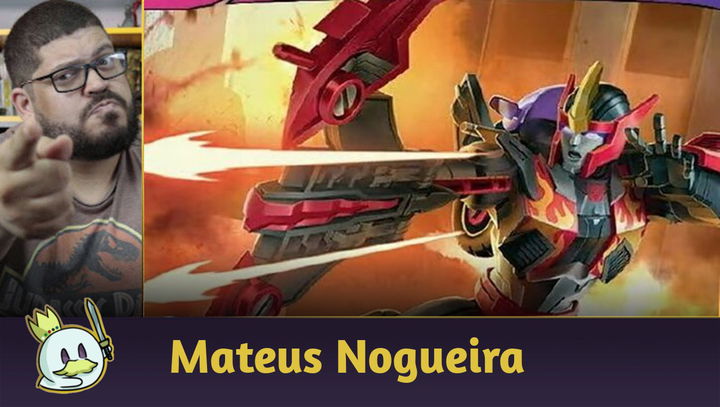 cEDH - Top 10 cards from The Brothers' War Precons + Transformers
16/11/22
0 comments
We've reviewed the 10 cards we believe have the most potential for cEDH in The Brother's War suplemental products: Commander decks, Jumpstart, and Universes Beyond exclusive cards!

translated by Romeu

revised by Tabata Marques
Edit Article
Introduction
The
The Brothers' War Commander
is practically among us, with an official release on November 18th. To help you with your purchases, we surveyed the cards with the greatest potential. For those who haven't seen it, Felipe Torres wrote an article about the top 10 of the set, and you can check it out by clicking
here
. In my article, we will analyze the other cards related to the complementary products. Therefore, my top 10 is based solely on new cards from Commander decks (including those exclusive to The Brothers' War booster sets), Jumpstart, and the cards from
Transformers
from Magic: The Gathering's Universes Beyond that will be available in The Brothers' War set boosters and collector boosters.
Top 10 Best Brothers' War Commander, JumpStart & Transformers cards for cEDH
10 — Ratchet, Field Medic / Ratchet, Rescue Racer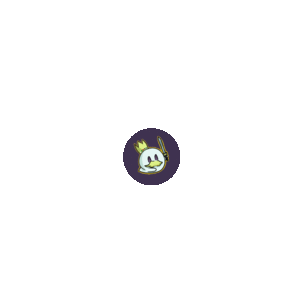 Opening our list is an iconic Transformer, the medic of the Autobots,
Ratchet, Field Medic
! It has a nice recursion, putting artifacts directly into the battlefield, but with 3 relevant restrictions: • The first is relying on life gain, a bad mechanic when your opponents usually win with combos. It is at least mitigated by the fact that Ratchet has Lifelink, which facilitates at least returning artifacts costing 2 or less. • The second is a brake on the recursion, as the artifact is returned to the field, but unfortunately, tapped. This hampers and restricts cards that could turn it into a loop. • The third restriction is the most important and what really prevents us from abusing it. W can only trigger his Convert ability once per turn. If we want to use them more than once, we would need to blink it. In that sense, in my research, I don't know of any card, especially in Mono White, that doesn't require a huge setup to allow this on a recurring basis. In short, it's a very interesting card, but with added difficulties to explore it and that makes us depend on bad cards to extract a good utility. If you insist on the idea, keep in mind cards like
Proper Burial
,
Circuit Mender
,
Filigree Familiar
,
Cleric Class
and
Alhammarret's Archive
and especially
Bottle Gnomes
. Therefore, to make our Autobot work, we would need new cards that don't exist yet. Maybe something that allows a blink every time we gain life? For now, I believe it might have its place within more obscure decks like in
Oswald Fiddlebender
or
Heliod, Sun-Crowned
.
9 — Flamewar, Brash Veteran // Flamewar, Streetwise Operative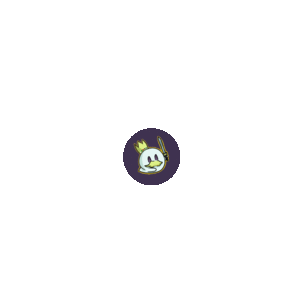 Our 9th card is
Flamewar, Brash Veteran
, giving a rank straight from the Transformers universe! The most usual will probably be to cast it by
in the motorized version. With it, we can generate card advantage by exiling cards from our own library when dealing combat damage, which is facilitated by the evasion provided by Menace and the disincentive to block due to Deathtouch. By converting it after damage, this Decepticon becomes an artifact sac outlet, although it can only be activated once, since we can only use it at sorcery-speed, and it will be converted back into
Flamewar, Streetwise Operative
when resolving the ability. Putting +1/+1 counters might be relevant for when it becomes a vehicle again, as the number of cards exiled is equal to the damage dealt. With a sufficient number of attacks, we can have a significant number of cards exiled. If you have a deck that plays agressively, you might have already used most of the cards in your hand, which makes the last ability very advantageous when replacing the hand at the cost of few discarded cards (which even can be very useful to reanimate or to abuse
Underworld Breach
).
Despite having some potential, what will make its use limited is the dependence on combat to convert between the 2 faces, which makes it a bit slow, in addition to its ability to sac outlet being limited to 1 activation in practice, which difficult its use in decks that would benefit from sacrificing artifacts, such as those that rely on
Krark-Clan Ironworks
and
Myr Retriever
.
8 — The Archimandrite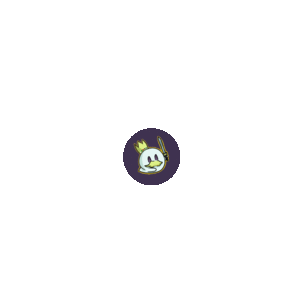 In 8th place we have
The Archimandrite
. It would be unlikely to see this card within the 99 of any deck, which should make it restricted to the command zone. In that regard, 5 mana is a high cost and borderline acceptable, but at least it's in a good color combination (Jeskai
). Its first 2 abilities are linked to gaining life and combat, which has little to no relevance in cEDH. The third ability is the one that brings us the most potential, since it is directly linked to card draw. The requirement for us to abuse here is to have a density of creatures of the types Advisor (our commander already counts), Artificer and/or Monks. Fortunately, we have some suitable options like
Goblin Engineer
,
Goblin Welder
,
Imperial Recruiter
,
Ledger Shredder
,
Serra Ascendant
and
Monastery Mentor
. Here I'd like to highlight how insane
Monastery Mentor
can become in this deck, as we produce Monk tokens (with Prowess), which can easily go awry for our opponents. The key card to make it work well will probably be
Jeskai Ascendancy
, which will make our creatures untap with every non-creature cast while digging in the deck with our commander and by looting the enchantment itself. Thus, to keep the gears running, the deck will most likely need a significant amount of 0-cost cards, which perhaps makes it look like a
Jhoira, Weatherlight Captain
decks. In this kind of build,
Whirlwind of Thought
looks promising. Also, using a classic combo makes sense here:
Isochron Scepter
+
Dramatic Reversal
. Just have mana rocks that generate at least 3 mana and 3 creatures of the type
The Archimandrite
cares about. Finally, for the Conquest format, it is worth highlighting the possibility of using Paradox Engine (banned in Commander), which is easily the strongest card in this deck.
7 — Disciple of Caelus Nin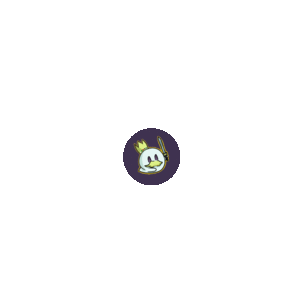 Disciple of Caelus Nin
occupies the 7th position in our ranking due to its abilities that allow it to transit between a sweeper and a stax piece. As a sweeper, it has a middling effect by forcing players down to just 5 permanents, it can be extremely punishing for decks that need to grow the board state while doing absolutely nothing for those who don't care about permanents. Its foot in Stax is to create a restrictive effect for phasing by preventing permanents from returning. Imagine the happiness of a person who used a
Teferi's Protection
or
Guardian of Faith
previously to protect themselves. I don't think
Disciple of Caelus Nin
will come close to becoming a staple, but it's possible it will be tested on some decks like
Winota, Joiner of Forces
, as an option to punish decks who rely on the board.
6 — Rootpath Purifier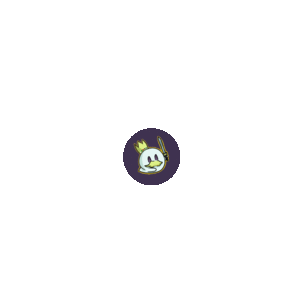 In 6th place is this elf with a unique ability: turning our lands on the battlefield and in the library into basic lands.
Rootpath Purifier
has a high cost for its effect, but it can allow for very interesting synergies, such as searching any land with a
Fabled Passage
, for example. Playing a
Cultivate
to get
Dark Depths
and a
Thespian's Stage
sounds refreshing, doesn't it? Or maybe bust a land from an opponent with a very greedy manabase and no basic lands using a
Demolition Field
while you're finding your
Gaea's Cradle
? There are countless possibilities. That's the great strength of
Rootpath Purifier
, turning mediocre cards into good cards. But this is also its greatest weakness. By building a deck with a higher amount of mediocre cards, but synergistic with basic lands, you will be decreasing the power level of your deck in general and having a card that will not be in your command zone because it is not legendary and that still costs 4 mana. So beware of the excitement. This card can find its home in very specific decks, such as
Azusa, Lost but Seeking
,
Titania, Protector of Argoth
,
Tatyova, Benthic Druid
or
Lord Windgrace
, decks that are in the debatable zone in terms of power level for Competitive Commander.
5 — Scholar of New Horizons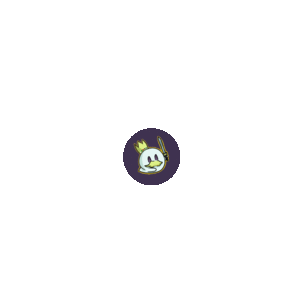 Occupying the 5th place, have
Scholar of New Horizons
, which is, in principle, an okay card. Although conditional, with a bit of luck, it can pull a Plains-type card directly onto the battlefield (including Old Duals, Shock Lands or Triomes). Its apparent drawback is that you need to remove a counter to activate it, so that at first you only use it once. But it gets more interesting when we stop to reflect that this counter can be taken off any permanent you control. The most abusive use is clearly with
Mystic Remora
, allowing us to keep its upkeep always at
while we can fetch a Plains every turn. Anyone who has even the slightest bit of experience with this enchantment knows how game-defining it is, especially if you can keep it for such a low cost and virtually no drawbacks. Other good synergies occur with the Sagas. You can keep a Saga always at its first or second level, triggering turn after turn the same ability. Cards such as
Elspeth Conquers Death
,
Elspeth's Nightmare
,
Urza Assembles the Titans
,
The Horus Heresy
and
The First Tyrannic War
. They are not cards that you will see in cEDH, but in casual high power it should piss off a lot of people out there.
4 — Machine God's Effigy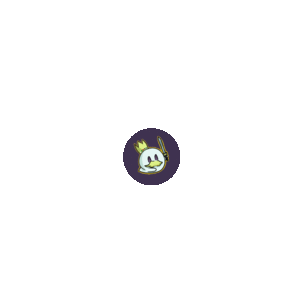 Our
Cursed Mirror
2.0 comes in 4th place due to its ability to combo. It lets you copy a creature on the field as an artifact. As a bonus, it can generate
. By itself, it's a bit heavy, but versatile enough to be considered. But what gives it some potential use is its ability with
Devoted Druid
, a combo piece that gains new possibilities with each new release.
Machine God's Effigy
joins
Vizier of Remedies
,
Swift Reconfiguration
,
Luxior, Giada's Gift
, among others. Despite the steep cost, it can copy
Devoted Druid
, without worrying about Haste, it can generate infinite blue mana in addition to infinite green mana, and it still has one more bonus of copying a
Devoted Druid
from another player.
The most likely home for it are within Bant decks with several possibilities for combos with
Devoted Druid
, especially in
Thrasios, Triton Hero
decks with
Ishai, Ojutai Dragonspeaker
,
Ardenn, Intrepid Archaeologist
or
Yoshimaru, Ever Faithful
.
3 — Sanwell, Avenger Ace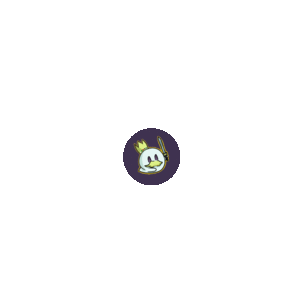 We open our top 3 with
Sanwell, Avenger Ace
, which for a low cost can dig deep into decks built around vehicles and artifact creatures. The simplest way to tap it is obviously by combat, which can be dangerous given that Sanwell has a miserable toughness of 1. At least, attacking with an artifact creature can prevent the damage that would be dealt to it. The ideal thing is to be able to tap it and generate value in the process, so the best scenario here is using card abilities like
Springleaf Drum
or
Relic of Legends
to generate mana and dig into the deck, or even crewing vehicles like
Clown Car
or
Unlicensed Hearse
. To extract more value, you need a deck with a high density of artifact creatures or vehicles, which makes its use restricted to lower tier decks, such as
Teshar, Ancestor's Apostle
and
Oswald Fiddlebender
.
2 — Wreck Hunter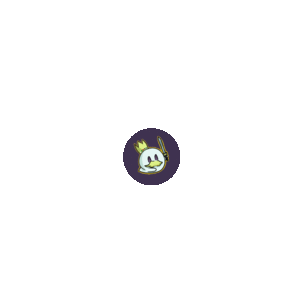 Our silver medal goes to
Wreck Hunter
! This card is a creature with a conditional ability that can be difficult to use well. I can easily see a scenario where you can expect a turn full of spells from an opponent and when you get there, nothing happens, and you end up creating 1 Powerstone. Of course, the ceiling here can be quite high and guarantee you the game. Imagine a turn where someone cast a
Culling Ritual
or attempted a win with
Underworld Breach
and failed. In these scenarios, it is possible to create a large amount of Powerstones to be used in the next turn, which despite not allowing you to use them to cast spells that aren't artifacts, at least you can use them to pay for abilities. It can be especially useful for commanders who are mana sinks, such as
Tasigur, the Golden Fang
,
Thrasios, Triton Hero
or
Breya, Etherium Shaper
.
1 — Sardian Avenger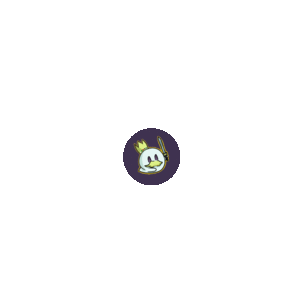 And finally, we come to our first place and gold medal of this top 10:
Sardian Avenger
, also known as
Dockside Extortionist
's archenemy, since it hinders, or even prevents, the abuse of looping involving treasures, for example, acting as a beautiful hate bear against these strategies. To get an idea, let's take an example of an economic looping of
Dockside Extortionist
with
Emiel the Blessed
. In this situation, it is necessary that Dockside is generating at least 4 treasures to generate a positive number of treasures, that is, with
Sardian Avenger
on the field, each mana generated in this combo deals 4 points of damage, and with full life, it would be possible to generate 12 treasures without dying when using them. It's great for situations like after using
Ad Nauseam
, where it's common for that player to have very few life points in exchange for an insane amount of cards, then generate enough mana to start a storm turn via Dockside treasures, or through loops involving
Lotus Petal
or
Lion's Eye Diamond
with
Underworld Breach
. In addition, several other decks are mistreated by this goblin, such as
Magda, Brazen Outlaw
,
Teshar, Ancestor's Apostle
, and
Tivit, Seller of Secrets
.
In a long game, keep in mind that it can get huge as it checks the total artifacts of all opponents. It's relatively simple for this Goblin to hit with 8 damage, having First Strike and Trample to discourage potential blockers. I assure you that it is the fear of any Farm to have a huge creature like that sapping your precious life points. Expect to see the presence of
Sardian Avenger
sporadically going forward, if only as a test, in various decks that want to put the brakes on and slow down opponents, such as Hermit Druid (
Tymna the Weaver
&
Tana, the Bloodsower
),
Jetmir, Nexus of Revels
and especially
Winota, Joiner of Forces
.
Conclusion
I made this top 10 and looking broadly at the set, the cards have a low-power level compared to what predominates in the Metagame, which makes it unlikely that they will become part of the format's staples. However, mechanically they are well-designed, balanced cards and can be integrated into unusual strategies in cEDH, but their home will certainly be the casual high-power tables, where they should add a lot to the gameplay. So, did you like the top 10? Do you agree? Disagree? Was something you think relevant left out, or that something didn't deserve to have entered at all? Leave your comment! Thanks for reading, and until next time!
Sign in and join the conversation