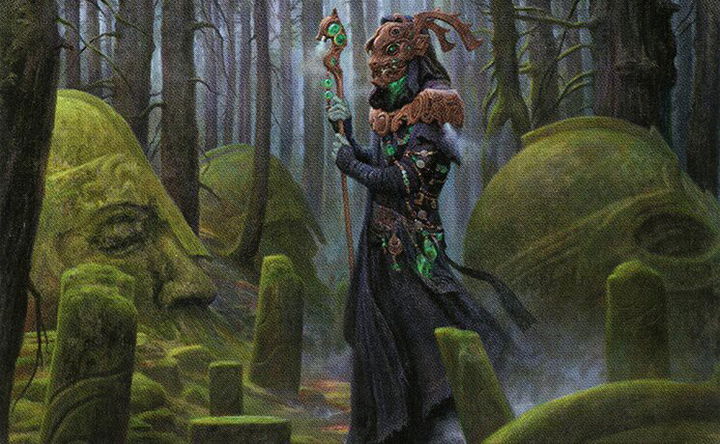 Change any card and set information in Cards Realm
Did you see any information that you can improve on Cards Realm? Today we are launching a tool for you to change the website and leave it the way you want!
By Leon, 05/19/22, translated by Leon -
1 comments
Edit Article
These months we've been working hard at Cards Realm, we've made several improvements that we've been wanting since the creation of the site: - Now when you create a deck, it will say on the deck page what its combos are. - On the metagame page you can see a video explaining the deck. - Improved the layout. - We made several tools like "
What is the power lever of my commander
" or "
Land Calculator
" or "
Which commander is best for my deck
".
But today isn't about those small victories, today is about a new tool that will help fix any little bugs you've ever seen on Cards Realm. That's right, you yourself can now go there and make the site the way you think is best, like Wikipedia or Fandom.
How to modify elements on the site
On the combo pages and each card page you will see a square with a pen. This symbol shows that you can send a suggestion to modify the page. On the combos page, you can see next to each combo tag and in its description: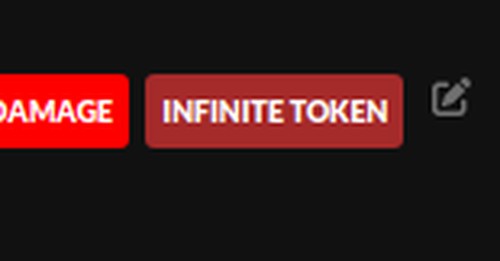 On the page of each card you will see several, because you can modify name, description, related cards, similar cards, tags, images and much more. Example: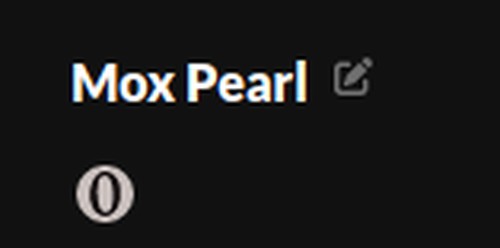 When you click on this symbol, you will be taken to a suggestion page. There you can send your suggestion, just modify the item you think is necessary. We will have a moderator who will review the suggestions and accept the ones that make sense!
Why we decided to give you this power
We are a site for several games, but Magic: the Gathering alone has more than 25,000 cards, with different versions of each one. If we count localized versions of each card, the possible versions are in the millions, as
Island
can be translated into more than 10 different languages. Keeping such a database up to date is very complicated, and we decided to open the game. We also recognize that the base we took is not ideal, many cards in non-english languages have the symbol "Localized Image not available". Below is an example with
Brightstone Ritual
: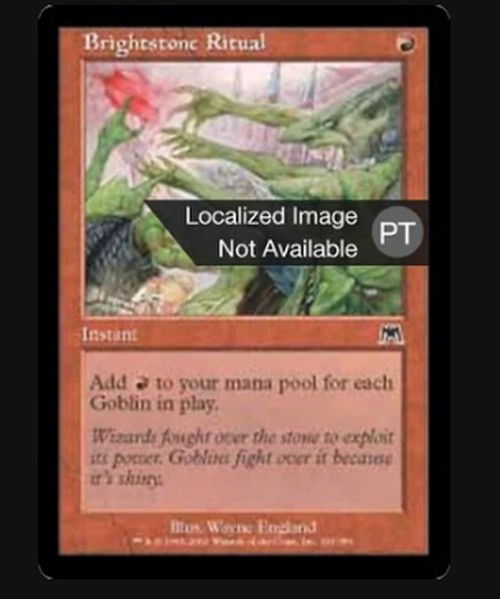 We want anyone to be able to come in and simply send the correct version, thus keeping the database as current as possible.
Other ways to modify the Cards Realm website
We always reply to emails to those who send us at staff@cardsrealm.com. You can also send it here on the site at
contact us
. Finally, one more tip, the exclamation mark (⚠️) can also be used on the site to send feedback anonymously. These symbols appear on almost every page, abuse it and use it to let us know something you'd like to change!