Commander Deck Tech: Hinata, Lightning Rod
27/02/22
0 comments
A chaotic deck for those who like Storm and get some good laughs off the table.

translated by Romeu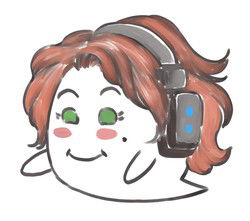 revised by Tabata Marques
Edit Article
Hello Cards Realm readers.
Kamigawa: Neon Dynasty
has been a set that has been surprising me in many ways. Lore, mechanics, flavor and especially the quality and diversity of legendary creatures. Neon Dynasty has brought us some interesting options for new commanders, either with the core set or with the parallel line of
Commander
. This excitement over what's new has logically translated into new decks being built — or not so new. In today's article, I bring you another authorial deck, created from an old and recycled idea developed a few years ago, but which has been revitalized and raised to the 5th power today thanks to Kamigawa. I present to you the deck
Hinata Lightning Rod
!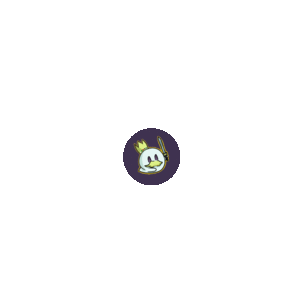 History and Concept
For those who don't know, a lightning rod is a rod-shaped metal device placed at a high point, usually the top of a building, to literally attract and neutralize lightning. They are used in cities to protect buildings from unwanted electrical discharges. In the context of our deck then, a
Lightning Rod
would be a permanent made to be targeted by spells. Some — such as
Spellskite
,
Standard Bearer
and
Coalition Flag
— will compulsorily "pull" targets towards them, serving as control pieces against one-off interactions from your opponents. Others — like
Livewire Lash
,
Triton Fortune Hunter
,
Sage of Hours
— will do it more subtly, generating beneficial effects when they are targeted, causing you to target them at will. There are also ones like
Kira, Great Glass-Spinner
,
Fey Steed
,
Rayne, Academy Chancellor
,
Feather, the Redeemed
,
Zada, Hedron Grinder
and the
Orvar, the All-Form
that aren't exactly Lightning Rods, but complement them in that they give your permanents some protection or greater utility when they become the target of effects, whether beneficial or not.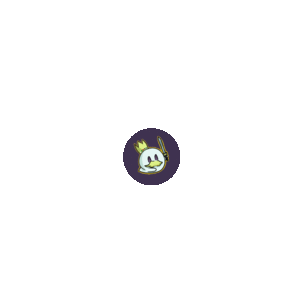 This lightning rod concept came to my mind around 2014 when I got my copy of
Spellskite
and started working on building a Control deck based on
target redirection
. At the time, we had recently passed the
Theros
block, and several creatures with the
heroic
ability —
Anax and Cymede
,
Artisan of Forms
and
Battlefield Thaumaturge
— were fresh in memory. So, I thought I'd build a deck that somehow works with these triggers when you target things. I was a huge fan of
Grip of Chaos
and I wanted to find a home for mine. At the same time, I had in my collection cards like
Standard Bearer
,
Rayne, Academy Chancellor
and
Kira, Great Glass-Spinner
that also reinforced this idea. So I thought, "If I could redirect the same spell's target more than once, I could create some interesting redundancies."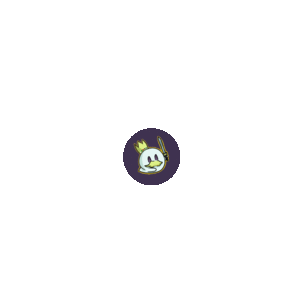 After doing some research I decided that the best color identity for the deck was Jeskai (white, blue and red), so I closed the first version of the list with
Narset, Enlightened Master
as commander. After the first tests, I realized that the initial idea turned out to be too difficult to execute. First, because there weren't so many target redirection effects that could emulate what
Grip of Chaos
did (and the red enchantment ended up becoming one of the main cards in the deck). Second, because, in general, there weren't many Lightning Rods good enough to give the deck the volume it needed. Over time, the commander took on an increasingly prominent role, and I ended up entirely changing the deck's theme to a Jeskai Enchantments deck. The lightning rod idea then went into the drawer.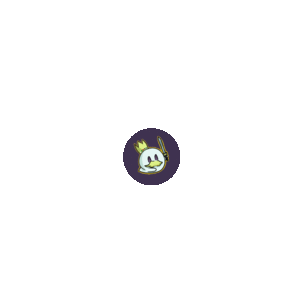 Several years later, it would be revived with the emergence of a new-old friend straight from
Guilds of Ravnica
:
Niv-Mizzet, Parun
. The desire to use the then new version of the dragon as a commander made me dig up the Lightning Rod theme, but this time integrate it into a Spellslinger/Storm strategy. The reason was quite simple: using
Grip of Chaos
(the signature card of the Lightning Rod theme) along with
Possibility Storm
,
Eye of the Storm
and
Thousand-Year Storm
in the same deck where everything made sense.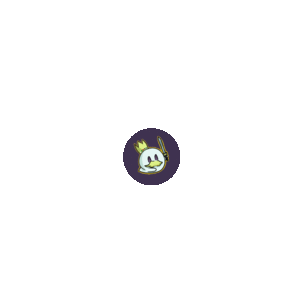 This mix proved to be very successful, as cards with
Storm
— especially
Grapeshot
,
Scattershot
and
Ground Rift
— spawned multiple copies that could select multiple targets, producing great redundancy for Lightning Rods like
Livewire Lash
,
Willbreaker
and
Dismiss into Dream
. The enchantment package also proved to be very effective in imposing passive control on the game, making matches chaotic and hilarious. Finally, the commander alone has a lot of individual power, serving alone as a bomb, draw engine, interaction, and even combo piece with
Curiosity
.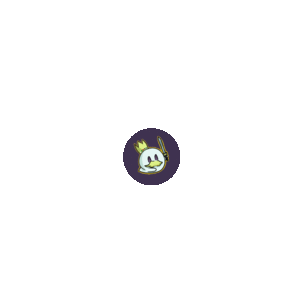 However, while the Niv-Mizzet was good and served the Storm's purpose well, it didn't care much about the Lightning Rod issue, other than that it didn't give access to white either. White is a very relevant color for this archetype. With it many really useful pieces can be used:
Feather, the Redeemed
,
Unsettled Mariner
,
Standard Bearer
,
Coalition Flag
, and various other utility cards like removals and guardians of enchantment. All of these "problems" have recently been resolved with the advent of
Kamigawa: Neon Dynasty
.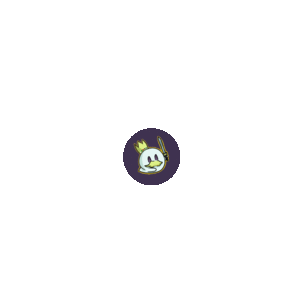 Hinata, Dawn-Crowned
seems to be the ultimate commander for a Lightning Rod deck. She has the proper colors and an ability that generates the perfect asymmetry to make it easy for her to designate targets and make it harder for opponents to interact. All this in the compact form of a 4/4 with two evasions for 4 mana. It's like it was made especially for that.
Deck Functions
The current version under Hinata's command is a Control deck, with elements of Chaos and Storm, but without the Spellslinger orientation that the previous version with Niv-Mizzet had. Simply put, your game plan is to disrupt the table asymmetrically, preventing your opponents from casting spells while you play normally. Here are its main tactics and features:
Lightning Rod: The Perfect Targets
As stated earlier, Lightning Rods are the foundation of deck permanents, and the true catalysts of the game plan. Collectively, the purpose of these cards is to simply serve as targets for the deck's instants and sorcery spells, which for the most part are capable of targeting multiple targets at once. This generates redundancy and recurrence for most of its functional effects (latent in these creatures' triggered abilities). Individually, each Lightning Rod performs a distinct ordinary function.
Triton Fortune Hunter
,
Rayne, Academy Chancellor
,
Fey Steed
and
Swans of Bryn Argoll
are the main recurring purchases for the deck (along with
Archmage Emeritus
that isn't exactly a Lightning Rod);
Feather, the Redeemed
is a recursion;
Livewire Lash
,
Willbreaker
and
Dismiss into Dream
are great interactions;
Mirrorwing Dragon
is a stormer; while
Artisan of Forms
and
Orvar, the All-Form
are versatile resources that adapt to the need of the moment.
But the Lightning Rods that are perhaps most important are the ones that protect your creatures. Specifically
Standard Bearer
,
Spellskite
,
Coalition Flag
,
Unsettled Mariner
and
Kira, Great Glass-Spinner
. These cards protect your other creatures from the unwanted target of harmful effects, including the deck's own spells (as you'll see below). Cards like these, in addition to of course
Grip of Chaos
and the commander herself, guarantee the resilience of your table against occasional removals. So spells that don't target are one of the Achilles Heels of this deck, so some slots have been reserved to deal with this type of threat (
Paradoxical Outcome
,
Disorder in the Court
and
March of Swirling Mist
).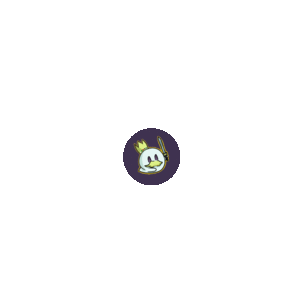 Finally, we have
Nivmagus Elemental
, a curious and seemingly unassuming card, but which has a particular utility in the deck. It has the unique ability to "swallow" any spell you own that is on the stack to make itself stronger, although eventually this ends up nullifying the spell's effects. We'll see later on that many of the instants and sorcery spells we have in the deck only serve to trigger Lightning Rods' abilities, and may not generate any other such relevant effects. Some of them — like
Ground Rift
— have
Storm
, and can be copied. Once these spells have already designated their targets and triggered the relevant abilities, they can serve one last purpose without needing to resolve, leaving the Nivmagus giant and helping it become a true threat.
Chaos Storms: Control by Randomness
This pack is made up of the sextet of enchantments/artifacts responsible for spreading absolute chaos on the table. They are signature cards in many other Chaos/Storm decks for basically the same reasons, but here they are good for other particular factors as well. The first and perhaps the most important of these is
Grip of Chaos
, which acts as the most definitive of the Lightning Rods. With it in play, no one else has control over the targets they designate. In fact, there will be circumstances where a person will be able to choose their targets normally, as the enchantment does not work with effects that give more than one target. This small loophole will be explored in this deck, as I'll explain later. But the most interesting thing about Grip of Chaos is that the original target of any effect must still be chosen normally before the enchantment's random factor kicks in. This means that if you want to play a
Path to Exile
, for example, you still have to pick a legal target before putting the spell on the stack, and only then will the target be randomly re-selected from among the creatures on the table. You can, for example, target your
Triton Fortune Hunter
(triggering its
heroic
ability) and then it will be randomized. If it's any other opponent's creature, good; if it's yours, be patient. This same logic holds true for many interactions in the deck. What matters is that Grip of Chaos is not only an irritating piece of control against your opponents, but also a resource that you can exhaustively exploit, as it turns absolutely everything into a Lightning Rod.
Cast-Controllers
Moving on, we have the Cast-Controllers duo.
Possibility Storm
, the main one, makes no one sure exactly what they're casting... A form of disruption similar to what we have with Grip of Chaos, only affecting the cast itself, instead of just the targets. While it is in play, most players will lose the ability to plan long or medium term plays and will be left to chance.
Knowledge Pool
exerts a similar influence, although it has a lesser degree of randomness, as the
imprinted
cards that can be chosen are revealed. Both effects are annoying and exert good board control. The good thing for us is that, similar to what happens with Grip of Chaos, spells cast from the hand which target will still do so, even if they don't resolve later. These two enchantments also cause every spell cast from the hand to trigger the casting of a second spell shortly afterward, doubling the volume of spells cast in the turn and eventually fueling Storm's effects.
Stormers
Finally, we have our Stormers - which basically act as deck boosters (in addition to making Nivmagus Elemental happy).
Eye of the Storm
is the main card in this role. Just read its text to understand the chaotic atmosphere it can create in a game. The great thing about this card is that the spells copied by it are cast, which means they enter Storm's count in one turn. This makes this enchantment one of the most definitive pieces in any Storm deck; however, here it can also be quite dangerous, as it makes
your spells
(which are generally made to circumvent the difficulties imposed by other enchantments) available to your opponents as well. For this reason, both the commander and the lightning rods that protect your creatures from targets are critical. Additionally, certain spells — such as sweepers — are especially catastrophic if exiled with Eye of the Storm, as they can end your game quickly. So, this enchantment should be used with caution (or not, if you just want to see the world burn). Our other card is obviously
Thousand-Year Storm
, being self-explanatory. Where there's a Storm deck, there's this enchantment, and it couldn't be missing here either.
Multiple Targets
As I explained earlier, spells that target more than one target are the focus in a Lightning Arrest deck. Cards like
Aurelia's Fury
,
Electrolyze
,
Pyrokinesis
,
Magma Opus
, among others, not only let you trigger more than one of your own creatures, but also interact with other creatures simultaneously, as well as escaping the random effect of a Grip of Chaos. This was already true before Hinata appeared. Now that we have a commander who reduces the cost of spells by 1 for each target it hits, it just makes things even more convenient. Certain X-cost spells such as
Dance of the Manse
,
March of Swirling Mist
,
Disorder in the Court
,
Curse of the Swine
and
Heliod's Intervention
work as true global effects if the Commander is in play.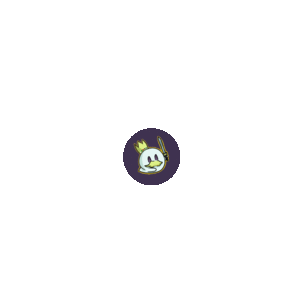 In the deck's context, cards with
Storm
also fit in here, as do
Chain of Vapor
and
Chain of Plasma
in some cases. When these cards generate copies of themselves, they are capable of targeting the same creature or several creatures multiple times, according to convenience. This deck is not intended to use Storm as a wincondition, although logically in some cases this can happen, especially with
Temporal Fissure
,
Ral, Storm Conduit
,
Veyran, Voice of Duality
, or a
Livewire Lash
equipped.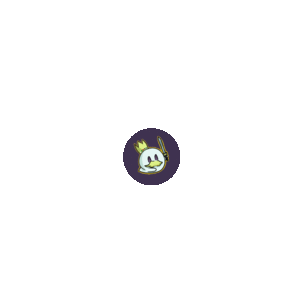 Other Synergies and Interactions
Combos aren't exactly this deck's focus, but it's well-equipped with interesting synergies. In addition to those already mentioned, the most expressive ones found in this version with Hinata include:
Kira, Great Glass-Spinner
+
Guile
= An interaction designed to lessen the drawback that Kira imposes on the game itself at times. Other than that, Guile is of little use in the deck other than being a bomb, since there aren't that many other counterspells here.
Swans of Bryn Argoll
+ Any damage spell = Direct damage spells (especially those capable of splitting into multiple targets, such as
Pyrokinesis
) are heavily used here. In many cases, using them on our own creatures is a valid strategy to trigger some Lightning Rods. It was with this in mind that Swans received their slot in the deck. It can easily take any damage and still give you draws as a reward.
Swans of Bryn Argoll
+
Chain of Plasma
= The only proper "combo" in the deck.
Chain of Vapor
+ Artifact Lands +
Dance of the Manse
= It's not exactly such a relevant interaction, but the presence of these cards in the deck is what justifies the inclusion of the artifact lands (
Ancient Den
,
Seat of the Synod
and
Great Furnace
).
Everdream
+ Any spell with Storm= Turn any Storm spell into an insane card-drawing machine.
Narset, Enlightened Master
= Since most of the nonlands in the deck are non-creatures as well, Narset ends up being a powerful accelerator for our game plan. Her hexproof* also helps her defend herself against harmful interactions.
Pros and Cons
If I could name one quality for this list, I'd say
Hinata Lightning Rod
manages to be fun even as a control deck (which in itself is pretty paradoxical). It's capable of getting many laughs out of the table, especially if you can successfully establish the Chaos setup. Still, it doesn't lose its purpose in the game to the point of ceasing to be a serious deck. Regarding gameplay, I find the deck a bit complex and difficult. Like most Storm decks, it requires some mastery and knowledge of stack usage and how priority passes work. In the hands of an inpatient player or someone who prefers a less tense game, it can seem extremely slow and ineffective, as most of its cards are made to work within very specific synergies and will do little or nothing on their own. Finally, it's a deck made to meet a very specific demand and that somehow pushes the bar to bring a completely experimental strategy theme to life. If you like more traditional Storm decks, this is definitely not the choice for you. I consider the deck balanced for tables with Power Level 6 or 7 at most.
Conclusion
I hope you enjoyed my version for Hinata, Dawn-Crowned. This deck brought me and continues to bring me a lot of joy, and I hope you had fun with this Deck Tech as well. Thanks for reading and good games! Any questions, suggestions or criticism, I'm available in the comments!