As Explorer will eventually become Pioneer, it's only natural to look at the results of the neighboring format to assess how it has been adapting and what we can expect in Magic Arena in the coming weeks.
One strategy that has recently appeared in Leagues and Challenges is something players have been looking to make work for the past few years — Gruul Transmogrify, or Gruul Lukka!
What is Gruul Transmogrify?
Last year, I wrote about Modern's Gruul Lukka
, where its strategy consisted of 3-mana creatures that, after being "transformed" with Lukka, Coppercoat Outcast, would bring Emrakul, the Aeons Torn onto the battlefield.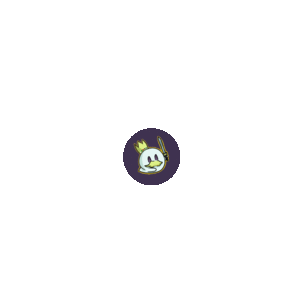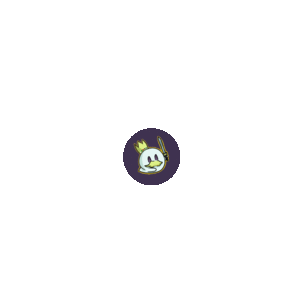 In Pioneer, there's nothing that hits the insta-win button like Emrakul does, and while there are other options like Ulamog, the Ceaseless Hunger or Emrakul, the Promised End, none of them evoke the same urgency as the original version of the most powerful among the Eldrazi titans, so an adaptation is necessary, and the release of Transmogrify in the second half of last year backed up by the existence of more token producers that also generate mana make it possible speed things up and put your bomb into the battlefield on turn 3.
The bomb chosen for this case is one that we can also cast directly from the hand without so much difficulty if the game goes on, Titan of Industry, which despite not winning the game on its own and having a lower threat potential than that of an Eldrazi titan, offers 11 power on the board and an additional effect of your choice, including the ability to protect itself from a removal.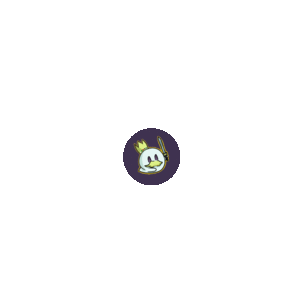 To complement this strategy, the deck has a go-wide plan with Nissa, Voice of Zendikar and tokens created by Esika's Chariot and Fable of the Mirror-Breaker, creating an unbeatable snowball effect that allows the player to extend the match and not automatically lose by having its combo disrupted or dealt with.
Unfortunately, we still don't have access to Nissa, Voice of Zendikar and some options that would be present in the list, in addition to also dealing with a different Metagame than the one found in Pioneer, so we need to adapt it to Explorer.
The Decklist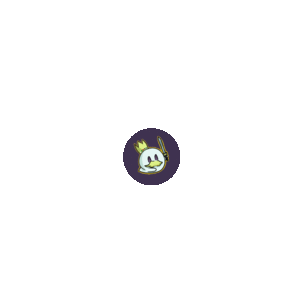 Without Nissa, Voice of Zendikar, we have some serious problems in establishing a good working strategy with our tokens, and while we manage to win games with Esika's Chariot and Fable of the Mirror-Breaker, there is a notable absence of payoffs that fit the requirements: cost between three and four mana, not being a creature, and being in Gruul colors.
My first option, therefore, was to double down on the "go big" plan with more Transmogrify enablers and more ways to generate mana. But this idea didn't complement our proposal in the face of disruptive effects such as counterspells and removals and haven't offered a good clock while making our topdeck much worse, significantly delaying our game while the opponent calmly proceeded with theirs - that is, the idea of ​​going all-in for the combo made our strategy worse.
So, I chose the interactive plan, adding more removals and more copies of Chandra, Torch of Defiance to keep resources spinning and speed up Titan of Industry, since one Chandra for four mana can ramp up to seven mana the next turn, making it possible to keep us in a fair game and trade resources to put us ahead when our main wincondition enters the battlefield.
Maindeck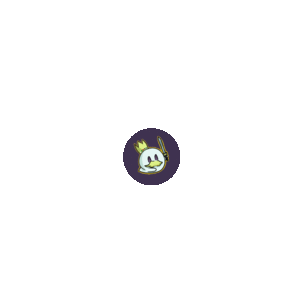 Our main combo pieces, with Lukka, Coppercoat Outcast functioning as copies 5 and 6 of Transmogrify, as well as making it possible to bring up to two Titan of Industry on his own, as you can exile the token created by the first titan to fetch the second.
Transmogrify might be less useful than Lukka in the long run, but its capacity to place a bomb on the battlefield from turn 3 onwards and then force the opponent to respond or lose the game, is overwhelming.
Titan of Industry might not win the game on its own, but it offers an immediate impact and takes a lot of work to answer, as it will always force a 2-for-1, or even 3-for-1 trade.
One of the questions that crossed my mind is why not run Ulamog, the Ceaseless Hunger, and although I believe that there are situations where he is a more threatening option, like against Rakdos Midrange, for example, he is easily answered by The Wandering Emperor and requires at least three turns to end the game against chump blocks.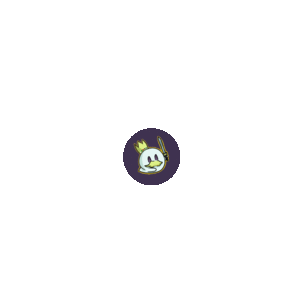 Our enablers and targets for Transmogrify.
Both Careful Cultivation and Courier's Briefcase allows us to cast Transmogrify, Esika's Chariot and Chandra on turn 3, so neither is entirely useless in the early game and our main plays in the first turns involve the possibility of having at least one copy of them in the starting hand.
Fable of the Mirror-Breaker is a staple and here it does everything we need: creates tokens, ramps, allows us to recycle useless cards and Reflections of Kiki-Jiki has an absurd interaction with Titan of Industry, by creating copies of it and reusing its ETB effects to outvalue the opponent.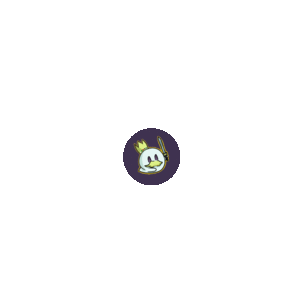 Our "Plan B" involves permanents that generate high levels of card advantage, with Esika's Chariot, which alone dominates the game if left unanswered, and Chandra, Torch of Defiance helping us to deal with creatures, establish a long-term clock, speed up mana, and have more options over the course of turns.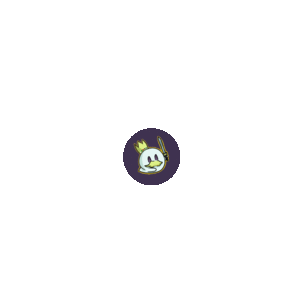 As speeding up our plan makes us too passive against interactive archetypes and makes our topdeck worse, I chose to improve our interactions package, increasing the amount of removals.
I tried to diversify them to suit the different occasions I encountered while testing my list, but prioritizing flexibility in dealing with more than one permanent type and/or having more than one function in a single slot:
Abrade helps deal with Grafdigger's Cage and other problematic artifacts, while managing to kill most creatures in the format these days. Cathartic Pyre deals with creatures and Planeswalkers while also recycling our hand and removing bad topdecks.
Strangle and Voltage Surge deal with creatures and Planeswalkers for just one mana, and the tokens created by Fable of the Mirror-Breaker allow us to amplify the damage of Neon Dynasty's instant.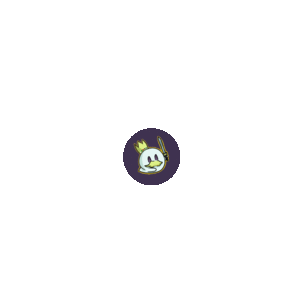 To build our manabase, we have the best duals available, which allow us to have lands untapped at the right time without difficulties.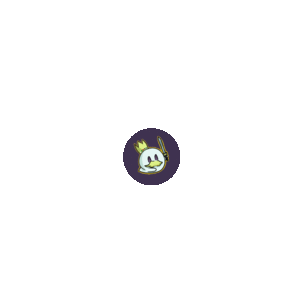 In addition to several lands that have additional effects, such as the manlands from Adventures in the Forgotten Realms and the Channel Lands from Neon Dynasty, increasing our versatility and means of dealing with the varied situations we find in the competitive scenario.
Among them, I highlight The World Tree, present to turn Courier's Briefcase into a powerful extra draw source on longer matchups.
Sideboard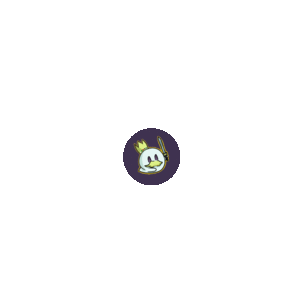 Given that our main wincondition is an Elemental, and the tokens created by Esika's Chariot are cats, Kaheera, the Orphanguard looks like a great Companion for this deck, granting a target for Transmogrify in the late game while taking a more proactive approach to our creatures while it's on the battlefield.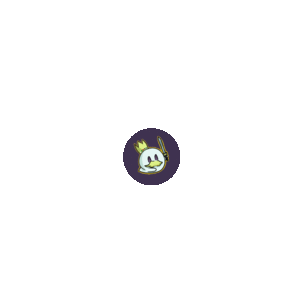 Unfortunately, the combo with Transmogrify is very vulnerable and doesn't win the game on its own against more interactive strategies, and with Rakdos Midrange being the best deck in the format right now, we need threats that demand immediate answers while also improving our topdeck, so we can play over them and win by accumulating more resources than they can handle.
Arlinn, the Pack's Hope was originally on the maindeck, but switched slots with Abrade when I realized how overloaded my turn 4 was and how it didn't contribute much to our strategy in Game 1. It works like Esika's Chariot 5 and 6 when we need to, in addition to punishing draw-go strategies and making us cast our other creatures in Instant-Speed.
Elder Gargaroth accumulates resources and improves our position with each turn it is on the battlefield, forcing our opponent to deal with it immediately. It also creates Beast tokens, which grow larger in the presence of Kaheera, the Orphanguard.
Finally, maybe I should include an Elder Gargaroth playset, but I wanted something that would punish the opponent for their removals while also being a clock, and Cavalier of Thorns fits perfectly into that category.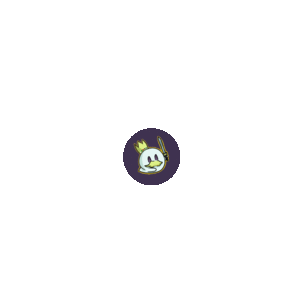 Our anti-control package.
Chandra, Awakened Inferno is the terror of any archetype that stretches the game too far and isn't very proactive, while also working incredibly well against the current Midranges, where she's a sweeper, spot removal, and wincondition all on a single card.
Fry helps to deal with Teferi, Hero of Dominaria, The Wandering Emperor and other Planeswalkers, also useful against Spirits and Greasefang, Okiba Boss.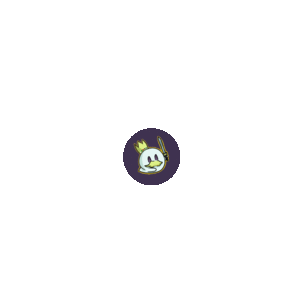 Our anti-graveyards package seeks to answer two archetypes: Greasefang and Izzet Phoenix.
Unlicensed Hearse is the best option against both, as it allows us to exile stuff from the graveyard at Instant-Speed ​​and also works as a wincondition in late-game.
Anger of the Gods is better against Izzet Phoenix to deal with multiple copies of Arclight Phoenix, but can also be used against creature-based Aggro to hold the game before casting our bombs.
Mulligan and Stances
Mulligan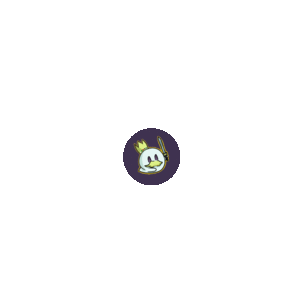 Our ideal hand is the one that allows us to try the combo on turn 3, but also includes pieces to extend the game in case the opponent is always interacting or threatening removal.
In post-sideboard games where we remove the combo, our ideal hand is one where we make impactful plays from turn 3 and 4, whether through mana dorks on turn 2 and Planeswalkers on turn 3, or Fable of the Mirror-Breaker on turn 3 and Planeswalkers on turn 4, with interaction on turn 1 or 2.
Also, some general lines that define my keep or mulligan are:
• Hands with more than one copy of Titan of Industry are a Mulligan.
• Hands with a lot of four-drops and few lands are a Mulligan.
• Hands without the combo, but with several fair pieces are a keep as they allow you to keep the game flowing until you find Transmogrify or have enough mana to cast Titan of Industry.
• Hands with a lot of interaction but no proactive play are a Mulligan because you can't afford to put yourself too far behind.
• Hands with too many mana dorks are a keep if you're not playing against Mono Blue Tempo or something, merely because they will speed up any good topdeck you have, but they're better if you already have a payoff.
Stances
With Gruul Transmogrify, for the most part, you want to be proactive — Cast your dorks in the first few turns and then play the bombs in the next turns, forcing a situation where your opponent always has to outplay you, or play around what you are proposing.
However, as we have a high interaction package, there are certain games, especially against faster decks, where we need to slow the clock on the other side to then establish our own, or use removals to force the opponent to extend and open the opportunity to play Transmogrify.
Tips and Tricks
• Remember that you can activate Channel any time you could cast an Instant, and it's an ability. That is, it is not overridden by traditional counterspells and almost no list is currently running Disallow.
• Titan of Industry only chooses the target to place the shield counter after the ability resolves, so even if the opponent kills it in response, some other creature will gain the counter.
• Don't forget to activate your manlands late-game and remember that they can be targeted for Transmogrify, especially Lair of the Hydra, where you can activate it for X = 1.
• Arlinn's ability puts a +1/+1 counter on any creature that enters the battlefield, regardless of whether it was cast or not. This is extremely synergistic with Esika's Chariot, for example.
• Courier's Briefcase can be stored in the late game to activate its ability if you have six lands and one The World Tree, giving us much more reach in attrition matchups.
• Kaheera, the Orphanguard gives vigilance for Cats, Elementals and Beasts. Take this into account in the possibility the opponent has The Wandering Emperor in their hand.
• Reflections of Kiki-Jiki's ability exiles the copy created by it at the beggining of the next End Step, so you can create a copy in your opponent's End Step (or your own) to keep it on the battlefield during an entire turn.
• Transmogrify exiles creatures. Sometimes it's better to deal with a Graveyard Trespasser than a Kroxa, Titan of Death's Hunger.
Sideboard Guide
Rakdos Midrange
IN: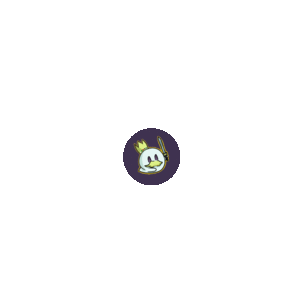 OUT: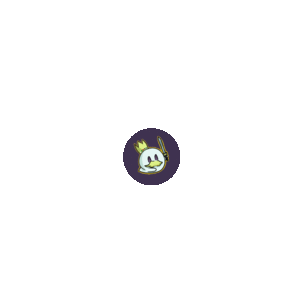 Combos are bad against interactive strategies, especially the ones with Thoughtseize, so we remove our pieces and bet on attrition, where we look to play on top, and establish the advantage with our Planeswalkers and creatures.
In Game 1, we can force a Transmogrify on a token if the opponent chooses to tap out to play a threat, and we should always prioritize creating a token and shield counter on Titan of Industry, or destroying Fable of the Mirror-Breaker if they have any on the battlefield.
Remember that your removals are mostly useful against their creatures, but try to save some for Sorin the Mirthless, as they will usually prioritize creating a token if we manage to keep the board balanced or empty.
In Game 2 and Game 3, we take a full-Midrange stance and must trade efficiently. Don't be afraid if your mana dorks die to removals (and it's a bad choice if the opponent waste anything on them) and try to respond to their creatures whenever possible.
Arlinn will mostly serve as an attack magnet and to produce two tokens, Esika's Chariot can be used as a bait for removals while your large creatures, Elder Gargaroth, Cavalier of Thorns and Titan of Industry, will be the game-winning threats.
Azorius Control
IN: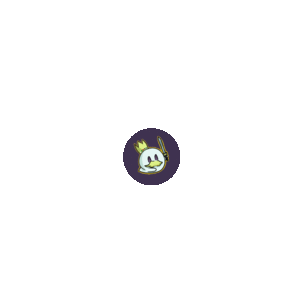 OUT: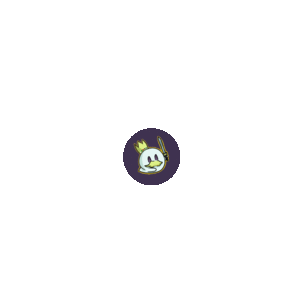 The pre-side game against Azorius Control depends solely on how many opportunities we can open to execute our plan, and how successful we are in providing an efficient late-game with Titan of Industry and Chandra, Torch of Defiance, while Esika's Chariot is commonly used to force a sweeper.
Post-side, we gave up the combo plan again because it is an extremely interactive game, and everything we draw needs to be useful, or it will have no value, putting us too far behind compared to the constant card selection the opponent has.
Your best option to end this match in games 2 and 3 is to force them to answer everything you do, so don't spend your most important resources around a counterspell, always consider which one offers you more or less advantages if it resolves. and try to interpret how the opponent's spells were aligned and what proposal they are expecting from you. Try to force their Aether Gust into less useful threats like Esika's Chariot and Elder Gargaroth to make way for Chandra, Awakened Inferno and Arlinn, the Pack's Hope.
Mono Blue Spirits
IN: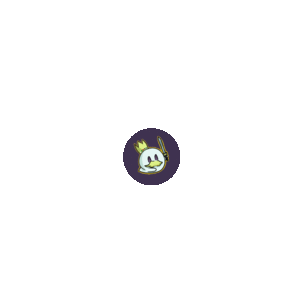 OUT: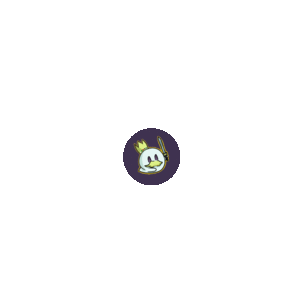 I consider this the worst match for Gruul Transmogrify because Mono Blue Spirits are too efficient with their mana while we are extremely greedy with ours.
Our best route here is to be reactive and try to kill the evasive creatures on the opponent's turn, in an attempt to make room for the combo and put Titan of Industry on the battlefield, and it's not even as effective if it is returned to our hand with Brazen Borrower or Fading Hope.
Post-side, the situation could get worse, depending on how many copies of Aether Gust and Cerulean Drake they have, not counting Spell Pierce and Disdainful Stroke, while our best options are Fry, Anger of the Gods and Chandra, Awakened Inferno as extra removals, plus Elder Gargaroth to hold off attacks and give you extra resources.
This match is so bad that I've often considered linear options like more copies of Fry, Torch Breath, or even Heated Debate (with this one also being useful for dealing with Questing Beast and Graveyard Trespasser), but I consider it infinitely better to improve balanced games than trying to make this one less worse.
Mardu Greasefang
IN: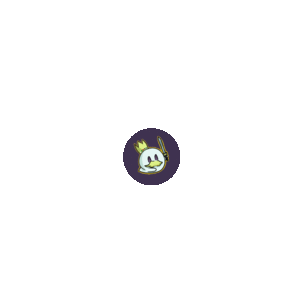 OUT: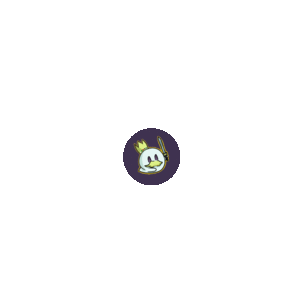 Mardu Greasefang is a good matchup for a few reasons: none of their removal handles Titan of Industry on its own, our creature trades favorably with Angel tokens created by Parhelion II, and we have a total of six removals to deal with Greasefang, Okiba Boss before combat, so it all boils down to placing our bomb in play while preventing the opponent from performing their combo.
Post-Sideboard, we changed only a few cards because we still have the upper hand, as nothing on their sideboard will stop us long enough, whereas Unlicensed Hearse is a huge problem, and Elder Gargaroth prevents them from getting more card advantage than we do.
If the opponent happens to be running Noxious Grasp, it is worth to remove one copy of Transmogrify and one Titan of Industry and adding Cavalier of Thorns, so we don't just rely on Elder Gargaroth, and all our creatures will easily block Angel tokens.
Izzet Phoenix
IN: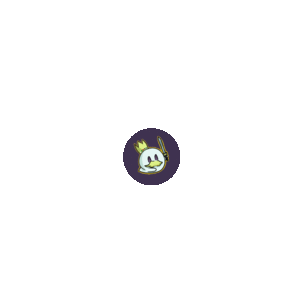 OUT: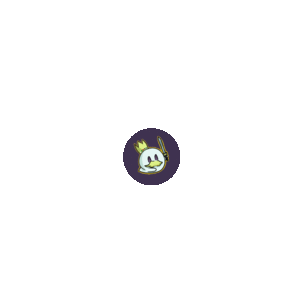 Izzet Phoenix is ​ balanced in Game 1, but where we need to play around removals all the time and often that means extending the game too much, where they can do multiple spells in the same turn and grow Ledger Shredder while reviving Arclight Phoenix.
Going the Midrange route is a useful proposition, and normally, they won't have a good means of holding Esika's Chariot in Game 1, forcing them to stretch out and race, opening up the opportunity to cast Transmogrify , find Titan of Industry and stabilize the game.
Post-Sideboard, due to the amount of cheap removals, we removed our combo and tried to win with large creatures while slowing down their clock. They might take a less proactive route with Aether Gust and that might delay us long enough, but any of our creatures that enter our battlefield will be a problem, especially Elder Gargaroth.
Conclusion
Overall, I think Gruul Transmogrify is fun to play, performs well in Best of 1, where opponents try to be less interactive, but has weaknesses that make it an easy target in Best of 3, often pushing us into following a Midrange-Ramp route that leads me to question how beneficial having this "combo" really is rather than not focusing entirely on fair play with large creatures.
There are times when a Titan of Industry on turn 3 or 4 will lead you to a quick win, but the amount of less relevant pieces needed for this combo makes this archetype vulnerable to high interactions in the Metagame these days, such as targeted discard and low-cost counterspells.
It definitely has a home when the format returns to a cycle where each player is trying to do their own absurd thing, and maybe this turn 3 pseudo "free-win" really justifies going down that route. But I currently feel like I'm using bad cards to make others good, and that's not the path I'd like to take with a combo deck.
That said, I don't take away the merit that playing it is fun and brings some intriguing alternatives and choices for both you and the opponent, and the Oldschool-style fair Midrange plan, with a growing curve and long-term card advantage, makes it attractive to many players.
Thanks for reading!