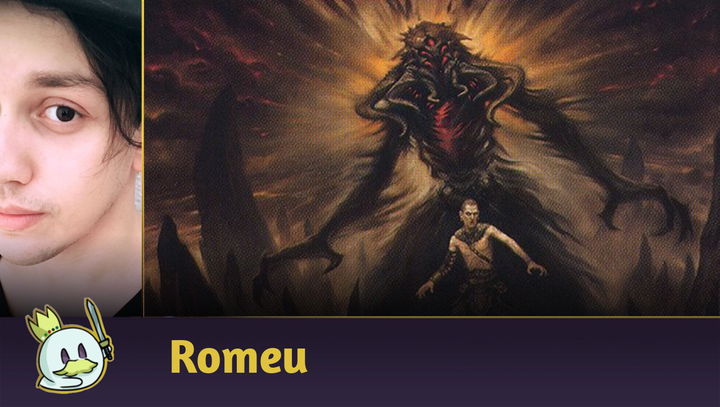 Historic: Rakdos Death's Shadow Deck Tech (Best of One)
08/05/22
0 comments
Temur Battle Rage has arrived at Magic Arena. Could it be the missing piece to bring Death's Shadow to the Historic Metagame?

By Romeu

translated by Romeu

revised by Eduardo Silveira
Edit Article
Ever since it came out in the Historic Anthology 4 bundle, I'm always trying new ideas with
Death's Shadow
- my favorite creature in the entire game - in Magic Arena. Despite not being among the Top Tiers of the format and neither having frequent results in tournaments, playing with
Death's Shadow
always brings a new way to bet on high-risk plays, but with great rewards when you cast one or two 8/8 for one mana on turn 4 and presses the opponent to beat you before you deal sudden lethal damage, and in that objective a particular card released in the Explorer Anthologies maximizes the damage potential you can deal - often to the point of a much-desired combo-kill.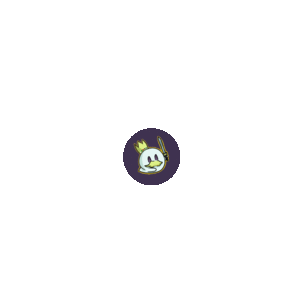 Temur Battle Rage
has been an old acquaintance of
Death's Shadow
players since the card started making results in what became known as
Shadow Zoo
, but it really became known when Jund Shadow became the biggest Modern's competitor in 2017, being compared to
Splinter Twin
in the sense that, alongside the deck's main creature, it could end the game instantly. So, when one of the most iconic pieces of Shadow lists was announced in the Explorer Anthology - and finally getting rid of needing to play with
Invigorated Rampage
- I was pretty excited to have the same explosive plays in Historic as I perform in Modern, but that was short-lived upon discovering that
Monastery Swiftspear
wouldn't be released on the digital platform yet. However, along with other additions from the recently released
Alchemy Horizons
,
Death's Shadow
has gained several elements that could, perhaps, make it a viable option in Historic. And with some spare time on my last weekend, I decided to test a variety of ideas with the card next to
Tarmogoyf
, as well as other builds searching for the most interesting option to build around
Temur Battle Rage
, and despite having a Jund version still being tweaked as the requirements to use
Tarmogoyf
effectively are more demanding in a world without
Mishra's Bauble
and Fetchlands - although Affinity's rise gives us some ease on having four or more card types in the graveyard - I decided to bring a more direct approach today with the proposal to win the game in one or two combats using Fate Reforged's spell,
Rakdos Shadow
.
The Decklist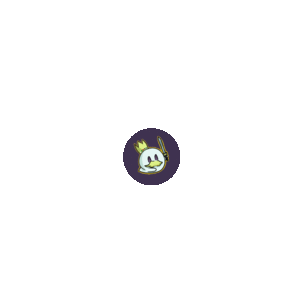 Why Best of One?
Sincerely? Because a Best of Three list requires an entirely different setup and deeper adaptation to the Metagame, rather than the "just go with your plan" proposal, which is much more effective in Best of One games. Historic is changing and adapting to the new Anthologies and now also has an extra complexity thanks to the Alchemy Horizons cards, making it so that I don't have enough information in just one weekend to present a well-rounded Sideboard Guide and a list that meets the needs in relation to the wider Metagame. Finally, I believe that the strategy on this list works much better in a universe without Sideboards than in a world with them, as our Plan A is easy to answer, forcing us to adapt to other games. In that sense, other variants probably play a better role, and I'll be providing a complete Best of Three guide from one of these
Death's Shadow
decks in the future.
The Maindeck
Our game plan here is clear and to the point: use our discards to get information and remove any opposing interactions, cast a threat, draw, or removal on turn 2 and get our life total low enough to start playing multiple copies of
Death's Shadow
or
Scourge of the Skyclaves
that can end the game with
Temur Battle Rage
. We also have two alternative plans that interact well with the deck's centerpieces: cast
Shadowheart, Sharran Cleric
or
Kiln Fiend
on turn 2 and leverage their abilities to set the clock while you lose life with Shocklands and spells.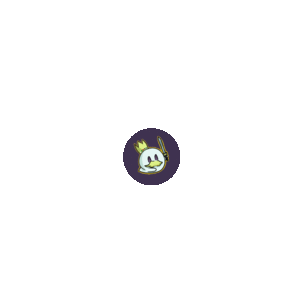 Our core creatures rely mostly on two-drops that interact with our main game plan and offer a respectable clock. There's not much to say about
Death's Shadow
other than it being your main win condition and why you have so many ways to reduce your life total over the course of the game, and the potential to cast it on turn 2 or 3 while removing opponent interactions with
Thoughtseize
or
Mind Spike
are a real possibility on this list.
Scourge of the Skyclaves
works like
Death's Shadow
5 to 8, but requires the opponent to have already lost some life - either with Shock Lands,
Thoughtseize
or with combat damage, which is a huge issue without an efficient one-drop like
Monastery Swiftspear
, but not to the point where I really feel the need to remove some of my creatures to add something like
Dragon's Rage Channeler
or
Bomat Courier
, since that would change the purpose of this variant - so we rely on some damage spells or attacks from our other two-drops to play it early.
Shadowheart, Sharran Cleric
is an Alchemy Horizons option that I've been testing, and its results are promising: a 2/2 with Deathtouch isn't very exciting, and often your first attack will pass through the opponent (important for
Scourge of the Skyclaves
), but its true potential lies in its
Specialize
ability - where you can, anytime you would cast a spell, pay a cost and discard a card of one color, or a land type to turn it into one of its five variants.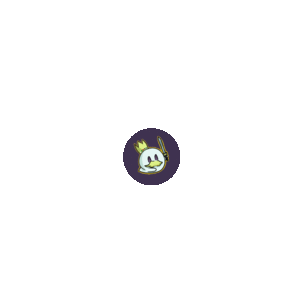 In this list, the priority is to turn it into
Shadowheart, Cleric of War
, where it will deal the same amount of damage to the opponent as the amount of life we ​​lose on our turn, turning our Shocklands and spells into potential damage against our opponent, but we also have utilities for
Shadowheart, Cleric of Order
to increase our board position or
Shadowheart, Cleric of Graves
which has the often needed
Lifelink
in games where you don't have the advantage in the race - and the fact that it conveniently transforms into a 4/4, plus the way Deathtouch interacts with Trample, makes this cleric a threat to be reckoned with.
Kiln Fiend
is present on the list as a removal magnet that offers the potential to deal an absurd amount of damage the next turn if you keep the board empty and/or cast
Temur Battle Rage
. It also offers a combo-kill if the opponent doesn't gain life, and you sequence two spells + Battle Rage, dealing a total of 20 damage.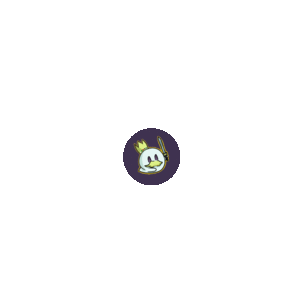 Speaking of spells, we have two exclusively digital cards. Like it or not, Alchemy is part of Historic and its cards are available for players to add.
Painful Bond
is basically a "draw 2" at Instant-Speed ​​that actually benefits Shadow decks more than it affects them, as all spells with a mana value of 3 or less in your hand will perpetually have "when you cast this spell, you lose 1 life" - absurdly accelerating your damage count towards the minimum needed to cast
Death's Shadow
- and is usually your best turn 2 play if you don't have
Kiln Fiend
as all your other creatures benefit from your life loss.
Mind Spike
is a weird mix of
Duress
and
Thoughtseize
that works spectacularly well on this list merely because it offers another way to lose 2 life for just one mana, as well as helping to protect your threats when they come into play. If the Metagame becomes more aggressive and there are more creatures on the board, it is possible to replace it with some removal or
Inquisition of Kozilek
as you will naturally take collateral damage from the opponent's combat phase.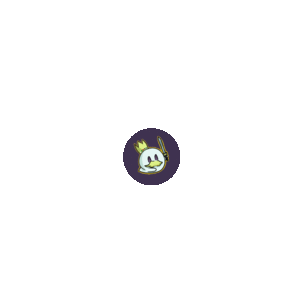 Thoughtseize
is a must-have staple alongside
Death's Shadow
, being our go-to play on turn 1, so we know what we're dealing with and adapt our game plan accordingly, as we don't want to losetoo much life against a Burn or give the opponent too much room to stretch against Control. I prioritized the cheapest possible removals to a list whose goal is mana efficiency and where one of our game plans involves sequencing two spells +
Temur Battle Rage
with
Kiln Fiend
, then
Fatal Push
seems mandatory for the current Best of One Metagame, while
Play with Fire
, despite not dealing with larger creatures, does deal with various problematic creatures like
Seasoned Pyromancer
or
Goblin Chieftain
, while it can also damage the opponent to power up
Scourge of the Skyclaves
, and occasionally deals with troublesome Planeswalkers. Of course, we would like to have
Lightning Bolt
in this slot, but it is banned, so we operate with the best legal replacement.
Kolaghan's Command
has become a necessity to repurpose our threats in longer games (many people are trying to play with Jund or Abzan for
Tarmogoyf
and
Siege Rhino
), but it also gives us a practical and very effective answer to the numerous Affinity variants that have been appearing in the Metagame, and could even consider adding more copies in the Best of Three version.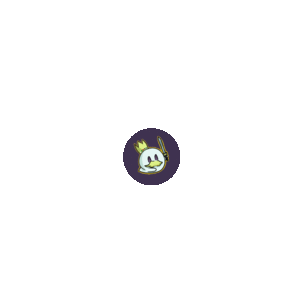 Finding the right number of
Temur Battle Rage
is a challenge because it's pretty much a dead card without your best creatures, making it a bad topdeck. So, you don't want to have four copies, but you also don't want to have too few of them on your list, as you'll
probably
need it to win games, similar to how decks like Mono-Red Aggro or Gruul need
Embercleave
- three was the ideal number, and even made room for the second copy of
Kolaghan's Command
.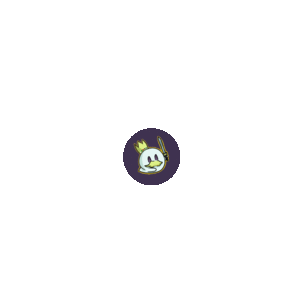 We also count on
Lurrus of the Dream-Den
as our Companion without major concessions to it, and the mere fact of casting it and then bringing back a
Death's Shadow
or
Scourge of the Skyclaves
from your graveyard means that it has already done its job and generated a positive card advantage even if the opponent kills it with a removal. Lurrus also has Lifelink, needed in games against more aggressive archetypes to hold them for a turn or two.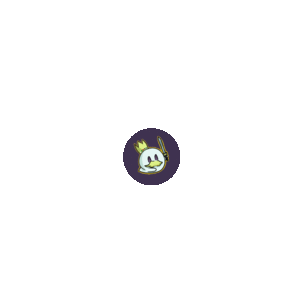 We have a total of ten Shock Lands and four Spell Lands that deal damage to you when they come into play, and you can increase the number if you deem necessary, but I believe the base of this list already have enough sources, and it's best to avoid the luxury of always taking damage to have untapped lands in crucial turns. Among the complementary Shock Lands, I opted for the ones with the Plains type to turn Shadowheart into
Shadowheart, Cleric of Order
with some consistency, as I consider it the second most useful version out of the five available options. It is important to note that
Agadeem's Awakening
and
Shatterskull Smashing
are also late-game spells, which can be used as recursion and removal, respectively. We also have two copies of basic lands to respect
Field of Ruin
and the like.
Mulligan and Game Stance
Mulligan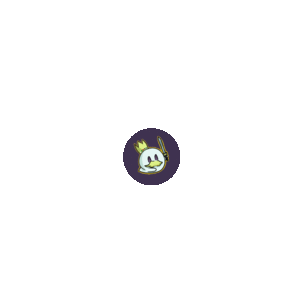 The ideal hand is one that allows us to be disruptive for the first few turns, while being able to cast a
Death's Shadow
or other threat from turn 2 or 3, accompanied by a removal or
Temur Battle Rage
. With the above hand, for example, you have a potential of 7 damage in the first 2 turns, plus at least 3 more damage in the next turn with Shockland +
Painful Bond
+
Death's Shadow
. If your opponent attacked you at least once, that means your Shadow will be a 4/4 or higher, if they didn't attack you, your
Death's Shadow
will be a 3/3 on turn 3 and easily grow bigger on the following turns. A hand with
Kiln Fiend
works the same, but I hardly recommend it without a removal or
Temur Battle Rage
, and preferably another creature, so it can serve as a removal magnet. The only creature I don't recommend keeping on this pattern is
Scourge of the Skyclaves
because you need the opponent to lose life for it to be useful - and for that, you bet they'll use Shocklands and play them untapped. In case you're wrong, it will take time, or you'll need some other creature and/or
Play with Fire
to then cast it. Avoid reactive hands, which don't pose a threat, or don't deal the amount of damage needed for your creatures to matter unless there is some indication that the opponent is playing against an Aggo deck.
Posture
As mentioned earlier, your goal with this version is to cast your threats and hit the "free-win" button with
Temur Battle Rage
- for that, your stance should be mostly that of the beatdown throughout the games. - but you can adapt to be the control if the opponent's deck is faster and more aggressive than yours, as is often the case with Affinity or Mono Red Aggro. Because it is a high-risk and high reward strategy, it is not so easy to master and understand when you should take an action or not due to the possibility of losing on the next turn, and there is no problem if you initially lose the timing of your plays, or bet on a bolder stance on the possibility that your opponent won't be able to deal the last points of damage to you on the next turn.
Tips and Tricks
> Spell Lands are a double-edged sword since they are easy targets for
Thoughtseize
and
Inquisition of Kozilek
, avoid keeping hands that only have them as starting lands and always prioritize
Agadeem's Awakening
over a Shock Land in the first few turns - you will almost never have the opportunity to cast it with an X greater than 1 unless the game stretches too far, just the opposite of our game plan. > Sometimes it's worth letting the opponent attack us for a turn or two to speed up casting
Death's Shadow
or enable the combo-kill with
Temur Battle Rage
, but it's necessary to evaluate how the opponent may be playing around with that possibility to decide when and how to block. > Remember that the power and toughness of
Death's Shadow
and
Scourge of the Skyclaves
are calculated with
State-Based Actions
. That is, if you block a 4/4 creature with a 3/3 Death's Shadow, but take 2 damage from another creature, it will remain on the battlefield at the end of combat since it will be a 5/5 with 3 damage. > Still on the occasion above, it is possible to target yourself with
Play with Fire
to save
Death's Shadow
from lethal damage and create an unexpected combat trick, keeping it on the battlefield while killing the opponent's creature. > Whenever you calculate the total damage you can deal this turn and/or receive the next turn, remember to consider the 1 damage that
Shadowheart, Sharran Cleric
deals to both players at the End Step . >
Painful Bond
stacks among the cards in your hand for each one you cast. I always recommend spending the most important resources that have this damage enclosure before casting the next one as paying 2 life to cast your spells stacks up too quickly. At the same time, stacking these enclosures can be the ticket to lethal damage in the same turn, if you have enough mana. > This list has a variety of free-wins button with
Temur Battle Rage
so it's very easy to lose count of the amount of damage you can do with it. So do the math well before declaring an attack so you don't miss the timing of a victory out of fear. > There are some micro-interactions you can do at the start of turns:
Play with Fire
can be cast on your Upkeep against your opponent to give you a Scry 1, and if your opponent's hand is empty, you can use
Kolaghan's Command
on their draw step to force them to discard what they just drew, unless they can respond by casting it at Instant-Speed.
Alternate Card Choices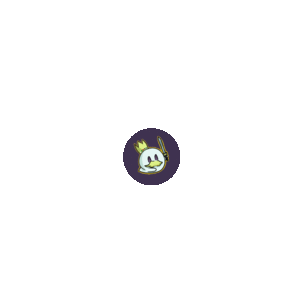 Before the release of
Temur Battle Rage
, I had a Delirium package to run
Dragon's Rage Channeler
and
Unholy Heat
, including
Bomat Courier
as an extra card advantage engine which provided the first turn clock and made it easier to cast
Scourge of the Skyclaves
. This version is still valid, but less effective compared to
Temur Battle Rage
, and I haven't updated it since the last Anthologies came out. I believe this would be an ideal home for a Jund version with
Tarmogoyf
.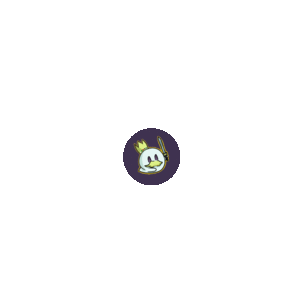 I believe the list already has too much life loss to want
Infernal Grasp
, but I can imagine situations where I trade
Mind Spike
for it, or for
Bloodchief's Thirst
to deal with more low-cost threats.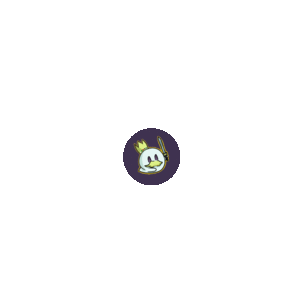 I suppose
Kroxa, Titan of Death's Hunger
could be an important inclusion if you consider
Kiln Fiend
too fragile and prioritize attrition matchups. But with the Best of One scenario commonly being a race between who deals the most damage first and where it's not uncommon for games to be less interactive, I've been prioritizing the potential 20 damage on turn 4.
Matchup Analysis
Good Matchups
Control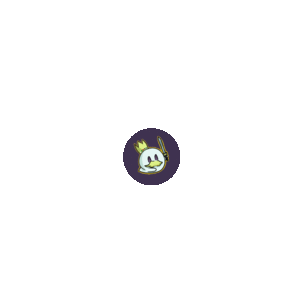 Most Control decks don't have the resources needed to remain stable against a fast-killing archetype with a total of eight discards and several creatures that deals absurd amount of damage quickly, in addition to card advantage with
Lurrus of the Dream-Den
and
Kolaghan's Command
. Your focus with
Thoughtseize
and
Mind Spike
should mostly be cheap removals, counterspells or Planeswalkers that interacts with the board, like
The Wandering Emperor
, preferably accompanied by a threat the next turn to establish the clock. Its advantage in these games is that you don't have to worry so much about your life total, but also that you don't get it so low to the point a
The Wandering Emperor
or a
Shark Typhoon
cycling are enough to deal lethal damage.
Goblins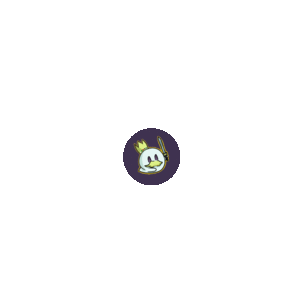 Goblins can't build enough pressure against you if they don't have two key cards:
Muxus, Goblin Grandee
or
Krenko, Mob Boss
, and it requires a lot of setup to find and cast both, while
Thoughtseize
ruins their hopes if they have a copy in their starting hand. This buys us enough time to prepare our game and force them into a defensive position if we deal with accelerators with our removals, so prioritize dealing with
Skirk Prospector
and
Goblin Warchief
to prevent them from casting Muxus too soon.
Combos and Big Mana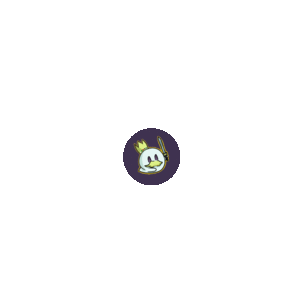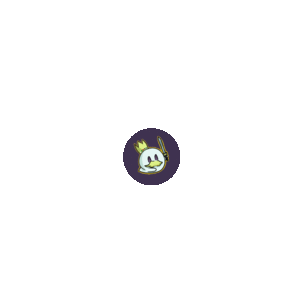 Virtually any combo in the format suffers with a discard + clock sequence, and they all have severe problems digging deeper for their interactions in a few turns. The same is true for Big Mana decks: they need specific payoffs and engines to operate, and we can delay the ramp with
Mind Spike
while removing the payoffs with
Thoughtseize
- the problem is if we draw the wrong part and get stuck with
Fatal Push
and
Play with Fire
.
Balanced Matchups
Auras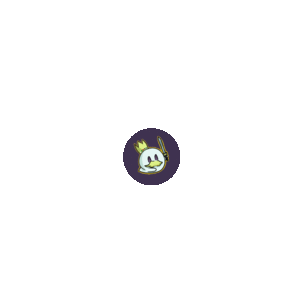 Our game against Auras depends a bit on timing and who starts first: on the play, we have the advantage of a turn 1 discard removing an important piece and allowing us to prepare to deal with creatures as they present themselves. On the draw, we have to rely on the possibility that they don't have a
Selfless Savior
, or any other way to protect their creatures on turn 1, but we also can't spend a discard on something so trivial, and we need to focus on payoffs or really impactful auras like
Staggering Insight
or
All That Glitters
.
Burn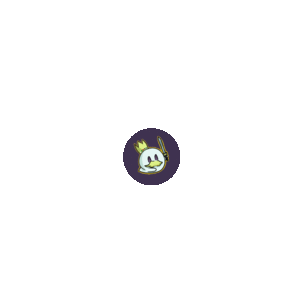 At first, I thought the match against Mono Red Burn would be pretty bad for Rakdos Shadow as it always was in the Delirium version, but
Temur Battle Rage
made it much more tangible when you adapt. However, this is a game where you rely a bit on luck as you don't have the information that the opponent is playing Burn: if you keep a hand with plenty of discards, you will most likely lose the game, but if there is any board interaction or a combination of
Death's Shadow
and
Temur Battle Rage
in your starting hand, there is a possibility that you can turn the game in your favor with a combo -kill. Another card that makes a big difference in this game is
Shadowheart, Sharran Cleric
, since it's not uncommon for you to be able to Specialize it on turn 3 and turn it into a 4/4 with Lifelink.
Midrange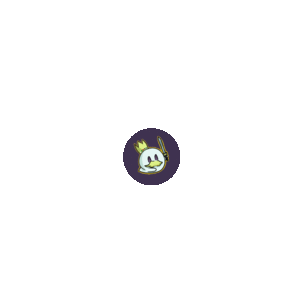 Midrange is not an easy game, but it's not unbeatable either: we have numerous creatures they need to worry about, and enough interaction to deal with their first threats and/or remove the most important interactions before playing our creatures. Normally, this is a game that stretches, but we don't want to stretch too much because they have more card advantage than we do on late-game, but we also have ways to deplete their resources and do our own 2-for-1 trades with
Lurrus of the Dream-Den
and
Kolaghan's Command
. In this game,
Temur Battle Rage
should be used whenever it seems opportune, rather than as a combo-kill, as you will have little opportunity to make a one-hit.
"Go Big" Affinity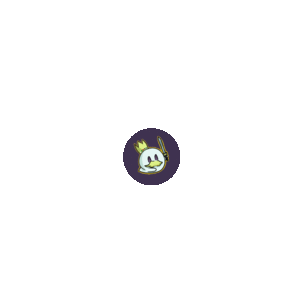 There are currently two categories of Affinity - "go big" is the version with
Karn, Scion of Urza
and more interactions, while "go wide" is the version with multiple one-drops,
Myr Enforcer
and bet exclusively on a quick kill with
All That Glitters
and
Nettlecyst
. I believe that the go big version offers a balanced and fair game mainly due to being slower and less explosive, giving us space and opportunity to establish our game without worrying so much about our life total running out, but we must always be aware of the possibility of a
Nettlecyst
being attached to a creature on the next turn, so always have a removal ready.
Bad Matchups
"Go Wide" Affinity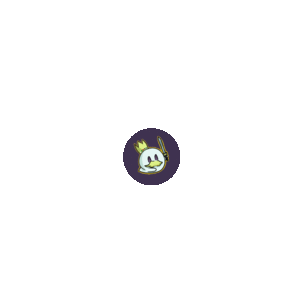 The go wide Affinity is too fast for our deck to hold on long enough and gets a lot of "free damage" because none of its creatures are really worthy of dealing with cheap removals before they become a threat with
All That Glitters
,
Nettlecyst
or
Ensoul Artifact
, not to mention that our math gets significantly worse to do, and they have an infinite number of chump blocks.
Elves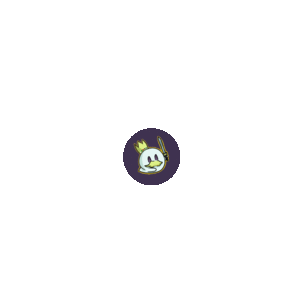 Following the same pattern, Elves can spawn quickly, and our best option is to prevent
Elvish Archdruid
from staying on the board, but that doesn't stop them from accumulating mana dorks and activating
Allosaurus Shepherd
for a one-hit kill. Another issue with our list is that discards are redundant against Elves and do very little to disrupt their game plan.
Removal.deck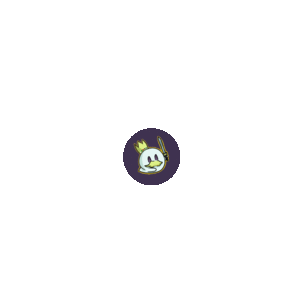 You know those Mono-Black Control who are basically a removal tribal and win the game with
Phyrexian Obliterator
? They're a pretty bad game because our threats need to stay in play for us to win, and they definitely have more answers than we do threats, plus they have a recurring card draw from
Phyrexian Arena
. There is a possibility that we will win this game based on good timing discards and some bad luck from the opponent not coming with as much interaction, but even a
Phyrexian Obliterator
causes a huge headache and basically prevents our attack for multiple turns.
Lifegain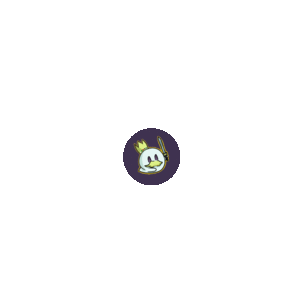 Whether in the traditional version or with Angels, Archetypes focused on Lifegain are our worst match as we bet on speed to win. Honestly, the Selesnya version is so bad that I'd just rather concede than go through the pain of seeing my opponent gain 10+ life in a single turn and invalidate my
Scourge of the Skyclaves
.
Conclusion
Death's Shadow
is one of the most complex creatures to build a list around in Magic: The Gathering, even more so in an environment where we don't have some classic staples that accompany it, like
Street Wraith
and, until recently,
Temur Battle Rage
. However, building a list and playing well with it is extremely rewarding and teaches you a lot about managing the risks you take during a match - especially in the Best of One environment where there are no Sideboards to help you adapt. I recommend it to any player who likes to mix detailed planning with quick, proactive play with the potability to win the game in a single attack with a gigantic creature. Thanks for reading!