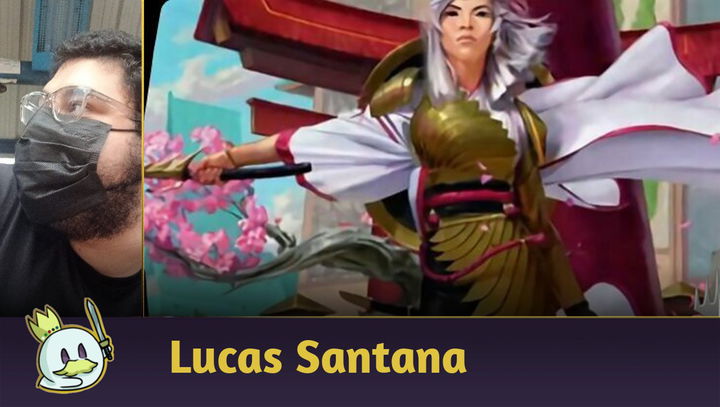 Legacy: Jeskai Control Deck Tech & Sideboard Guide
07/24/22
0 comments
Jeskai Control is one of the most played decks in Legacy. Let's understand its advantages and what leads people to play with and adapt to the current Metagame.

translated by Romeu
Edit Article
UWx Control strategies have always been popular in the most diverse formats for their great consistency and the ease with which the archetype has to resolve adverse situations. Which wouldn't be a lie in Legacy either: the late Miracles was a classic deck that dominated it for a long time, and we still see similar strategies today, like
Jeskai Control
, being a viable option.
Maindeck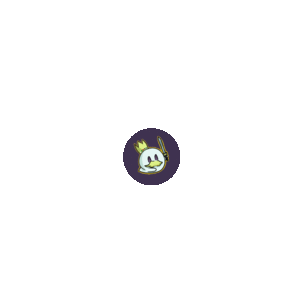 We can see how much the above list is adapted to a specific Metagame. That's the downside of all Control decks: you have to anticipate your meta, so you have the right answers to the proper threats. We see several interesting choices from the player
trunks132
, who went 6-0 in a Challenge.
However, it's critical to pay attention to the Metagame we're playing, and that's why I'll be constantly suggesting options in case you think a particular card from this list doesn't fit your deck.
Mana and Cantrips
As much as they may not seem like it, the two subjects are closely linked. The number of cantrips you have affects the number of lands you run, and here we use 12 cantrips of the highest quality (one of them even a bit dubious), which allows us to play only 21 lands in a Control deck. Compared to other formats, control decks tend to have 24 to 26 lands, but these spells allows us to use these slots better. Another thing we can notice compared to the other formats is the simplicity around the Jeskai manabase. We see in other formats many man lands, castle and the new channel lands. Here we restrict ourselves to the basics, fetch lands and old duals (except for a copy of
Mystic Sanctuary
, which we will talk about later).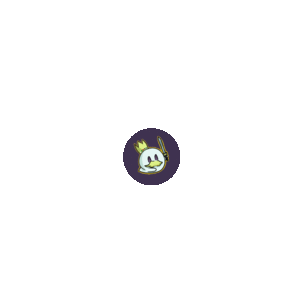 This is due to
respect
for some staples, such as
Wasteland
,
Back to Basics
and
Blood Moon
: giving up the luxury of filling your manabase with non-basics guarantees you security against decks that like to abuse these cards (which in Legacy there are several).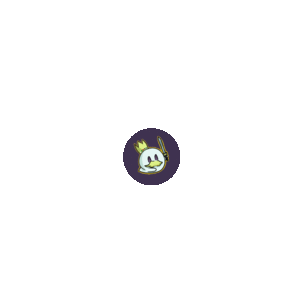 As for
Mystic Sanctuary
, it has a very different role, being a
Snapcaster Mage
"for free" in the late game. The fact that it has the "island" subtype and can be found with
Flooded Strand
and
Scalding Tarn
at the exact moment you would need to replay a spell from your graveyard, or that you would like one
Force of Will
in your hand gives it a space among the many choices we have for utility lands in the format.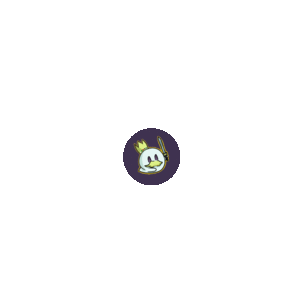 Speaking of cantrips,
Brainstorm
is a format classic, one of the most powerful cards in the game and in our deck as well. Here we have interaction with fetch lands, in addition to being one of the cards that allows the use of
Pyroblast
in the main deck, since we can return it to the deck in match-ups where it would be a dead card.
Ponder
is often a favorite over
Preordain
because it looks at one more card, and we have more shuffle effects.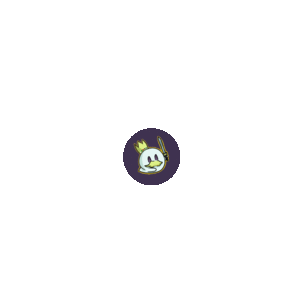 We also have
Expressive Iteration
, which divides opinion. It has become a controversial card, and that's a big part of the reason for running red in this build. Iteration is a great turn 2 play as much as it is a great turn 10 play, being pretty much an improved
Ponder
, and the fact that it's a two mana cantrip that sees competitive play in Legacy is a proof of its power. By the way, it's a good target for
Pyroblast
.
Removals and Counterspells
In this topic, we have divided the function of each of the colors well. The blue plays its role of preventing things from entering the battlefield, and white deals with whatever hits the board. In this list, we have a little surprise that comes in red:
Pyroblast
, which does both, as long as your target is blue.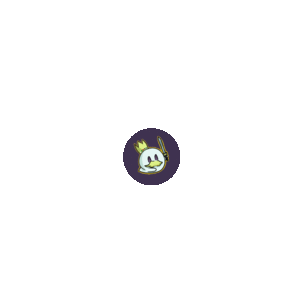 As the main creature removal, we have four copies of
Swords to Plowshares
, a classic. As we don't care about the opponent's life total, I can't imagine why anyone would choose another option today — Swords proves to be much superior to
Path to Exile
for mitigating the disadvantage it gives us, or even the newbie
Solitude
who needs a pitch if we're not willing to pay its full cost, which is very damaging to our deck that intends to win based on card advantage.
Prismatic Ending
has also become an undisputed staple, and is also one of the reasons for the splash for red. Its versatility is incredible, but we can't count on it only because of its sorcery speed, which makes it difficult against
Uro, Titan of Nature's Wrath
or the
Marit Lage
token from the
Dark Depths
combo.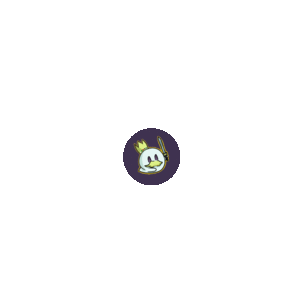 As for the counters, we use the two forces (
Force of Will
and
Force of Negation
). Yes, I just said that UWR is a deck that tries to win based on Card Advantage, and now I bring cards that are made intending for a negative two-for one. But they are necessary evils, especially in matchups against combo, where many times you wouldn't have time to use a
Counterspell
, and sometimes not even a
Spell Pierce
. That's why we need to have them on the maindeck. Otherwise, we become easy prey for
Reanimator
,
Show and Tell
or
Ad Nauseam Tendrils (Storm)
, in addition to other threats that end up hitting the board too quickly, such as a
Blood Moon
or
Chalice of the Void
. Even a
Goblin Lackey
that we don't have an answer to in hand can be a great target for a Force. That said, be careful with these cards in attrition matchups,
Force of Negation
is very castable even by hard cast (1UU), so whenever you feel like countering something, think if it's worth spending two cards from your hand for it. Sometimes even an opponent's powerful card can be resolved with some other card from your deck, and you can save that counter for later.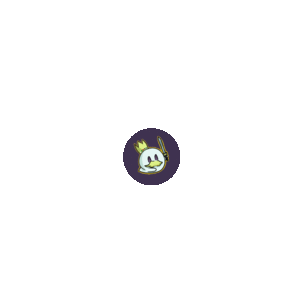 What about
Pyroblast
? Well, it's clear that it's a very specific choice from this list, as much as
Pyroblast
main deck has been a recurring choice by UWR players. This card's main target is clearly
Izzet Delver
, a deck that has dominated the format since before the release of
Ragavan, Nimble Pilferer
, exploded when it was released and remains in that status even after its ban. However,
Pyroblast
remains useful in many other match ups, as most decks run blue. However, it's clearly a handpicked card to deal with a specific Metagame where you're expected to face
Delver
,
Jeskai Control
and
8-Cast
. If your Metagame is made up of other types of decks, I can suggest other cards that are commonly seen in UWR lists. If it's common to face creature-based Aggro decks (
Elves
,
Goblins
,
Death and Taxes
,
Merfolks
),
Supreme Verdict
or
Terminus
are great choices (maybe even
Pyroclasm
, if you don't face that many merfolks, these are routinely bigger than 2/2).
Now, if your problem are Combo decks (
Reanimator
,
Show and Tell
and their versions,
Beltcher
,
Oops, All Spells
,
Doomsday
,
Painter
), we can replace them with more versatile answers like
Spell Pierce
,
Flusterstorm
,
Counterspell
or
Dovin's Veto
.
Planeswalkers and Creatures
Now we're basically talking about our win conditions, and right away we can notice another different choice from this list: the author sells the poison and the antidote — we don't play with
Jace, the Mind Sculptor
and run instead
The Wandering Emperor
.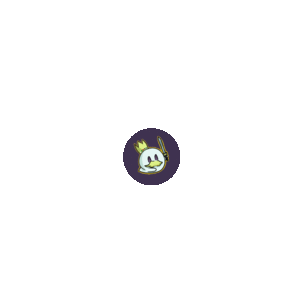 This happens for three main reasons: 1)
The Wandering Emperor
has flash, which makes it a lot easier to cast a spell with such an indigestible cost of four mana; 2) In addition to entering the opponent's turn, the Empress enters impacting the board, being able to remove an annoying threat from the opponent, or creating a blocker or an attacker for the next turn — or even both, depending on which threat; 3) It cannot be resolved with
Pyroblast
, it is very difficult to remove with
Prismatic Ending
and is considered as a sworn enemy of
Lightning Bolt
s. Does this mean that Jace is an outdated card and will no longer see play? By no means, there are still many lists running the card, and the Empress also has its disadvantages, such as the need to add
Plateau
to the manabase, in addition to several situations where surely Jace would be more useful. In fact, he is better in longer games, where his card advantage would be more useful than the protective samurai of the Wandering Emperor.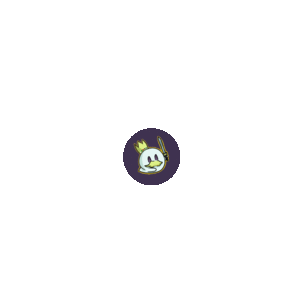 Other than that, we have copies of
Teferi, Time Raveler
and
Narset, Parter of Veils
, essential to introduce threats at the beginning of the game as well, since in Legacy we don't benefit as much from going through with open manas as in other formats. However, these are not cards that will win the game alone. At various times, their static abilities will be extremely annoying to your opponents, disabling their counters and their cantrips, and are vital in the mirror match, and if that's your case, spend your counters on them mercilessly.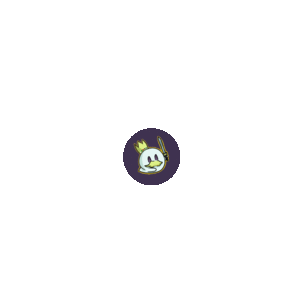 As for the creatures, we have one more interesting choice: 3 copies of
Monastery Mentor
, which is the main beater of the deck. The card interacts very well in this list with 6 forces, 12 cantrips and the option to play
The Wandering Emperor
to give First strike and prevent it from dying in combat. The main reason for choosing the Mentor is that at no time your plan needs to turn into keeping him alive, as long as he comes in and makes some tokens (which is easy, you even forget about its triggers).
Snapcaster Mage
is your plan B in case everything goes wrong, he will usually come in with a 2-for-1, making some unexpected block or threatening a planeswalker. But in the late game it is also very common for you to use Snapcaster to inflict some clock on your opponent, which, even if low, can be enough. Again, allied with
The Wandering Emperor
, it could end up being lethal.
The Sideboard
After all the main deck, let's go to the sideboard. I would like to remind you how the sideboard is a very subjective choice and should be reviewed frequently, modifying it according to the environment you play and the Metagame to which it is submitted. In the case of this list, we see a huge concern about
8-Cast
, since we don't have weapons in the main deck to deal with decks based on creatures, since we give up on sweepers in favor of counterspells. We have
Engineered Explosives
and
Kozilek's Return
to deal with plenty of creatures,
Serenity
and
Meltdown
to deal with numerous enchantments and artifacts (mostly artifacts,
Serenity
comes with
Kappa Cannoneer
written on it and
Meltdown
with
Urza's Saga
).
Flusterstorm
is essential against combo matchups. We have copies of
Hydroblast
,
Pyroblast
and
Red Elemental Blast
, in case we get to face the match ups we really want them (Delver and mirror) and
Surgical Extraction
against
Reanimator
and
Dredge
.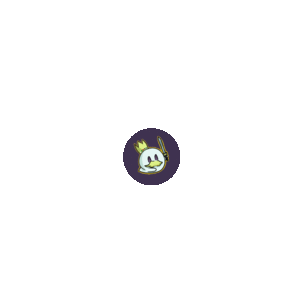 I also want to comment on the choice of
Sevinne's Reclamation
, which is a very valuable match up against blue attrition decks, since the opponent will hardly add cards to interact with the graveyard against us. As long as we're careful with
Endurance
, it's a card that ends up being a 3-for-1 serving as an extra copy of most of our permanents, except for
The Wandering Emperor
. It is very valuable in a late game to get with 5 mana to return a
Monastery Mentor
and a
Narset, Parter of Veils
, and as the spell copies itself, and not only allows you to choose one more target, the opponent would have to spend two counterspells (which in the case of Legacy, can be read as four cards). That is, it will definitely give you an advantage.
Sideboard Guide
Let's now see sideboard suggestions for the main decks of the format. Again, the sideboard is an individual option and depending on your opponent's list, it can and should vary. A number of factors can change which cards you should or shouldn't change between matches.
Izzet Delver
Delver is Legacy's top deck today, so it's important to be prepared to beat it. The main strategy of playing Control against a Tempo deck is to deal with threats as soon as possible. Here we need to worry about
Ledger Shredder
and especially
Murktide Regent
, our main enemy. For that,
Swords to Plowshares
is our best friend allied with
Pyroblast
— you want to avoid as much as possible the situation where your opponent casts a
Murktide Regent
and you only have
Prismatic Ending
, then try to Prismatic other creatures (
Delver of Secrets
,
Ledger Shredder
,
Dragon's Rage Channeler
). During the first game, don't hesitate to spend
Force of Will
on the creatures, especially on
Murktide Regent
, you won't have better targets for it.
Narset, Parter of Veils
and especially
Teferi, Time Raveler
are important allies in this match up, ensuring that Teferi remains in play is a path to victory, as he alone disables the opponent's instant-speed interactions (which there are many, by the way) and, moreover, it manages to deal relatively effectively with Murktide, especially at the beginning of the game while the opponent still doesn't have such a vast graveyard at their disposal.
OUT: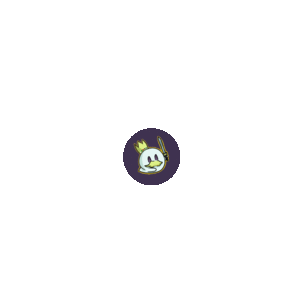 IN: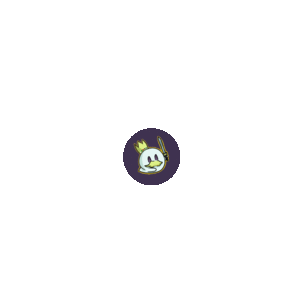 As said, our main concern is with
Murktide Regent
and the other creatures in the deck. That's why we took out
Force of Negation
which doesn't interact with creatures and we took all the Forces to try to mitigate card disadvantage. We prefer
Pyroblast
and
Red Elemental Blast
. As this is a match up that will generate some friction, we can expect a relatively long game (we hope so, fast play with Jeskai is usually a defeat), so we prefer cards that allow us to trade one for one (
Hydroblast
,
Pyroblast
,
Red Elemental Blast
and
Flusterstorm
).
Flusterstorm
is here because we expect counter wars, so we can use it to take advantage of those situations. Post-side, we'll also need to worry about
Court of Cunning
and/or
Court of Ire
, since we don't use
Court of Grace
on the sideboard. If the opponent resolves this enchantment, we will only be able to steal the Monarch through combat, which is very difficult for our deck that has only five creatures and
The Wandering Emperor
, so be aware — in case the opponent manage to keep the monarch for too long,
you will lose the game
.
Elves
Unlike the previous matchup, we are completely unprotected against Elves, without sweepers in the main deck, we will hardly be able to gain the advantage in what is already a less favorable matchup than it appears.
Allosaurus Shepherd
and
Cavern of Souls
are our greatest enemies. It is important to try to prevent the opponent from having too much tranquility in interactions with
Elvish Visionary
so that they don't surpass us in card advantage, and also be aware of
Glimpse of Nature
and especially
Natural Order
— resolving this card usually means we lost. So kill
Allosaurus Shepherd
whenever you get the chance, and counter
Natural Order
, so you can (maybe) deal with the other threats over time. Lucky for us, their creatures are small and many need to be tapped to generate mana, so we don't have such a fast clock over our heads, their combo package is more threatening. OUT: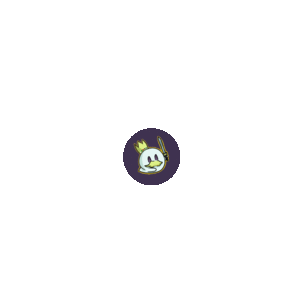 IN: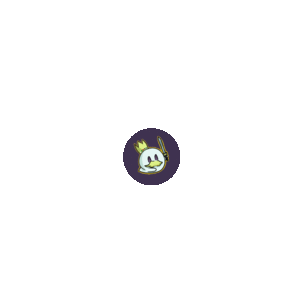 The truth is that in this match up we have more cards that we want to take than cards that we want to add, so
Surgical Extraction
comes in as a support that will not necessarily solve the confrontation, but it is certainly more useful than
Pyroblast
against a Mono Green deck.
Teferi, Time Raveler
isn't what we want against elves either, he'll usually be a bounce + draw for 3 mana on a 1/1 creature that can also interact with other creatures upon entering the battlefield.
Kozilek's Return
is the match up card, it is even worth trying to risk some mulligan to ensure we have access to it.
Engineered explosives
is also very useful for clearing the board. If we're playing against an experienced elf player, this probably won't be enough to finish the game (don't underestimate the tribals, especially this one), but it will help you a lot.
Monastery Mentor
can also help on going for the race.
Post-side, be aware of
Grist, the Hunger Tide
and
Choke
, both cards that can end up winning the game alone, but are not usually used in multiple copies, but we must pay attention to answer them ASAP.
Reanimator
Now we're back to our comfort zone, we have a well-structured deck to face the Reanimator. If, by chance, we win the first game (which is possible, but not so common), we are at a huge advantage, since we have important weapons against this deck on the sideboard. To play against Reanimator, we have two lines of reasoning. The first is to try to prevent the opponent from putting threats in the grave
by countering the enablers
(
Entomb
,
Faithless Looting
,
Unmask
and
Thoughtseize
) or preventing them from coming back,
countering reanimations
(
Reanimate
,
Animate Dead
and
Exhume
). Normally, the ideal is to counter these spells, since they are fewer, but analyze the opponent's situation game by game, both options are valid. (If the opponent has the old Dimir version, the roles are reversed, they will have fewer ways to put creatures in the graveyard than to reanimate them.) It is in this type of match that we see the power of
Force of Will
and
Force of Negation
. Once you know you're up against Reanimator, you need these cards in your hand ASAP — your opponent consistently combos on turn 1! Remember that FoN can exile a
Faithless Looting
preventing the flashback from working.
Swords to Plowshares
can help us too, in case our opponent hasn't brought back a
Griselbrand
or a
Serra's Emissary
that named Instant. OUT: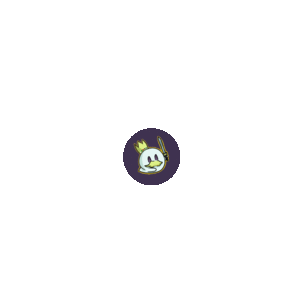 IN: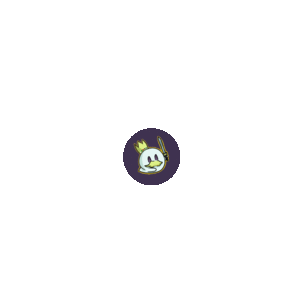 Again,
Prismatic Ending
doesn't have many relevant targets, but we can still hit an
Animate Dead
, although our main idea is always to prevent creatures from entering the battlefield, especially when it comes to
Griselbrand
— once the opponent activates his ability, we will most likely lose the game.
Pyroblast
has no target in this match up against a strictly Rakdos deck, so we replaced them with
Surgical Extraction
, which is a great choice to answer
Reanimate
and
Animate Dead
exiling the spell's target in response — which, we hope, is
Griselbrand
, solving most of our problems.
Flusterstorm
comes in as a great help to early interaction. Don't forget that
Surgical Extraction
doesn't interact well with
Exhume
, which doesn't need a target to cast. In this case, the opponent will choose the card they want only when the spell resolves, so if they have more than one creature option in the graveyard, even if you exile one of them, they can still return the other. As for
Flusterstorm
, remember that
Animate Dead
is not a legal target, as the card only negates instants and sorceries.
8-Cast
Now we are talking about novelty. In this match up it's important to be careful with
Kappa Cannoneer
, which once it enters the field can bother us a lot due to ward and is a creature that gets very high stats, so we don't want to let that happen.
Sai, Master Thopterist
is also problematic, especially before we have access to
Kozilek's Return
, as well as
Chalice of the Void
which can disable our
Swords to Plowshares
and cantrips, but it's easier to deal with and will depend a lot on our hand, there are games that it will practically do nothing.
Narset, Parter of Veils
is a powerful ally,
Pyroblast
is also desirable against a Mono Blue deck, and
Teferi, Time Raveler
interacts very well with
Urza's Saga
. We'll have a tough match up here, but winnable. From the second game onwards, we will have several weapons to deal with the 8-Cast more easily. OUT: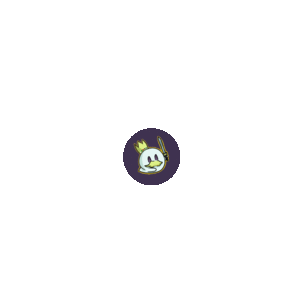 IN: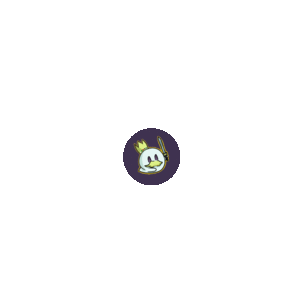 We took all the Forces to try to mitigate card disadvantage, we are in a match up that draws plenty of cards with
Thought Monitor
and
Thoughtcast
, so we want to prevent our hand from ending faster than necessary. This choice leaves us more vulnerable to
Chalice of the Void
, but we still managed to answer it with
Meltdown
,
Serenity
and
Prismatic Ending
. Although
Expressive Iteration
brings card advantage, we end up losing an entire turn casting it at sorcery speed, which we can't in the early stages of this match up, so we end up removing it as well. In addition, we also bring
Kozilek's Return
to deal with
Sai, Master Thopterist
's tokens and
Stony Silence
, which disrupts them by locking up most of their permanents. However, that doesn't generally interact with their creatures. Maybe the opponent brings some cards that get in the way post-side, like
Court of Cunning
,
Crucible of Worlds
or
Retrofitter Foundry
. These are cards to watch out for, but our deck can also respond to these threats without problems with the sideboard and
Prismatic Ending
.
Selesnya Depths
The match up against Selesny Depths is not usually problematic. We need to be careful with
Wasteland
because even if we're not piloting a deck with a greedy manabase, we still have a decent amount of Old Duals, so stick with the basics.
Elvish Reclaimer
and
Knight of the Reliquary
are cards that you don't want to see on the battlefield for too long, but this is one of those matches where you want to hide a
Swords to Plowshares
up your sleeve to deal with Marit Lage, since you don't have access to
Wasteland
, and we can't counter lands. You should always imagine that Marit Lage will come in without much difficulty. In general, this deck has few creatures that will become its main win condition against you.
The Wandering Emperor
is a valuable card in this match up, as it responds to
Dark Depths
tokens at instant speed and can also press them with samurai tokens. Watch out for
Sejiri Steppe
and
Sylvan Safekeeper
, which can protect the avatar from our answers, so the match won't get out of your control.
OUT: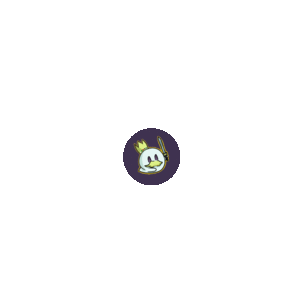 IN: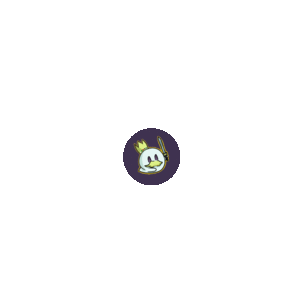 Playing against an opponent that runs
Endurance
in the maindeck,
Snapcaster Mage
becomes deprecated while, again,
Pyroblast
finds no targets against a green-white deck.
Surgical Extraction
is always a great choice against combo matches and
Engineered Explosives
and
Serenity
are important for dealing with
Mox Diamond
and
Urza's Saga
, which can be troublesome. Post-side, the opponent will have an easier time responding to our threats. During the first game you may feel a certain difficulty on their part in responding to our planeswakers, since it is a deck without counters and the only interaction with these permanents is
Prismatic Ending
, but from the second game on, they will have access to
Pyroblast
to mitigate this issue.
Choke
is also a great path to a bitter defeat, don't let it stay on the battlefield at all. A great option if you face many of these decks is to run copies of
Back to Basics
or
Blood Moon
on your sideboard, they are also very synergistic with our deck, which can take advantage of basic lands very well.
Conclusion
We can understand then the great presence of Jeskai Control in the format. It is an extremely consistent deck equipped to face the most diverse match ups thanks to its adaptability, being able to use several strategies to respond to the threats of any Metagame that is inserted. Its difficulty will normally be against the more aggressive decks, mainly Death and Taxes, but again, nothing that can't be changed in the list to make it an acceptable match up again. It's always a matter of knowing the meta and learning how to override it. Until the next article!