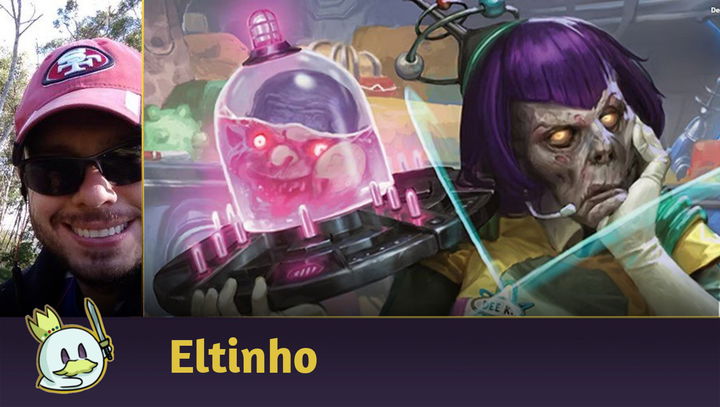 Legacy Set Review: Unfinity
10/15/22
0 comments
Unfinity has arrived to Legacy! What this otherworldly set could bring to the format?

By Eltinho

translated by Romeu

revised by Tabata Marques
Edit Article
Introduction
Here we are once again with yet another release of yet another Magic set… Wizards doesn't make life easy for us. And this time, not only did it not make it easier, but it complicated it even more! Over the years, we've had several releases of the Un-sets (Unglued, Unhinged, Unstable, Unsanctioned), fun series that break the barrier of what's possible within the game's rules, and that's why they were distinguished by their silver borders to indicate that they would not be able to see play in competitive formats.
And then came another Un-set,
Unfinity
. Only this time they decided to innovate and make a part of it legal in Vintage, Legacy, Commander and Pauper formats. For this, the set has black borders and only the
holographic acorn-shaped symbol
distinguishes what's legal and what isn't. In addition to generating a lot of confusion to identify what can and cannot, Unfinity has two keywords that involve external elements (partly reminiscent of Dungeons from Adventures in the Forgotten Realms and Kaladesh's Energy):
Attractions
and
Stickers
. In a personal opinion, Un-sets and legal cards shouldn't mix, but since we're already here, let's understand how these new mechanics work in Legacy:
Attractions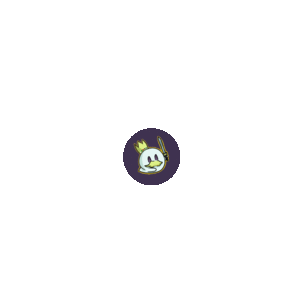 To be able to use this mechanic, before the game starts, you must build your Attraction deck with at least 10 cards, with only one copy of each, then shuffle it. Attractions
are artifacts with no mana cost
and do not have the same back as a normal Magic card. They are not cast nor can they go into your hand. In fact, if they were to leave play and go to any zone other than the exile zone (graveyard, hand, deck), they go to the Junkyard instead (a zone of its own that is equivalent to the Attraction's graveyard). To bring an Attraction into the game, a card must have the instruction to "Open an Attraction" – similar to cards that make you the Monarch or take the Initiative. When you activate an effect with this instruction, you must take the top card of your Attraction deck and put it into play.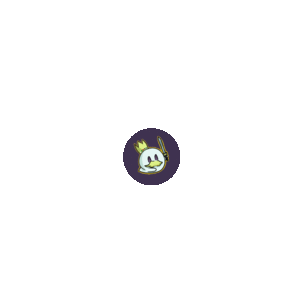 Attraction cards have six light indicators on the right side of their text box, some lit, some not (the number 1 is always off and the number 6 is always on). At the beginning of your first main phase of each turn, if you control one or more attractions, roll a 6-sided die. If the result equals one of the lit numbers of one or more Attractions, you "Visit" that artifact(s), that is, you activate a triggered ability described in the card text. Some attractions have
Prizes
: if you meet any requirements of your Visit, the Attraction is closed (goes to the Junkyard), you get the result of the Prize text and Opens a new Attraction (places the Attraction at the top of the Deck of In-game Attractions).
Stickers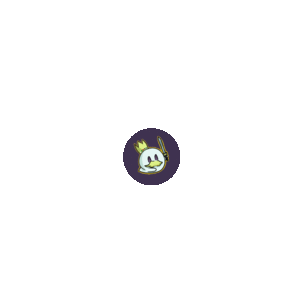 The other Legacy-legal ability are the Stickers. Stickers are similar to counters, modifying card characteristics. Stickers are attached as part of the effect of other cards and can only be attached to non-land permanents you OWN. In fact, you can even use other elements to represent the Stickers if you don't want to stick them on the cards, such as coins, dice or papers. At the beginning of each game, if you are going to use the Stickers, you must present at least 10 sheets of Stickers (not repeated) and choose 3 of them randomly to be used in that game. A new random selection is made after each sideboard. Each Sticker card contains 10 stickers of 4 types: 3 Name, 3 Art, 2 Ability and 2 Power/Toughness. Stickers of the first two types generally have no effect in play, except in the case of cards that gain or grant effects to cards with Stickers attached or that refer to the name or artwork of the card. The other two types have a cost to be played: Tickets.
Most cards that allow the player to put a Sticker also generate an amount of Tickets, a resource similar to Kaladesh's Energy that you can spend to play Stickers of the appropriate cost. You can choose not to spend any Tickets to accumulate for more powerful Stickers. When you put a Sticker on a card, it gains the characteristics of that Sticker. Name, Art, or Ability Stickers are cumulative (they add effects but do not replace existing ones), but cards can only have one Power/Toughness at a time, so adding a Sticker of that type replaces the card's current Power and Toughness (cards without Power and Toughness and who receive such a Sticker only have these attributes active if they become a Creature, but it should be noted that generally the abilities that transform a card into a Creature already establish new parameters for these attributes, such as
Karn, Silver Golem
, for example). Adding a new Power/Toughness Sticker overrides the old attributes with the newer Sticker. Although, as I said above, Stickers are quite similar to counters – copies of cards with Stickers do not copy them, for example – they differ in the fact that Stickers remain attached to cards even when they change zones, as long as they are public. – Stack, Battlefield, Graveyard, Exile and Command Zone. If a permanent with a Sticker is moved to a hidden zone – Hand or Deck – the Sticker returns to its Sticker sheet and can be picked again later.
Best Unfinity Cards for Legacy
Okay, after this text wall, let's talk about the cards! But not yet... First, it must be emphasized that while legal in Legacy, Unfinity was definitely not designed with that format in mind, so plenty of things aren't even close to competitively viable. On the other hand, the Attractions are fascinating for those looking at the more casual side of the format and, therefore, this analysis was made with a bit less competitive environment in mind (but still emphasizing what can see some play in competitions) and more on the crazy side of things. So grab your tickets and let's explore this amusement park!
White
Complaints Clerk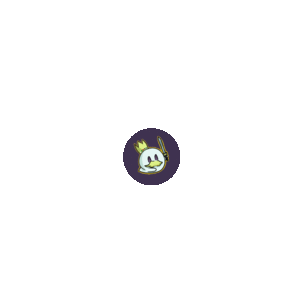 I confess that I was wrong in my assessment of the taking the Initiative, so I think it's plausible to give the benefit of the doubt to a recurring ability that remains even after the creature generating the effect dies. Also, a White Attractions deck will need this sloth's help. It even offers a treat when you roll a 1 (which guarantees you don't visit any Attractions)!
Clowning Around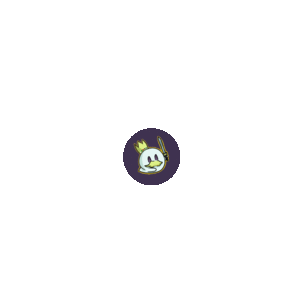 2 mana for 2.33 tokens isn't a big deal, but it's good to note that tokens are also artifacts, so this is a quick way to generate a high artifact count.
Blue
Command Performance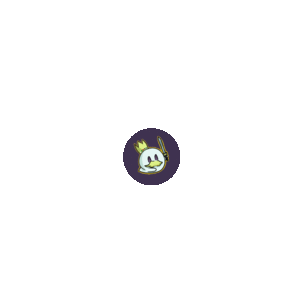 A 2 mana Command is always something to watch out for due to the amount of options. In what I believe to be the most common way, this card already put an Attraction into play and activate it (and others you may already have) in the same turn.
It also facilitates the use of Stickers. In addition to decks dedicated to this new mechanic, I don't think it's unrealistic for a deck to bring post-side Attractions to attrition games and if that happens, it's quite possible we'll see this spell on competitive tables.
Monitor Monitor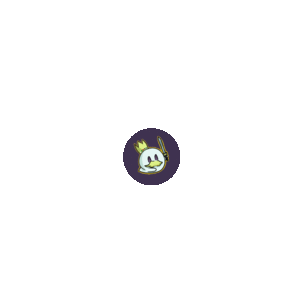 Similar to Clerk above, a way to bring more Attractions into play. It has a decent amount of life to survive and an ability that helps you visit your Attractions more often.
Seasoned Buttoneer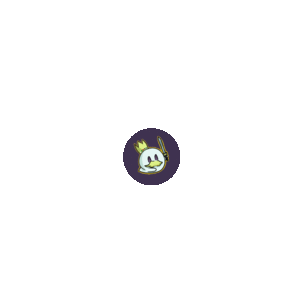 Another Attractions generator, with a more affordable cost than the Monitor.
Black
Deadbeat Attendant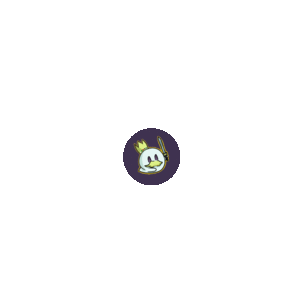 Yet another Attractions generator, with a more affordable cost than Buttoneer. Next to
Command Performance
, it's the cheapest card to do this directly.
Discourtesy Clerk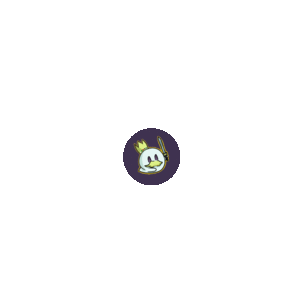 A card capable of generating more resource returns in a dedicated Attractions deck. However, I think the next card has more potential for games that can be dragged further.
Step Right Up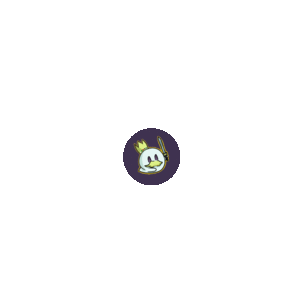 If, as I said above, Attractions are a means to win the war of attrition,
Step Right Up
is the best direct generator of that resource.
"Lifetime" Pass Holder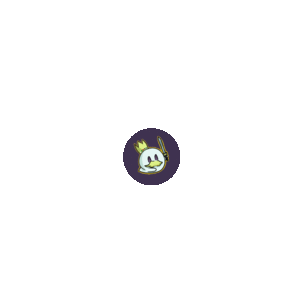 In a deck dedicated to Attractions, this Zombie is a guaranteed presence: it advances your game plan at a low cost and still offers the opportunity for recursion.
Red
Goblin Airbrusher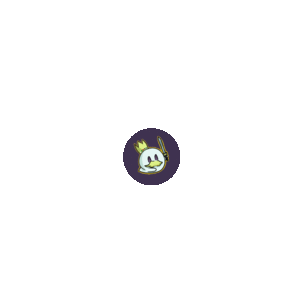 I think you may have noticed by now that I didn't put much emphasis on Sticker cards. It's true, it's a slower mechanic – it seems to be more in line with formats like Limited. But it's good to remember that Art Stickers don't cost Tickets, so it doesn't take much support to make this Goblin dump treasures on the board.
Minotaur de Force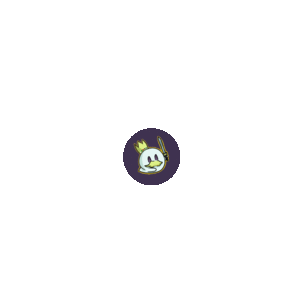 A cheap generator of Stickers and Tickets in a body isn't irrelevant. Good support for this archetype for anyone who wants to test their luck.
Rad Rascal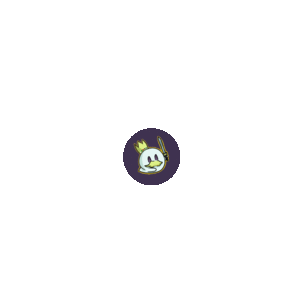 Yet another Attractions opener. This one is one of the worst options available.
_____ Goblin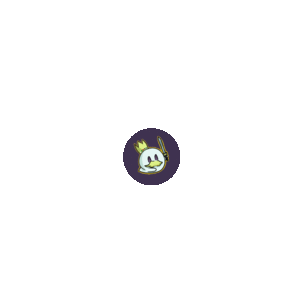 The vast majority of Sticker sheets have Name Sticker options with at least 3 vowels (especially sheet 30 and its Delusionary with 6 vowels), so it is quite possible to think that at least it pays for itself, activates abilities triggered by Stickers and can even speed up your mana with the right name.
Green
Chicken Troupe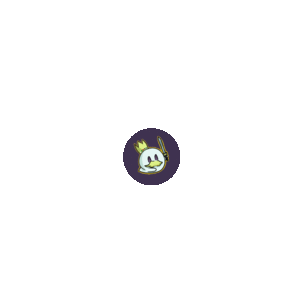 Similar to
Minotaur de Force
as a Stickers enabler, but the body is less relevant.
Lineprancers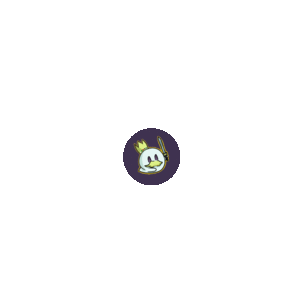 More limited in options than the chicken above, but more efficient in generating Tickets. Most 2-cost Sticker options aren't very efficient to be played on top of that card itself, but they can curve nicely on top of a one-drop played on the previous turn.
Coming Attraction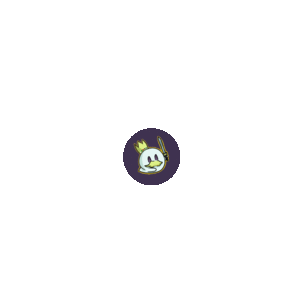 As an Attraction generator, this spell has one of the best added effects, as ramping up your lands tends to be more advantageous than a generic creature. Good option for this path.
Petting Zookeeper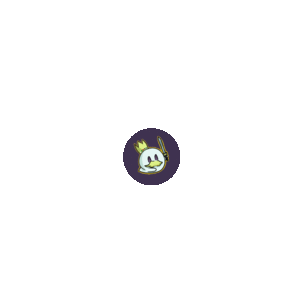 It generates an attraction, has a decent body to stop a lot of things that sees play in the format. Good option within its color.
Embiggen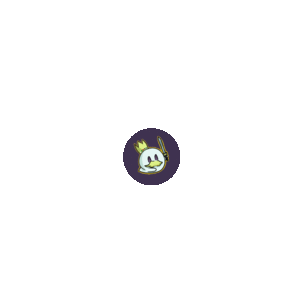 First, a thumbs up for the Simpsons reference. Second, here we have the first card really relevant to competitive Legacy formats. This spell is really powerful in Infect decks: several creatures with this ability have been given the Phyrexian creature type in addition to their original types, so an
Inkmoth Nexus
target of this spell gets +5/+5 until end of turn for just one mana (Land Artifact Creature - Phyrexian Insect) and others like
Blighted Agent
and
Glistener Elf
get +4/+4. It can rekindle interest in the deck, as alongside any other pump, makes
Inkmoth Nexus
deal lethal damage.
Multicolored
Captain Rex Nebula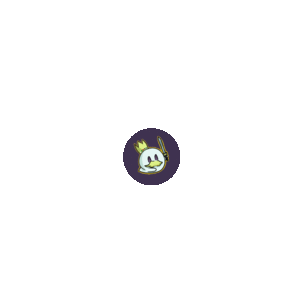 Speaking of The Simpsons, Captain Rex here was clearly inspired by Futurama's Captain Zapp Brannigan. The highlight here for its ability is its ability to turn
Devoted Druid
into a Vehicle, which conveniently doesn't die from having infinite -1/-1 counters unless you equip it. But instead of crewing your Infinite Negative-Vehicle Druid, you can simply generate an exorbitant amount of green mana and conveniently play an obscene-sized
Walking Ballista
.
Dee Kay, Finder of the Lost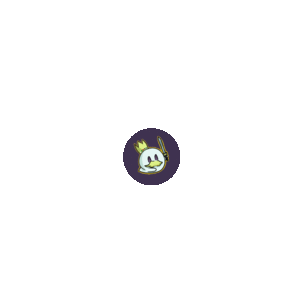 Since I've been talking about Attractions as an option for Control decks, Dee Kay stands out as one of the best cards for this style. Opens an Attraction at an affordable cost, has the possibility to generate value while dodging
Lightning Bolt
and is Blue, meaning it can always be pitched to
Force of Will
.
The Most Dangerous Gamer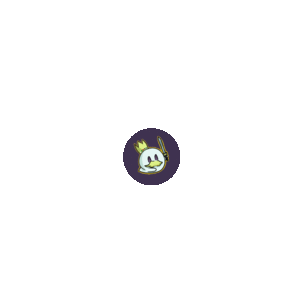 That's a creature that can carry the game on its own if it survives a single turn. It reminds me of
Caves of Chaos Adventurer
, a card that I underestimated at 3 Toughness on a 4 mana creature.
Myra the Magnificent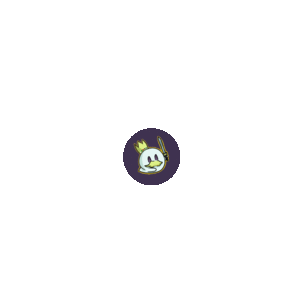 The owner of the Astrotorium, the amusement park that serves as the setting for Unfinity, is a real machine to generate Attractions, almost like a
Monastery Mentor
of that mechanic. It plays very well with one mana blue cantrips and, you guessed it, Legacy is a format full of these cards!
Comet, Stellar Pup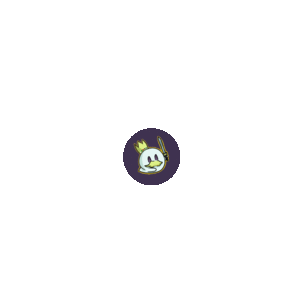 It's a Planeswalker doggy! Comet can be powerful, but it only "can", since you don't have much control over your abilities. For example, you can roll the second ability and have no interesting targets for it (although Fetch Lands must guarantee at least one legal target). If you can patch a straight 6s on the dice, not only will your opponent think you're cheating, but Comet'll put you way ahead of the game. Playing with him is more risk than common sense, but again, he's a Planeswalker doggy!!
Artifacts — Attractions
Here I will list which Attractions I find most interesting to build an Attractions deck, for the possible value they can generate: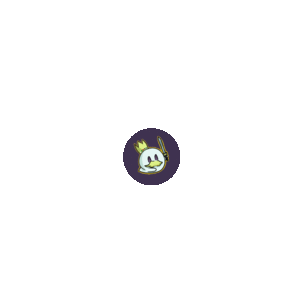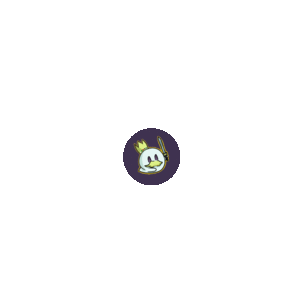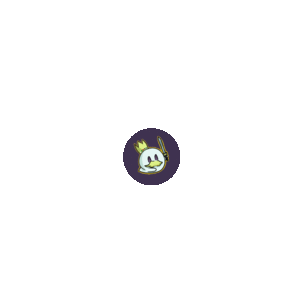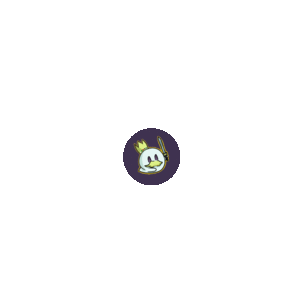 Conclusion
Well, it was a real roller coaster to look at all this craziness that is about to come to Legacy! Can Attractions be a viable alternative? I think they're below the format's overall power level, but the mechanics are super fun and add a whole new element to the game, so it doesn't hurt to bring a little Un-set craziness to a place it has never been!
Sign in and join the conversation