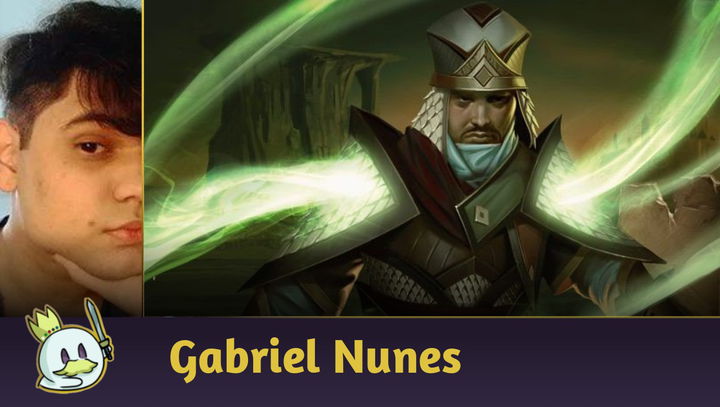 Modern: Hardened Scales and Metagame Changes
In this article, we'll look at a deck that was getting back in the spotlight before Lurrus' ban and analyze whether Hardened Scales is still powerful even with the recent bans.
By Gabriel, 03/14/22, translated by Humberto -
0 comments
Edit Article
A week after
Lurrus of the Dream-Den
's ban, you can already see the impact that its absence had. We could see Deaths's Shadows adapting with classic cards like
Gurmag Angler
and all-new cards like
Kaito Shizuki
, other companions gaining more prominence, like
Jegantha, the Wellspring
and even
Obosh, the Preypiercer
, among several directions for the format. But many people have wondered if Lurrus' decks were unplayable without the Cat, and we'll try to answer that question as we take a look at one of my favorite decks in Modern:
Hardened Scales
! On the weekend before the ban, 3 players got a top 8 position in two Challenges, so I think it's the perfect example for us to see if the deck still works even without the companion.
Decklist: Hardened Scales by Zar0s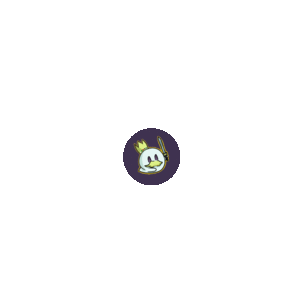 Analysis: Key Parts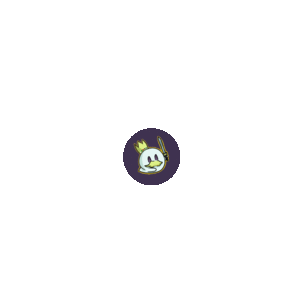 Of course, the entire deck revolves around the
Hardened Scales
card — for just one mana, it makes any interactions with +1/+1 counters extremely stronger, creating nearly twice as much power and functions. Its effect is accumulative and makes all the plays in the deck gain an explosive function, it is perfectly common for the Scales player to make a sequence of medium impact plays, and after casting the enchantment, gain an "out of nowhere" lethal, such is the extra power of the enchantment on this deck.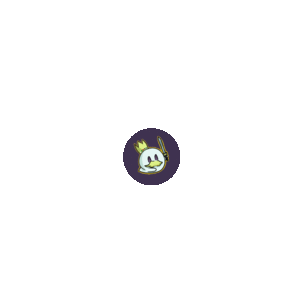 For that, we have cards made to pass counters and cards made to use these counters (but nothing in the deck is so black and white, the function of each card can merge all the time). When we think about passing counters, the modular ability is the first that comes to mind, and yes, it can be said that it is the archetype's main ability, so the card from Modern Horizons II,
Zabaz, the Glimmerwasp
fits incredibly well! Thanks to its static ability, Modular gets even stronger, giving additional counters and increasing the deck's power bill even more. In addition, Zabaz itself has modular and also two perfectly useful abilities, which are used to activate other creatures or to make the insect a game finisher, attacking with evasion. But when it comes to modular, the classic
Arcbound Ravager
remains the most impactful card with such an ability, as it is allied to a sacrifice mechanic with no mana cost that still grows itself with counters, which makes it perfect for scaling counters and switching them to your best creature, or simply hitting for lethal with colossal damage. Not to mention that it is extremely hard to interact with the board when Ravager is in play, as it is the best possible "sac outlet" for the deck. A newer card, which has greatly improved the deck, is
The Ozolith
— thanks to Ikoria's artifact, Scales gains a more concrete late game, without losing its explosive function. With the Ozolith on the board, all counters from creature that leave the battlefield are not lost, which causes any beater that enters after a resolved board to enter with a lot of strength. Another important point about The Ozolith is that the ability works with modular (as counterintuitive as that is), so the legendary artifact also allows for more aggressive plays to get a greater amount of counters.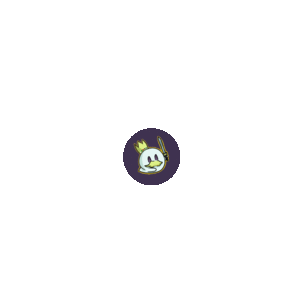 Now, nothing more fair than demonstrating what to do with so many +1/+1 counters (besides having huge creatures, of course).
Walking Ballista
is a practically unique Magic card, its effect combined with its low cost creates a range of strategies to be explored - in Scales' case, it's simple, the plan is to cast it with a counter (sometimes even with two) and boost it with all the counter transfer effects we have. Simple, but extremely effective, as a Ballista with multiple counters is one of the most complex creatures to interact with in Modern. The more counters a Ballista has, the more it can interact with the stack and the opposing board, and it's one of the best creatures to close a game, ignoring combat and going for direct damage. It's definitely one of the most dangerous creatures in the deck.
Hangarback Walker
, on the other hand, doesn't have the game-ending factor as it enters, unlike its "parent" Ballista, but it still has a number of advantages — one of which is its low cost of gaining counters, which can cause it to grow a bit every turn (or more than a bit, depending on how many
Hardened Scales
are in play). Another point is that Walker is a great creature to sacrifice, as it creates a very relevant amount of Thopter tokens, useful for hitting with evasion, blocking flying enemies or even to be more sacrifices for the
Arcbound Ravager
on a possible lethal account.
Esper Sentinel
is a card that doesn't exactly utilize counters, but has a static ability that gets better the more power the soldier has, thus making it a great target for your modular cards, granting you more cards per turn to keep the gas during the game.
Analysis: Patchwork Automaton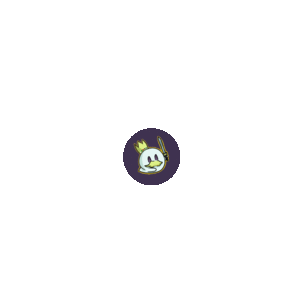 And here we have the latest addition to the deck!
Patchwork Automaton
is a simple card from Kamigawa: Neon Dynasty, but that doesn't mean it's weak. Patchwork is one of the beaters in the deck, its function is just to grow to cause pressure on the opponent. The difference here is that it already does it by osmosis, since its ability makes our construct gain counters with each artifact cast (which happens quite often in this deck), so it will grow by osmosis while you sequence other cards that will also put pressure on. Another important point is its resilience, ward 2 is great for a beater, which will make it difficult for the opponent to interact while causing constant pressure, in addition to making you better prepare for the removal with a
Welding Jar
or even a
The Ozolith
.
Analysis: Lands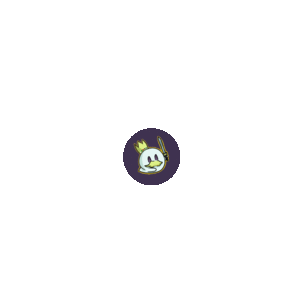 Over time, lands became more and more important in Magic, just generating mana is a thing of the past and with Scales it would be no different, so this space here is to mention the highlights in the list's manabase. Starting with Kamigawa, the Channel Lands is almost unanimous in decks nowadays (enough for decks based on
Blood Moon
to opt for Magus of the Moon to escape Boseiju), for Scales, both color lands are welcome,
Eiganjo, Seat of the Empire
could be an interesting removal, especially considering the fact that
Zabaz, the Glimmerwasp
can reduce its Channel Cost (which is also true for Boseiju), thus enabling board disruption without dedicating exclusive slots for them.
Boseiju, Who Endures
has the same advantages and properties as Eiganjo, but ends up having more impact, as several of the cards that really make Scales' life difficult are enchantments.
Rest in Peace
,
Stony Silence
and numerous other permanents of the type can really mess up its strategy, serving as a maindeck answer to these cards. And obviously an artifact deck would run
Urza's Saga
. The Modern Horizons 2 card has been present in the meta on countless occasions since it came out, for its huge recursive advantage that generates a lot of value alone and without being able to be countered. But the big advantage that Scales has is similar to Hammer Time: we're talking about a deck that uses Saga better than most other decks. Like the hammer deck, Urza's Saga provides bigger tokens easier and mostly has better targets for tutors, as while a Jund Sagavan tutors a
Shadowspear
or even a
Mishra's Bauble
, Scales can get a
Zabaz, the Glimmerwasp
or
The Ozolith
and then close the game.
But it's impossible to talk about the lands of Scales without mentioning
Inkmoth Nexus
, one of the biggest sources of lethal in the deck. The land that can become an artifact creature is extremely important because of the two abilities it has when it is "animated": Flying and Infect. So often having a
The Ozolith
or
Arcbound Ravager
on the table is enough to kill the opponent in one hit.
Analysis: Lurrus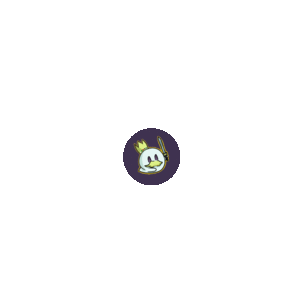 "Okay, but this deck used to have Lurrus on the sideboard, now that it's been banned, is the deck still strong?" This is a question that was even answered this week, but before demonstrating, let's give it a bit of thought.
Lurrus of the Dream-Den
was a well-used card in Modern for giving more gas to low curve decks, which greatly increased their capacity to play long games. Obviously, no deck that had Lurrus is happy to lose her, but after analyzing Scales, it's possible to see that the deck still has several sources of card advantage and resilience like
Esper Sentinel
,
The Ozolith
and
Urza's Saga
itself. So, I think it's fair to say that the deck still performs well enough to play competitively.
Alternatives for Scales Decks
And to conclude the point of the deck remaining with a good performance, is that during this week, it was still possible to see lists doing the acclaimed 5-0 in leagues of the format, both versions identical to this one, only without the companion, and some bolder versions, like this Gruul Scales running
Crystalline Giant
: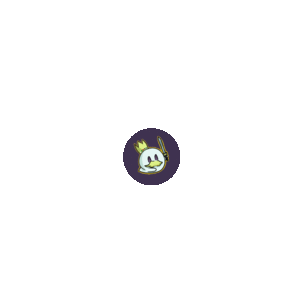 Another important point is exactly that, now that there is no curve restriction, a new range of cards can open up to Scales again,
Crystalline Giant
is something that I find bold and interesting because it works very well with
The Ozolith
, but it's not the only card to think about. One that I really like, for example, is
Scrapyard Recombiner
, which in addition to having modular, is perfect for fetching critical cards from the deck, such as
Walking Ballista
, in addition to being another exciting sacrifice function for the deck.
Conclusion
Even after Lurrus left, many decks that used to run her continue with great strength and consistency, and Hardened Scales is definitely one of them — the deck still has several powerful cards that fit very well together, so it's an exciting bet, given the Metagame change we are going through right now. That's all for today, see you next time!