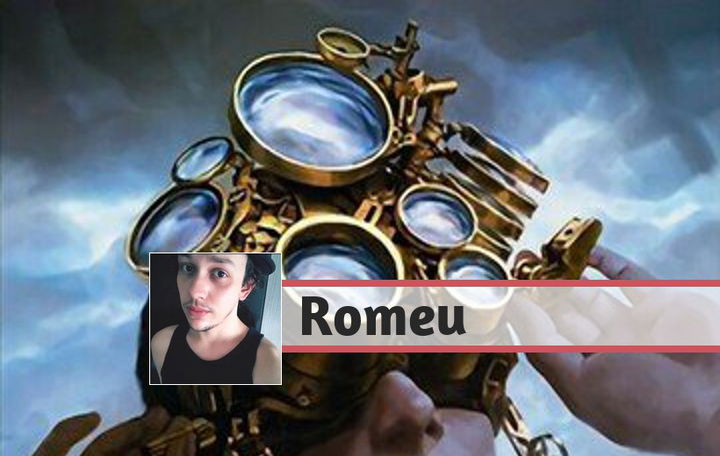 Pioneer Set Review: Innistrad Midnight Hunt
15/09/21
0 comments
In today's article, we'll look at what new cards in Innistrad: Midnight Hunt might impact Pioneer!

By Romeu

translated by Romeu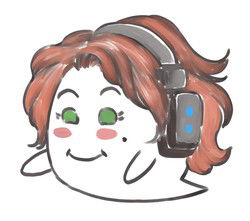 revised by Tabata Marques
Edit Article
Pioneer is destined to return to Magic's competitive landscape: Between the release of the
Challenger Decks
that will motivate stores to organize events in the format and the gradual return of Magic tournaments around the world, I truly believe that Pioneer will have its place once again. So, it's time to look at the new set, Innistrad Midnight Hunt, from Pioneer's perspective as there are many interesting cards that might be relevant to the format in some way for some archetypes, or merely because they are powerful enough cards.
Without much ado, let's go straight to the review:
White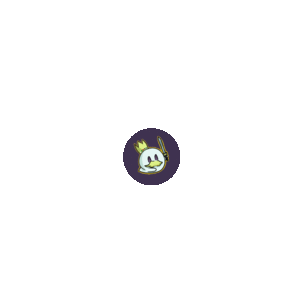 The ability that this enchantment has to, for a low cost, significantly delay the use of the opponent's cards for two turns may be just the time needed for an aggressive deck to win matches against Combo decks, for example, or delay the use of certain cards in decks that tries to use many cards in a single turn, which can serve to "postpone" explosive turns of some archetypes such as Izzet Phoenix or Rakdos Pyromancer. Another positive point on this card is the possibility of being able to turn it into a cantrip when its effect is no longer relevant in the game, making it possible to substitute itself for a more useful card in later stages of the game. My question is in which decks this card will really be viable. I can't imagine UWx decks using it, as they're usually the ones who want to prolong the game, and Selesnya or Bant Company decks are unlikely to want a card that doesn't enter with
Collected Company
. It's a great addition, but it seems to lack a home these days.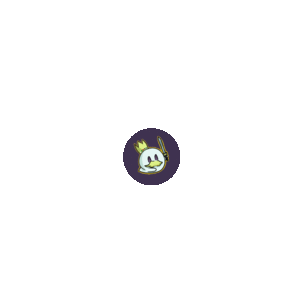 Did you know that if you blink a transformed creature, it comes back into the game with its original side? Well,
Enduring Angel
creates soft-lock combos with recurring Blink effects like
Thassa, Deep-Dwelling
or
Teleportation Circle
as long as the card remains in play, so I can imagine Yorion Blink-oriented decks trying to use this card, but particularly I find this combo less efficient than
Mutavault
/
Faceless Haven
with
The Book of Exalted Deeds
. On the other hand, this card has a lot of added value even without blink interactions, as an evasive body that attacks for 6, gives you hexproof and keeps you from losing the game at least once for five mana is quite a thing, and since this card costs three white mana, it's possible that decks like Mono-White Devotion (which also uses
The Book of Exalted Deeds
combo) may be interested in using this card as an efficient beatdown.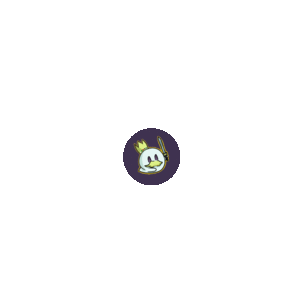 Declaration in Stone
has seen a lot of play and to this day, it occasionally appears on the sideboards, and although
Fateful Abscence
doesn't handle tokens or multiple copies of cards like
Arclight Phoenix
, the fact of this card being instant and dealing with Planeswalkers adds a lot of utility to it. I don't think it's going to be a major staple of the format, but we'll definitely see
Fateful Absence
seeing play in some main archetypes, with a few copies in the maindeck and/or sideboard.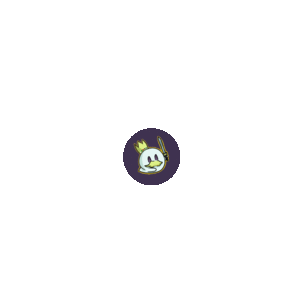 Militia Bugler
saw some play on lists, like Mono-White Aggro, and
Gavony Dawnguard
is essentially an improved version of the card, which protects better, attacks better, has a better cost to be used with devotion, enters with
Collected Company
and can have its effect used recurrently, depending on how its controller proceeds with the game. At the moment, this card may not be highly valued because Company decks have better permanents on turn 3, and decks like Humans or Mono-White Devotion aren't current Tier 1, but I don't take away the slightest possibility that we'll see this card eventually become a staple for some archetypes.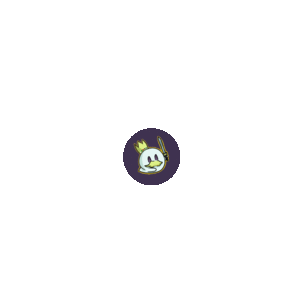 I'm only mentioning this card because I've seen a lot of debate about its inclusion in aggressive decks, but particularly I don't think
Intrepid Adversary
is good enough in a format where it competes with cards that no longer see play naturally, like
Benalish Marshal
or, on the same curve as him,
Gideon, Ally of Zendikar
. Still, it's another nice addition to aggressive white decks for its versatility and Lifelink, I just don't think it will be a staple.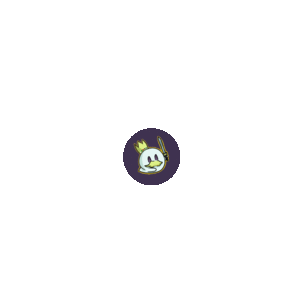 This is the card that always has the potential to turn games when it comes into play because it adds a lot of value if the cards you return to play are impactful enough. In Pioneer, this doesn't seem to be the case because the investment in mana needed to play
Sigardian Savior
doesn't seem to compensate for the creatures that can be returned and remain in play in the strategies that would be interested in using it. That said,
Sigardian Savior
is one of those cards that could have a lot of potential in the future, depending on what comes out in later sets.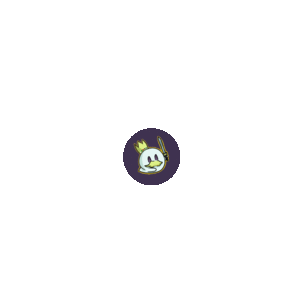 With a good body for a low cost, recurring graveyard hate, and an ability that allows the card to protect itself,
Sungold Sentinel
is a card that appears to have great potential in Pioneer these days, given that some decks today have some reliance on graveyard interactions.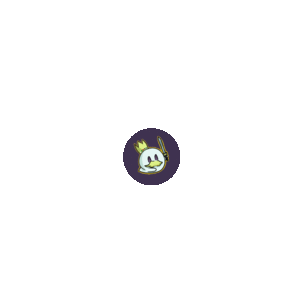 Timely Reinforcement
has seen and still sees a lot of play in competitive formats, and
Sunset Revelry
essentially functions as a cheaper version of it that has a bonus that is unlikely to occur against the decks you'd normally want this card Expect to see this card on the sideboards, especially at times when decks like Burn and Mono-Red Aggro are on the rise.
Blue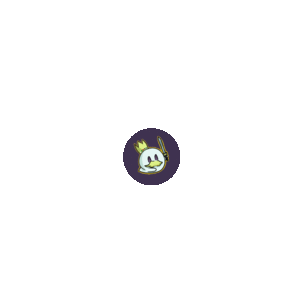 There are a significant number of cards I could mention in this slot, but
Baithook Angler
is the cheapest in-color of them. I can imagine cards with Disturb being played alongside cards like
Prized Amalgam
in decks like the old Dredgeless Dredge as they interact very well together. But, as the format already has a certain focus on graveyard and with the Dredgeless Dredge being a much more fragile deck for hates than the current ones, I'm not confident if there is room for the archetype in the format.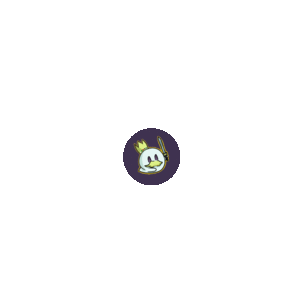 Consider
will be Pioneer's new best cost 1 cantrip, basically because there are no better options in the format. The competition that
Consider
has on this slot is with
Opt
, and in a format where the format's blue decks are trying to feed the graveyard to
Treasure Cruise
or
Dig Through Time
, it's essential to have the option to send a useless card to the graveyard instead of to the bottom of the deck, as this will feed Delve. The card also helps to remove from the top cards you'd prefer to be in your graveyard, like
Arclight Phoenix
in Izzet Phoenix or a significant range of cards in decks like Grixis Arcanist, which has some occasional results.
So have four copies of this card in store when Innistrad: Midnight Hunt is released, you'll definitely need them in your blue decks.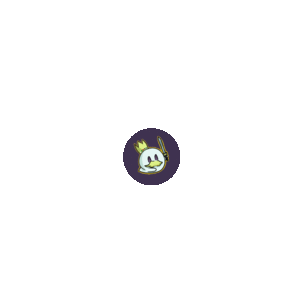 I love playing with Delver decks, they have been my favorite archetype for years mainly because they are often challenging lists that demand from its pilot good knowledge of the format, the games, the cards used and when it is necessary to play proactively or reactively. I like the archetype so much that I did an entire article talking about the history of Delver decks, and you can check it out
here
. However, if you want to play "Delver" in Pioneer, I believe your best choice is still to play Izzet Phoenix, even with
Delver of Secrets
present in the format because either Delver will see play alongside
Arclight Phoenix
, or on similar lists. For Delver to be good in a competitive format, he needs the right support, which usually involves having good support spells to efficiently protect him and good cantrips, so we can plan ahead and organize the top of the deck when needed. While we have good reactive spells by the format's standards, Pioneer lacks cantrips that do a good setup for the card and allow the deck to dig deeper for the right answers and threats, which can be a problem to make it flip at the right timing, which is the main reason
Delver of Secrets
hasn't seen much game on Modern in a few years. Another point to consider is how Delver is vulnerable to basically all played removals currently, while having a clock that is slower than other decks like Azorius Ensoul, Bant Spirits, among others, which can make his stay unfeasible, if the Metagame is not favorable for its playstyle. On the other hand, we have access to cards that made Delver Decks the best decks of their respective formats when they were present in the Metagame, such as
Treasure Cruise
and
Dreadhorde Arcanist
, which can serve as a basis for the archetype to succeed in Pioneer. In summary, I'm going to assemble lists and try out the most diverse Delver variants in Pioneer, and I'll be happy if the deck manages to succeed and become an archetype of its own in the format. But today, I believe there is little reason to play
Delver of Secrets
over
Arclight Phoenix
, unless you're using both together.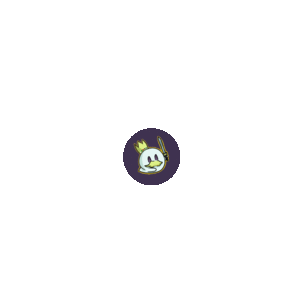 Having a hard counter that exiles
Kroxa, Titan of Death's Hunger
can be an interesting option for the format's Control decks.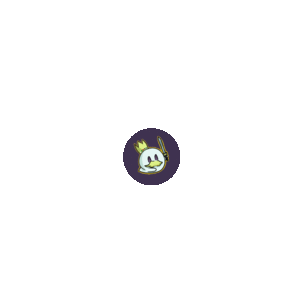 Another lord for Spirits, and one that seems to have room for all of its variants, but competes at turn 3 with
Skyclave Apparition
for that space, as I can't imagine the deck removing cards like
Watcher of the Spheres
to add this card. Ultimately, the inclusion of
Patrician Geist
will depend on how aggressive the deck really needs to be in the Metagame to get good results, and also how many interactions the deck needs.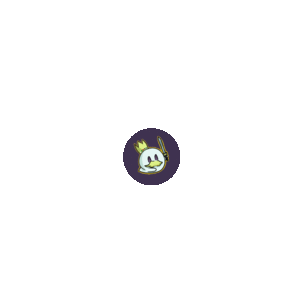 This is another card that seems to have the potential for decks based on casting multiple spells in a single turn, and a card that also interacts well with proactive decks like Izzet Phoenix, since its proposal for the tokens to be functional is that you use the spells at your turn.
My problem with
Poppet Stitcher
in a proactive deck, however, is how his abilities seem counterintuitive to each other because you need to open a not increasing your token number concession next turn to attack with 3/3 bodies, which does not correspond well with what this type of strategy aims to do, so it is possible that the best option for the card is to play with a list much more focused on producing tokens while keeping the board clean, regardless of whether they will die on the next turn when attacking, or create a strategy that plays around the card, looking to cadence spells efficiently. I see a lot of potential for
Poppet Stitcher
in Pioneer, but I can't really consider whether the right house for it already exists, or whether it will need to be created from scratch.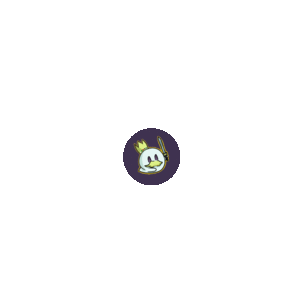 We don't have access to
Hard Evidence
on Pioneer, so I can imagine
Secrets of the Key
working with the same function on the
Indomitable Creativity
decks, where it allows the spell to search for the
Locust God
and
Sage of the Falls
combo with a single card.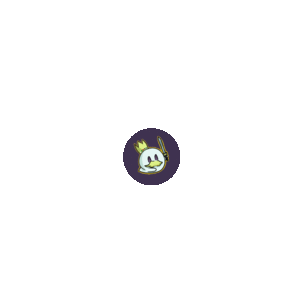 A new addition to Spirits, but a card I can't imagine replacing the other interactions the archetype has, like
Shacklegeist
or
Skyclave Apparition
, as the deck works based on mana efficiency.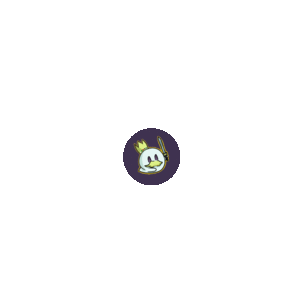 If we find ways to consistently have 13 cards in hand, it's possible that a combo involving
Triskaidekaphile
will appear. Today, unfortunately, there are few options for making this "combo" and none of them seem good enough or consistent enough, as we essentially have cards that draw X cards, like
Sphinx's Revelation
and
Pull from Tomorrow
or cards that need a specific setup, such as
Harness Infinity
.
Black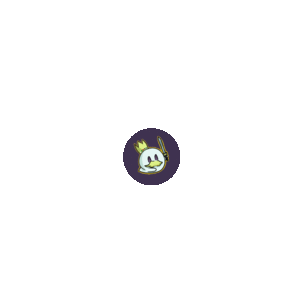 Well, Pioneer has all the Zombies cards that were present and relevant in the Shadows Over Innistrad Standard, and the addition of cards like
Champion of the Perished
and
Jadar, Ghoulcaller of Nephalia
, that we'll talk about later, are nice additions to the format, plus the Decayed tokens that will go into the format interact well with cards like
Lord of the Accursed
or
Liliana's Mastery
and even
Cryptbreaker
. The question is whether Zombies has enough to be competitively viable now, as the archetype hasn't been present in Pioneer until now, and competes with decks like Vampires and Mono-Black Aggro for the format's Black-Based Aggro slot.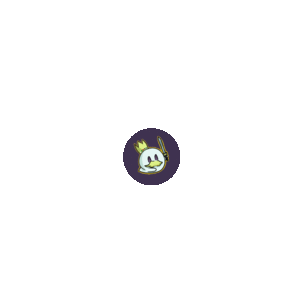 Another card, this time black, that offers recurrent graveyard disruption, coupled with a good body and a relevant self-protection effect. I believe Wizards really feared that upcoming graveyard interactions with Innistrad: Midnight Hunt and future sets could eventually take over Standard, and because of that, they've chosen to add several cards that tries to keep graveyard strategies in check while are valid slots for the maindeck of their respective archetypes. Pioneer is a format that benefits a lot from that these days, and we can expect these cards to have some presence in the format.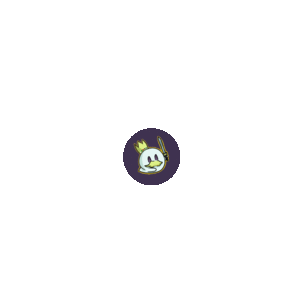 Jadar, Ghoulcaller of Nephalia
interacts well with
Champion of the Perished
and any other card that cares about zombies entering or leaving play, as it will offer a trigger for each of these cards every turn for a low cost recurrently. In addition, Jadar also offers a body to be sacrificed by the various effects existing in the format on a recurring basis, which can be a relevant point for the card's success in Pioneer.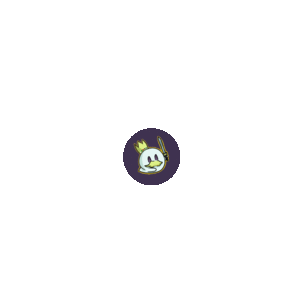 This card has an interesting combo with
Cut // Ribbons
, where you, as long as you have more life than your opponent, can pay life to generate colorless mana with
Lord of the Forsaken
to cast Ribbons from your graveyard for an arbitrary amount of damage. As both cards aren't specifically bad, but they aren't exceptional either, I wonder if this combo will have room in the format, but I think it's good to keep an eye on this interaction and how we can abuse it.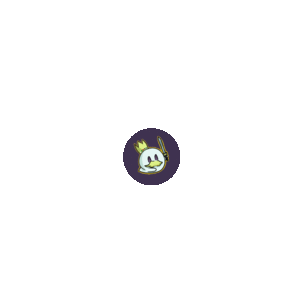 I'm not certain that this card will have space in Pioneer as it's competing with
Languish
and
Shadows' Verdict
as black sweepers, but I really like the combination of
Blood Artist
with
Black Sun's Zenith
that this card proposes, and I believe it deserves, therefore, an honorable mention.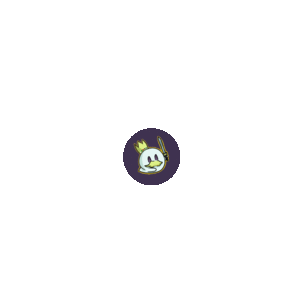 A low-cost, aggressive-bodied vampire that offers a blocker to the opponent, but grows for every bad block or removal you use on your opponent's creatures. I believe this card may have some potential in Mono-Black Aggro or Vampires, where the token trades unfavorably with any creature these decks run. On the other hand, this card is not a good topdeck in an unfavorable board situation, and it is not always a good card to play even in favorable situations, as it can delay the clock of these decks by one turn.
Red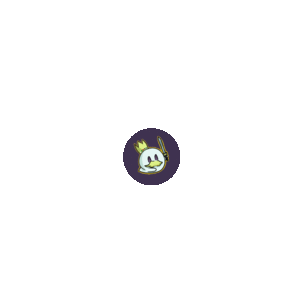 A 2/2 creature with Haste is nothing exciting for Pioneer, and
Goblin Dark-Dwellers
sees little or no play in the format these days for us to consider
Bloodthirsty Adversary
to be a staple. However, this card has some clear advantages over
Goblin Dark-Dwellers
: The first is that the card costs two mana, which means it can be used with
Lurrus of the Dream-Den
. The second is that the 2R additional cost is used when the creature comes into play, which means you'll never invest more mana without getting any return, and the third is that you can cast it from the graveyard, and then pay the additional cost to cast a
Boros Charm
from your graveyard, dealing essentially 7 damage with a single card. These points make
Bloodthirtsy Adversary
a much more attractive option than
Goblin Dark-Dwellers
has been in its entire existence in Pioneer, and this card may see some play in proactive red decks. A part of me really wants to consider that this card will be a staple (since it's by far the best Adversary of the cycle), but I'd rather just say that it has enough potential to see play in the format.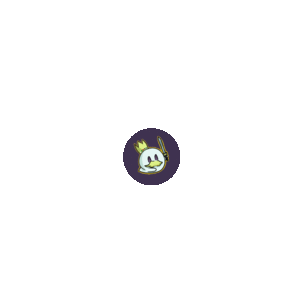 Removal for creatures or planeswalkers in Sorcery speed with occasional looting effect has some advantages, and it's possible that the Metagame is favorable enough for some decks to adopt this card.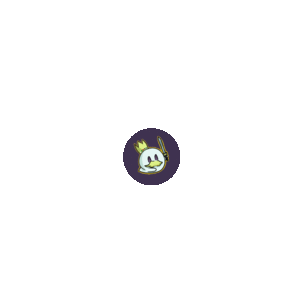 Great sideboard staple against Izzet Phoenix, Four-Color Ascendancy and any other deck that seeks to use multiple spells in the same turn, significantly punishing these decks if used on aggressive lists. It will likely be a card that will see a lot of play after the set's release, and it will certainly be a card that some decks will have difficulty responding to if it hits the board.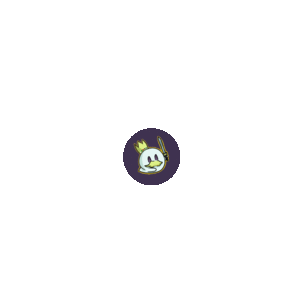 This card will replace
Wild Slash
and
Shock
in any list that uses them. It's an instant staple of the format, and you should definitely get a playset.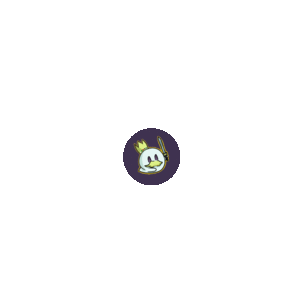 Dragon in the Egg ain't
Thing in the Ice
. The card doesn't have the same impact, its transform condition requires more investment in spells or mana, and the payoff requires even more spells to be good. I can't imagine this card being wonderful on Pioneer, unfortunately.
Green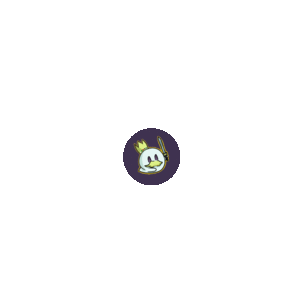 Courser of Kruphix
exists in the format and hasn't seen as much gameplay since the ban on
Uro, Titan of Nature's Wrath
removed Sultai Delirium from the format.
Augur of Autumn
has the relevant ability to play creatures from the top if you have three creatures with different powers in play, an achievable metric for decks like Mono-Green Devotion or Mono-Green Stompy with some ease. So, the card may have some home in Pioneer, but I don't think it will instantly become a staple.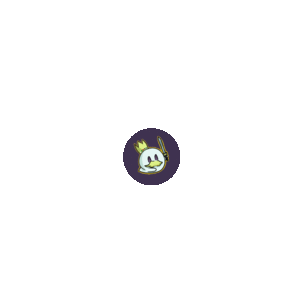 This card is another in the cycle of creatures that have a pre-set graveyard hate, while it's a creature that benefits from having creatures in your graveyard. It doesn't seem like an instant inclusion in the format's green decks because they play too proactively to want to spend the first few turns playing a creature that depends on creatures to die, but this card may surprise us in the long run.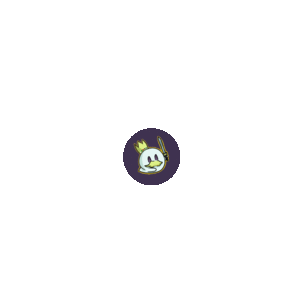 The green Adversary has a lot of potential in Standard, but in Pioneer, the card is competing with
Steel Leaf Champion
in turn 3 and
Nissa, Who Shakes the World
in turn 5, and I can't imagine its versatility will make it better than any of these cards. That said,
Primal Adversary
is also a great manasink for decks that use
Nykthos, Shrine to Nyx
, but I think cards like
Voracious Hydra
are better options as manasink.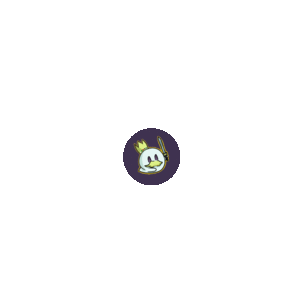 A
Collected Company
for 6 mana in Sorcery-Speed doesn't seem like the most exciting thing in the world, but this card puts any permanent with a mana value of 5 or less onto the battlefield, which includes Planeswalkers. Maybe it won't see play because of its high mana cost which becomes somewhat restrictive for many decks, but Mono-Green Walkers could benefit from this card as it is easy to generate plenty and mana quickly.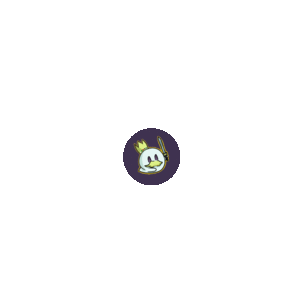 Grave Titan
was a Standard staple throughout its existence, and
Tovolar's Huntmaster
is essentially a green
Grave Titan
. It is possible that this card will see play in big mana decks, but I believe there are better options in Pioneer.
Multicolored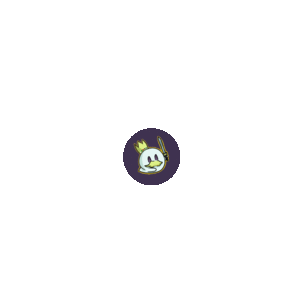 A
Peer Through Depths
with Flashback can certainly be a viable option for Pioneer, though it's not clear which deck would really like to have access to this card to the point where it can easily cast its Flashback. Maybe some
Indomitable Creativity
decks, or some copies in
Jeskai Ascendancy
decks, or
Lotus Field
?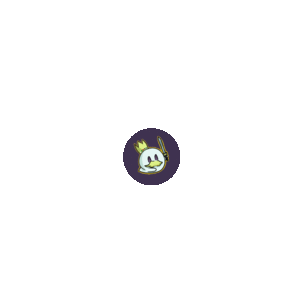 Without analyzing the context of each format, I can say that
Arlinn, the Pack's Hope
is Innistrad: Midnight Hunt's best card and will certainly be a huge staple at Standard during most of its cycle in the format, being the nightmare of any reactive deck. In Pioneer, Arlinn is the best Planeswalker in Gruul's colors ever released because she does absolutely everything: On the human side, she lets you cast creatures on your opponent's turn and boosts their power, and has an ability that instantly impacts the board with two Wolf tokens. On the werewolf side, Arlinn speeds up the deck's mana or becomes a big threat that creates a clock the opponent needs to resolve. This card, along with
Tovolar, Dire Overlord
has the potential to take the Gruul Legends, a deck that emerged with the release of
Bard Class
in Adventures in the Forgotten Realms, to the top of the format since they are wonderful cards and interact very well with the deck's game plan.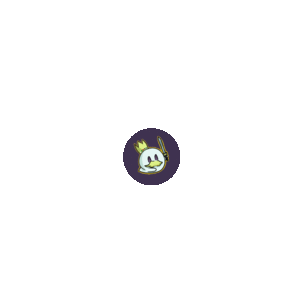 It's obvious that they needed to change the colors of
Faithless Looting
to blue and white, and thus prevent the format's graveyard decks from easily abusing it. I'm sure
Faithless Mending
can see play in some decks, especially Four-Color Ascendancy as it interacts with the game plan on the list, and I don't think the card will be half as successful as
Faithless Looting
since it's not available in colors with red, but it's definitely a card to watch out for and expect it's on some lists.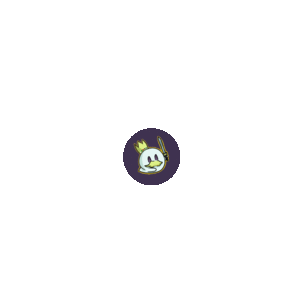 Twincast
has always seen play with extra turns, so maybe we could see
Galvanic Iteration
interacting with
Part the Waterveil
or
Alrund's Epiphany
to create a Taking Turns? Probably not, but it would be interesting.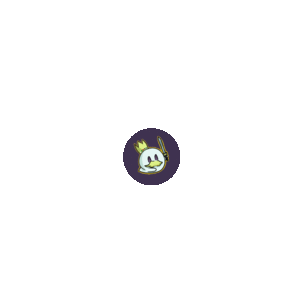 We mentioned Dredgeless Dredge and Delirium in this article, and particularly, I can imagine some archetype trying to abuse creatures in their graveyard to cast a
Ghoulcaller's Harvest
capable of winning the game in a single turn. I'm not sure how a list for this strategy would be possible (especially without
Ballustrade Spy
and
Undercity Informer
), but I'm sure the community will try to find a way to break
Ghoulcaller's Harvest
, this card practically asks for it.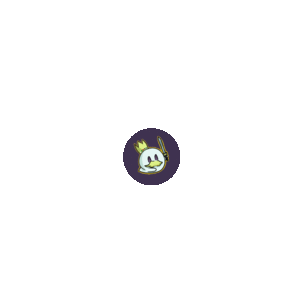 I don't know if this card has potential for Pioneer, but I really like it.
Hungry For More
is basically a
Hellspark Elemental
with Lifelink, and you can use it twice in the same turn with enough mana for a total of 6 damage to your opponent and 6 life to you, creating extremely aggressive openings for empty boards or when the opponent leaves room for this play. Some copies might be interesting in Rakdos Arcanist, but I believe this card interacts poorly with
Kroxa, Titan of Death's Hunger
, as it's one less card you want to use to power it.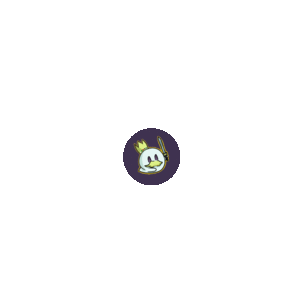 Considering that
Arlinn, The Pack's Hope
and
Tovolar, Dire Overlord
interact as well as I believe they do, I can imagine
Kessig Naturalist
being part of the same list they'll see play.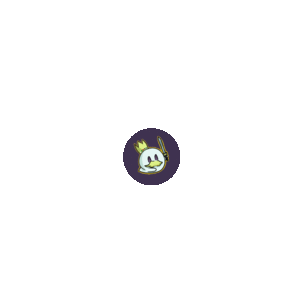 This card is basically a
Glimpse of Nature
for an extra mana, and I'm not sure how to rate it for Pioneer.
Rite of Harmony
is a card that has all the potential to be broken or powerful enough to leverage certain decks to the top of the format, but do we have this deck in Pioneer? The first deck that comes to my mind is Elves, and we don't have
Elvish Archdruid
and the like to generate abundant mana to perform a single-game winning sequence with
Rite of Harmony
. I also can't imagine the green Devotion decks splashing white onto this card because they already have a lot of added value with
Nissa, Who Shakes the World
or
Collected Company
in aggressive lists. Also, I can't imagine Selesnya Auras wanting to use this card to draw more cards because it's not a deck that can abuse enough mana to play more than two enchantments in a turn, making it a dead card in the early stages of the game, which is where the deck needs to be aggressive. So,
Rite of Harmony
strikes me as an absurdly powerful card, with strong potential to be broken, but without the right home in Pioneer… For now.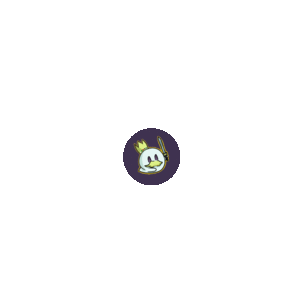 Boros Burn has better spells to deal damage to the opponent for two mana, but this card is an interesting option against aggressive games, and you might be able to see some play on the sideboards of Burn or Jeskai decks.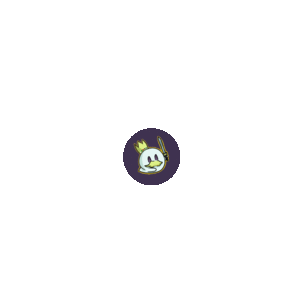 I really like the base stats of the new Sigarda and Humans is an archetype that is in need of more support in Pioneer, but I don't think Sigarda is really the card that will make the archetype reach its peak. First, because 4/4 Flying and Trample for 4 mana was pretty cool in 2013, but it's definitely not a big deal in 2021. Second, because
Sigarda, Champion of Light
competes in the same slot and doesn't interact well with
Collected Company
, an essential card for any aggressive deck that uses green.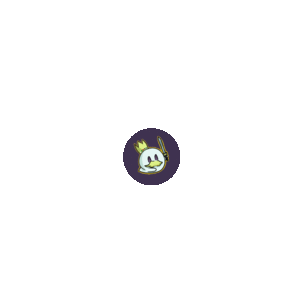 Honorable mention for being a unique effect, but I don't believe it will see play in the format.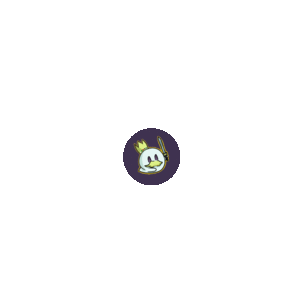 Teferi, Hero of Dominaria
is still the best Teferi in Pioneer, and I particularly can't imagine Azorius or Jeskai Control lists needing more Planeswalkers. It's not that I consider
Teferi, Who Slows the Sunset
bad. But he looks like a tailored and fair version of his predecessors.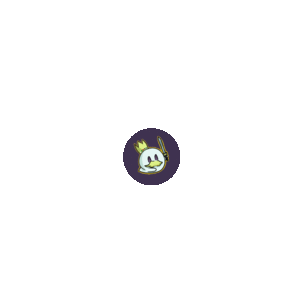 Tovolar, Dire Overlord
is a card that needs a little building around it to be fantastic, but with
Arlinn, the Pack's Hope
in the same set and on the same colors and at the following curve, it seems obvious that both will be a relentless duo in both Standard and Pioneer. Tovolar might not be a big deal on its own, but it offers a 3/3 creature for one mana with
Bard Class
, while feeding
Mox Amber
, ensures that Arlinn becomes a creature on the next turn, and has a built-in
Kessig Wolf Run
when transformed, one of the best manasink abilities ever printed in modern Magic. I am sure it'll see play, alongside Arlinn, in Gruul Legends or aggressive decks in those colors.
Lands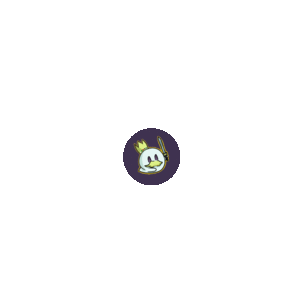 The new duals don't look as exciting to Pioneer, but they are better than Battle for Zendikar's Tango Lands at allowing for a more robust and diverse manabase, and are in allied colors, which ironically are the color combination that has the least duals in the format. It'll see some play in Pioneer, especially on decks that aren't trying to be too aggressive every turn and can handle the occasional possibility of your first land drop entering tapped.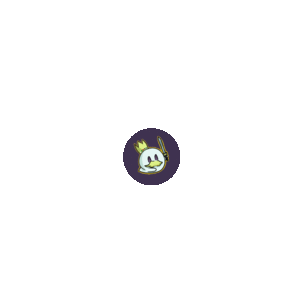 Hostile Hotel
has the potential to be a powerful utility land for Sacrifice decks, as not only does the card benefit the deck's strategy, it creates a threat that is difficult to deal with. However, Pioneer's sacrifice decks are too greedy with their mana and too focused on making explosive plays with
Bolas's Citadel
to want to use a land that needs many activations to become relevant.
Conclusion
This was my review of Innistrad: Midnight Hunt for Pioneer, and I'm really excited about the additions it will bring to the format, as there are many interesting cards for certain archetypes or individually as cards. It doesn't look like Pioneer will change completely after its release, and initially, it doesn't look like any cards will break the format or anything like that either, but the additions will definitely make a difference in the Metagame, especially
Consider
and
Play With Fire
, which will become major staples shortly after release, while other cards like
Arlinn, The Pack's Hope
are so naturally powerful that it will be a surprise if they don't appear in the format. Finally, one card that I hope it can actually see play in the format is
Delver of Secrets
, as it's my favorite Magic: The Gathering archetype, and it would be very fascinating to be able to use it in Pioneer. Thanks for reading!