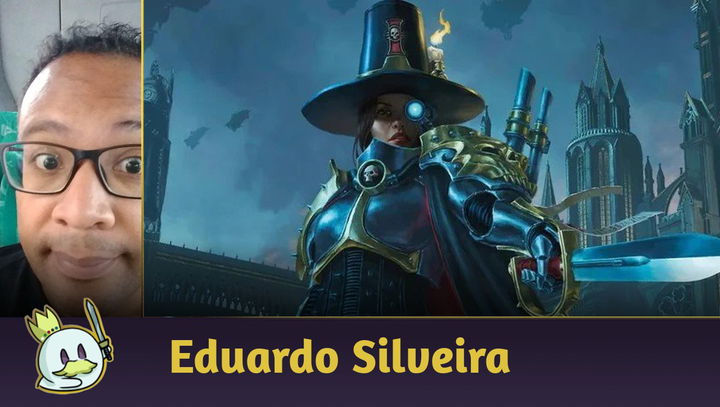 Upgrading Commander Precon: Forces of the Imperium
23/09/22
0 comments
A review of the preconstructed deck from Warhammer 40,000: Forces of the Imperium, a swarm with Commander Inquisitor Greyfax, with suggestions for upgrades.

translated by Romeu

revised by Tabata Marques
Edit Article
The preconstructed Commander decks of
Warhammer 40,000
are primarily themed around factions fighting for galactic supremacy. Always eagerly awaited, the
Universes Beyond
series products unite gamers' passion for
Magic the Gathering
with other renowned franchises — Warhammer 40k "precons" being the
first Commander-exclusive product
. In this article, we will discuss the construction of the
Forces of the Imperium
deck, its strategies and, finally, we will explore the upgrade options that we have available to enhance it.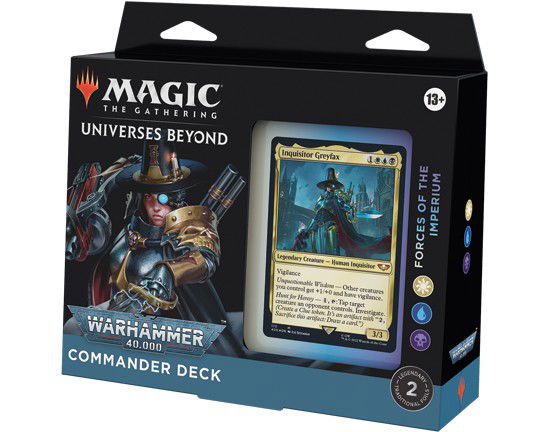 Understanding the Deck
The most popular faction in the
Warhammer 40,000
universe, the
Forces of the Empire
aim to retake the galaxy, for humanity! The
Adeptus Astartes
know no fear and are the Angels of Death, serving as the first sent by the Emperor to bring death to the enemies of humanity. Their bodies are honed for warfare, bioengineered, and relentless.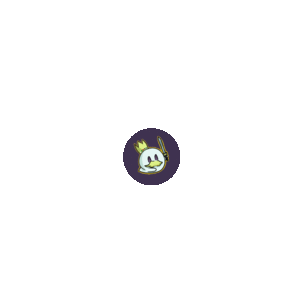 Their play style consists of creating large groups of
Space Marines
, using their keyword
Squad
to double the value of their cards, Tokens and Vehicles — making your Battle Company look like one big Swarm.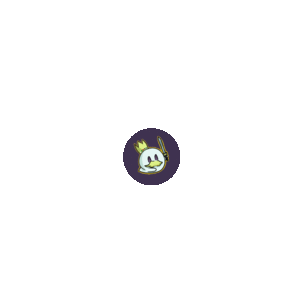 Looking at the commander,
Inquisitor Greyfax
, it is clear that the proposal is a creatures deck, as her plays the role of
lord
adding attack and granting vigilance, bringing great offensiveness without abandoning defenses.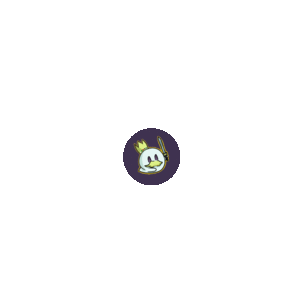 Her secondary ability, in addition to removing possible unwanted blockers, generates card advantage through clue tokens. Its presence suggests a
Midrange
where we build the board carefully and advance gradually, while encountering lords and supports like
Ultramarines Honour Guard
,
Thunderwolf Cavalry
and
Vanguard Suppressor
.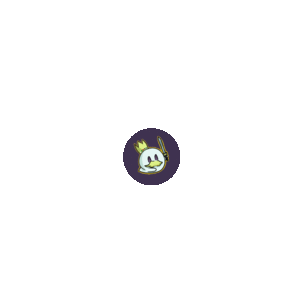 In Esper colors we traditionally have a sub-theme of artifacts where war units are represented
Thunderhawk Gunship
,
Knight Paladin
,
Reaver Titan
, being among the best vehicles in the game because they generate huge impacts. The list also has a token creation package that supposedly serves the purpose of populating the board and secondarily enabling the activation of vehicle crew abilities. We have cards that when played create large amounts of tokens like
Birth of the Imperium
,
Defenders of Humanity
and
Deploy to the Front
. Other cards create tokens repeatedly like
Inquisitorial Rosette
,
Marneus Calgar
and
Belisarius Cawl
.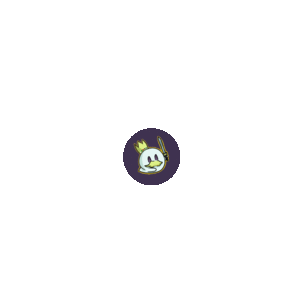 The
Squad
ability allows the same spell to generate a significant amount of bodies, being limited by the amount of mana available. This ability grants the deck a large
mana sink
, although the colors don't have a great support for this type of strategy, being necessary to complement it with
mana rocks
. The deck introduced
Epistolary Librarian
that lets you play large spells without paying mana costs, which is a strong addition. The precon has a good support of draws and recursions, keeping its breath even if it presents an offensive posture.
Sicarian Infiltrator
,
Marneus Calgar
and
Vanguard Suppressor
generate a large amount of draws, and combined with the enchantments
Reconnaissance Mission
and
Birth of the Imperium
and other creatures guarantee a game with solid development. The largest of the
Esper
decks have excellent recursion layout, and Forces of the Imperium is no different. It has a robust set of cards that recur resources from the graveyard, of which we can mention
Sister Hospitaller
,
Celestine, the Living Saint
,
Neyam Shai Murad
, and other ways to interact like
Redemptor Dreadnought
, which allows you to reuse downed units in new battles.
Changes and Upgrades
Among the precons of Warhammer 40k, the one that is better built is undoubtedly Forces of the Imperium, given its extreme resilience, ability to interact, and draw cards. Although there are better cards, the deck is well-balanced, being efficient in answers, pumps and other functions. The changes aim to add more dynamism to its strategy.
Manabase
The precon's land package is basic and very functional. The number of basic lands and "duals" is set by investing in a timed building in the initial turns. Its large number of corrections, filters and fetches makes it very pleasant to pilot, hardly crashing due to lack of mana. I think a good addition is the
Streets of New Capenna
location lands for their flexibility. Another nice addition is
Esper Panorama
, thus replacing Life Lands.
IN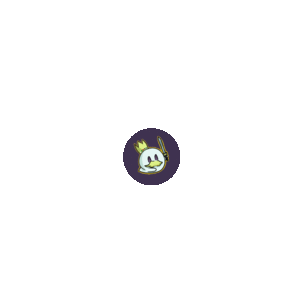 OUT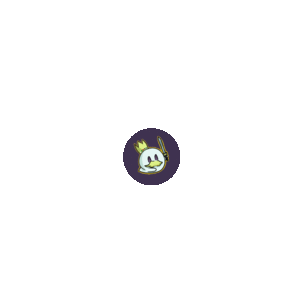 The extra costs with
Squad
act as a mana sink using all the available mana, and to maximize its effects we need a lot of ramp, and looking to increase the total mana quickly, the use of artifacts is the most viable and safe. The deck already has
Arcane Signet
,
Mind Stone
and the complete cycle of Talismans in the color identity of the commander. The choice of artifacts was a big hit for Wizards, as was the inclusion of
Everflowing Chalice
, much needed in this deck. We've added a few more Signets,
Thran Dynamo
, and
Oketra's Monument
which in addition to speeding up the game create extra creature tokens.
The Celestus
replaces
Commander's Sphere
with the function of adding additional draws. Occupying a prominent position,
Wizards of Thay
allow a substantial reduction in mana costs, as well as altering the speed of spells by granting flash to them.
IN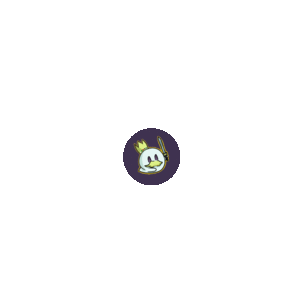 OUT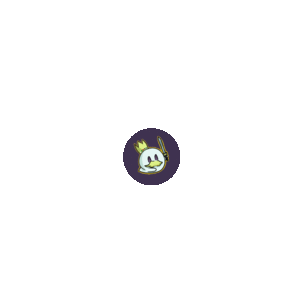 Interactions and Removals
The Emperor's Forces come armed with a massive package of removals, whether spot or global. The
Exterminatus
spell is devastating, managing to remove indestructible permanents from opponents. Other known removals are
Hour of Reckoning
,
Martial Coup
and
Fell the Mighty
, always present in token-based decks. Some others, like
Entrapment Maneuver
, depend on opponents' actions, which can pose a problem when facing some decks that avoid combats preventing spells from being played. On the other hand,
Collective Effort
is a very interesting modal spell. However, its restrictions make it unfeasible at several critical moments, so a substitution is preferable. We've added
Eerie Interlude
,
Ephemerate
, and
Momentary Blink
, which in addition to protecting important permanents, guarantee extra activations of our ETBs. Among the permanents that interact directly with the opponent, the cards
Sanguinary Priest
,
Assault Intercessor
have little synergy with the deck's strategy. Since it features
Vexilus Praetor
which grants evasion through protection from everything, the presence of
Bastion Protector
has its impact lessened. Even if it strengthens our commander, it doesn't have a fundamental role, since even though the deck has Greyfax as an important tool, it doesn't depend on her.
IN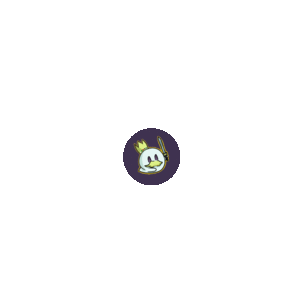 OUT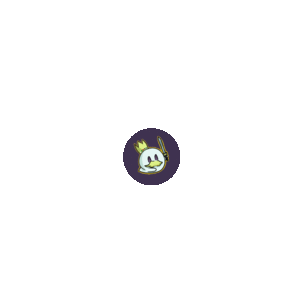 Tokens
The central theme of this deck is tokens, and
Defenders of Humanity
,
Inquisitor Eisenhorn
,
Cybernetica Datasmith
are cards that belong to this group.
Arco-Flagellant
and all creatures with
squad
are token generators and knowing that we can remove some of them without harming the main strategy of the deck, gaining slots for powerful cards like
Entreat the Angels
and
Wizards of Thay
. Another important part is the amplifiers for these creatures, with which we generate great pressure on our opponents. The deck has excellent and powerful creatures like
Ultramarines Honour Guard
and
Inquisitorial Rosette
. However, there are other fragile buffs like
The Flesh Is Weak
, which is "a double-edged sword" that easily can cause its owner to lose the game.
IN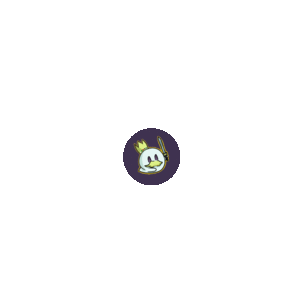 OUT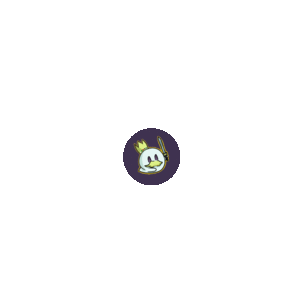 Deck with upgrades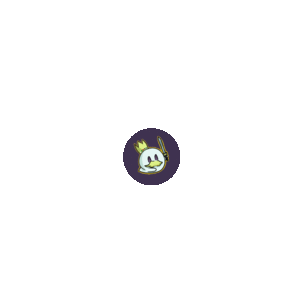 Final Considerations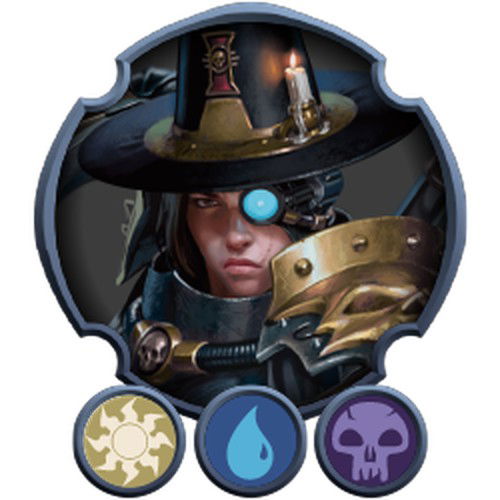 Forces of the Imperium
diverges from the proposition commonly associated with Esper
, offering a proactive deck strategy. It explores a new possibility for blue: creating tokens, which are generally exploited in combinations of blue and green. Its construction is balanced and very interactive, which makes it one of the most fun decks in the
Warhammer 40,000
set. The absence of strong mana sources present in green forces its owner to follow the artifact route, to be able to take advantage of new creatures that have a very high mana curve, making it largely destined for use restricted to casual tables. We also had powerful cards like
And They Shall Know No Fear
, devastating in tribal decks,
The Golden Throne
that will easily be a part of every aristocrat deck. Contrary to what it may seem, this release has new commanders capable of impacting the entire format, as we will see next.
Marneus Calgar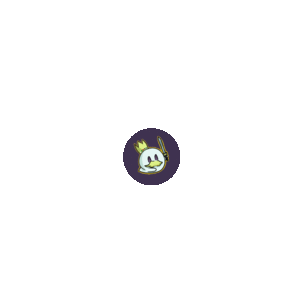 The second commander,
Marneus Calgar
, is an exemplary creature, and can easily replace the commander who illustrates the deckbox. With a robust build being a 3/5 with double strike, it won't be uncommon to see Voltron decks making the most of the color identity synergy with artifacts and enchantments. However, its true potential lies in its ability to be a powerful draw engine, synergistic with Treasure Tokens, Clue, and Astartes of its own making. Combined with several Staples, it generates immense additional value. After all, a Shorikai, Genesis Engine, or maybe a Smothering Tithe generating card draw is something to watch carefully.
Conclusion
I hope you found some interesting ideas to improve your deck and get into
Warhammer 40000
battles alongside Space Marines. Thanks for reading and good games!
Any questions, I'm available in the comments!