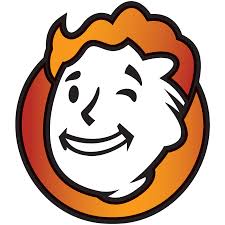 Important dates
Commander Night:
Global Tabletop Release:
About
This is a subset from Fallout.
This is a cross-over product based on the Fallout series, a media franchise of post-apocalyptic role-playing video games and later action role-playing games created by Tim Cain, from Interplay Entertainment. The series' first title, Fallout, was released in 1997. The four preconstructed Commander decks take players to a post-nuclear alternate reality. Each represents one of the wastelands and its many colorful factions. Fallout is available in four Commander decks and in Collector Boosters. The four 100-card decks contain TBA new cards in total (37 per deck). The Display commanders are #TBA-TBA. The basic lands (including "isometric lands") are #317-326. All reprints feature new Fallout themed art (#TBA-TBA). The Collector Booster feature all alternate art showcase versions of the cards in the decks (no new cards). Extended art cards are #TBA-TBA. Nine borderless cards have a Vault Boy mascotte themed card frame and comic book art style, and are numbered #TBA-TBA. Twenty-six cards with the Pip-Boy card frame are #TBA-TBA. Of those, nine are skinned cards. Besides traditional foil versions, the Collector Boosters also feature surge foil versions of the described treatments (#TBA-TBA). The release card is #TBA. Serialized Bobbleheads with the double rainbow foil treatment are #TBA-TBA.
Spoilers from Fallout Tokens:
2 results found