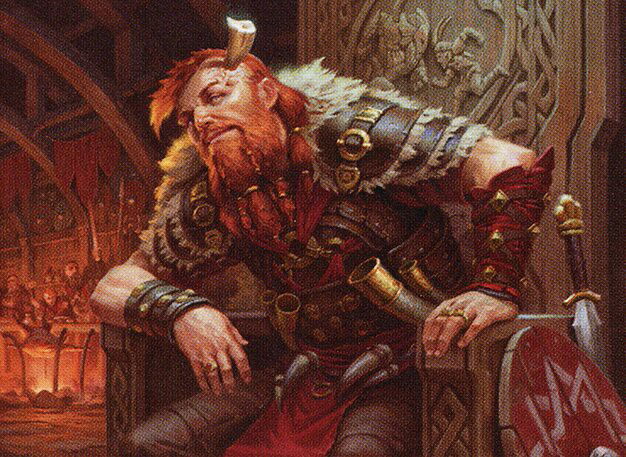 Magic: the Gathering
Competitive
The best Red creature in Magic's history
We analyzed over 100 matches to put the two protagonists of Modern's red revolution on a scale and find out which one is the most powerful!
By Pedro, 09/01/21, translated by Romeu, with help from our readers
Modern is going through a transition phase full of new features, and all this is due to the
Modern Horizons 2
set, which it was totally designed and built for the format, to bring cards that fit perfectly in it and to meet present needs. A little more than a month after this release, we can see that the product has supplied this function incredibly well, making some new decks appear and raising the power level of some decks that were absent in the format.
In the last few days, we've only seen red in Modern. A
Pirate Monkey
costing more than 100 bucks, people wondering why are we calling a new card Darcy and decks casting
Fury
for free and clearing the board. A few months ago, I had started sketching an article about how
Bonecrusher Giant
and
Brazen Borrower
could be considered some of the best creatures ever released in Magic, due to their ability to hide from discard and act instantly with situational abilities that benefit you in defense and attack. Using these same arguments, although I still see the possibility of calling
Brazen Borrower
the best blue creature in the entire game, I have my doubts about the
Bonecrusher Giant
, and all this thanks to Modern Horizons 2. The culprits for this whole renaissance in the red decks we're talking about are primarily two. While we have several good red cards coming out in this set, like
Unholy Heat
or
Fury
and reprints like
Imperial Recruiter
and
Goblin Bombardment
, the real elephants in the room are
Dragon's Rage Channeler
and
Ragavan, Nimble Pilferer
. I've analyzed them in over a hundred different games in both Modern and Historic, thanks to Channeler's recent release at Magic Arena, in games with and against them.
Dragon's Rage or Darcy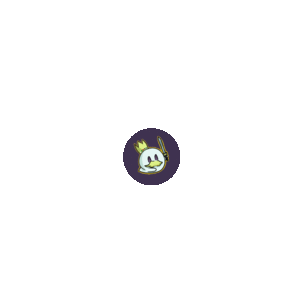 Dragon's Rage Channeler
's name was shortened to "DRC", pronounced "Dee Ar Cee", which earned her the nickname Darcy. So don't be surprised to hear the name being used in this article and in-person events. This girl is commonly being compared to the popular
Delver of Secrets
, a 1/1 creature that grows into a 3/2 with flying when certain requirements are met. Darcy follows the same path, going from a 1/1 to a flying 3/3 when she hits Delirium, a Shadows Over Innistrad mechanic that boosts a card's effects when you have four or more different card types (Land, Spell, Artifact, Planeswalker, etc…) in your graveyard. Achieving Darcy's Delirium at Modern is an effortless task. It uses Fetch Lands, popularly
Scalding Tarn
, to supply the need for land in the grave, while
Mishra's Bauble
also has zero cost and can be sacrificed easily, supplying your quota of artifacts. Other than that, sorceries and instants pervade this deck more than anything else, including
Thought Scour
which can fill your grave with both card types, and creatures. In the end, more than once I was fortunate enough to turn Darcy on my second turn, doing a three-damage hit through the air right off the bat. As if that wasn't enough, it has another ability that interacts with the graveyard:
Surveil
, is a mechanic which allows you to look at the top card of your deck and decide if you want to keep it there or send it to the graveyard, almost like a scry, and it activates every time you cast a noncreature spell. The Delirium and Surveil combination fits like a glove, allowing you to select the top of your deck so that you meet the requirements to strengthen
Dragon's Rage Channeler
and then continue filtering the top of your deck, choosing the best draw possible and discarding what is undesirable to you. Furthermore, it can be seen that the card was more than well-thought-out for Modern. It goes hand in hand with
Unholy Heat
, an instant spell that deals two damage to creatures and planeswalkers, but when Deilirium hits, it does a massive six damage, capable of killing almost all creatures and planeswalkers.
Darcy is also a one-drop, meaning that she can easily be brought to the battlefield with the help of
Lurrus of the Dream-Den
, the most successful Companion since its release in Ikoria. With her Surveil, she can play
Arclight Phoenix
from the top of your deck straight to the graveyard and revive it with your spells. Darcy's only flaw is that after her "evolution", she has to attack every turn she can, making it difficult for her to block. Fortunately, in the decks where we use it, we either have better blockers, or we rarely intend to block. And as we talk about decks that use it, how about a fresh decklist?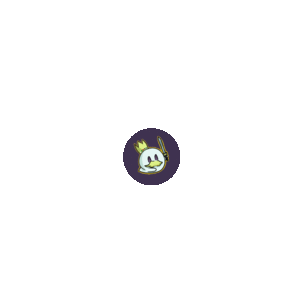 The Monkey Ragavan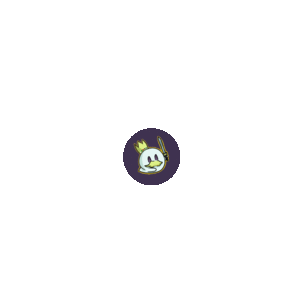 As it's written in my biography here at Cards Realm, I really like cute little furry animals. Needless to say, I've already lost some Saturday afternoons watching videos of gorillas, chimpanzees and other little monkeys. To meet my need for ape entertainment we received
Ragavan, Nimble Pilferer
, the same as the Token created by
Kari Zev, Skyship Raider
. Ragavan is a 2/1 for one mana, which makes him a red
Savannah Lions
. For me, that would be enough to like him, since I love to shout "SAVANNAH LIONS I CHOOSE YOU!" whenever I attack with a 2/1 of one mana, even on
Legends of Runeterra
. But not only of attacking lives a Ragavan. Actually yes, as his abilities requires to deal damage to another player;
Ragavan, Nimble Pilferer
creates treasure whenever it hits an opponent. Cute, isn't it? But don't be fooled, he's a ramp right in front of you, allowing you to cast more powerful cards sooner. Also, every time it deals damage, it exiles the top card from the opponent's deck, allowing you to cast it that turn. You might think the treasure is for supplying different colors or for casting more expensive spells, but that's where Ragavan misleads you. The monkey controller's main plan is to use these treasure mana to protect him, mainly with counterspells, but also with removals for blockers, if the deck's construction allows it. The idea is that once you get the treasures, your Ragavan will be protected. It also features the Mardu's Dash mechanic from Fate Reforged, which closely resembles
Kari Zev, Skyship Raider
's ability to place a Ragavan Token to attack and then hide it again. With Dash, our pet can enter the battlefield attacking and then return to the safety of our hand, after giving you a treasure and exiled card. Also, Dash matches very well with
Lurrus of the Dream-Den
, since you can cast it from the Graveyard with this mechanic and at the end of the turn return it to the hand and not the Graveyard. Since the last list was the classic UR Tempo, how about we look at one Jund list with Lurrus? Darcy is here too, which is by no means a coincidence.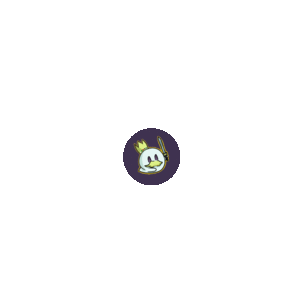 Comparing both creatures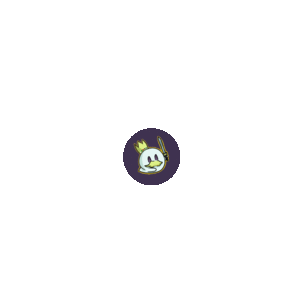 We can see dozens of similarities between these two creatures, which allows for a fair comparison. Both have the same mana cost, same color and same function, being a low-cost drop and able to remain relevant throughout the game until the end. This is due to a simple logic that became even more common in times of Magic Arena; having a board full of characters is very positive in the game's streams, whether online or tabletop, and especially in the Arena where creatures trigger animations when they enter and attack. The best way to be able to fill the battlefield with creatures is to put in various abilities at a cost way below what used to be done before. And in fact, it's plenty of abilities and keywords, it takes a while to get used to them, and you'll probably forget a lot that Darcy has to attack every turn after you trigger Delirium. Whichever stage of the game they enter the field, they are sure to become removal lightning rods.
On one side we have
Dragon's Rage Channeler
, who not only compares to
Delver of Secrets
but surpasses him in Modern and plays side by side with him in Legacy's UR Delver, where she has a better performance. She hits hard and had evasion, help you filter your next draws, benefit from your deckbuilding, put on a show with Lurrus. It's a monster of teamwork and looks like it's been built to be the cement that joins the various bricks in your deck. On the other hand, we have
Ragavan, Nimble Pilferer
which is the opposite, it is capable of carrying any deck on its own. It has an okay damage output for the cost, protects itself from removals either by creating a treasure or hiding into your hand, and occasionally can use something interesting that is in your opponent's deck. In addition, he can use Lurrus' ability to its fullest advantage. What's more, since Darcy is only a good choice for decks that hits Delirium easily, Ragavan fits very well in many decks with red without requiring any requirement or synergy. It's clear that a well-crafted deck revolves around Darcy, but Ragavan is a completely selfish existence that steals prominence for itself, making it more present than other cards. This dissonance between the two is what makes for a perfect harmony between the two, with Ragavan doing the dirty work and Channeler filtering the deck to better protect it. As of this writing, on MTGDecks, we see that the percentage of decks in MTGO and in tournaments that use Ragavan is 21% in Modern and 23% in Legacy, while Darcy only has a visible presence in Modern, with 17%. Also, other cards that synergize heavily with them are at the top of this list, such as the
Scalding Tarn
and
Steam Vents
, which are heavily used in UR Tempo. Other cards that are also widely played are
Prismatic Ending
,
Engineered Explosives
and
Chalice of the Void
, capable of decimating Darcy and Ragavan without further ado. And, of course,
Lightning Bolt
is the most played card in Modern, with 37% of decks using it, since as much as it goes well against and with the protagonists of this article, Lightning Bolt is the best red card in the game. I would love to make a beautiful text, saying that the best red creature in the game is your favorite, and that it suits your game better, but while this past month my opinion has fluctuated between both choices, it's been more than clear that
Ragavan, Nimble Pilferer
is the best creature, and lags a little behind
Lightning Bolt
as the best card ever made in red. And I had a good reason to change my mind: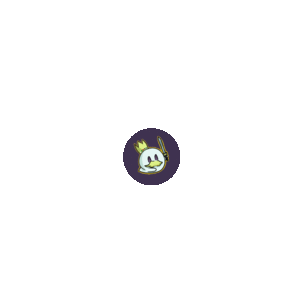 I saw this deck playing on the Mateusf34's live. Mateus is a league player and grinder at MTGO, and always aims for the best performance in this type of tournament, where he makes his living. With the deck shown above, idealized by him and tuned by his friend Lucas, he got the impeccable score of 5-0. Ragavan simply does everything in this deck and alone, being able to divert his opponent's attention even with creatures with greater power and toughness at the board, like
Thought-Knot Seer
. In addition, featuring red in the Eldratron mix, it also allows for the addition of
Fury
and
Bonecrusher Giant
to the deck. And that's when it occurred to me,
Ragavan, Nimble Pilferer
is menacing enough to carry entire decks on his back and justify the Splash to red, just as
Treasure Cruise
was able to make the burn decks splash blue and
Oko, Thief of Crowns
did it with its colors. Ragavan is full of abilities that center the game on him, performs well on Modern and Legacy, and is suspiciously not added in Jumpstart: Historic Horizons.
But don't think
Dragon's Rage Channeler
is far behind. The debate over her ability to overcome Ragavan is extremely valid, she just has the problem of being more of a tool than a weapon, not justifying enough for a splash. But, even so, it is justifiable to put it in every deck in which red is already inserted and reach the delirium is possible. Ultimately, both are great cards, but only one can be the winner and get all the spotlights. And, in this case,
Ragavan, Nimble Pilferer
is the most powerful red creature in Magic's history.
Conclusion
I just want to make it clear that I would love to have written a hell of a text talking about both Darcy and Ragavan and crowned it with "but we all know that in the end,
Barbarian General
is the best red creature in all of Magic's history. "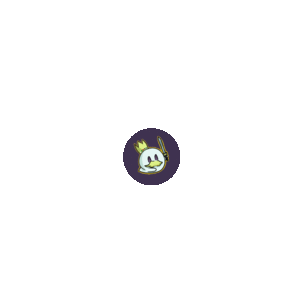 Any questions, I'm available in the comments!